Last updated on April 8, 2023
Looking to turn your regular bathtub into a bath spa? You don't have to buy the real thing (it's expensive). All you need is to add a jet spa. These are the best jet bath spas of 2022.
In a hurry? This portable bathtub spa is still our top pick.
Who doesn't want to have a massaging jet bath in their own bathroom? But replacing your regular tub with water jetted bathtub or jacuzzi is a time-consuming and expensive project. What if you could get some of that spa action with a little gadget? That gadget is the jet bath spa.
A jet bath spa is a small device that comes in the form of either a plastic mat or a jet tube. The electric device pups the air and pushes it through its jet to create a powerful stream of bubbles. Some models heat water too. The result is your typical water massager seen in spas and jacuzzis.
Most jet bath spas are similar in their features but there are some unique things to look for. You can have different levels of air pressure, swivel action, or whirlpools. among other things.
So, how do you choose the best jet bath spa?
Here's what to look for:
Consider the size of your bathtub and how powerful the jet is. You will need to make sure you can fill the tub to the required water level.
Choose between a massaging mat and jet. The former can provide a full body massage but it's not as powerful as a jet that streams the bubbles from one source.
Foot tubs are available for your feet only.
Consider its portability.
How much money you're willing to spend on it.
There aren't that many features and benefits to consider, but you have some choices. We have some great picks, too, for the jet bath spas that have piqued our interest. We're sure you'll like them too. Note that we get compensated for qualifying purchases on Amazon (this is tagged with #ad) entirely at no expense to you. We might enjoy a spa bath for it too.
Which one of these will make your bathtime experience better?
Portable Bathtub Spa with Heater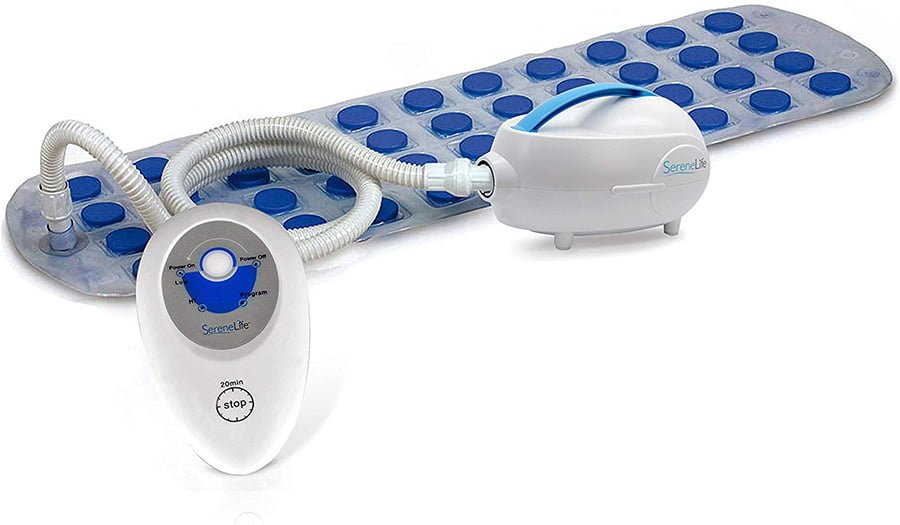 This product is our editor's choice because it's powerful and portable. Great for everyday use.
It's a mat that you can plug into your bathtub for jet spa action. It creates massaging bubbles with heated water, so it's as close to the real things as it gets.
Pros: has an external air pump designed to sit beside your bathtub; has air hose which delivers soothing bubbles to help you relax; built-in heater; bath mat is waterproof and features a suction cup bottom for non-slip comfort.
Cons: a bit hard with the mat to stay flat when filling with water.
Conair Dual Jet Bath Spa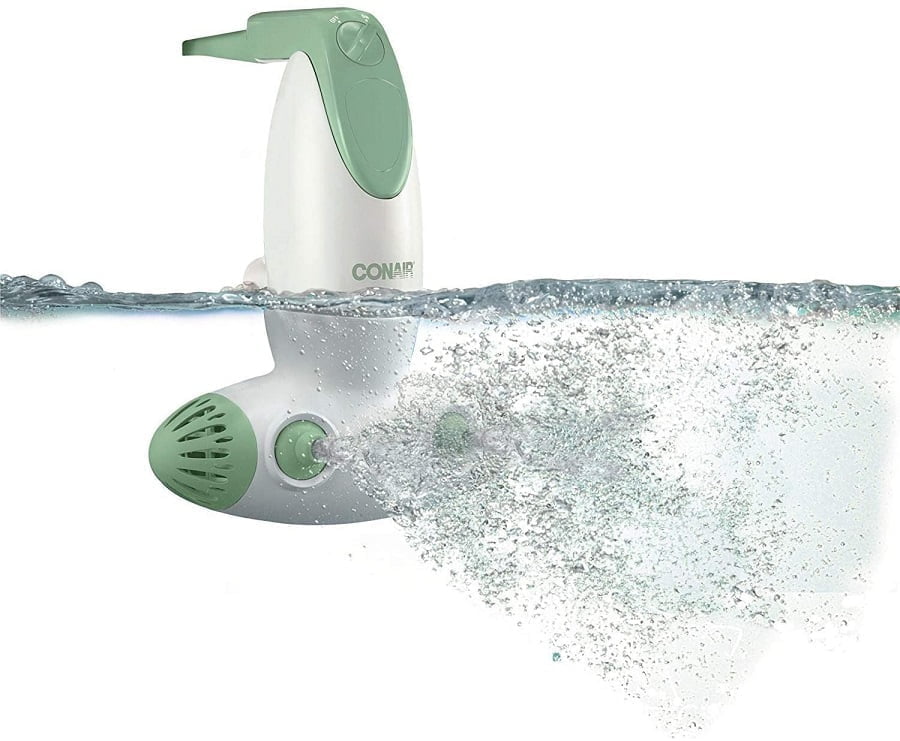 The dual jet of this spa gadget for your bath provides more massaging air bubbles. The convenience is in being able to simply plug it in over the edge of the tub.
Pros: very easy to use; easy to install; can be used on all styles of the tub because you can just hang over the edge of your tub and it has an adjustable neck; nice little water pressure for the price; has a nice vibration to it which makes the bath more enjoyable and relaxing; strong stream.
Cons: it is not as strong as a real hot tub with jets; quite weak water flow.
Bathtub Spa Machine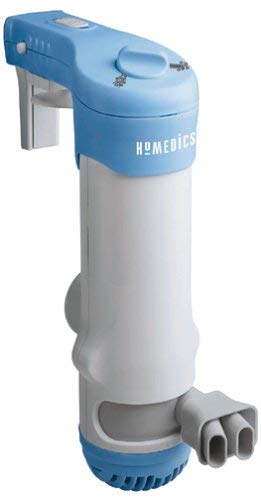 Add this to your bathtub to create a nice whirlpool for your bath. It's a small gadget that easily clips on the edge of the tub rim.
Pros: this electric unit converts a bathtub into a whirlpool spa for heavenly relief from stress; operates safely with an ALCI (Appliance Leakage Circuit Interrupter) power pack; can adjust the jets when you want them to hit another area; the speed can adjust too.
Cons: it doesn't have enough force to move the water effectively in larger bathtubs.
Foot Soaking Tub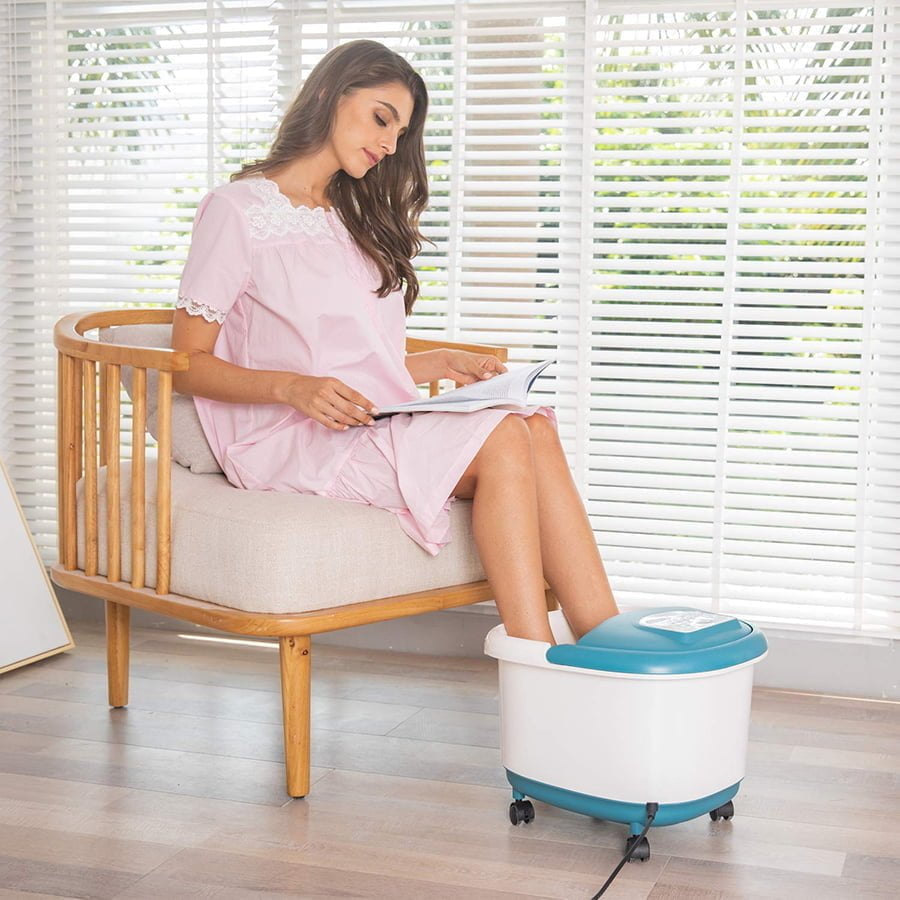 If all you want is to soak your feet in massaging water then you need this portable foot tub. It's small but effective. The heater provides the warmth necessary to get rid of that pesky cold too.
Pros: comfortable to use; the massage is very good; it's easier to carry it around the house with the handle on the lid of the foot bath; motorized massage roller; can quickly heat the water temperature to the set temperature.
Cons: it's a bit of a hassle to change the water.
Bathtub Jets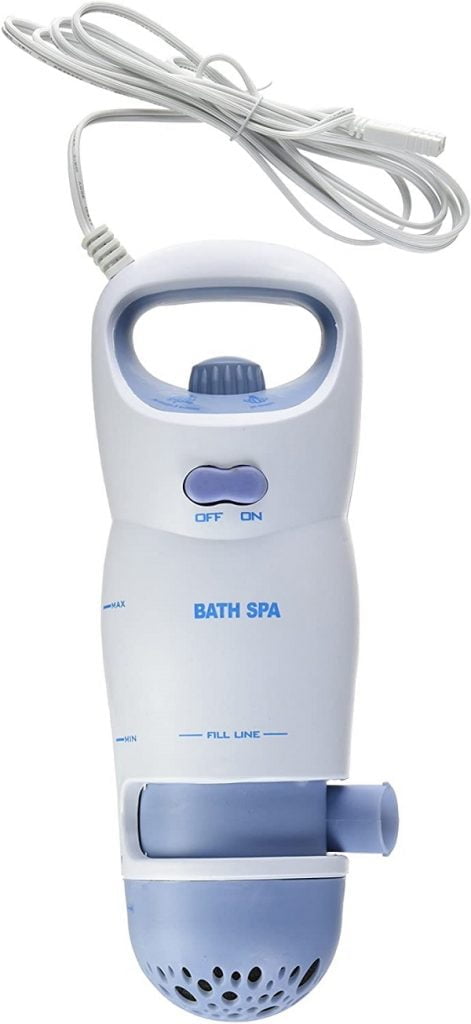 Need jets for the bathtub? Here's a simple yet powerful product that will fit the bill. The GentleJetSpa Mastex compact unit would be ideal for the job. We can now take a hot bath to ease aching muscles and feel more relaxed again.
Pros: it can fit on all standard bathtubs; has a variable bubble and water jet control for the individual setting; it has a lengthy power cord and works on 12V DC low voltage power to provide safety.
Cons: not powerful enough for massaging; the suction cups are positioned too close together.
Bathtub Spa Mat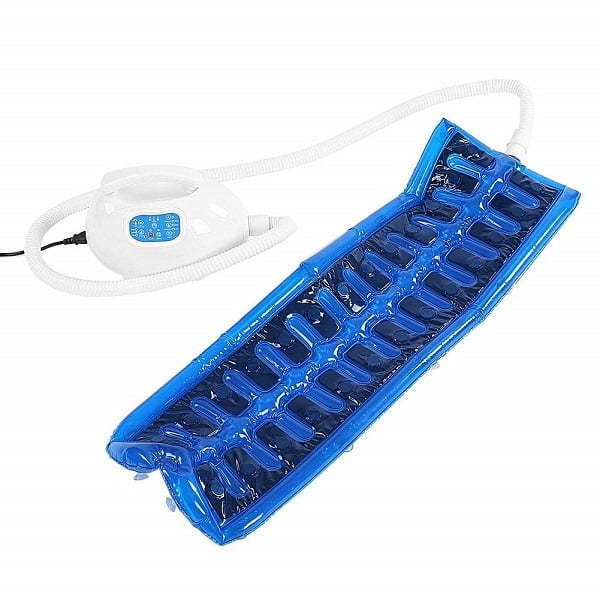 This kit will turn your bathtub into a makeshift homemade jacuzzi. It has plenty of features to play with while having a bath.
Pros: it allows you to do a full body massage while bathing; it features a connected air hose and a motorized air pump that delivers massaging bubbles.
Cons: the suction cups do not stick very well.
Bathtub Massage Jets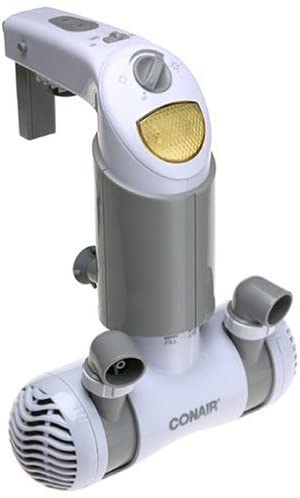 The telescopic action and changing mood light make this bath spa jet a unique gadget. You will definitely have some fun with it.
Pros: adjustable telescopic jet creates powerful bubbles; it provides a constant flow of bubbles to massage and soothe muscles; portable so that you can travel with it; very easy to use; mood lights.
Cons: suction cups might not be strong enough.
Recap
---
Disclosure: As an Amazon Associate we earn from qualifying purchases.
Liked this article? Here's what you can read next: