Last updated on September 6, 2022
So you want to turn your bath into a Jacuzzi for a fraction of the cost of getting one. As luck would have it, it's very much possible. Here's how.
The easiest way? Use this bathtub massage mat.
Who doesn't want to have a jet bath in their own bathroom anyway? The challenge is that you already have a regular bathtub, and replacing it would cost you a small fortune. What do you do? Get crafty!
We have found three key ways to upgrade your regular bathtub to an almost real Jacuzzi. There's a difference, of course — you will not get the benefits of a big whirlpool tub (you won't be able to share it with your partner, for one.) But still, adding some jet bath spa action to a traditional tub is a huge step towards your personal home spa as a hot tub alternative.
So, we'll go over all methods of adding bubbles to your tub. And then, we'll offer you more tips on how you can turn this into a real spa experience.
We have included shopping links so you can take action. They may result in us getting a commission, but that doesn't cost you a thing.
Ready? Let's go.
Cover the Overflow Drain
First things first, to turn your bathtub into a Jacuzzi you will most likely need to increase its water capacity. Most tubs have a low positioned overflow drain as a safety measure. But that means you can't fill it up as much as you'd like. It's a common problem.
You can buy an overflow drain cover if you want to increase the capacity of the tub. You know where it is, right? These are the holes right under the faucet that gradually drain your excess bath water until you run out of hot water. You can, in truth, buy overflow drain covers much cheaper than this. This groundbreaking system helps you to increase the depth of your bath by around 2-3 inches. Which is just enough for a makeshift Jacuzzi.
Jet Bath Spa
The first method to create a massaging stream of bubbles is to add a portable jet to your bathtub. You can get one online. These gadgets are light in weight and easy to mount to your bathtub.
You want to approach jet spas with an optimistic attitude. But if you're looking for some unique features like a Jacuzzi jet, you will be disappointed. If you are okay with a system that gently agitates the water, releases a stream of bubbles, and can cover up to 1 ft of your body, you will probably be content. So long as the suction cup is pushed tightly against the side of your bathtub properly.
You have many more choices to create bathwater jets and bubbles for bathing. They are generally fitted over the rim of the bathtub. The floating system stirs the water so that waves are formed.
The devices are made up of various settings that allow you to set the emitted water flow frequency. As a result, bubbly hot water has a calming and stimulating effect on the exhausted body, much like a Jacuzzi.
Bathtub Massage Mat
This mattress pad is thick with suction cups at the bottom. The air compressor acts as the jet's primary energy source, which generates pressure to pump air. One caveat is that as with any compressor, it is pretty noicy. You can try to hide that behind some calming music or white noice.
Its function begins with the pump. You plug your portable water pump into an electrical socket. Next, you attach the hose to your mat. Then you can use the remote control to pick your favorite setting for flow strength and other features. The bath mat has suction cups to hold it in place in the bathtub not to travel around (the inflated mat also provides a layer of comfort).
This bubble mat allows the air to escape, thus releasing some pressure. Hot air moving through the water also increases its temperature. You can bring some soap or essential oils into your bubble bath and get a smell of your favorite fragrance for a spa experience.
Permanent Whirlpool Jets
Yes, you can turn your bathtub into a permanent Jacuzzi, but we want to point out that there is a cost associated with this idea. Bear in mind that a real whirlpool bathtub purchase starts at $2500, and with fancy features, you might be looking at 5,000 dollars. However, there are kits that allow you to install jets yourself. The price will vary from $350-$600 depending on the number of jets you wish to be mounted in your tub.
Using a DIY whirlpool bath kit, you can turn your ordinary bath into a real whirlpool bath. Whirlpool baths require adding several individual jets to the bathtub. Water gets sucked into the machine, gets purified, and gets forced out by the jets. The use of jets helps give a more targeted and efficient experience during the whirlpool.
What is also needed for installation is the drilling of holes in the side of your tub. You can do this job even if the tub is connected to the wall as long as it isn't tricky to remove.
Turn It Into a Spa
So you've added some jet bath spa action to your tub. Now what? Here are a few more things you can improve in your bathroom. You'll thanks us later.
LED Mood Lights
You might also consider taking your spa experiece further with submersive mood LED lights. They come with a remote that allows you control the colors and set any mood lighting you want. Put some candles in the tub and have fun.
Essential Oil Diffuser
You can enhance your home spa experience with the ever popular essential oil diffuser. This is a trendy piece of spa equipment you'll completely enjoy.
Water Resistant Bluetooth Shower Speaker
Your soothing spa experience is incomplete without music. This is where a waterproof speaker will be useful. You can use this device to play nature sounds or set your favorite songs to play while you're soaking in the tub.
Bathtub Tray
A bathtub tray is an upgrade to your home spa setup. With this bath accessory, you'll be able to read your book or watch a movie while keeping your whole bathing routine in check, including toiletries. You'll be up all night!
Bath Pillow
This pillow will make the ideal companion for your soothing bath.
Bath Products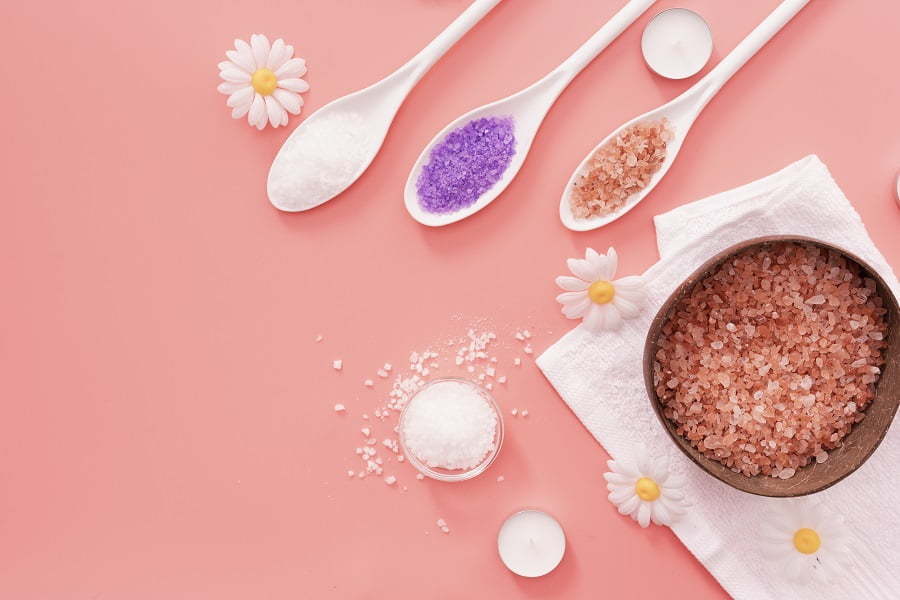 Using bath products to enrich your makeshift Jacuzzi experience is, of course, a great idea. One caveat about this, you should know what bath salts and bath bombs you can use in a jetted tub. Doing this wrong may damage your system.
FAQ
What is the difference between jetted tub and Jacuzzi?
The main difference is the size. A jetted tub is just a bathtub with installed jets. Meanwhile a Jacuzzi or a whirlpool bath is a large tub that can fit two or more persons.
Does a Jacuzzi bath need electricity?
Yes, a Jacuzzi bath or a jetted tub needs electricity for the pump to function and enable the bath jet action.
Does a Jacuzzi bathtub add value to home?
The added functionality of course adds value to the home as well. That's why it's a good idea to turn your bath into a Jacuzzi — you can see it as an investment.
Recap
Liked this article? Here's what you can read next: