Last updated on October 5, 2023
Mix and match these ideas to turn your bathroom (even a small one) into your own spa. You don't have to use all of these, and even a single idea will get you halfway there.
Want to do it quickly? Do this.
Everyone likes to pamper themselves in a soothing bath (well, those who don't won't be reading this anyway). It can be as simple as having a bubble bath, or you can take it all the way to making your own home spa. It depends on how bad you want it.
It's important now more than ever to unwind and relax at the end of the day. It's good for you! And even if your bathroom doesn't have a tub, some of the same experience can be achieved with bathtub alternatives all the same. Here we have come up with 15 ideas that will help you turn your bathroom into a real spa. Enjoy!
Turn Your Bath into a Jacuzzi
You can turn your bathtub into a real Jacuzzi without splurging on an expensive whirlpool tub. All you may need is a little gadget called a bath jet spa. All you have to do is hang it on the edge of your tub and plug it on. Another option is a bubble massage mat that you place on the bottom of your tub.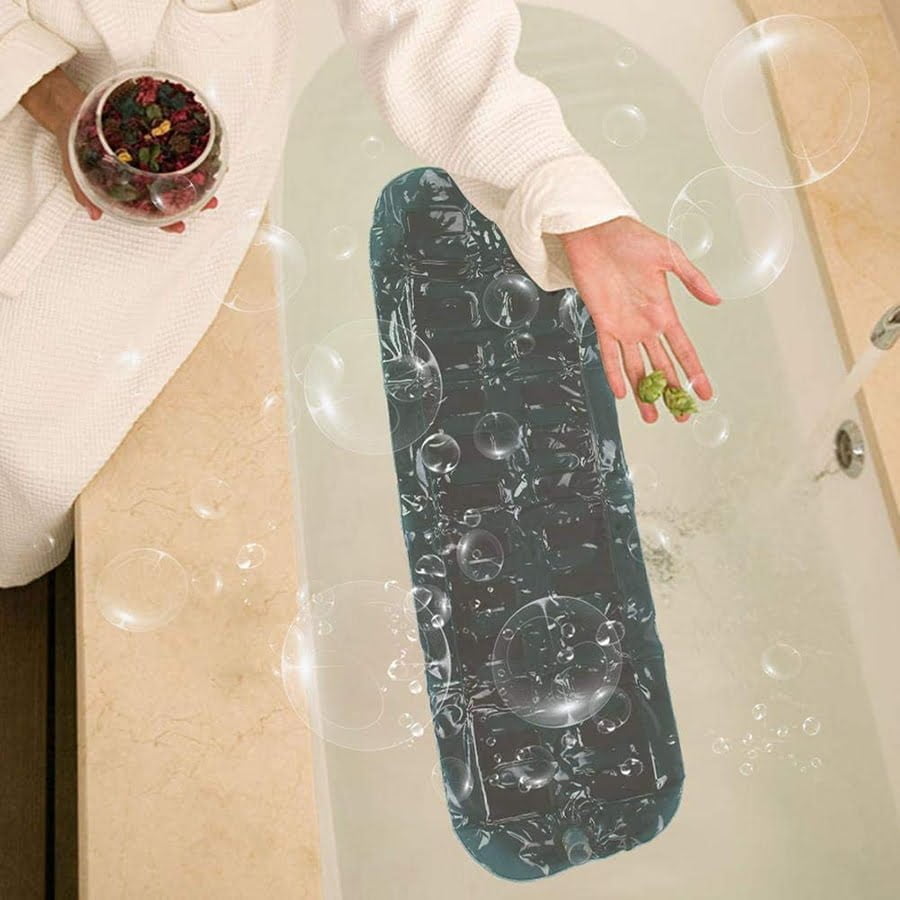 Check Out the Top 7 Best Jet Bath Spas
Bathtub Tray
A bathtub without a caddy is incomplete if we're talking home spa. The inclusion of a subtle wooden tray adds a whole new depth and dimension to the atmosphere. That's where you'll put your wine, your book, your phone, a small towel, some bath accessories, and so on.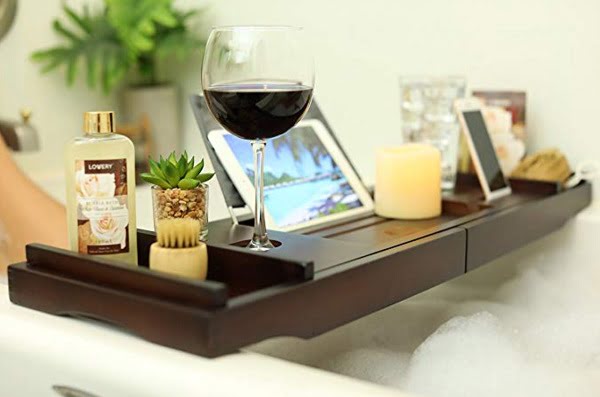 Check Out the Top 10 Best Bathtub Trays
New Showerhead
Pamper yourself with a rainfall shower or a massage showerhead. This product is a must-have for those who do not have a spacious bathtub. Take the experience to another level by choosing a showerhead with LED lights.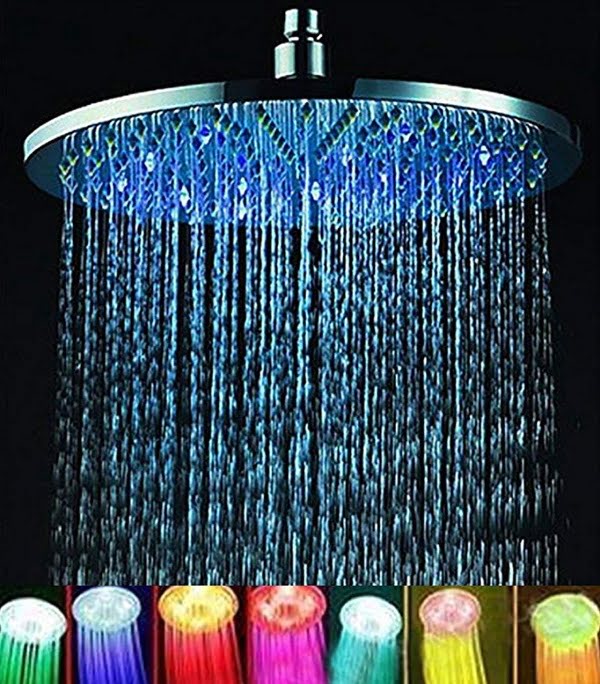 Check Out the Top 10 Best LED Showerheads
Candles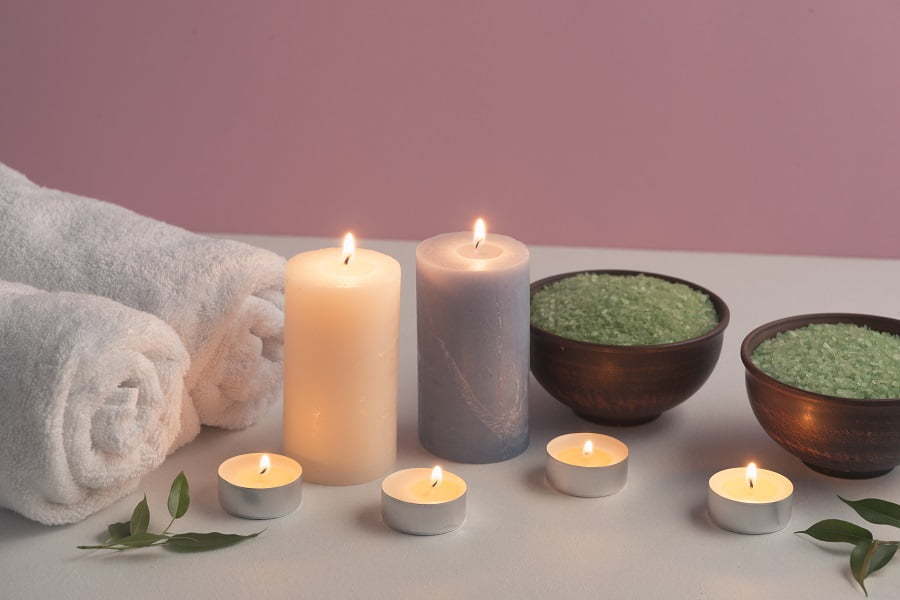 Candle lighting can help you relax after a long day. They create the ultimate romantic atmosphere. You're worth it.
You can choose scented candles for aromatherapy, or simply line the edge of your bath with tealights.
Decor Accents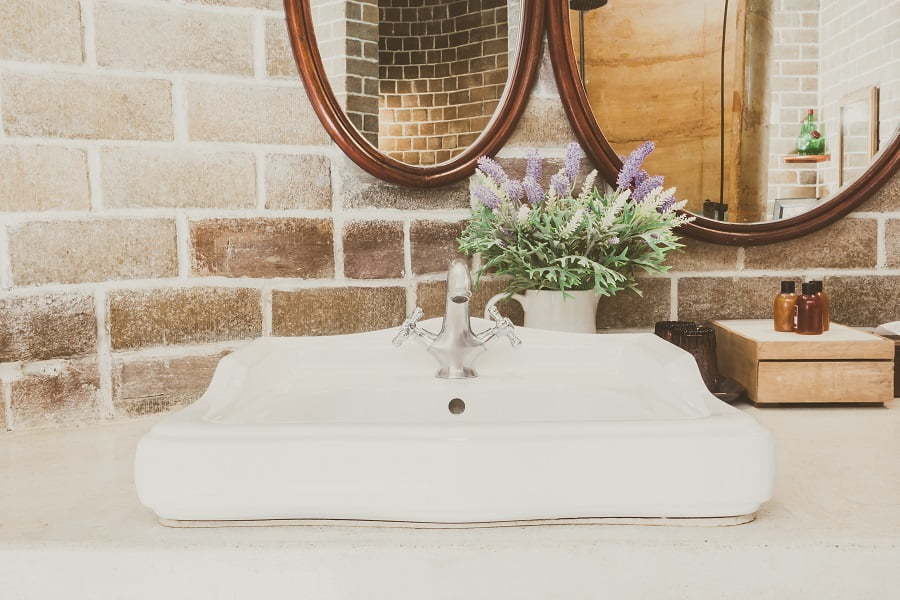 Introducing gold accents into the bathroom decor can create a luxurious experience. Consider upgrading your current handles, pulls, and faucets to a gilded version, and your bathroom will immediately feel more luxurious and elegant.
A bathroom will become livelier if you decorate it with paintings. Adding a gallery wall will turn your room into a multi-dimensional space while adding a layer of suspense.
You can easily transform your bathroom appearance with the aid of new shampoo and soap dispensers. This trick plays a significant design role, and it's straightforward to do.
Using neutral colors like white, beige, or blue at home creates a calming and inviting atmosphere. Break it away from the serene or spa-like environment with bold, vibrant shower curtains.
Shelving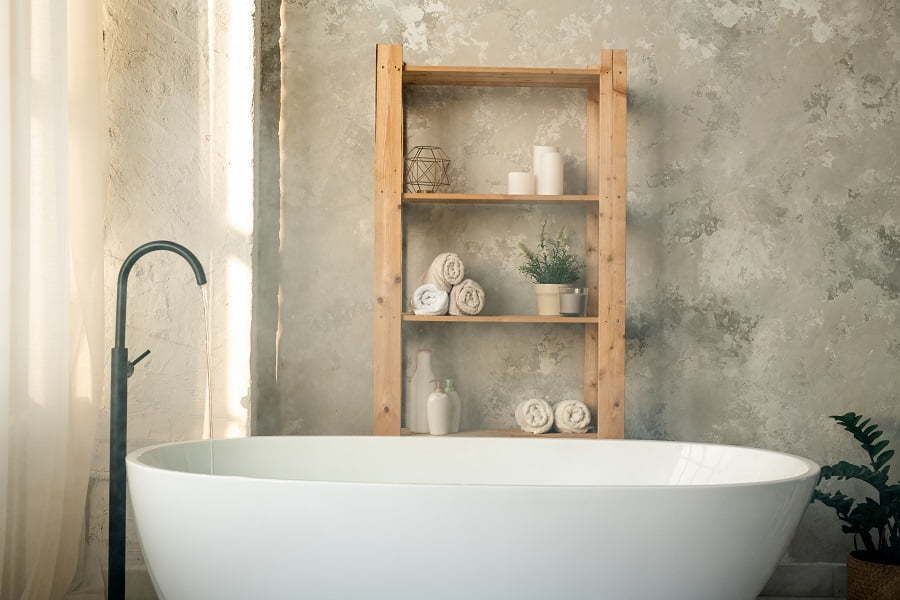 Shelving space in a tiny bathroom is a must because of the limited space. The beauty in this decoration is that it offers a more natural look to the bathroom.
You can use unusual places to store most of your accessories. Think about how a hotel can set up and present toiletries. Try to use clear glass jars to display hand towels on the counter or surfaces, or put a tray on top of the toilet for holding hand soap, lotions, and other items.
Towel Racks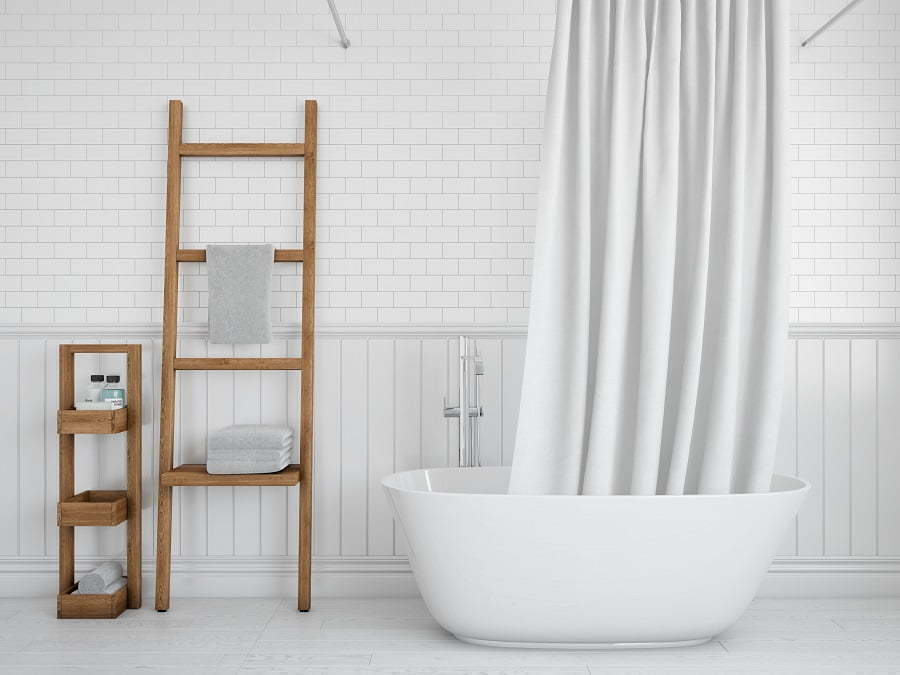 If you are dealing with a tiny bathroom, your towels are used all the time. That's why investing in at least one nice-looking decorative towel will improve your bathroom's look tenfold, ensuring they look visually appealing as opposed to dirty.
A wooden ladder placed along a towel bar will simultaneously increase the vanity's visual appeal while accommodating your display of fancy hand towels. They also add a friendly and organic touch.
Area Rug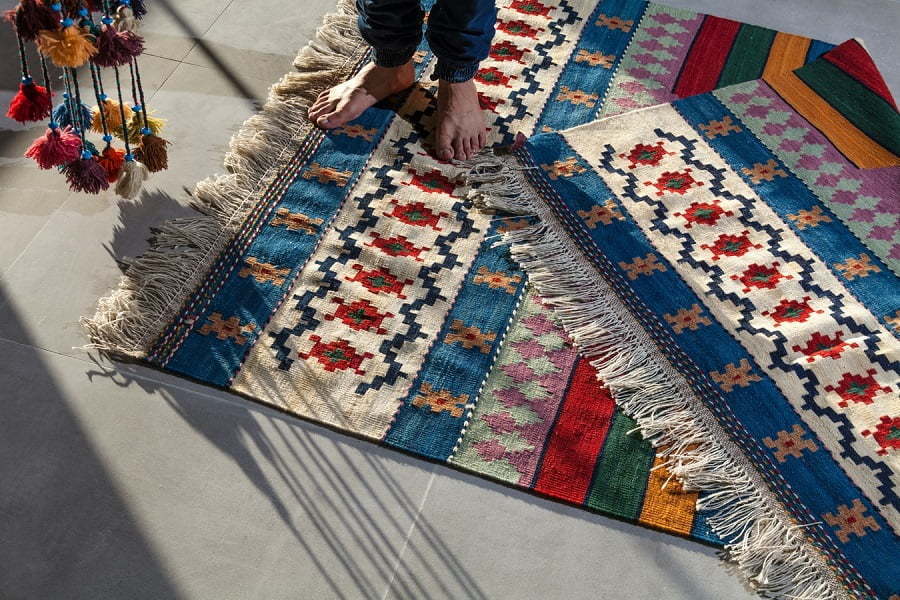 Rugs function as a layer of elegance that anchor the decor. Bathroom rugs are becoming more distinctive through sleek designs like this. Replace a traditional bath mat for a beautiful ultra-modern kilim rug.
Houseplants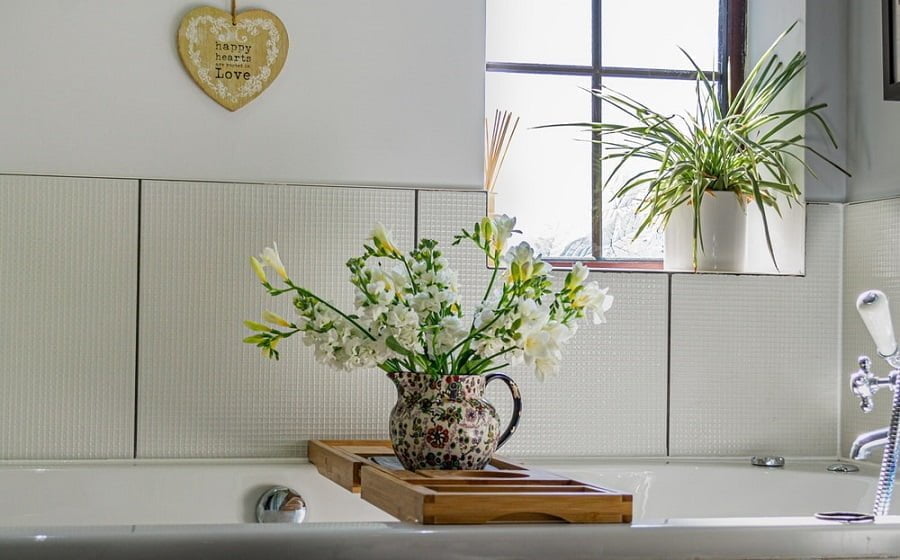 It is good that you have thought of using plants in your bathroom to enhance the room's appearance. Include some easy-to-care-for plants like succulents or air plants in your decor to give your room a fresh look.
Indoor plants are a quick and fast way to improve your bathroom. Try adorning your home with fresh flowers, or decorating your bathroom with potted plants.
Essential Oil Diffuser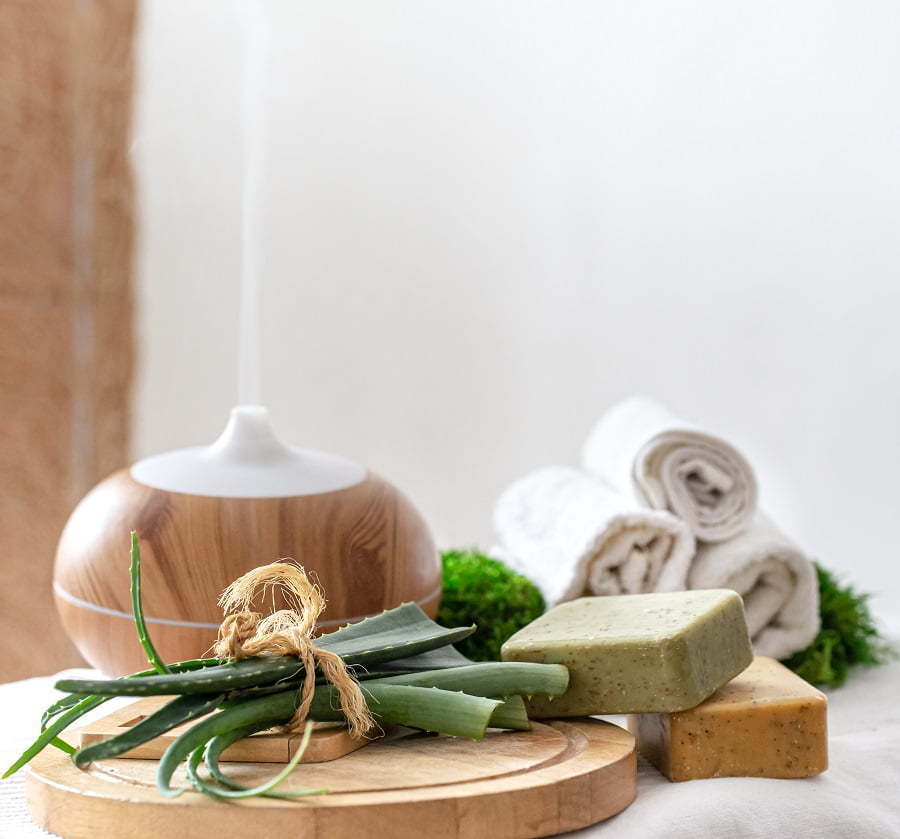 Aromatherapy improves a home spa experience by evoking feelings, relieving tension, and calming you down. Essential oils, scented soaps, and scented candles will fully set the mood in bathrooms. Some examples of relaxing scents include lavender, jasmine, and vanilla, giving you a soothing atmosphere.
Extra Seating
Additional seating like a small stool or a small comfortable chair brings elegance to the room. It is handy and useful for applying lotion after your bath. Get it if you have enough bathroom space.
Shower Speaker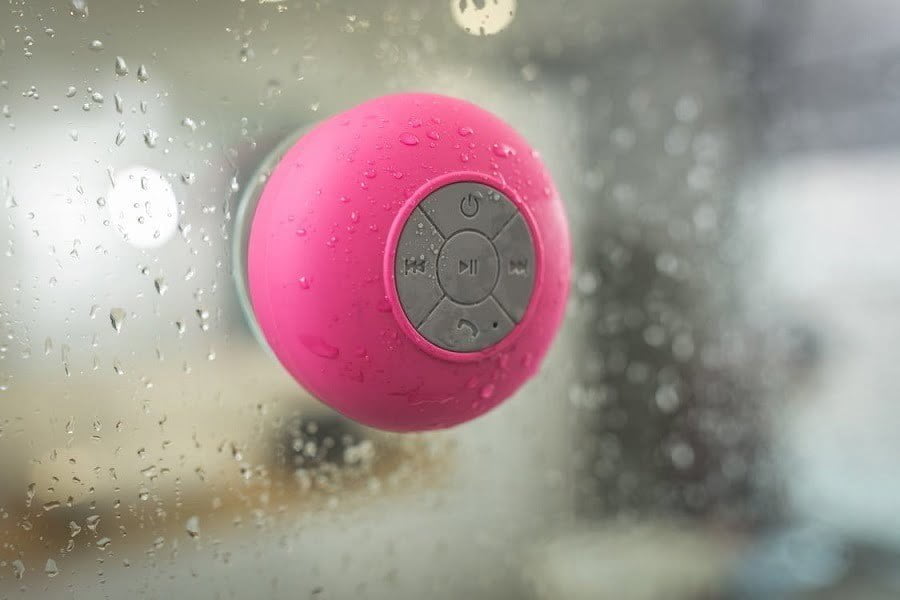 Ambient music is an inseparable part of the spa experience. Get a shower speaker (water resistant) to fill your bathroom with soothing sound.
Lighting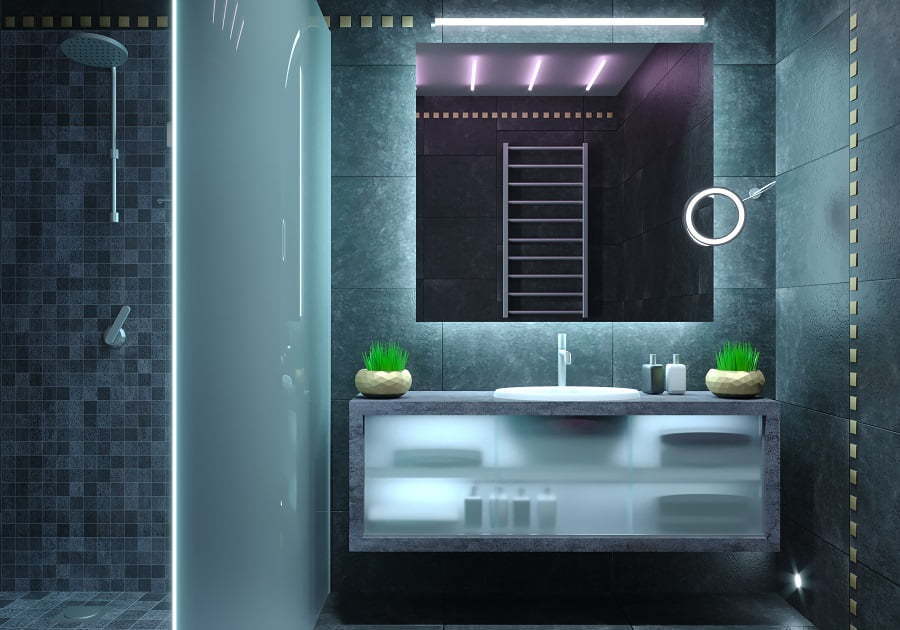 Think of your last visit to a spa. You'll recall the sweet feeling and soothing lighting. You can easily construct an experience close to this by yourself. The dimmer you go, the more relaxed you'll be. If you have trouble adding a dimmer switch, use candles instead.
Towel Warmer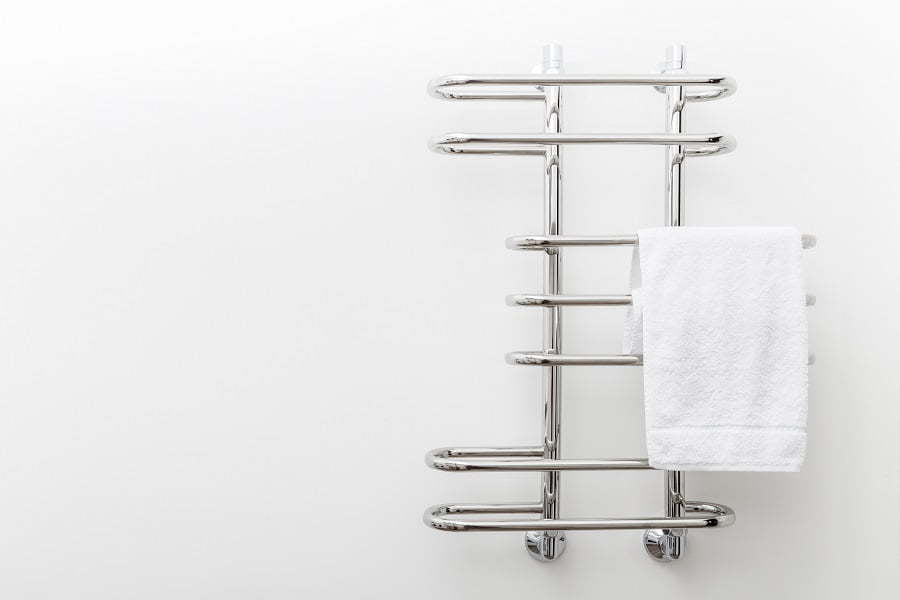 Treat yourself with a cozy-warm towel after a shower or a bath. Put your towels on the towel warmer and set the timer to 15, 30, 45, or 60 minutes. When it's properly heated, it will turn off and provide a cozy temperature for the entire body.
Use Bathroom Products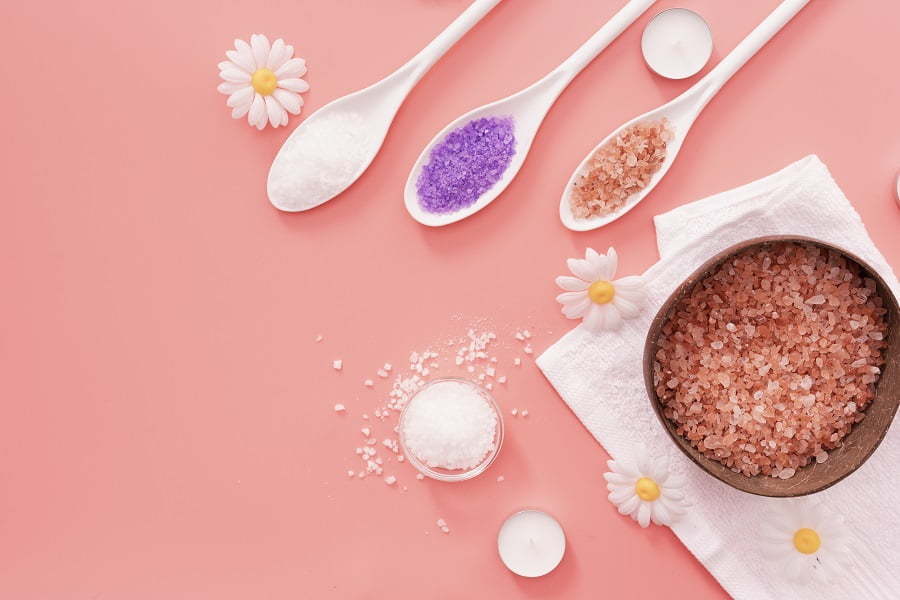 Healthy spas must have a variety of options for relaxation. There are lots of bathroom accessories that you can purchase online. Bath bombs are filled with oils to care for your skin and support your senses when relaxing in the tub. Over-the-top bath bombs are an explosion of bright colors and glitter for your soothing bath experience. If you wish not to be coated with glitter when you bathe, moisturizing bombs have the same benefits without dripping with glitter color.
FAQ
What is a relaxing color for bathroom?
Earthy tones are what make a relaxing bathroom spa experience. To avoid being boring, add some shades of blue accents and use plenty of white. Don't forget some gold accents for that luxurious touch as well.
How can I make my shower more relaxing?
A few ideas will hep you make your showers more relaxing: install an LED showerhead, get a shower speaker and put on some soothing music, use shower bombs. If it's a large shower, consider a wooden shower bench.
Recap
Liked this article? Here's what you can read next: