Last updated on January 10, 2021
Looking to make your own homemade DIY bath bombs? Here's how. Read on to find the easy process and several easy ideas.
Having a hot bath at the end of the day is the most relaxing experience you can have at home. How do you make it even better? Why using sensual bath bombs, of course. All you have to do is add this small fizzy ball to your tub to get a full spa-like experience.
What's Inside?
What is a Bath Bomb?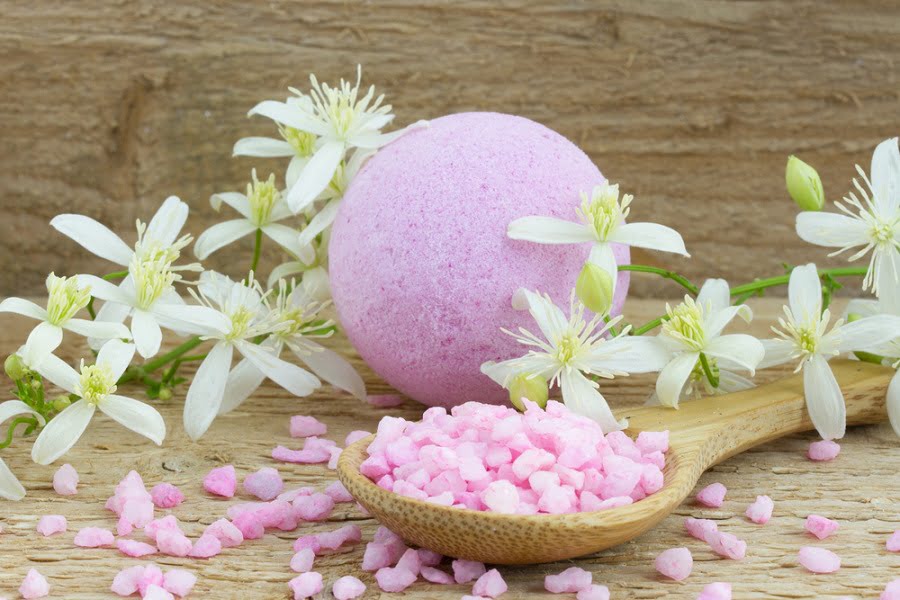 A bath bomb is a mixture of dry ingredients (essential oils, fragrances, salts, moisturizers, flower petals, and others) that dissolve in bath water filling it with them. The goal is to make your bath a spa-like sensual and relaxing experience.
Bath bombs are playing a crucial role in making your bath pleasing and relaxing. And while there are many premade options you can buy, you wouldn't be a seasoned DIYer if you didn't want to make your own homemade bath bombs. Another reason is using only natural ingredients that are good for your skin.
And who else knows your likes and needs better than yourself. Making your own bombs means you can customize them to the best of your liking. Use only scents you love and textures you like. No store-bought product will give you that.
Here is a step by step guide that will allow you to easily make a bath bomb. Check out 5 awesome recipes at the end too!
Non-Toxic Bath Bombs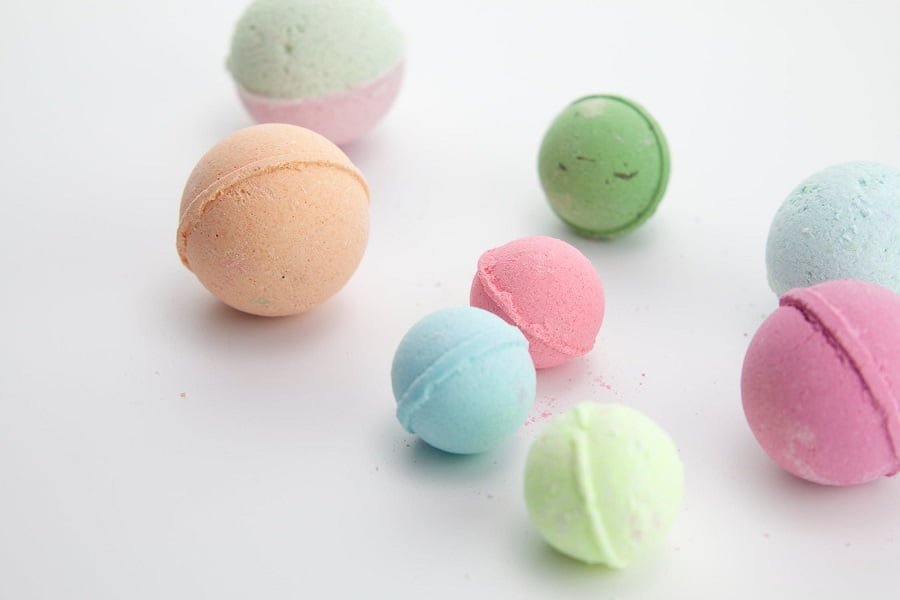 Most people will agree that their skin is getting worse after using ready-made bath bombs available in stores. It happens due to the presence of toxic elements in such a bath bomb. There are a number of non-organic ingredients being mixed in with these bath bombs and they do react with the skin negatively, causing itch and even illness.
This is the main reason why you should go with bath bombs without any toxic ingredients. The handmade bath bombs are the perfect solution in this regard. Most of these are made with specialized salts along with concentrated citric acid and baking soda.
It all starts with picking the right supplies and ingredients.
Bath Bomb Supplies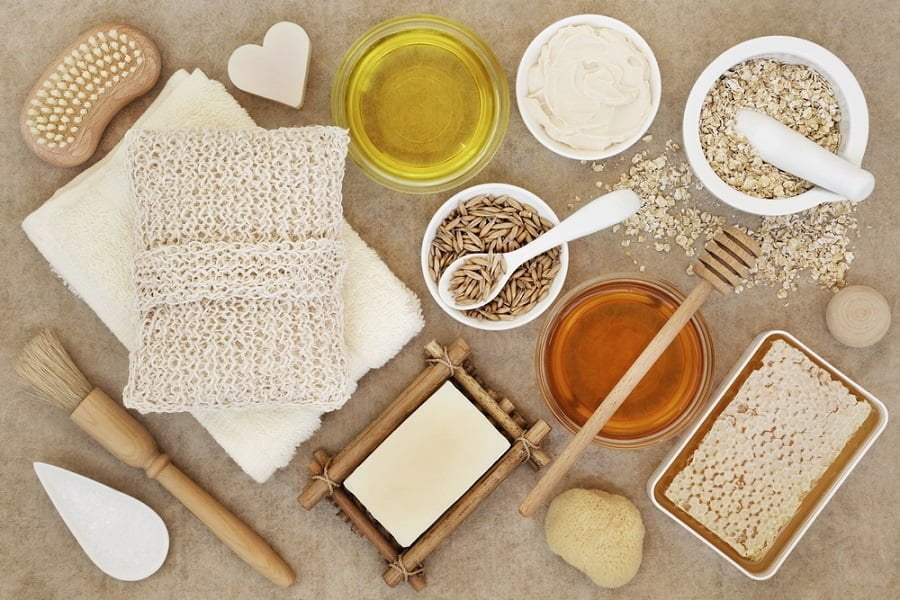 There is a DIY bath bomb kit available in order to make the bath bombs in the home. It will take a few seconds to prepare and it is quite essential to properly at the same place along with proper measurement before you are going to start the process. Needless to mention, almost all the essential ingredients are mainly used pantry staples that are very common in the home but they should be handy before starting the process.
Baking Soda
Do you know what the main ingredient of this mix is? It is baking soda. This is the main ingredient of the bath bomb. This is the most necessary ingredient for this component. It will easily accelerate the process of fizzing.
Corn Starch
When you are using corn starch, it will easily provide a silky feel to the users. In this way, it would be great to love the bath bombs and use the bath bombs full of pleasure. Make sure that the corn starch is organic and it will truly add maximum pleasure to the bath bombs. If you are thinking about arrowroot, it also works perfectly. It won't give a silky or finished touch to the bombs. This is the main reason for which, it is a recommendation is that, and you should mix natural non-toxic corn starch to make these outstanding bath bombs.
Salt, Liquid, and Oil
Without these ingredients, the bath bomb making process can't be completed. This is the main reason or which, it would be great to come with all these ingredients before making these outstanding bath bombs.
Salt
Before going to add salt, never use any other salt rather than basic salt.
Oil
You can use simple oils. These are including almond oil, coconut oil, and other organic oil. These are perfect to get the right moisture from the bomb.
Liquid
There is basic water needed in order to use these bombs. If you want to get it more organic, you can use organic products for soothing skin.
Tools Needed to Make Bath Bombs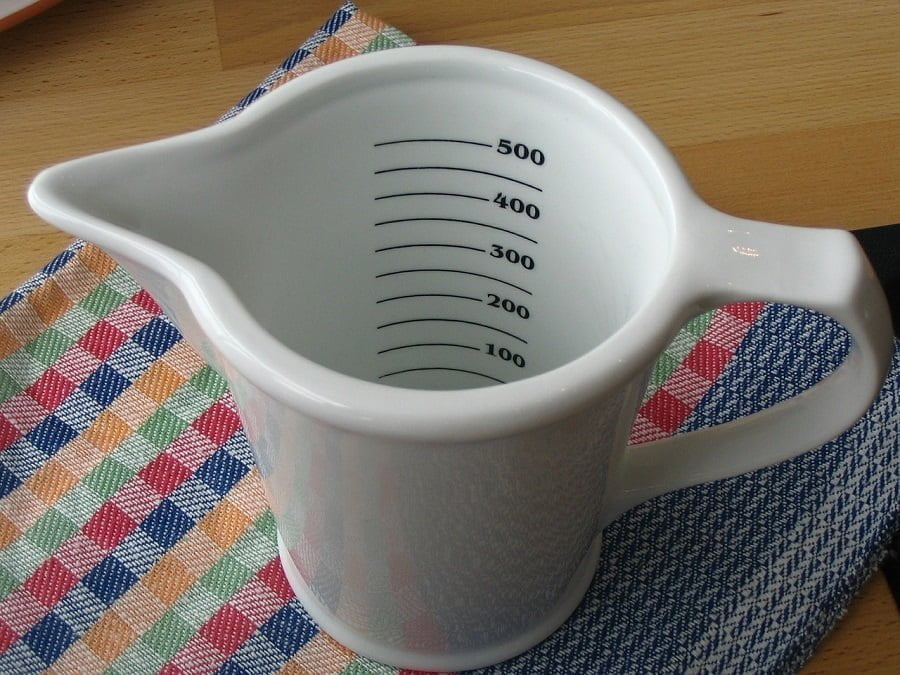 A bath bomb is easy to make. However, you should use some simple yet effective equipment to make them properly. These include measuring cups or a certain type of accurate measurement.
For making balls, you can use molds for making them simple, you can easily make the balls by your hands. Molds come with certain measurements and they will easily give you perfect size and shape that will meet all the requirements.
How to Make DIY Bath Bombs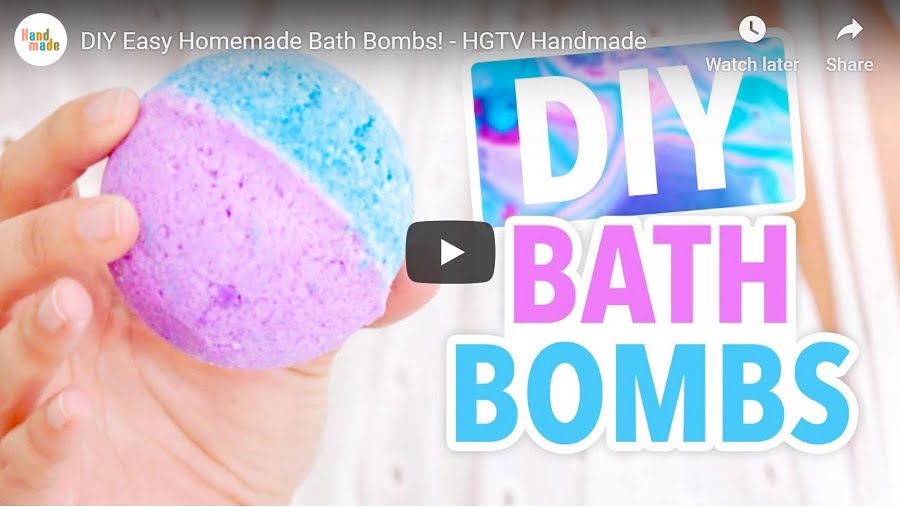 First mix different types of oils. If you want a certain flavor, you can easily use a certain type of oil in it. Mix the oil with baking soda and properly mix it.
After that, you should add different dry ingredients including salt, cornstarch, and citric acid. Make sure that they get mixed well and when then get combined, stop mixing. If you want to add some herbs, you can add them in powdered form.
Now, mix oil in the mixture slowly.
Wear protective gloves to properly mix these ingredients. It will save your hands from any kind of infection.
Keep on the mixing process until the mixture properly holds together without crumbling them. If there is any loose, you can also mix more witch hazel for better and smoother preparation.
After achieving the consistency, you can instantly push the prepared mixed thing to a cup or molds. Alternatively, you can also use properly lubricated tin boxes. Properly press it and keep in that position for forty hours. In this period, it may expand but it is normal. There is no further action needed for these bombs.
After the mix gets dried properly, unlock them and store them within properly tightened bags or jars. Use these bath bombs within two weeks.
DIY Bath Bomb Ideas and Recipes
We've given you the process to make your bath bombs, now it's time for some ideas and recipes that you can copy. It's much easier to recreate something if you see it already made. So check out the following easy and sensual bath bomb recipes.
Heart-shaped Grapefruit Bath Fizzies
These heart-shaped fizzies are easy to make following our process. You will get the ingredients in the link above. The grapefruit-flavored essential oils make a relaxing scent and the lovely pink shade is adorable. You should definitely try them.
Lavender Rose Bath Bombs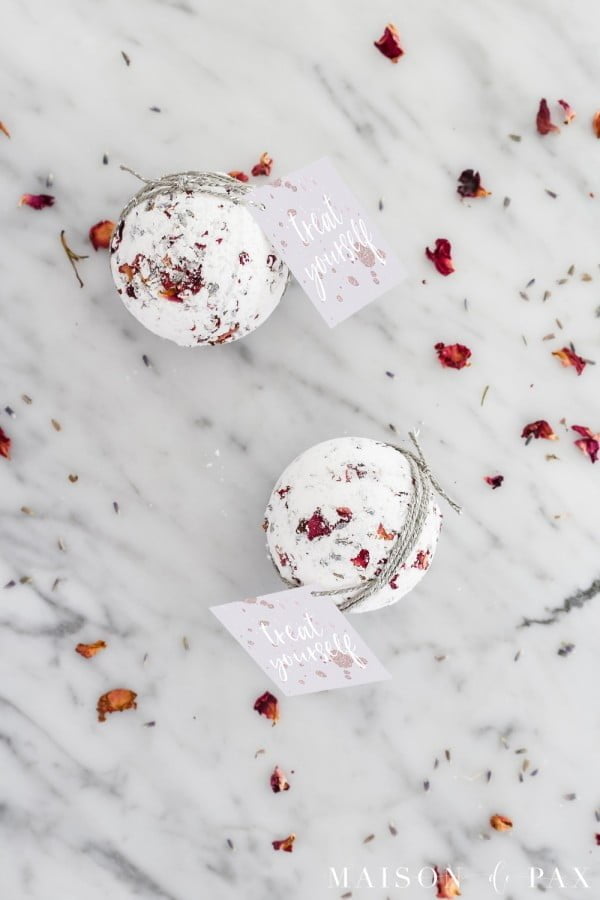 If you'd love to bring the aromas of Provance, this lavender and rose combination will get your senses flowing. Here's a recipe for a simple but lush fragrant bath bomb. Another one of the must-tries.
Citrus Bath Bombs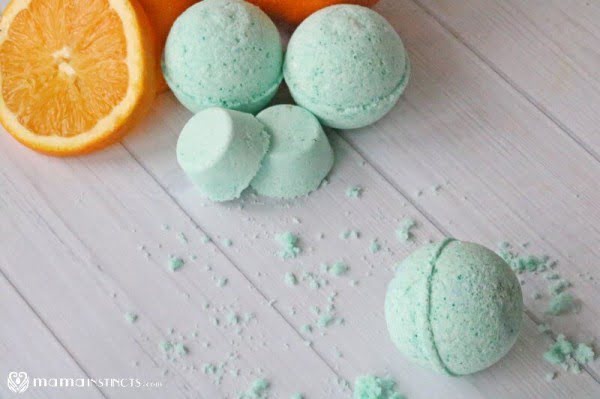 You may love citrus flavors and fragrances or you may hate them. If it's the former, you will definitely enjoy these bombs. Once again, they're very easy to make and the recipe uses only natural ingredients. Give it a shot.
Hibiscus Bath Bombs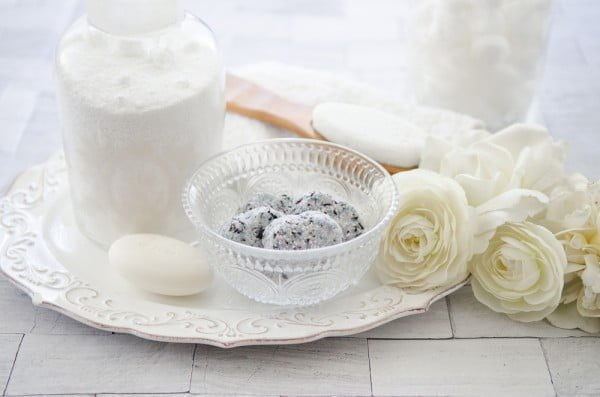 It's not only about adding essential oils and fragrances to your bombs. You can add stuff that brings you pleasure. Be it rose petals, hibiscus petals, glitter, and more. Try this recipe and make the luxurious.
Lush Bath Bombs (Inspired)
We're pretty sure you're here for this recipe too. Who doesn't love Lush bath bombs anyway? But as great as they are they cost a pretty penny too. By making an "inspired" version of them at home you'll get almost the same thing without breaking a bank. Here's a recipe.
Liked this article? Here's what you can read next: