Last updated on December 2, 2021
A jet bath is a bathtub with built-in air or water jets that create massaging water flow. It's your own private spa in your bathroom. We'll learn all about it next.
But wait, there's more. How does a jet bath work? What's the difference between a whirlpool tub and a Jacuzzi? What are the pros and cons of a jet bath? Let's learn all about it.
Soaking in a tub to end a hard day is one thing but doing that in a jet bath is a whole different level. No wonder everyone is crazy about creating a spa in their bathroom. And it's not just hyped anymore.
While installing a whirlpool or Jacuzzi in your home is quite an investment, there are other options that cost as little as $100. That's when you get crafty and turn your bathtub into a Jacuzzi with a single jet bath spa gadget.
Let's dive into the world of jet baths (pun intended)!
Note: the shopping links included in this article for your convenience result in a commission for us.
Whirlpool Tub or a Jacuzzi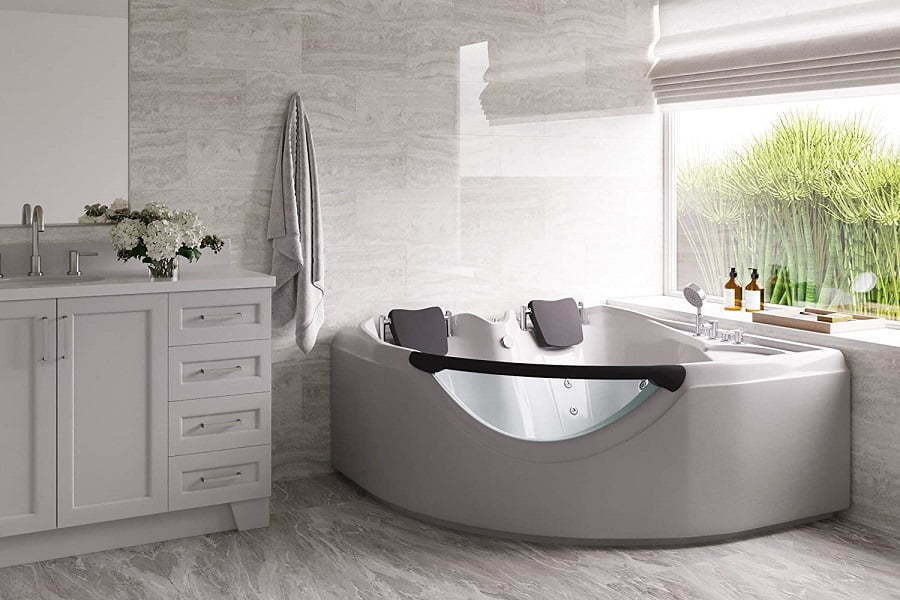 A whirlpool bathtub or a Jacuzzi (more on the difference later) is ideal for massaging and relieving sore muscles. Water drives the jets and is designed to enhance your health and well-being for a soothing bath. These bathtubs can accommodate a significant quantity of water.
One of the essential features of a whirlpool tub is the jets installed in the tub. Almost every Whirlpool bathtub comes with several water jets. Another advantage of a whirlpool bathtub is its size. Besides, there are a wide variety of whirlpool bathtubs to choose from. All the models must be wide enough to allow a person to sit upright comfortably while bathing. You need an electric pump to provide water to jets.
Jetted Bathtub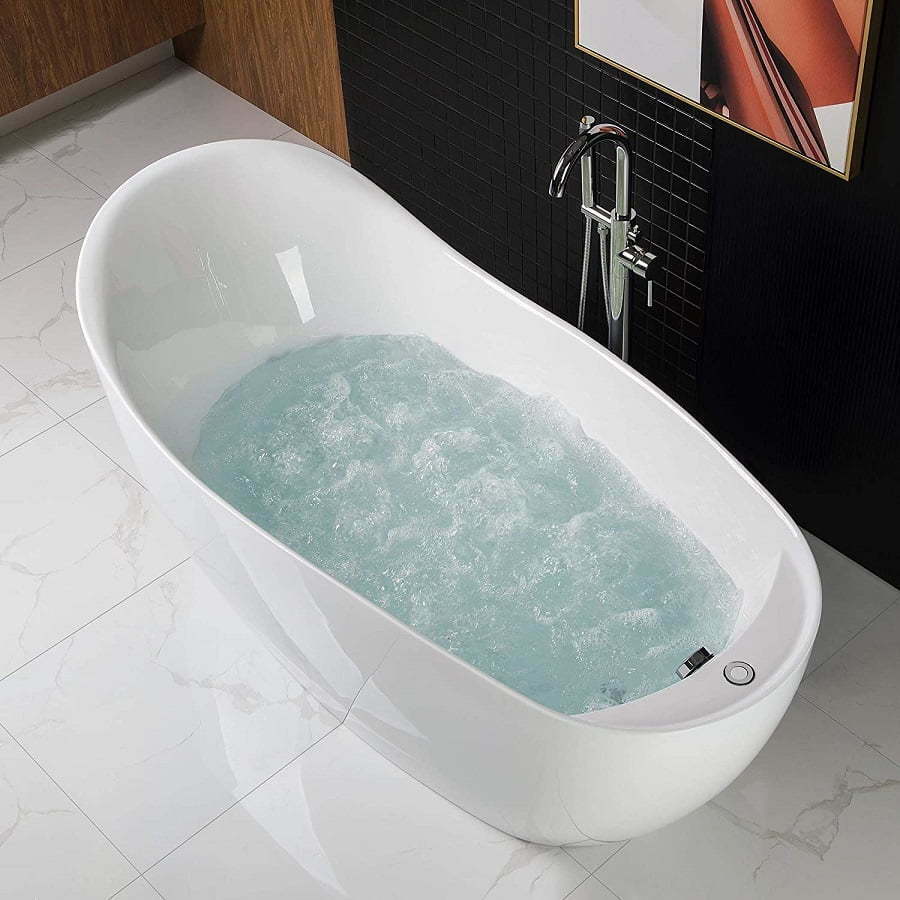 Much like Kleenex and Xerox, Jacuzzi is often viewed as a generic term. The term "jacuzzi" is sometimes used when referring to an above-ground portable hot pool, jetted tub, or spa. The Jacuzzi brothers invented the first underwater jet and named it the Jacuzzi jet. Of course, Jacuzzi is a trademark for a bathtub, but this doesn't make it a guarantee that every bathtub is a Jacuzzi product.
The pump: a tiny jet that pumps water into the bathwater of your bathtub and holds the steady flow of the water.
Water jets: This shape of bathtubs typically comes in sets of six. Think of them as a pair of athletic gloves that cover your bathtub to help you strengthen your muscles.
The Difference Between a Whirlpool and Jacuzzi Bath?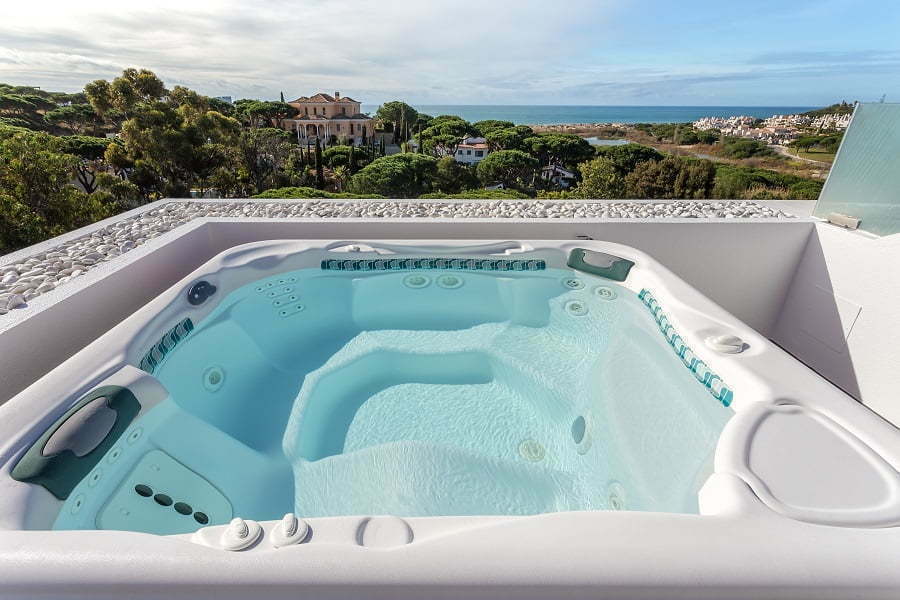 The most crucial difference between Jacuzzi and whirlpool is that Jacuzzi is a brand name, and whirlpool is a popular name. But there is more to this than meets the eye. Jacuzzi invented the idea for whirlpool and spa baths in the 1950s. The Jacuzzi family was traditionally known for making high-quality air-jet pumps, and when their son, Candido Jacuzzi who had arthritis, he was the founder of hydrotherapy. This innovation created a radical improvement in the quality of life because of how good it felt. This is how modern Jacuzzi was made.
Is the tub different?. No, it is not. You can find that the there are whirlpool baths designed to modern standards that surpass even those of Jacuzzi's. These numbers are comparable as well. If you are looking for a whirlpool bath, there is no justification for selecting a separate whirlpool bath of the Jacuzzi brand. In reality, sometimes, it is cheaper to get branded products from other retailers.
Air Jet vs. Water Jet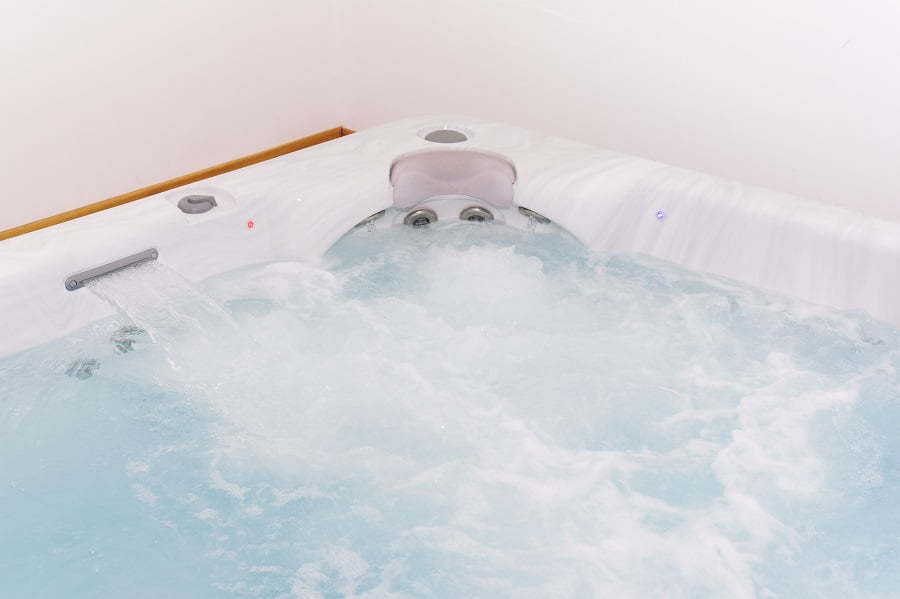 The most significant difference between jet engines is between air and water function. Air jets will initially scoop the ambient air, heat it, and then blast it back into the bath. The effect is a flowing little stream. On the other hand, water jets collect the bathwater and then fire it out in water jets at several meters.
The most salient distinction between these two styles of jets is the general feeling in the whirlpool or bathtub. Hydrotherapy requires something such as a water jet for intensive massaging. The jet sprays water at high pressures to beat away body pains. It's a unique choice for athletes who want to relieve sore muscles quickly.
Sometimes, water jets are a bit more complicated than air-jet systems, which might cost a little more to build. Bathtub and whirlpool prices differ significantly as these factors shift. Air jets are incredibly convenient to keep going since they only use air. They are fully dry since most models are equipped with a device that dries the jets after each use.
On the other hand, since dirty bathwater is pumped through water jets, it takes special care to keep them clean. Keeping clean is not that difficult, though. First, fill the bathtub with a few inches of water and then use the water jet cleaning solution inside of the water. You can do this once a month if you use your bathtub at least a few times a week.
The Pros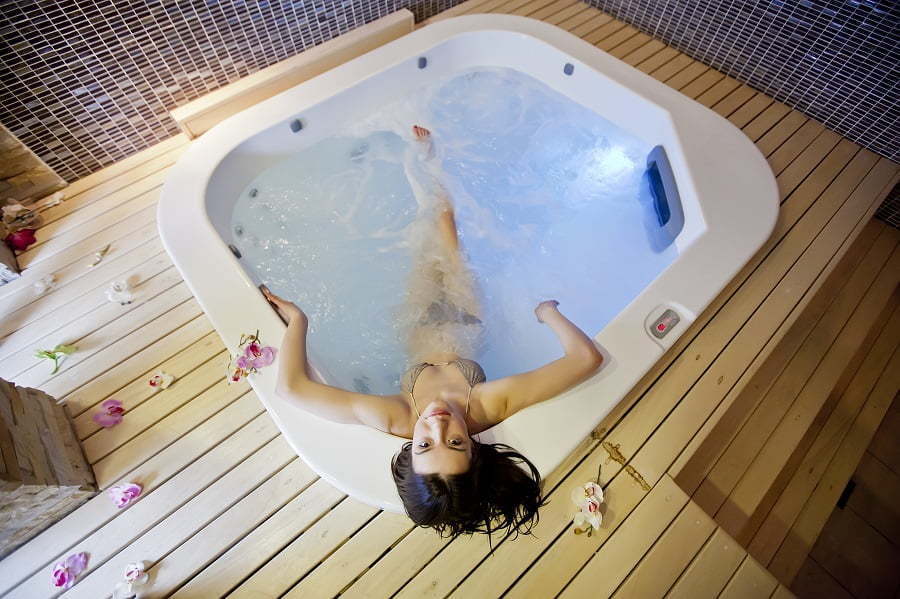 Jetted baths have great value. If you like to relax and take a steam in a bathtub, a modern renovation may be one of the most significant investments you make.
Jetted tubs are also beneficial and recommended for a fitness and physical therapy regimen. If you are suffering from chronic pain in your muscles and joints, reduced joint flexibility, or poor circulation, consider offering a jetted tub massage.
The Cons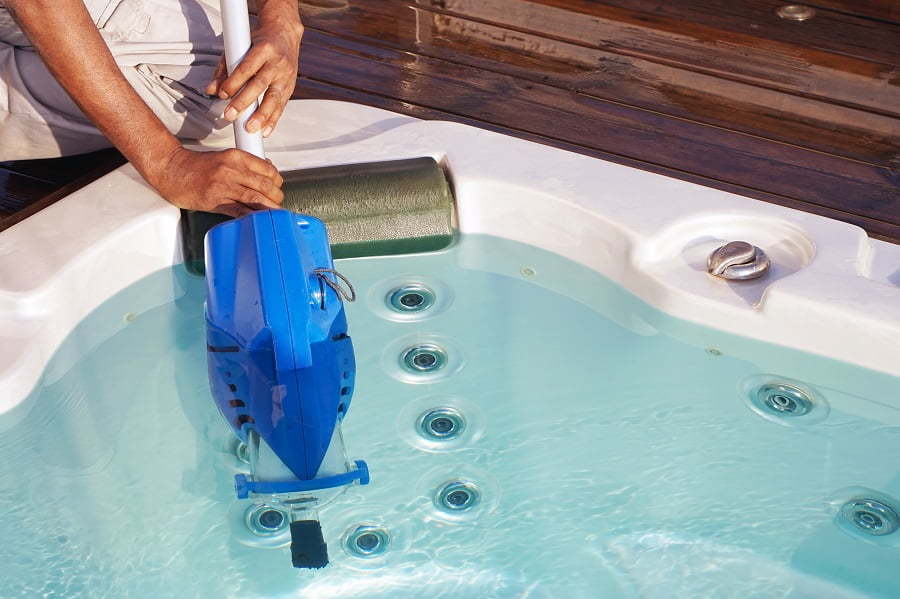 For such comfort and luxury, you must pay the price. High-end outdoor spas cost from around $1,000 to over $5,000. It's rational for even a fairly-sized bathtub to expect the overall costs to be at least $2,000. The installation would also be complicated because, often, jetted tubs are wide, deep, and heavy. You would need to search for an experienced plumber to address precisely what it will take to install a jacuzzi where you would like it.
Even though jetted tubs are used for relaxing purposes, their noise can sometimes be distracting. Some tubs are quieter than others, but none is quiet. Reading feedback of such models will show you how noisy a specific product is.
Unfortunately, some aspects of the jetted bath experience might not be luxurious. There is more washing involved in a shower than there is in a bathtub. Different models have different cleaning procedures, and higher-end models can use self-cleaning air production. But neglecting daily cleaning is not advisable as this can be a breeding ground for dust mites, bacteria, and other microscopic creatures.
You must also note that since jetted tubs are bigger, they need more water — hot water. Even if your water bill is likely to be higher, you're going to raise the temperature of your water heater. Also, water heaters are drained while filling an oversized jacuzzi. If your bill for utilities is high, you have to consider the cost of electricity and water.
You may also not be able to use your favorite bath salts and bath bombs in your jetted bath.
FAQ
How much does it cost to install a jetted tub?
The standard installation cost for a jetted tub varies from $1,250 to $10,700.
Are jet baths worth it?
The cost to install a jet bath is an investment that increase home value. If you think having a home spa is appealing, the investment is definitely worth it. But alternatives should be considered (portable bath jets, feature rich showers.)
Are jetted tubs out of style?
More and more people are interested in creating a spa experience at home. That's good news for jetted tubs in general. One caveat — cheaper alternatives may be preferred. But they won't go out of style.
Are jetted baths noisy?
Any device that employs a compressor produces a certain level of noise. However, with advanced modern technology the level of noise is successfully minimized. Think about other home devices that used to make noise but are now relatively quiet (ex., the fridge.)
Recap
Liked this article? Here's what you can read next: