Last updated on November 1, 2023
A hot tub is both costly and space-hogging. Don't worry if you don't have any, these are the alternatives you can use and have fun with. Read on!
One of the most obvious benefits is using a hot tub to relax and unwind after a long day. The massaging action and warm water may relieve physical, emotional, and mental strain.
You can spend anywhere from $3,000 to $16,000 on a high-end hot tub. Consider these affordable options — that take up less space, too — if you want a hot tub but can't afford one.
Even better, some options, like inflatable tubs, don't require chlorine (traditional hot tubs use some of it as a pool does.) Sanitizing is possible without harmful chemicals (no more chlorine shock.)
Dutchtub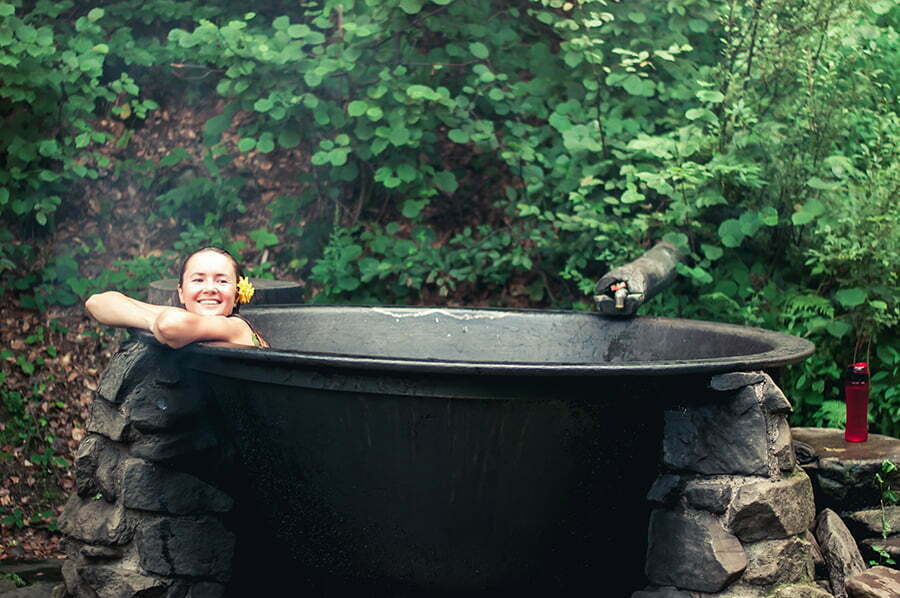 If you want to take a dip in nature but don't want to heat your house, the Dutchtub is a fantastic alternative to traditional hot tubs.
The weatherproof construction and outdoor-friendly design of this tub make it ideal for relaxing in the great outdoors.
They are the size of a hot tub, and they are not a good solution if space is an issue.
However, this is a fantastic choice for those who want to enjoy a soothing soak in the great outdoors but don't have access to an electrical supply because they don't have a room.
Dutch tubs are fun and convenient alternatives to permanent hot tub installations because of their portability and ease of use.
To use a Dutch tub, I'm afraid you have to accept these dangers and difficulties. The cost of this hot tub is significantly higher than that of a standard model. To get your wood fire going, expect to shell out some cash.
Small Inflatable Hot Tub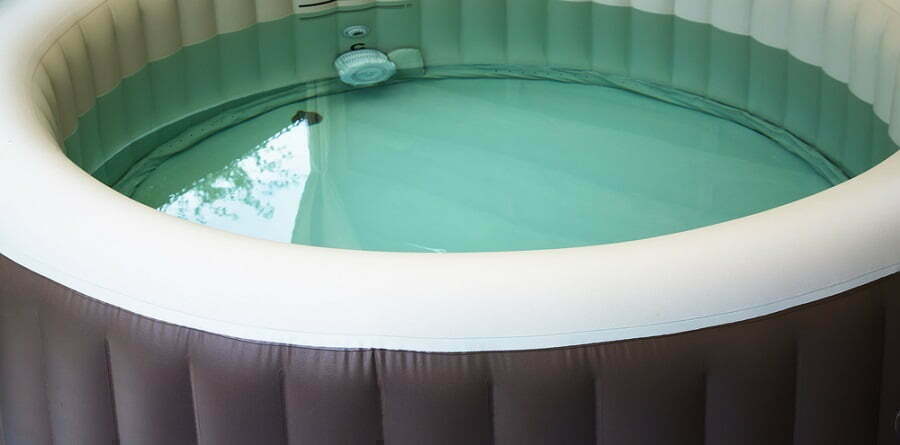 Suppose your yard, patio, or balcony is on the small side. In that case, an inflatable hot tub can be an excellent desirable alternative.
These tubs are cheap, and they take up much less space (which is freed when the tub is deflated anyway). They are also easy to move, so you can take them with you when you travel or move to a new house.
Inflatable tubs are made of PVC with a pump to fill the tub. A softub is made of a foam-like material, and the bubbles come from air jets.
Even though it's not leaking, it's clear that it won't last much longer. I've seen that these can be used for about ten years if you're lucky. It isn't a hot tub that will last for a long time. It's light and easy to move, which is a good thing.
Another advantage is that it does not need a cover as it can be put away.
The price is $300 to $500.
Portable Bathtub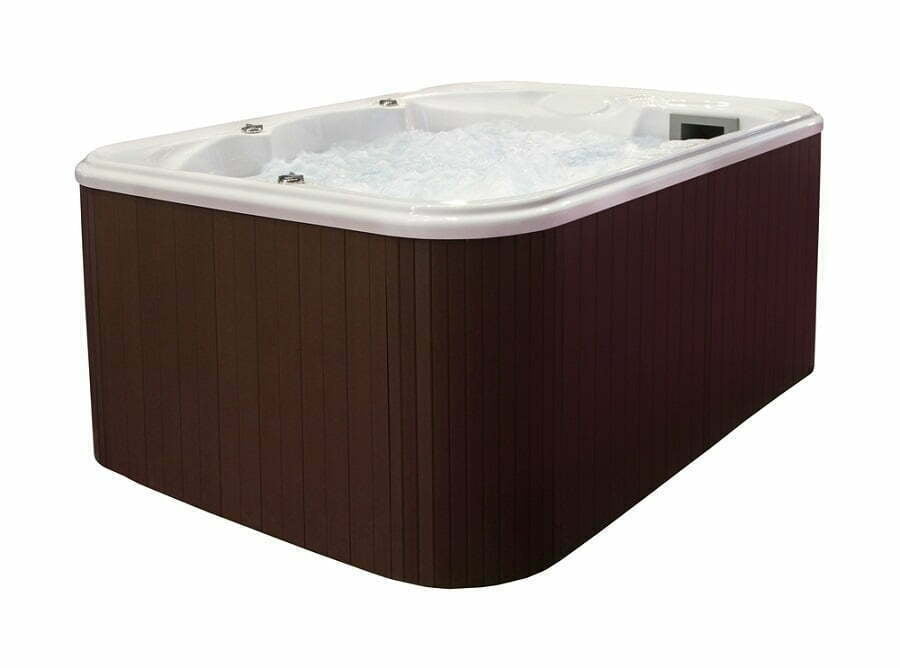 There are a lot of different shapes, sizes, and materials of portable bathtubs that stand on their own. You can soak in them sometimes, which is much more relaxing than a shower.
Once inflated, you can use them just like a bathtub by filling them with water from your shower.
Foldable tubs are made of collapsible construction so they can be moved from place to place. As such, they are similar to inflatable tubs, but they are more durable.
You can buy portable tubs for less than $100.
Bathtub Massage Mat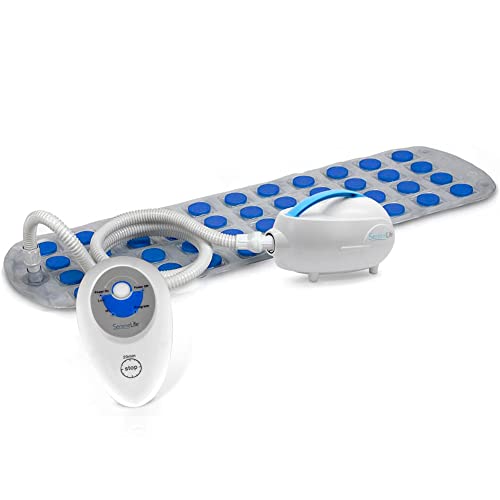 Use the bathtub massage mat to turn your regular bath into a spa-like hot tub.
These mats have small jets that circulate the water with air pressure to create water streams. Most have suction cups on the bottom to keep them in place.
Many also have different settings for controlling the temperature and even aromatherapy to make you feel like you're at a spa.
It costs less than $100 to buy a Bathtub Massage Mat.
Jet Bath Spa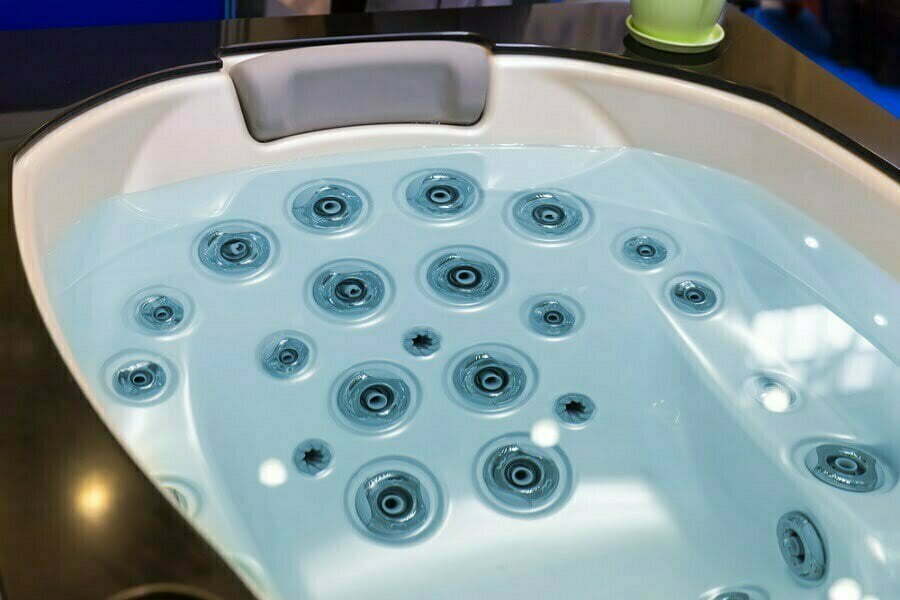 The jet bath spa will bring the luxury of a day at the spa right into your bathroom. Suspend it over the tub's edge, plug it in, and relax in your home while taking advantage of its spa features.
Easily target sore muscles with dual water jets that can adjust to different angles.
A jetted tub is not the same as a spa or hot tub because the water is drained after each use. It is why you won't find a filter inside them, and they don't require a lid.
A jetted tub is also standard indoors, especially in opulent hotel suites and master bathrooms.
The positive aspects of a jetted tub are apparent: you can relax in a soothing, bubbly bath whenever you like.
An upgraded bathtub could be one of the best investments if soaking in one is how you prefer to unwind and forget your worries. The price range is roughly $1,000 to $1,500. But it will turn out cheaper as you use it as a regular bath too.
Pedicure Tub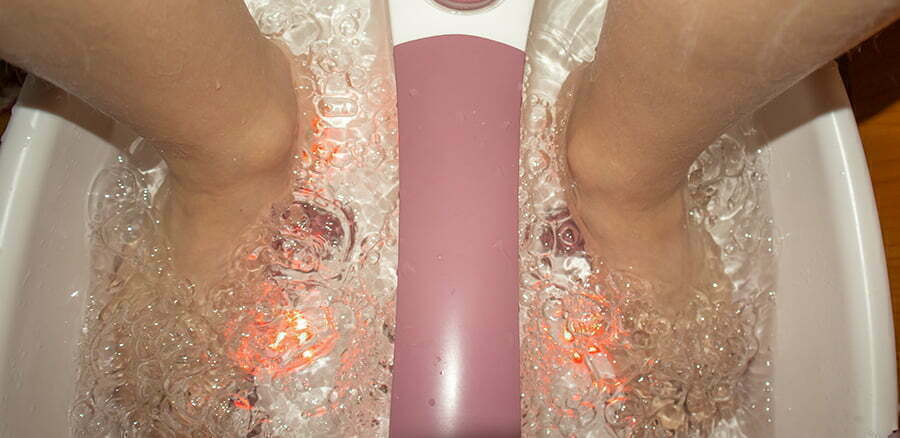 Pedicure tubs are unique tubs made for letting your feet soak and relax. They usually have a massage feature and may also have jets. Most of the time, they are made of light plastic.
They are very compact and take virtually no space, though they won't give you the same experience as a full hot tub. Pedicure tubs use less water and power, which makes them better for the environment.
Most importantly, they usually have jets that are made to massage the feet. It makes them perfect for people with foot pain or other problems with their feet.
You can get a pedicure tub for between $50 and $75.
DIY Wood Fired Cedar Hot Tub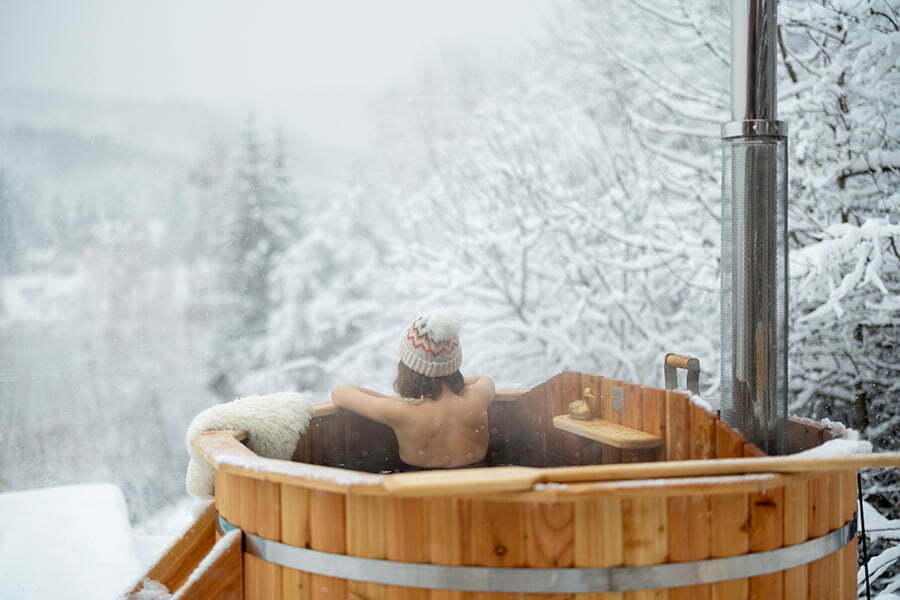 Just picture yourself relaxing in your very own private cedar hot tub. I feel the stress melting away right now.
After constructing this easy-to-follow wood-fired cedar hot tub, you can move beyond daydreaming and into natural relaxation.
As the wood naturally insulates the water, this tub maintains a comfortable temperature. It looks like something out of a mountain lodge or chateau.
And you won't have to sell an arm and a leg to get your hands on some cedar planks.
Barrel Hot Tub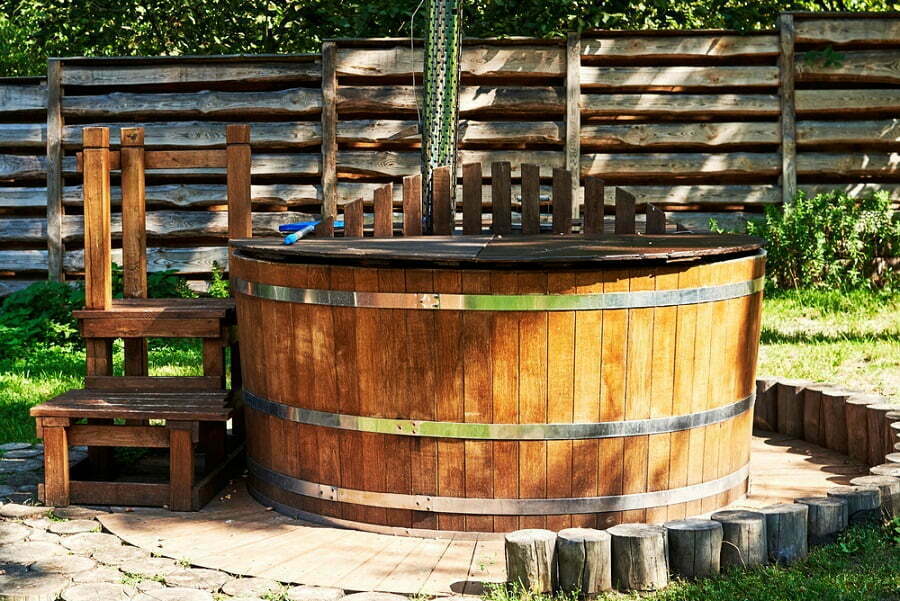 You can expect to spend about $600 on supplies to build this hot tub from scratch.
However, you won't find a hot tub that can fit ten people as comfortably as this one for under $1,000.
It is so simple to put together that you can invite all of your friends over for a relaxing soak.
Moreover, its compact size makes it easy to transport to a more tranquil location if that's where you and your guests would prefer to hang out.
Solar Heated Hot Tub
Water is heated for free by the sun's rays, thanks to solar panels. A solar hot tub is visually similar to a conventional one.
Still, it relies on solar energy instead of electricity to keep the water at a comfortable temperature.
This solar-powered hot tub costs only $350 to construct, making it an excellent option for those on a tight budget.
That's an incredible deal for any hot tub, let alone one heated by solar energy.
Not having to heat your water with electricity or firewood will save you quite a bit of money. It is a straightforward project that can complete in a single weekend.
Recycled Bathtub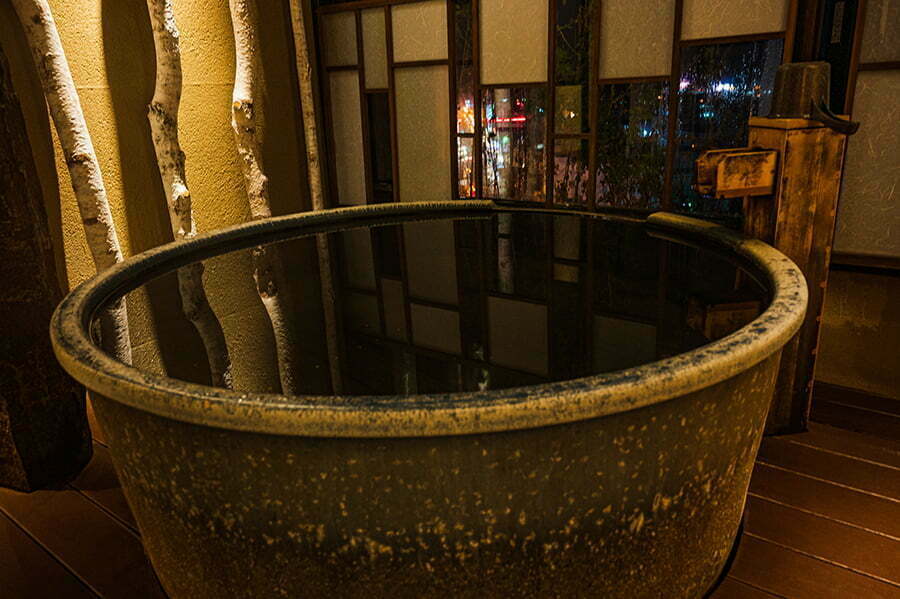 Since bathtubs are designed to hold hot water safely, you can easily convert one into a luxurious outdoor spa.
It is a great project for those trying to save money without sacrificing quality.
Suppose you don't have access to an old tub already. In that case, you can try looking for one at a local thrift store or contacting nearby home improvement companies about any unwanted tubs they may be disposing of.
You can get one for a reasonable price, and it works great as a hot tub for one or two people.
FAQ
Which is healthier, a sauna or hot tub?
One can achieve many of the same health benefits from a hot tub as one would from using a sauna. Both effectively reduce anxiety, facilitate restful sleep, calm tense muscles, and enhance cardiovascular health. A hot tub, on the other hand, provides additional benefits, such as hydrotherapy, soothing water sounds, massage jets, and relief from aches and pains.
What's the difference between hot tub and Jacuzzi?
When we talk about hot tubs, we're referring to a large tub of hot water used for relaxation and hydrotherapy instead of a small, personal jacuzzi. The name "Jacuzzi" is synonymous with high-quality hot tubs.
Do hot tubs use a lot of electricity?
Most modern hot tubs have an advertised running cost of between a dollar a day and fifty dollars a month. The heater in a hot tub can be the primary driver of energy consumption, with typical consumption ranging from 1,500 to 6,000 watts. The pump consumes an additional 1,500 watts of power.
Recap
Liked this article? Here's what you can read next: