Last updated on January 8, 2021
Are you looking for some SPA entertainment in your backyard all year round? A personal DIY hot tub is every crafter's dream. Here are the top 10 ideas.
A hot tub is a brilliant contraption in that it can entertain you all year round. You can enjoy an outdoor tub during chilly the chilly evenings in the summer. Or you can warm yourself up during winter. For must of us, though, it's all about summer backyard fun.
Now, getting a tub isn't a trivial matter. If you were to buy one, it's expensive, and someone has to install it for you. If you decide to build one yourself, you can save yourself not only money but time too. How? Follow these simple designs.
What's Inside?
Copper Coil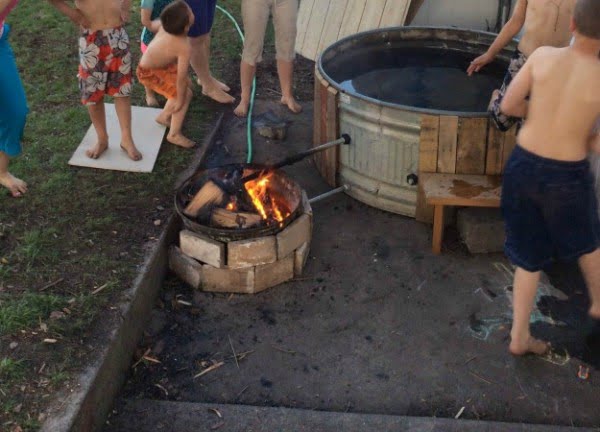 A how-to guide for a hot tub. The way it works is, cold water in the tub is sucked up in a copper pipe that is coiled through fire and is sent back into the tub. You can build this hot tub for as little as $50. Follow the link to see how to do it.
Pallet Tub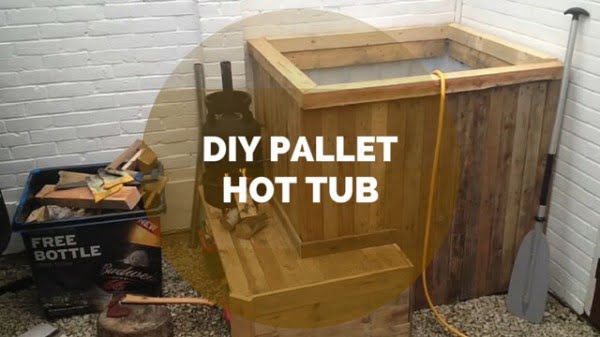 Pallet wood is good for everything, and you can build a nice hot tub from it too. The project includes a full tub with PVC tubing. Follow the link for the complete details and instructions.
Stock Tank Pool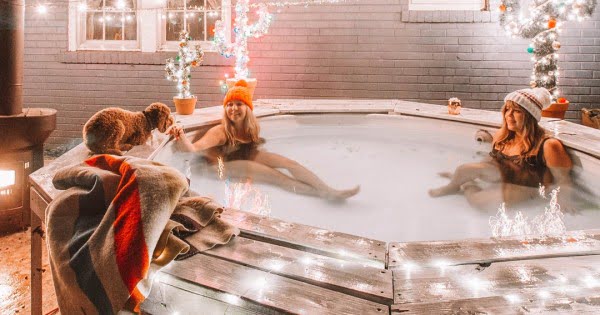 Make your hot tub and use your stock tank pool year-round. This pool is not wood-fired, and it's not gas. It's an electric heater and can even be used to heat your pool in the summer. Follow the link to get the entire plans and instructions.
"Hillbilly" Tub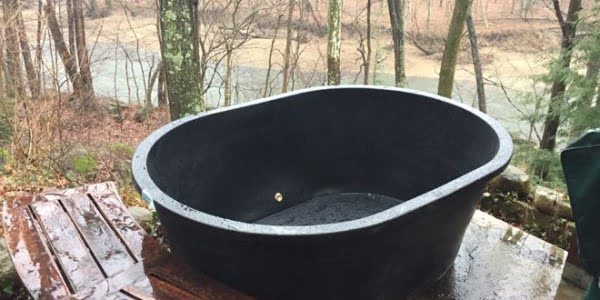 The "hillbilly" hot tub is made from a stock tank, copper piping, and a fire pit. It's the off-the-grid cheap version you can put up together in an afternoon. Read the tutorial to get the full plans.
Wood-Fired Cedar Design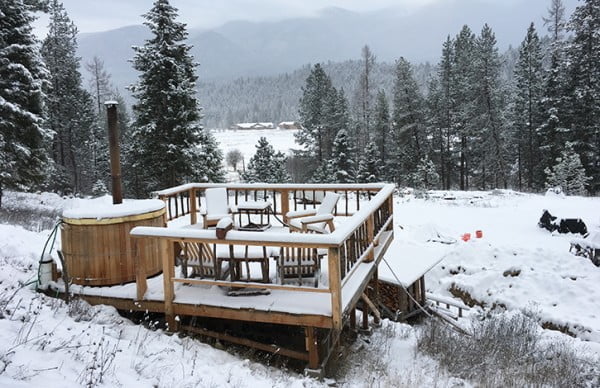 Rather than buying a pre-made wood-fired cedar hot tub, make your own. It is rather simple, and here's a video series documenting how it's done. See the article to see how it's done.
Wooden Design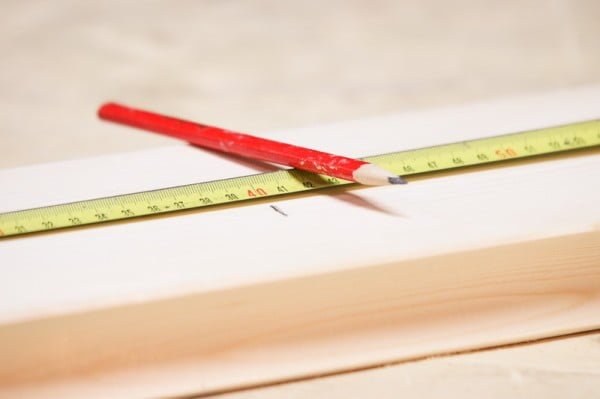 This article contains the main steps to build a wooden hot tub. Check out the tutorial for the full guidance.
​Wood and Steel Design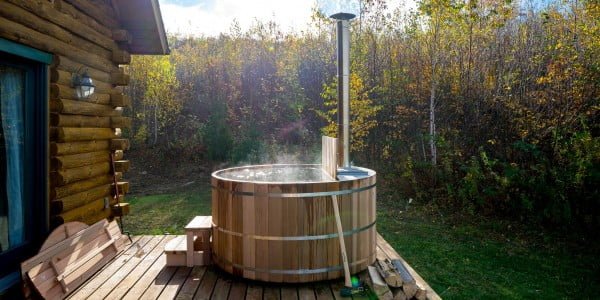 Go natural and make this wood and steel outdoor hot tub. See the link to see the full details and instructions.
Hot Tub in the Living Room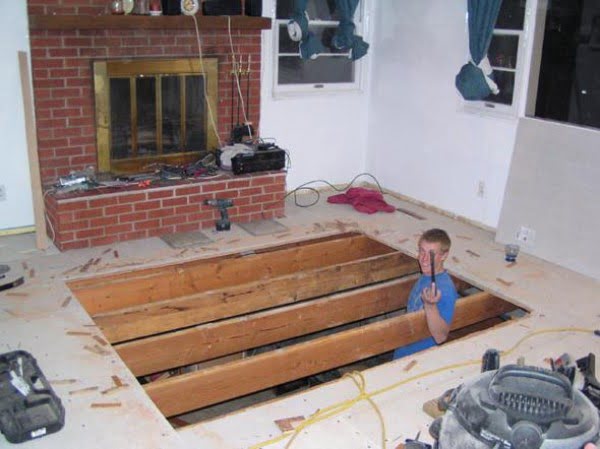 So, you're pulling up the old carpet in your living room when you accidentally damage the floor. What do you do? Well, you patch it up. Or you can install a hot tub right in your living room. Read the story to find out how it came to be.
The Survivalist's Tub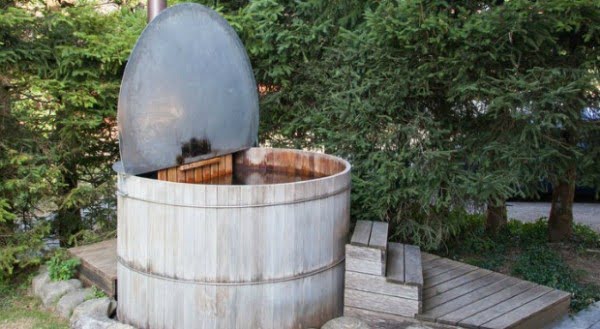 When it comes to off-grid survival, personal hygiene is a real challenge, unless you learn how to build your DIY hot tub. Follow this website to find out how it's done.
Portable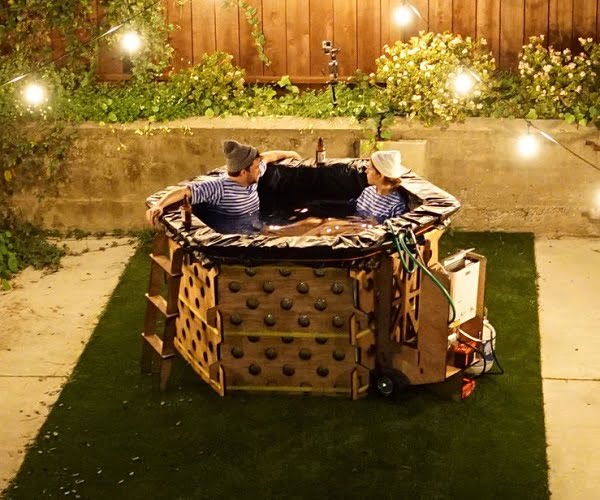 And here's a portable DIY design which you can put up in your backyard during the season and put away in the off-season. It's a brilliant design you can make yourself, and there are the full instructions included.
Liked this article? Here's what you can read next: