When you decorate a home that you own, the only limits are your budget and your creativity, but if you're just renting the place, it's a whole different story. You may get the permission of your landlord to paint the walls or change the furniture, but that's not what you may want to do since you're there only temporarily in first place.
What you need is non-committing decor that can be easily replaced and that doesn't cost much (or that you can take with you when you move). That way you don't even need the permission of your landlord. Here are 10 ideas to make your place beautiful even if you're just renting it.
Furniture Slip Covers
You may not like that old sofa but what can you do, it's just there and you probably have to live with it. But you can get beautiful slipcovers and hide the ugliness, or change its color at the very least.
Hang Light Wall Art
Hanging art on the walls doesn't necessarily mean drilling holes. If you hang art pieces that are light enough, you can simply use double sided tape.
Switch Colors with Canvas
You can't paint or wallpaper the walls but you still want to change the color. To partially solve the problem and make an accent at the very least, hang a big canvas on the wall and paint it in a color you want. If you can't drill holes for the canvas, simply hang a big sheet of wallpaper with double sided tape.
Get a New Rug
A new rug is one of the most impactful decor pieces and it's very easy to add or replace and take with you when you move out. Try a new, perhaps fancy, pattern to bring a room together in a different way.
Use a Floor Mirror
A full-size floor mirror simply placed against a wall has a very dramatic effect, especially in a smaller room like a bedroom. You don't need to drill holes to hang it and you can of course take it with you when you move.
Hide the Ugly with Curtains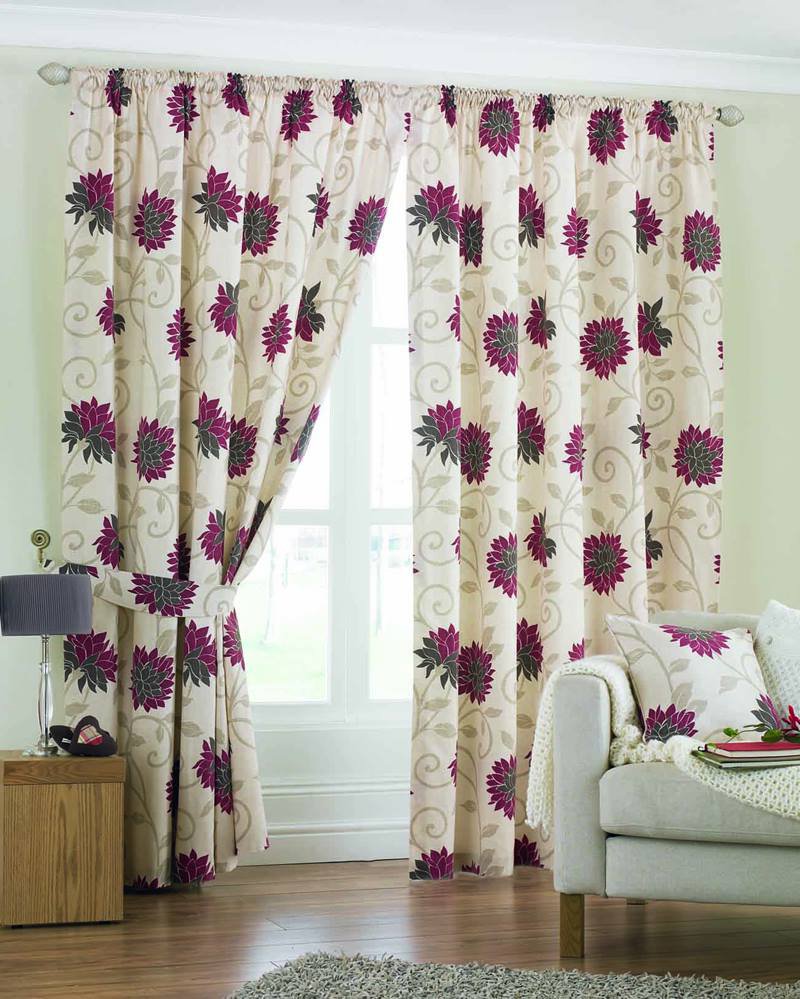 Your room windows have ugly blinds? No worries, just hang beautiful curtains over them. Curtains are one of the things you can probably replace in a renter and they can have the biggest impact to the interior design. Hang them high and wide, if you can't drill holes, use command hooks to hang the curtain rod.
Instant Decor with Accent Pillows
The easiest and fastest thing you can do to improve your home decor is to add throw pillows around on your couches, chairs and beds, or even the window sills and the floor. There's no limit to the designs and looks you can achieve with throw pillows and it's the simplest thing to just buy them and place them around.
Washi Tape Wall Art
Create wall art with washi tape in place of using vinyl decals. It's a fun and creative way to add little accents and create something unique. You can hide any little holes or cracks at the same time too.
Create Lounge Style with Blankets
Covering entire furniture with big blankets of faux fur or eclectic patterns will turn your living room into a lounge room. It's a great way to cozy up the place while making a bold statement at the same time.
Add Lamps for Better Lighting and Decor
You can't replace the chandelier or lighting fixtures but you can add free standing lamps and shades. They will not only improve the look of the interior design but improve the lighting too.
Pin this article now – read later: