Last updated on March 2, 2021
Use these four easy ideas to make your small bedroom look as cozy as possible. Read on!
Smaller spaces are a creative challenge, but they're a fun way to get inventive and think out of the box when it comes to design.
If you have small bedroom ideas but you're not sure where to get started, starting with a plan can help quicken the process significantly.
Not sure where to get started? From finding the best mattress size for your floor plan, to figuring out how storage solutions can transform the look of your space, here are a couple of great ideas to help you get started:
What's Inside?
Minimize Clutter by Decorating Vertically
When you have a smaller space, the most important way to keep your bedroom looking clear is to minimize the amount of clutter you have. If you're working with a smaller space in terms of square footage, one of the easiest ways you're going to accomplish getting all your belongings in without compromising on the feel of your bedroom is by trying to avoid using too much floor space.
If you do want to introduce decorative elements to your space, make sure to hang them or frame them along the walls of your bedroom. This will prevent you from making the mistake of overcrowding your space.
Bring in More Light to Open Your Space Up

One way to keep your space feeling nice and open is by ensuring you're using as much light as you can in your space. If your bedroom has a limited amount of natural light sources, then you can integrate more lighting by adding artificial sources to your space instead.
Ambient lighting can make a significant difference to the quality and quantity of your rest. The type of lighting in your space can also make a significant difference to how your room feels – for instance, using warm light is going to soften your bedroom, and keep things looking nice and cozy.
Brighter lights can bring attention to the corners of your space, making its size more apparent and difficult to access.
Choose the Best Mattress Size for Your Space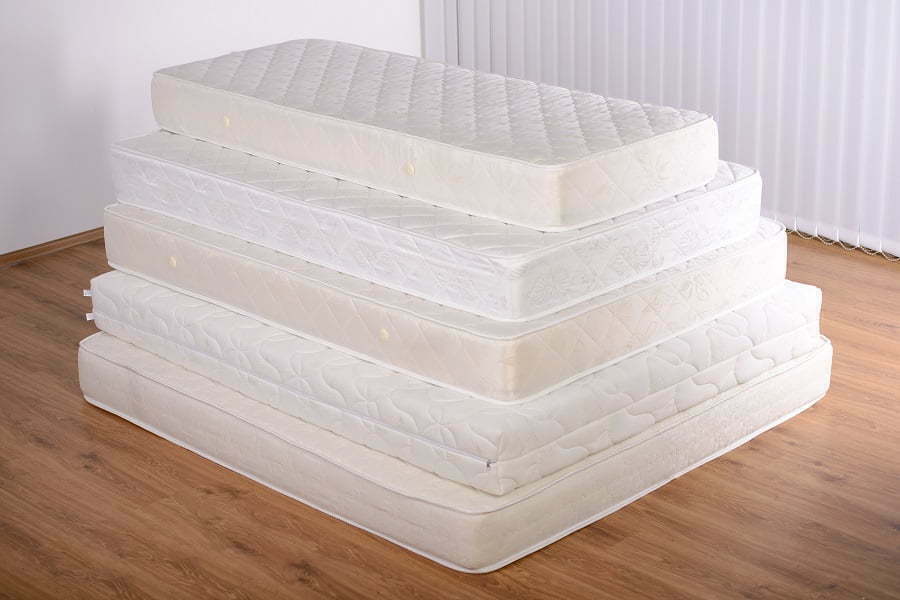 Ensuring you have the best mattress size for your space is crucial as you try and decorate your bedroom properly. Small bedrooms should be just as comfortable as any other, and one way to do this is by keeping your bed high quality.
The best mattresses are going to strike a good balance between being comfortable as well as inviting for your space. Thinking about the troubles you come up against most often when you're sleeping and working backwards from there is a great way to assess whether something is the best mattress for you.
Ultimately, most of the best mattress companies out there tend to have a trial period that lets you test out if it is the right choice for you.
Invest in Storage Solutions
Small bedrooms require smart storage solutions. When you're decorating small bedrooms, being able to utilize as little space for as much as possible is key to achieving a neat, organized-looking bedroom.
This can range from anything as basic as an elevated bed frame that allows you to keep spare storage under your bed, to more conventional forms of storage such as additional shelving in cupboards, and so on.
Small bedrooms might seem tough to work around, but these tips are going to help put a plan in place that makes decorating a whole lot easier. Once you've chosen a decor style, picked out a comfy sleep setting, and found ways to minimize your clutter, you'll find yourself left with a space that is as cozy and luxurious as any bedroom you could want.
Liked this article? Here's what you can read next: