Last updated on May 8, 2022
Finding the best mattress can be difficult. You'll be able to find thousands of mattresses in various physical and online stores, which is why choosing one can be a struggle. This is especially true if you never experienced buying a mattress in the past.
How do you know what works for you? What factors should you consider when buying a mattress? Should you consider your sleeping position when finding one or should you base your decision on the price of the mattress? Since everyone has their own preferences when it comes to the type of mattress they like, there's no definitive guide to finding the best mattress to help you sleep. However, there are some tips you can follow to help narrow down your search, saving you time and effort when you're looking to find the best futon mattress, for instance.
Read on to discover what's important when buying a mattress, to make sure you make the choice that will have you snoozing comfortably and feeling well-rested day-in, day-out.
How Firm Should Your Mattress Be?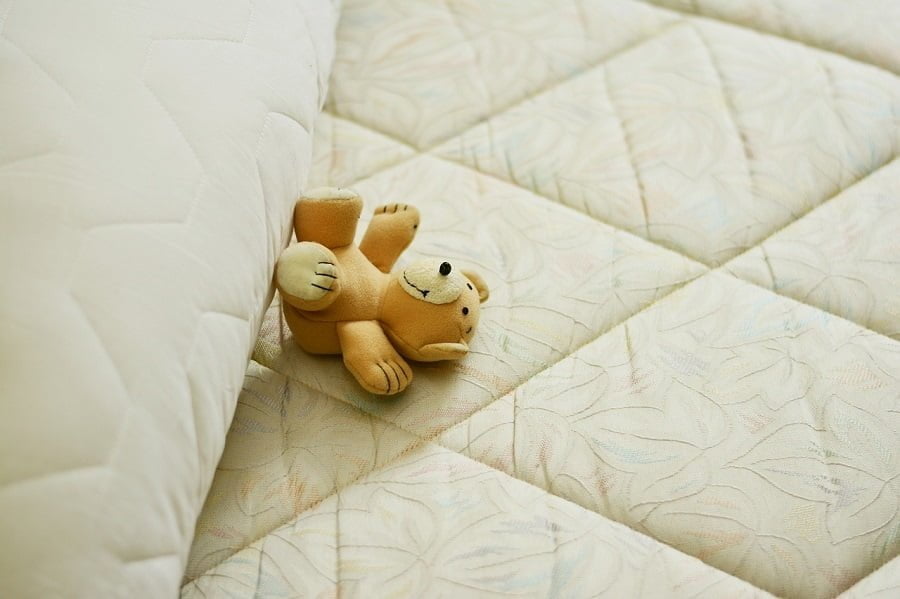 Mattresses don't just fall into two categories; firm and soft, but actually are rated on a spectrum between the two. To help you decide which part of the spectrum you should veer towards, it's important to understand the pros and cons of both firm and soft varieties.
A Soft Mattress
A soft mattress has a lot of giving and so is great if you like sleeping on your side, as it contours easily to the curves of your body and provides a cushion. If you have back pain or pre-existing problems, a softer mattress might be best for you, though it's important to check with a specialist as there are different kinds of back pain.
For some people, a soft mattress might actually be detrimental to their back health, as it provides less support than a firm surface. If you share a bed, you may find soft mattress upsets the balance of both of you, as the heavier person can sink towards the center.
A Firm Mattress
When sleeping on a firm surface, the bones absorb most of the pressure, alleviating stress on the muscles and improving circulation. A firm mattress keeps the spine aligned so is suitable for those that sleep on their back, which could allow for greater oxygen intake while you're asleep.
If you're making the switch from a soft to a firm mattress, it might feel a little uncomfortable at first – though most people get used to this. For specific back problems, such as arthritis, your doctor may advise against a firm surface. Again, get professional advice before making your final decision.
What Type of Mattress Do I Need?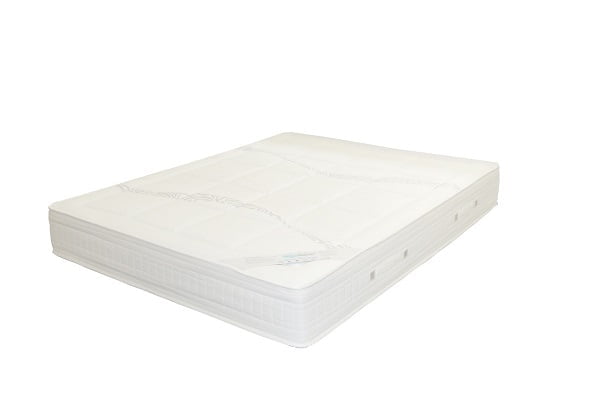 Mattress shopping can feel like a minefield. From memory foam to pocket spring to coils; how can you decide which one is best for you? We've rounded up some of the most popular types to help clear this up for you. Here's what makes the most comfortable mattress:
Coil mattresses:

Coil mattresses are divided into two types; continuous (a single piece of wire that's arranged into loops) and open coil (which

consists of single springs). This type is ideal for a spare room or short-term living arrangement as they're often cheaper and lighter than other options but can wear out quickly and if the springs move, this can cause discomfort to the sleeper.
Memory foam mattresses: Popular amongst people who

value comfort and spine health, memory foam mattresses are topped with a viscoelastic material. This material contours to the shape of your body and absorbs your weight, to minimize any impact on the joints.

Pocket spring mattresses:

A pocket spring variety can have as many as 3000 springs sewn into fabric pockets, allowing for good body distribution and spine support. Available in a wide variety of firmness levels, this mattress is the most popular amongst Australians of all ages.

Futon mattress: It is a Japanese-style mattress that's often thin enough to be folded and put away. It can also be folded into a small floor couch.
Mattresses now come in different types, which is why you should exert effort to know how these
types differ from another. Also, it's important to know the pros and cons of each. This
information will make it easy for you to choose the best mattress, and ensure that you'll end up
with a mattress that suits your needs and budget.
What is Your Sleeping Position?
When choosing the best mattress for you, always consider your sleeping position. The mattress
you'll choose should allow you to sleep well at night and you should wake up with renewed
energy, regardless of your sleeping position–side, back, or stomach.
Listed below are some tips to help you choose the best mattress based on your sleeping position:
Back sleeper: If you often sleep with your back, choose a mattress that has a 5-7 firmness level. A mattress that's medium-firm will provide enough pressure on your back and will also relieve pressure while you sleep.
Side sleeper: People who love to sleep on their sides should look for a mattress with a firmness level of 3-6. Doing so will help avoid discomfort on their shoulders and hip joints. A medium soft mattress can equally distribute pressure while you're sleeping, allowing you to wake up without any pain and discomfort on your hip joints.
Stomach sleeper: A mattress that falls between the 5-7 range in the firmness level is the perfect choice for stomach sleepers as this provides equal distribution of weight across your entire body.
Recap
Liked this article? Here's what you can read next: