Last updated on January 18, 2023
Use one of more of these eight storage solutions to make the most of your space. Read on!
When it comes to making the most of your living space, storage solutions are key.
Whether you live in a small apartment or a large house, efficient storage can help create an organized and clutter-free environment. But with so many different options available, it can be difficult to figure out which is the best choice for your needs.
To help you make sense of all the possibilities, here are eight great storage solutions that will maximize your space and keep everything neat.
From modular units to wall-mounted shelves, these clever ideas will have you feeling like a professional organizer in no time!
External Storage Solutions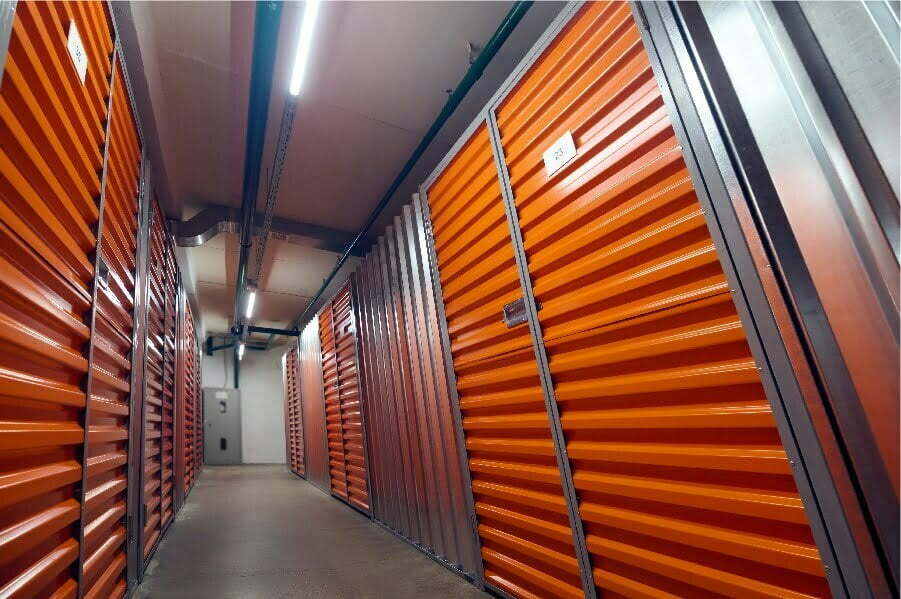 If you need extra storage but don't have a room inside your home, consider using external solutions such as a shed or garage.
This can be especially helpful if you live in a small apartment and need somewhere to store seasonal items like camping gear or holiday decorations.
You can also research the self storage available in Hull that offers secure and temperature-controlled solutions for protecting sensitive items. Some options may even include a convenient delivery service!
Modular Units
Modular units offer an inexpensive and versatile way to add extra storage. These units typically consist of shelves, drawers, and other components that can be moved around or reconfigured depending on your needs.
Plus, they come in a variety of sizes and styles so you can find one that fits both your space and budget. These can be especially helpful for small bedrooms or living rooms where you need to make efficient use of the available space.
And since they are portable, they can also be transferred to another room if you ever need to rearrange your furniture.
Wall-Mounted Shelves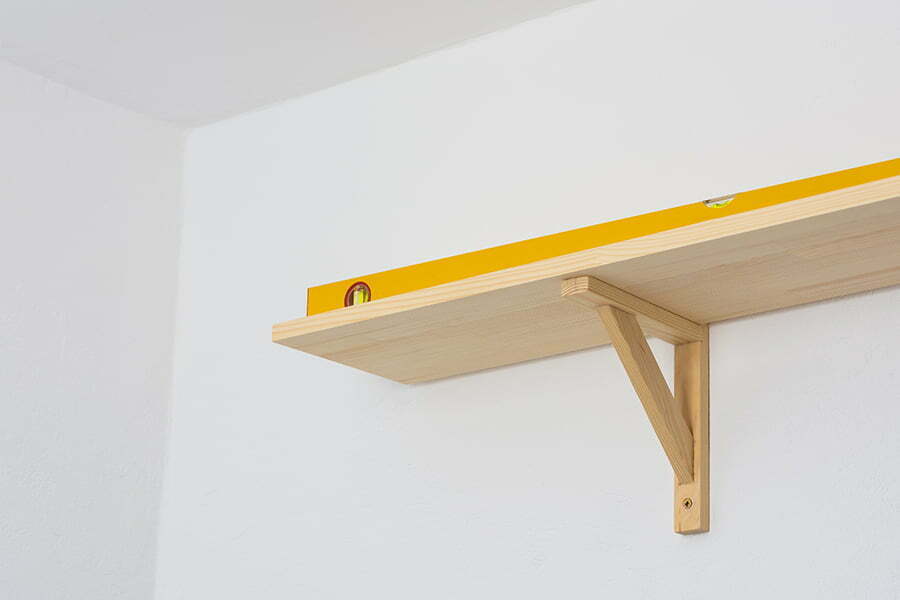 For a more permanent storage solution, wall-mounted shelves and cabinets offer plenty of space for books, DVDs, video games, and other items that may have been taking up valuable floor space.
They come in different sizes and colors so you can find one that works with both the style of your home and the layout of the room. Plus, many models feature adjustable heights so you can customize them as needed.
For added convenience, some even have built-in hooks or baskets for smaller items. Just make sure to properly secure the shelves before filling them with your heavier items.
Depending on your needs, you might also want to consider wall-mounted cabinets that offer added protection from dust and moisture. These can be a great choice for storing more delicate items such as collectibles or photographs.
With the right organization system in place, wall-mounted storage solutions will help you keep clutter out of sight while maximizing available space in your home.
Stackable Storage Bins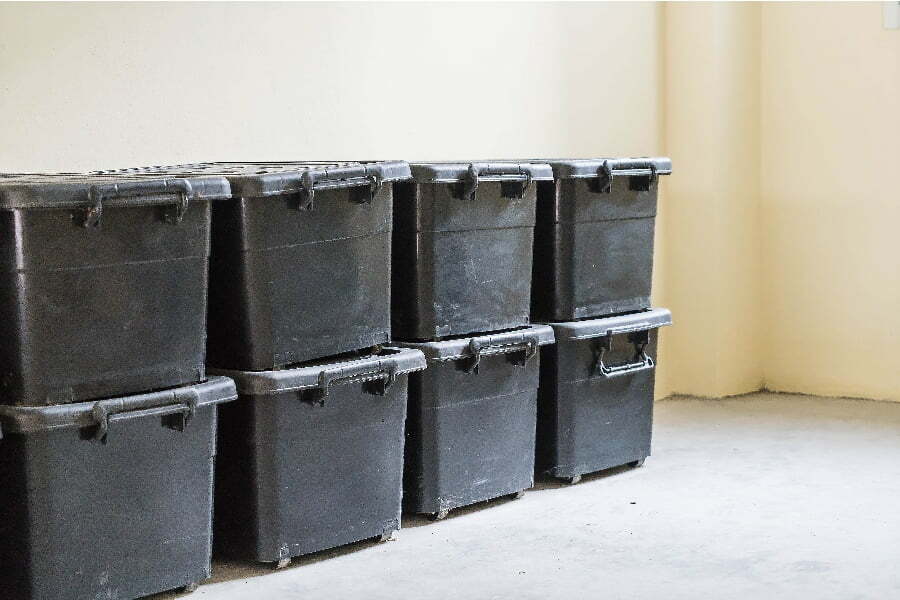 Stackable storage bins are an ideal way to store frequently used items like toys, crafting supplies, or everyday essentials like towels and linens that tend to pile up quickly.
They come in a variety of sizes and shapes, so you can find one that fits your needs. And since they are stackable, they take up minimal floor space while providing plenty of convenient storage for small items.
You can also customize them with labels or baskets to make it easier to find what you need when you need it.
Over-the-door Storage
Over-the-door storage is an ideal solution for bedrooms or bathrooms where space is limited but extra organization is needed.
These come in all different styles and sizes, from shoe racks to shelves and hanging organizers – perfect for storing everything from towels to jewelry boxes! Plus, installation is easy because most units feature hooks that simply fit over the top of the door.
Hidden Storage Solutions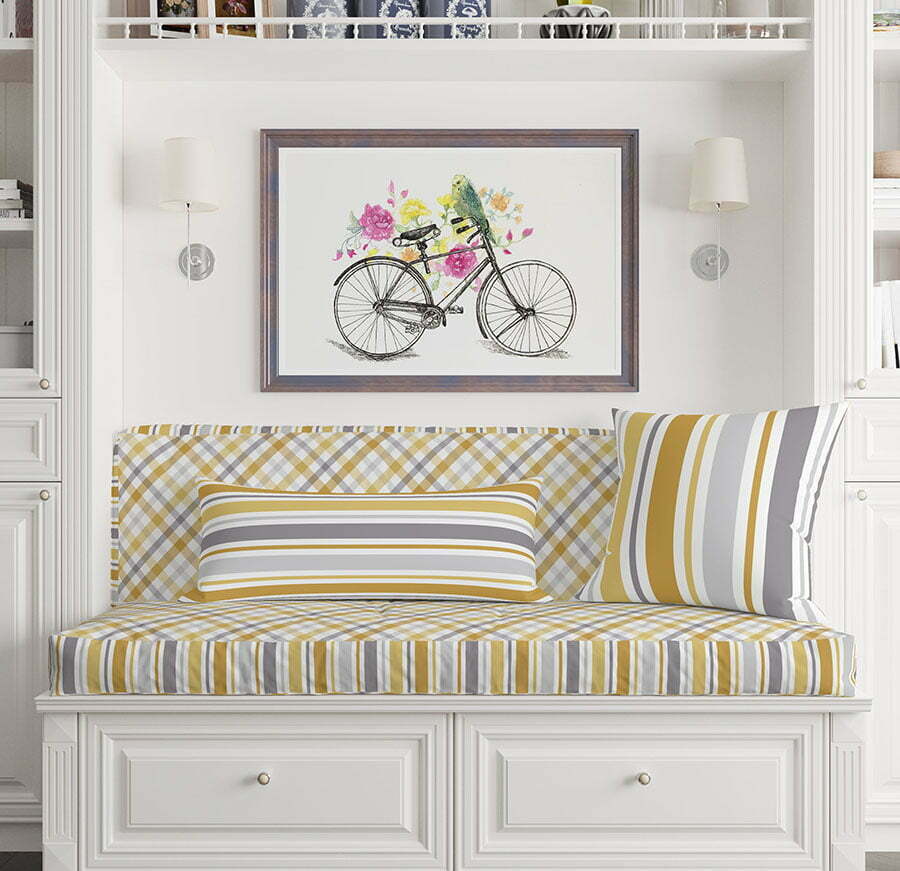 If you're looking for a sophisticated way to store your items, hidden storage solutions can be a great option. These usually involve furniture pieces with built-in compartments or drawers that are designed to blend in with the rest of the decor.
This is ideal for living rooms and home offices where you may need access to items but want to keep them out of sight.
Look for coffee tables, end tables, and entertainment centers with storage capabilities that lend an air of sophistication while still providing plenty of room to store your belongings.
Underbed Storage
Underbed storage is a great way to make use of the often-unused space beneath your bed. It's perfect for storing seasonal clothes, extra linens, blankets, or shoes that you don't have room for in your closet.
Look for plastic containers with lids that are easy to slide out – no lifting heavy boxes or rummaging through piles of stuff! Plus, many come with wheels so you can easily move them from one room to another when needed.
Make sure to measure the space under your bed before purchasing an under-bed storage solution so you can be sure it will fit properly.
Vacuum Bags
For seasonal clothing or items that you don't use frequently but want to keep around, vacuum bags are an ideal storage solution.
These airtight seals compress bulky items and make them much easier to store in closets or under beds. Plus, they protect your items from dust and moisture which can damage fabrics over time.
Be sure to read the instructions carefully when using these bags so you can be sure to avoid any potential damage when opening them up again.
This solution is helpful no matter which of the previous seven you choose since it can help you make the most of your storage space.
No matter what type of organizational solution you're looking for, there are plenty of options available to help keep your home neat.
From shelves and cabinets to wall-mounted units and vacuum bags, the possibilities are endless! With a little planning and effort, you can create an efficient system that will make your life easier in the long run.
Plus, having everything organized will save time when you need something quickly – making your home feel more like a haven than a source of stress.
So take some time to invest in proper storage solutions today and let the true beauty of your home shine through.
Recap
Liked this article? Here's what you can read next: