Last updated on November 29, 2021
Follow this quick guide to creatively storing towels in your bathroom. Discover ways to repurpose simple household bathroom vanity items. 
Towel storage rarely comes up when you're designing the bathroom of your dreams. However, rather than being thrown carelessly over your shower rod, there are creative ways to make your cosy bath towels look wonderful while tucked away in your bathroom.
Here are space-saving towel hacks for your bathroom:
Vertical storage space ladders
Use Towel rings
Install Cabinets
Use Baskets
Install Adhesive hooks
Improvised household items
Continue reading to discover how these ideas are guaranteed to transform the outlook of your bathroom and help you better care for and store your towels. 
Vertical Storage Space Ladders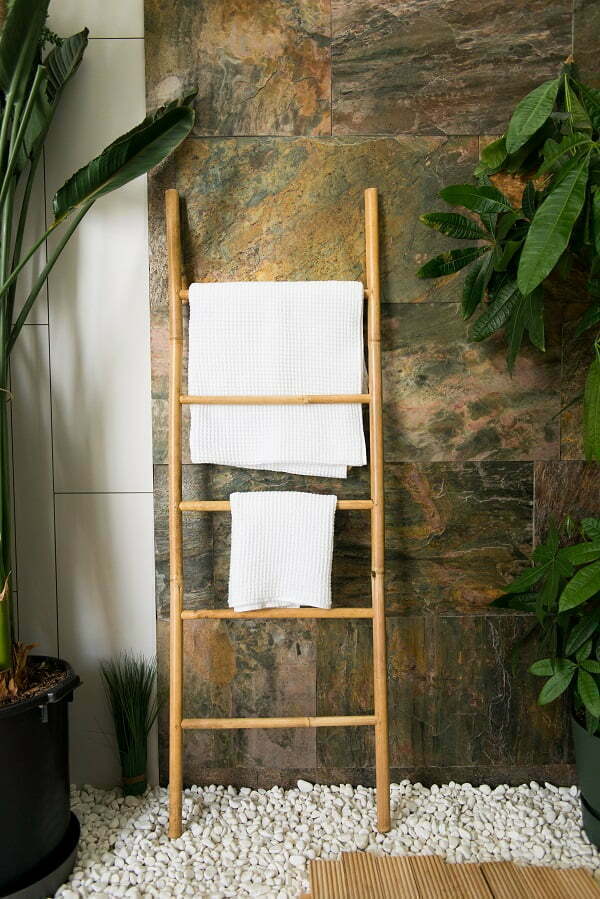 When it comes to storage in limited spaces, ladder racks can be a lifesaver. They're ideal for slipping into tiny places and optimizing vertical space because of their compact frame.
Ladders are small, portable bathroom vanity ideas that provide you with many storage options in their various tiers. For example, you can display houseplants on top of neatly folded towels and a wash basket at the bottom.
Use Towel Rings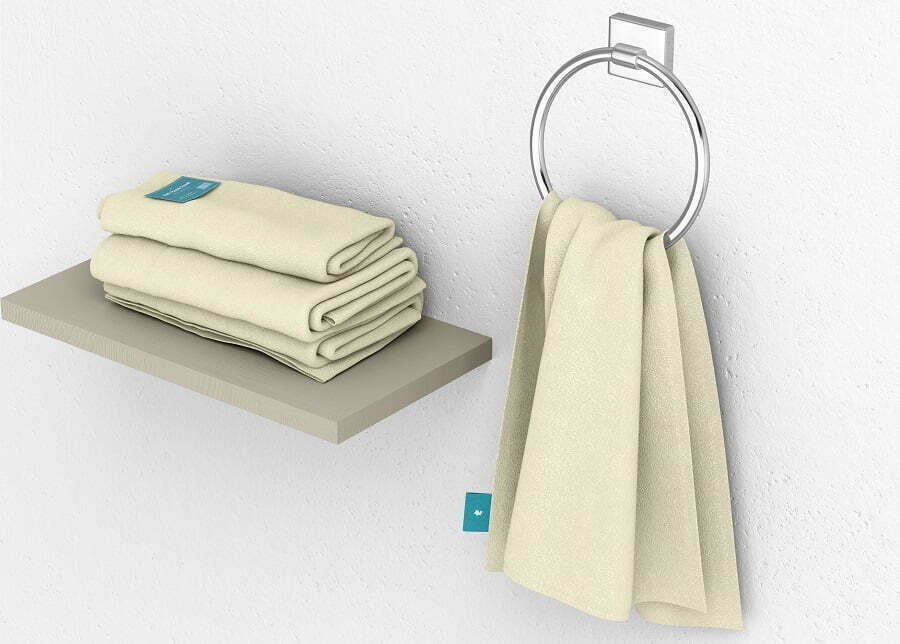 Towel rings are beneficial for keeping hand and face towels since their circular form allows you to stretch the towel out to dry between usage. The most significant advantage of towel rings is that they can be mounted on various places like countertops, walls, or doors. This makes them efficient for space management. 
Install Cabinets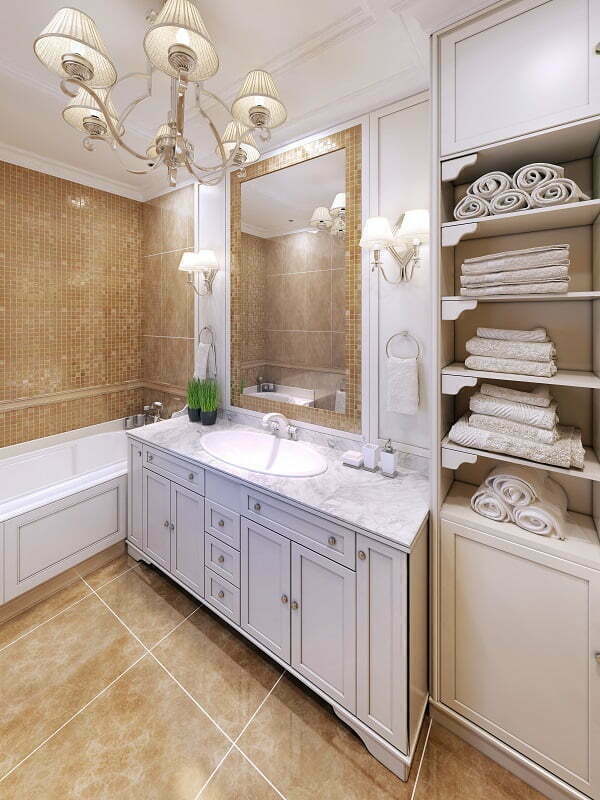 Another option for storing towels is a simple bathroom cabinet. This towel storage solution can stand alone in the corner or be built under a sink and still offer a sophisticated touch to the bathroom.
The top of the shelf can be decorated with flowers or any other design, while the below racks neatly store all towels. When appropriately folded, you can keep a ton of towels in cabinet racks. Here's a guide to decoratively fold towels to make them more accessible and convenient to use.
The biggest challenge with storing towels in cabinets is keeping them dry and fresh, wet towels will need to be correctly aired, and cabinets don't allow for that because of their doors.
Use Baskets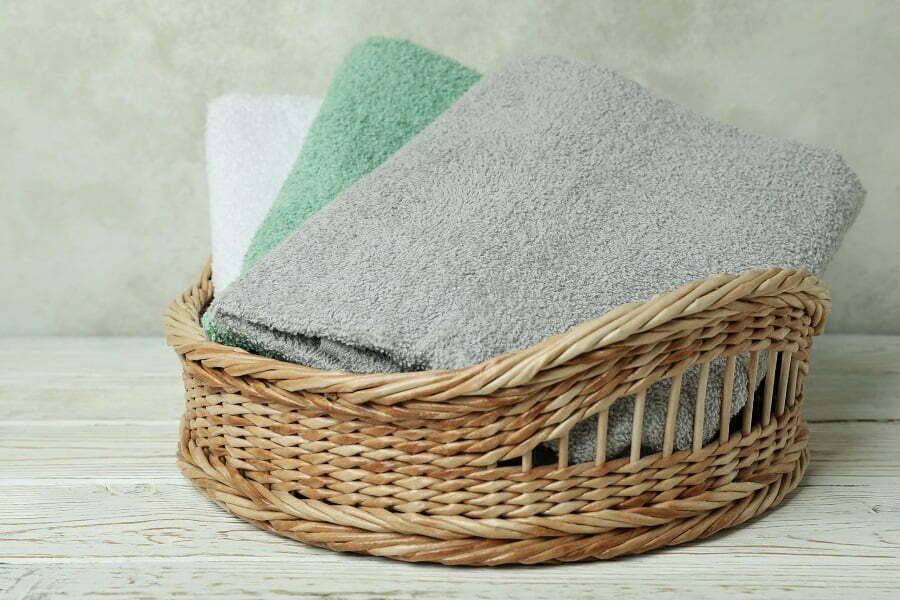 If the vanity countertop is overloaded and there isn't enough space for a shelf unit, you can compactly store towels in a basket. When it comes to extra storage for bathroom towels, a wicker basket from thrift stores can be a lifesaver. Get a large enough basket and put it on a shelf. It won't take up much room but will hold several of the towels used regularly.
Adhesive Wall Hooks
Classic towel bars and other towel decor ideas pale in comparison to adhesive wall hooks. They take up a lot less room, are simple to install on almost any wall, and add a minimalist character to your bathroom. Adhesive hooks represent the most space-efficient ways to store towels in the bathroom. You can always count on them as the bathroom has plenty of smooth surfaces for you to install the hooks. 
Improvised Household Items
There are a host of household things you can repurpose into storage units in the bathroom. Bowls, wine racks, shelves, and coat hooks are brilliant items you can move into your bathroom to hold and display your linens creatively.
The Takeaway
Storing towels properly is essential in keeping your bathroom clutter-free and smelling nice. The above-listed suggestions can assist you in creating a paradise in your bathroom, whether it's a vast retreat or a small place.
Recap
Liked this article? Here's what you can read next: