Last updated on March 17, 2021
Making your living room look more spacious and bigger is a lot easier than you think. You don't need to renovate — a few decor tricks are all it takes. Here are five.
Living in a small space can be charming yet challenging at the same time. When done well, what looks like a small living space can feel like a comfortable, inviting living room. And this is definitely what you want to achieve as a homeowner. The only problem is, cramming all your possessions into your living room can leave you with a space that feels cluttered, cramped, and anything but restful.
So, how do you achieve the former? Well, you don't have to bust out one of the walls to add more space. All it takes is some conscious effort from you. And there are a few things you can do to trick the eye into perceiving your living room has more space. Here are five ideas to try out:
What's Inside?
Cut the Clutter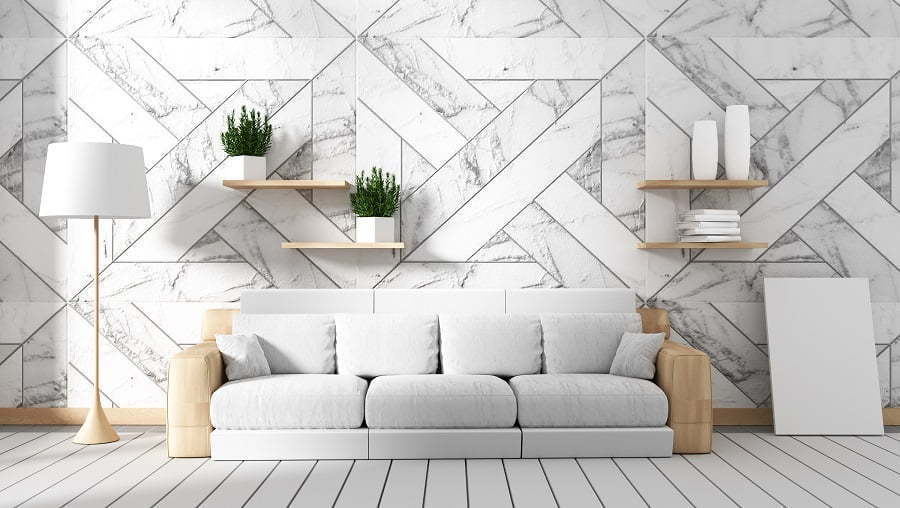 Imagine walking into a living room with stuff strewn about everywhere. You have to stumble over items, squeeze past the chairs, and watch your every step so you don't knock things on the way. The room feels crowded, busy, messy, and cramped. It can even throw off the feng shui of your living room. This is not what you want.
The first thing you need to do to make any space look more spacious is to organize and tidy the room. Declutter entryways to improve the room's traffic flow. Instead of multiple pictures on the walls use one large painting instead. Neatly arrange everything in the room including furniture. Consider taking out large rugs and keeping the floor as clear as possible as this will create the illusion of larger living space.
Create a Sense of Openness Using Mirrors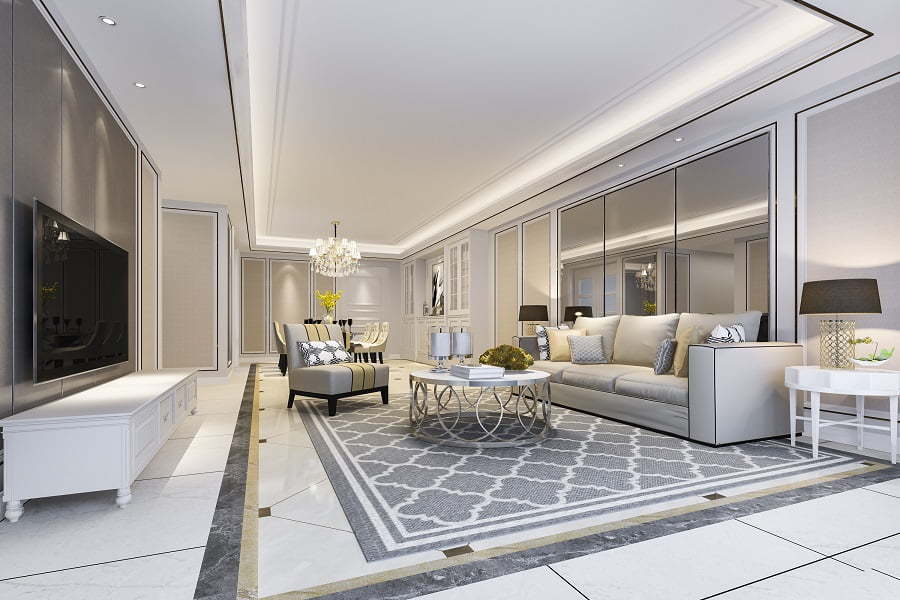 You already know that mirrors reflect both artificial and natural light. Why not use this to your advantage? Identify a focal point and position your mirrors in a manner that allows them to give the illusion of depth. You can use small-to-average size decorative mirrors to adorn your walls. Or just hang a huge mirror on the wall across from a window.
Here's the concept: the mirror (s) will reflect the natural light coming in through your window, thereby creating the illusion of space and depth. Use a mirror with a unique frame to creatively decorate your space.Another great way to give your living room a more open feel is by using mirrored paneling on your closet fronts, tabletops, and cabinets.
Open Up Space with Lighting
There's no better way to open up the interior of your living room than allowing natural light inside. A dark room can make space feel smaller—and a bit depressing, too. You'd rather choose subtle curtain panels or blinds that allow for a clear outside view than heavy window treatments that obscure the view. Install large windows and always pull your window coverings back completely to let in light. If possible, replace heavy doors in the room with light, airy curtains. Do you really need all of those doors? 
Use Light Colors on Your Walls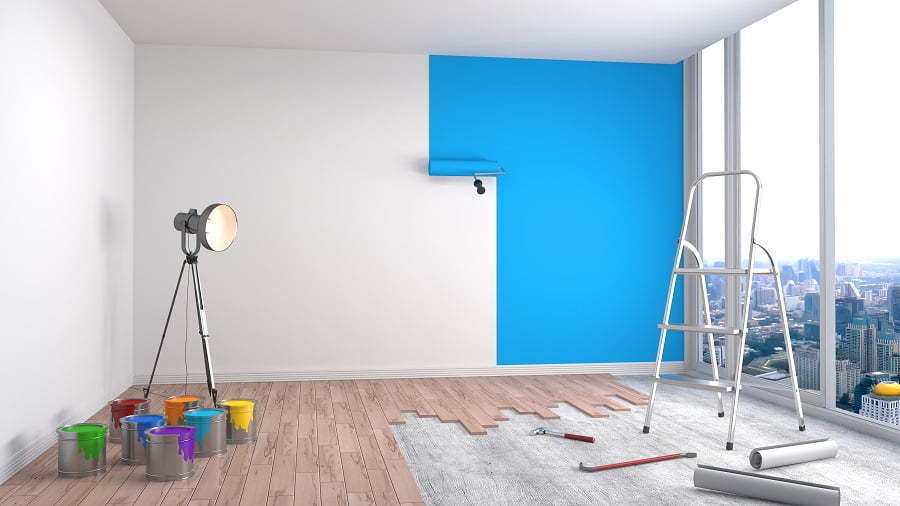 What color patterns and shades are on your walls? You want to avoid overwhelming colors and too many shades. If your walls have dark colors, chances are you feel confined in a small space. The room can feel depressing as well. The color of a room affects your mood. Now, it's time to brighten up your room so it can feel more comfortable, inviting, and spacious.
Replace dark colors with soft tones of off-white, grey, blue, and green. It's important that the wall moldings and trim are painted using lighter colors than the walls. This will create an illusion of depth and make the walls appear farther back. In the end, your living room will feel more spacious.
Maximize your Furniture Arrangement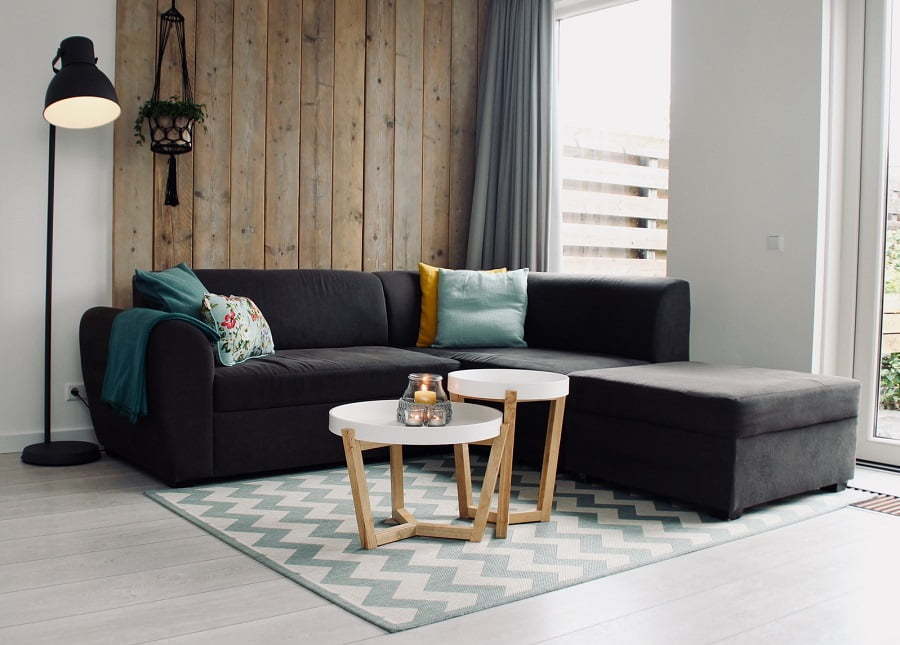 It's not uncommon for furniture to take up a lot of space in a room. As such, you need to make sure your furniture placement is balanced and streamlined. As mentioned, creating a sense of openness in your living room is what will make it feel more spacious.
It's always best to position huge furniture pieces against the walls and leave plenty of space between them. Move your furniture away from the walkways and scale it to fit your room size. The idea is to streamline your furniture so that light can flow and filter around, over, and under it, creating a greater sense of openness. This makes your living room feel cozy and more spacious.
Consider using multi-functional and armless furniture that can help you maximize the open space. Options to consider include slipper-style chairs and sofas, folding tables, a sofa bed with storage underneath, and expandable tables. You can use chairs with exposed legs and open arms as well.
Liked this article? Here's what you can read next: