Last updated on January 5, 2023
Here are 5 living room lighting ideas that you cannot afford to miss if you want to spruce up your living room decor. Read on!
The living room is a part of the house where the family meets. It is where the most precious things are exhibited – art, photos, valuable objects, and sometimes even a case displaying silverware. The living room is a place where you relax after a day's work, read or catch up on your favorite sitcoms. Due to its highly versatile nature, the living room light fixtures need to be varied and multi-functional.
A well-lit living room should preferably have layered lighting that illuminates all four corners creating balance in the atmosphere. If needed the best living room lighting ideas should have a perfect combination of accent, task lighting, wall sconces, table lamps, floor lamps, and ambient lighting to help brighten up space.
Keep in mind that while pot light and track lights are practical and can provide a lot of overhead light for the living room, they are sometimes not the best choice of living room lighting fixtures, to bring in a beautiful appearance.
Decorative lights for a living room are not the only choice for you to opt for. Hanging bright artwork, focusing on painting the ceiling with a lighter tone, or even installing a glossy ceiling can help improve the brightness in the living room. Hanging mirrors opposite the windows are another impressive and alluring trick.
Here are some bright living room ideas which can transform your dull and darkroom into something magical. Take a look:
Make the Crystal Chandelier a Center of Attraction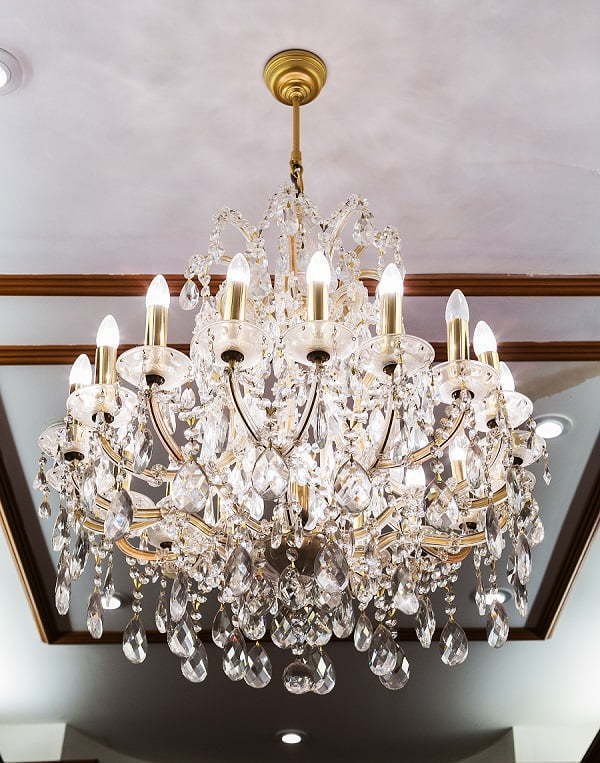 A crystal chandelier would prep up your mood instantly, whether it's a traditional interior design or contemporary. The crystals of the chandelier will reflect the light all over the living room. And, even if you don't have any lit light, the crystal chandelier will reflect the sunlight during the day. This living room ceiling light will have a better purpose if the room has oversized windows.
There are a few well-known types of crystal chandeliers you can choose from for your living room ceiling. The tripod crystal chandelier has a chain to hold the statement piece. The crystal candlestick traditional chandelier usually comes with scrolled arms and authentic glass crystals which add a vintage vibe. The Victorian-inspired tiered-light crystal chandelier is best for chic compact spaces and the statement Emperial crystal chandelier is dainty and feminine, helping to light up your living room in an opulent manner.
Statement Wall Lighting Fixtures Can Light Up Your Living Room in Multiple Ways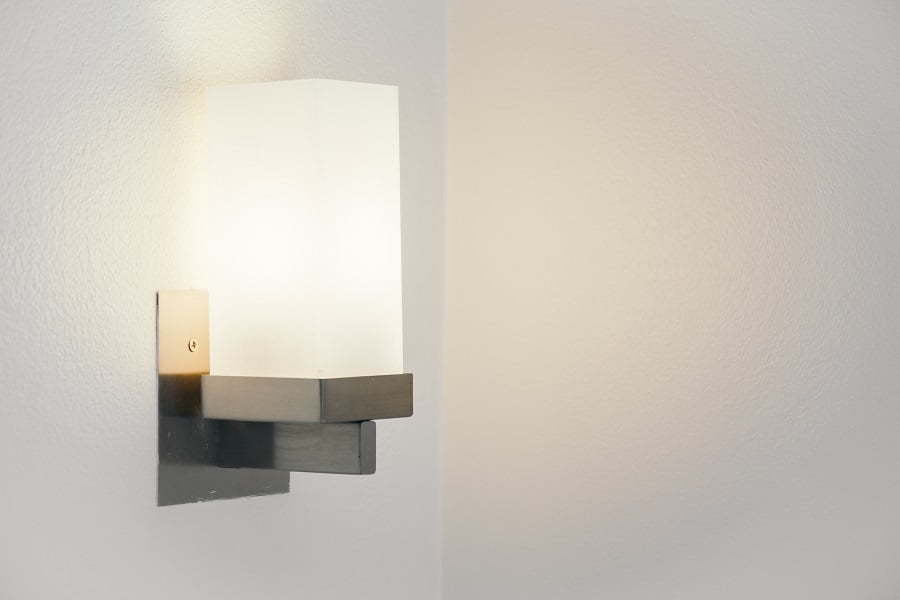 The right lighting in the living room plays an important role in setting up the mood. The best way to provide ambient lighting is to wash the walls with light, and that can be accomplished with valance, recessed, or track lighting that is directed toward the walls. 
A wall light installed just above the sectional in the living room can do wonders and apart from it being a simple light, this will also appeal as an art of illusion to the living area.
Some of the wall lights you can add to the living room are uplights: which provide light up the wall, downlights: which are used to illuminate the ground below, swing arm light: which are adjusted to bring light to you at your convenience, and picture wall lights: which are used to draw attention to artwork as well as the room.
Deck Your Room with Lamp Shades and Arcs
The right floor light for the living room will add radiance to the entire room, along with creating the picture-perfect decoration for your space.
If you have placed a table next to the sectional in your living room, a lamp with a pleated shade added to the table will feel welcoming. In the case of small living rooms, you might not get enough space to install lighting fixtures like a floor lamp, therefore, arc lamps are your wisest choice. Arc lamps are visually appealing and are perfect for a small living room.
Consider substituting darker lamp shades for lighter ones so that it can bring in more brightness to the room. Glass and gold or silver detailed lamp shades also add to the room's light and glamor.
Bring in Those Colorful and Decorative Lights for Your Living Room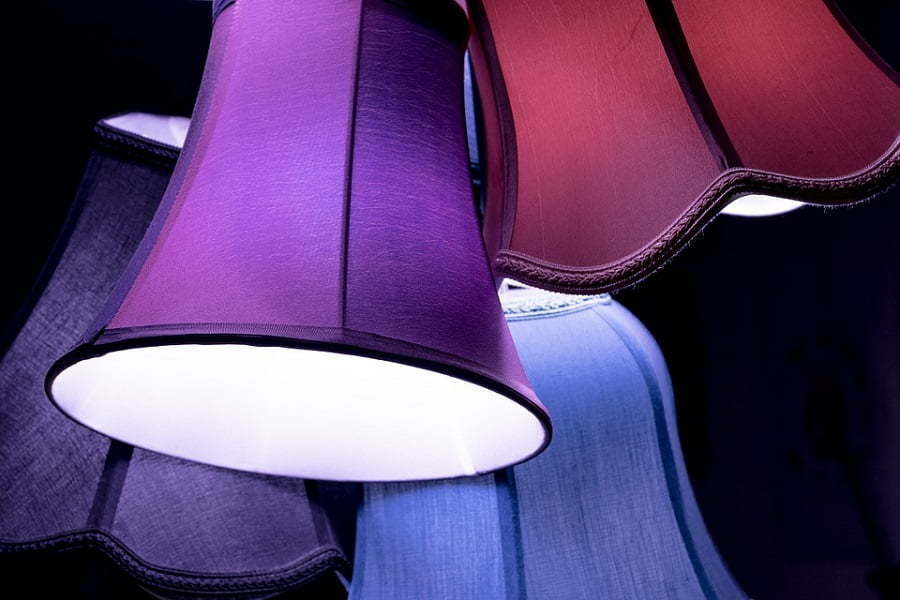 Colorful living room light fixtures will add more depth to the area. You can install colorful lights into sconces and floor lamps. By correctly placing these colorful lights in your living room, it will help bring out a different and interesting look.
The colorful lights for the living room can be made at home if you are creative. All you need to do is paint over a glass lampshade in the colors of your choice. When the lamp is lit, the color from the abstract painted picture will throw well on the whitewash walls adding to the ambiance.
Colored lanterns are another choice of living room light fixtures.
Choose Dreamy Tones with Moroccan Lights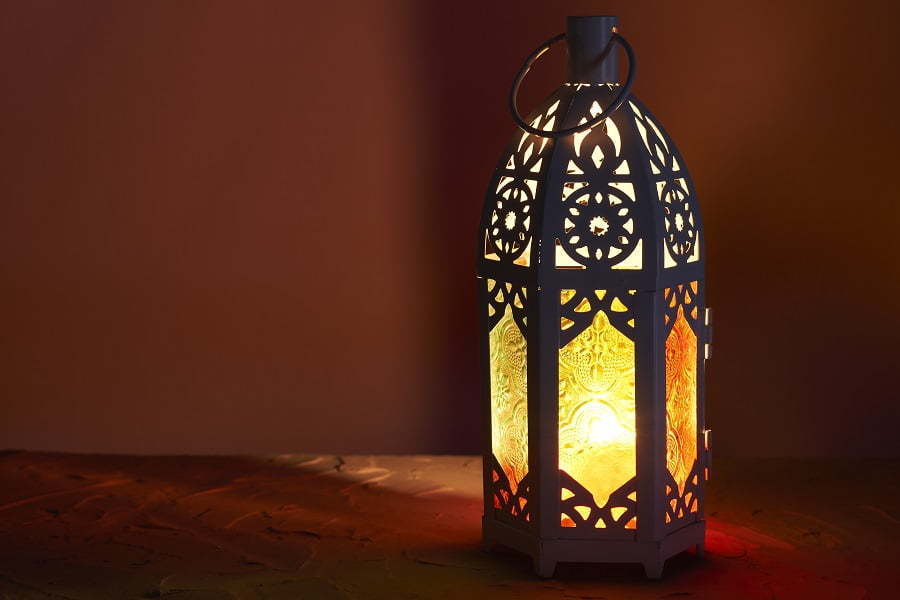 Moroccan lights are made of brass, glass, rattan, and metal, and they individually bring a unique touch to the overall style of the living room. The color you choose for these lights will depict the tone of lighting within the room. Apart from color, the globular to star shape Moroccan light fixtures also add a beautiful sight to the room.
You can start by making a fusion style statement by hanging a Moroccan light or lamp from the ceiling in your living room. These lamps have an excellent way to bring out an exotic touch with their bronze finish, intricate cut-work patterns, and colored glass. These hanging lights bring out a special tone to the living room only when lit in the dark.
Moroccan metal lamps are another classic décor element that can be used in the living room, to bring in a hint of magic.
We hope that these 5 lighting ideas will help spruce up your living room.
Recap
Liked this article? Here's what you can read next: