Last updated on May 10, 2022
Looking for the best reclining sofa available on the market? A sofa that is ideal for movie night or long hours of gameplay? Here's our top ten.
Reclining sofas are typically made for people with health issues because they can provide comfort and better, healthier blood flow. But that doesn't mean anyone else can't enjoy the extra comfort. In this modern age, couches like these have evolved from a piece of simple furniture to sophisticated accommodation.
Best reclining sofas can provide more than comfort because of their extra features – here is something to consider before getting a new one:
Extra storage and secret compartments.
Assembling time because some are ready as it is and some take time to assemble.
Versatility – some sofas can convert into a single bed.
Technology – some sofas are simply built while some even have lights, sofa tables, and charging stations.
And here are some of the common problems you might want to think about:
Easily damaged especially if there are kids or pets in the house.
Weak because not all reclining sofas can accommodate big people.
Complicated like sofas that need to be plugged in to enjoy all of their features.
This can get overwhelming so to keep it as simple as possible we've got the promised top 10 of the top-rated recliner sofas. Choose any and it will work great, we can promise you that (a lot of research has gone into it.)
To be transparent, we do actually get paid for some purchases through links on our site (as an affiliate). We indicate this clearly with #ad and it costs you nothing extra.
So, which one of these will accommodate your next binge-watching?
What's Inside?
Best Modern Recliner Sofa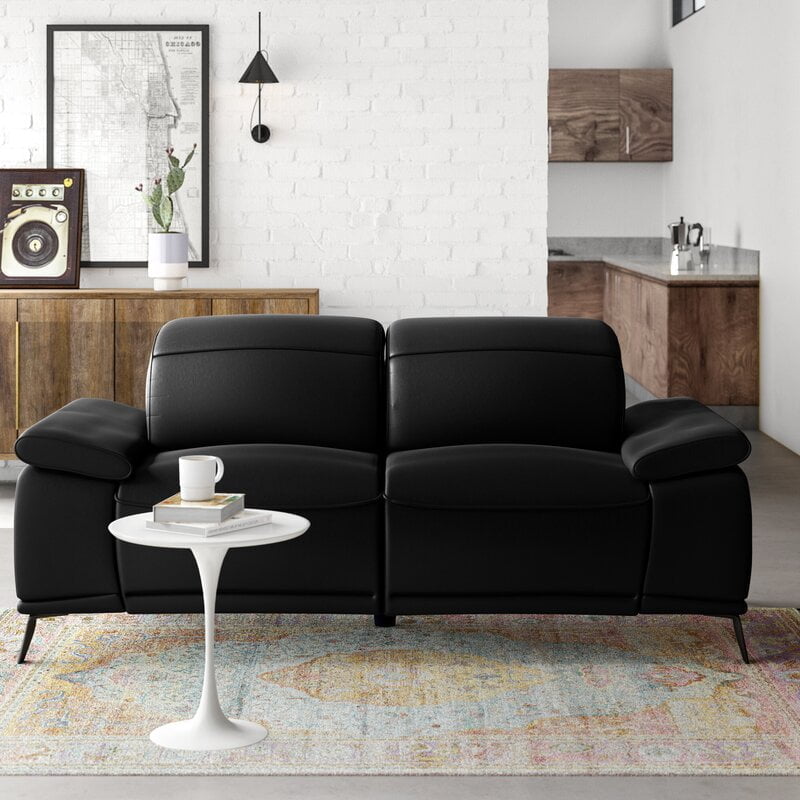 While it's costly, this recliner sofa is the real deal. It is a power recliner with a sturdy metal frame. The cushions are soft and upholstered in 100% natural leather. The modern design is worthy any stylish living room (it doesn't look like a recliner at all.)
Pros: Sturdy; power recliner; natural leather; easy to clean; stylish look.
Cons: The cost.
Best Recliner Sofa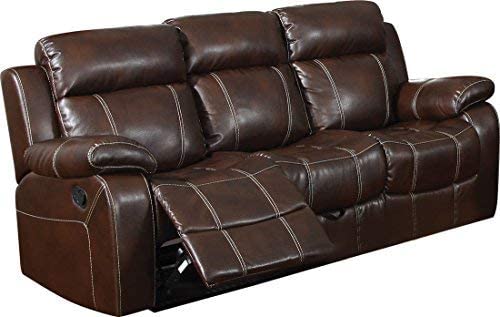 A reclining chair with a hidden drawer? Didn't know it was possible until you take a look at this furniture. It may have a thin leather however it's still solidly made and can be assembled easily even if it looks bulky. The best part is it has a hidden drawer on the bottom for extra storage.
Pros: Extra drawers, assembles easily, solid.
Cons: Thin leather.
Best Loveseat Recliner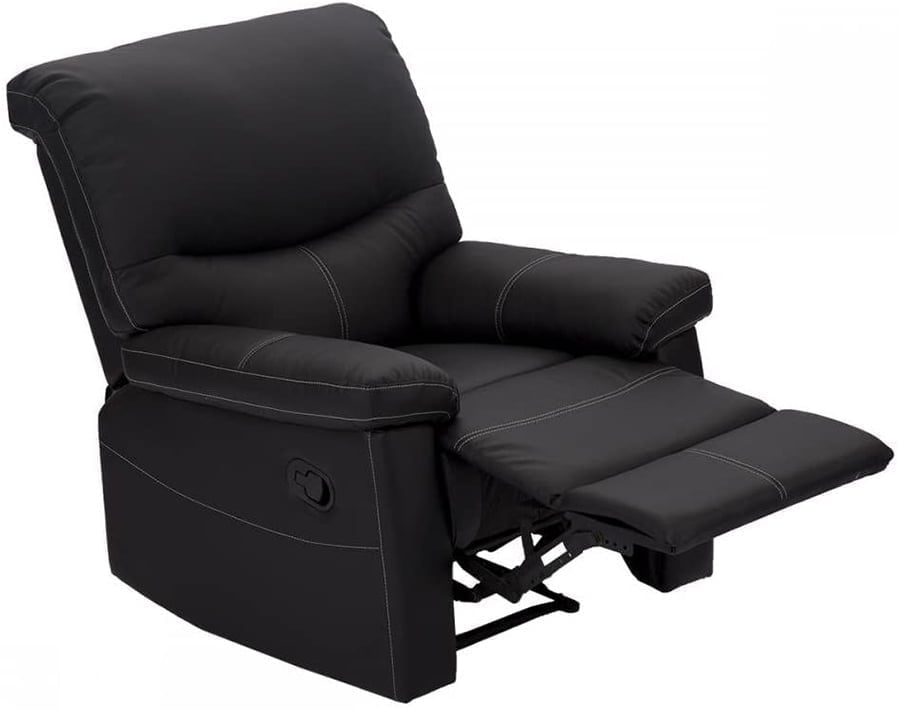 If we're talking practicality, this reclining sofa is a great choice. It's called loveseat because it's intended for two people sitting together. It's very quick to assemble though the recliner might be small for some users. Upholstered in faux leather it's a good budget option.
Pros: Practical, fast assemble, affordable.
Cons: Thin faux leather, the recliner is small.
Leather Reclining Sofa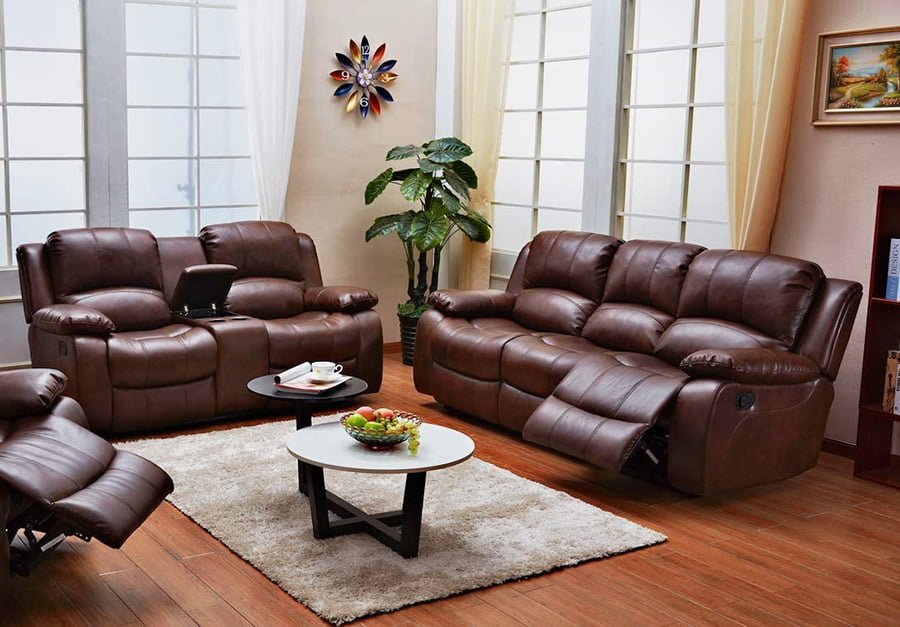 An elevating footrest for healthy blood flow is what this furniture is capable of. It's easy to install though some directions need to be followed carefully to avoid inconvenience. You can even push back against the backrest for full-body relaxation.
Pros: Good for health; leather recliners can be extended; great quality.
Cons: Follow instructions carefully to avoid misalignment.
Power Reclining Sofa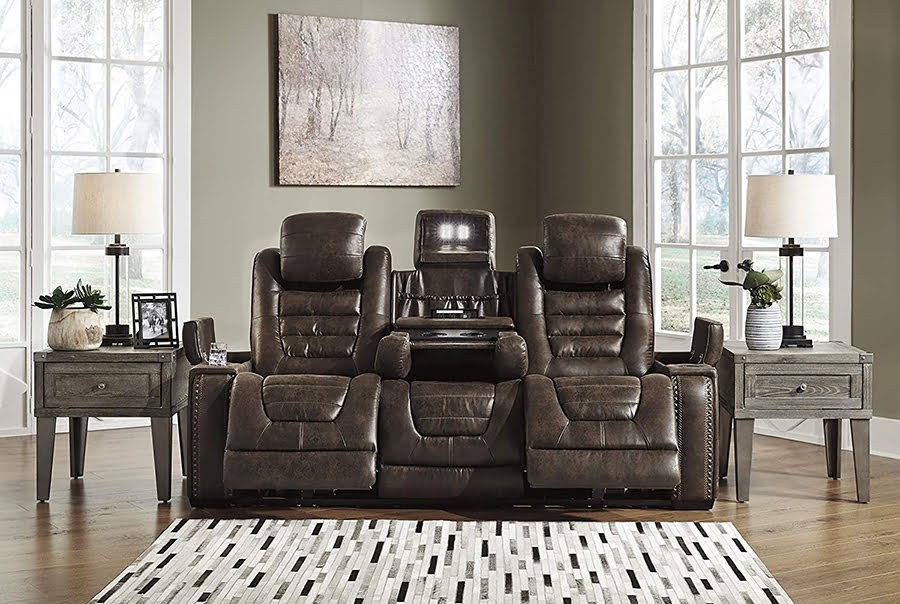 This couch is built for gamers or whoever loves sitting on the couch for so long. It has a control panel to plug in gadgets and a power button to adjust positions. It also has flip-up LED lights and even has a small table in the middle for your snacks.
Pros: One-touch control control panel with USB ports, lights, a handy table.
Cons: Needs plugging in, not comfortable, not for heavy people.
Sectional with Recliner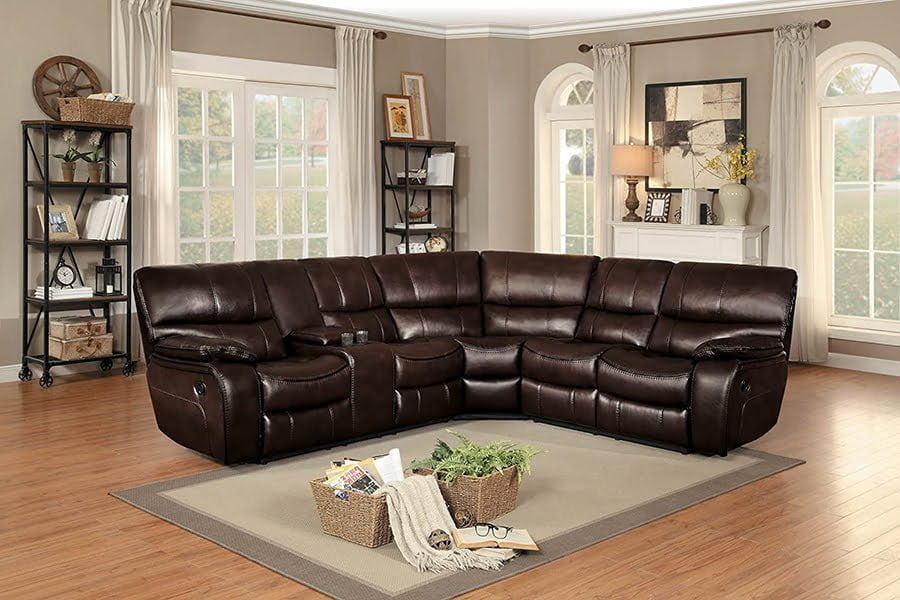 Although this is not real leather and may take a while to assemble, this sectional can fit more than your average size person without worrying about it breaking down. It has LED underneath, cup holders, and is user-friendly.
Pros: Bigger people can use it, cup holders, LED, easy to use.
Cons: Takes longer time to assemble, for bigger types of room, not real leather.
Double Recliner Sofa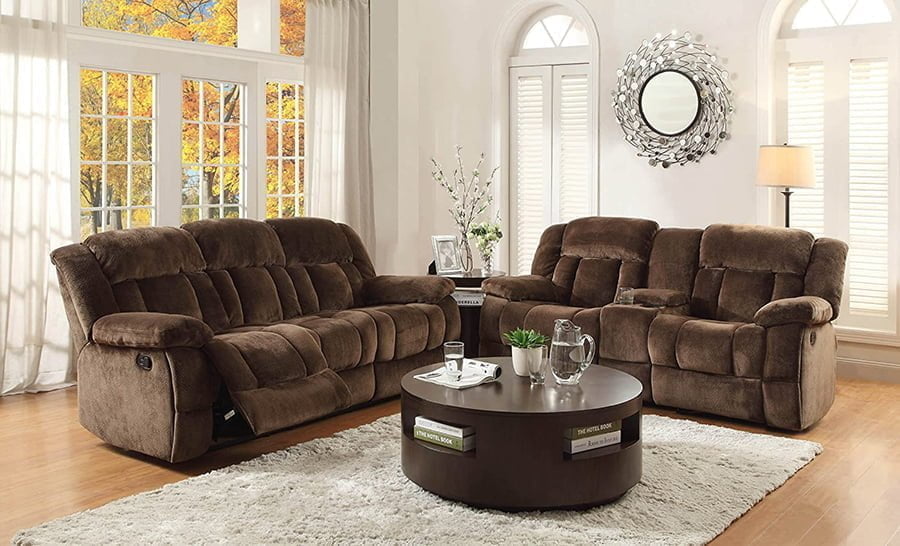 This may seem bulky but assembling it is quick and easy. It might be a bit noisy however if that's okay with you, then you would definitely love this plus it has the cup holders and compartment for extra storage. It might not last a year or two if you don't take good care of it.
Pros: Cup holders, compartment, assemble is a breeze.
Cons: Noisy, needs extra care.
Reclining Sofa with Console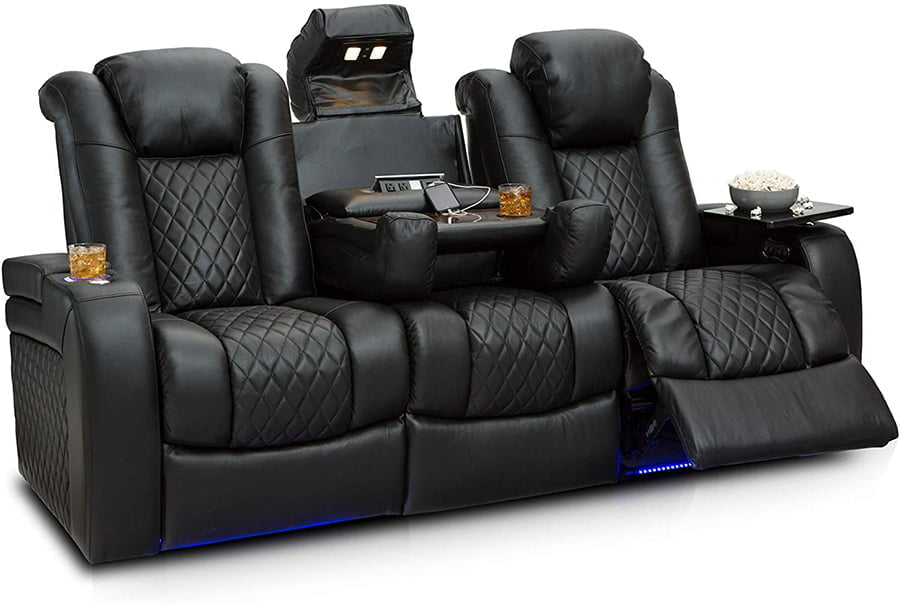 If you're looking for a reclining sofa that will compliment your home theater, then this is the furniture to go. You need to take care of this really good because it might not last long due to carelessness. It has so many features like memory function, hidden arm storage, and a center table for cup holders with overhead lights and a charging station.
Pros: Memory function, a fold-down table, cup holders, wireless and AC/USB charging and overhead lights, hidden storage.
Cons: Not that durable.
Fabric Reclining Sofa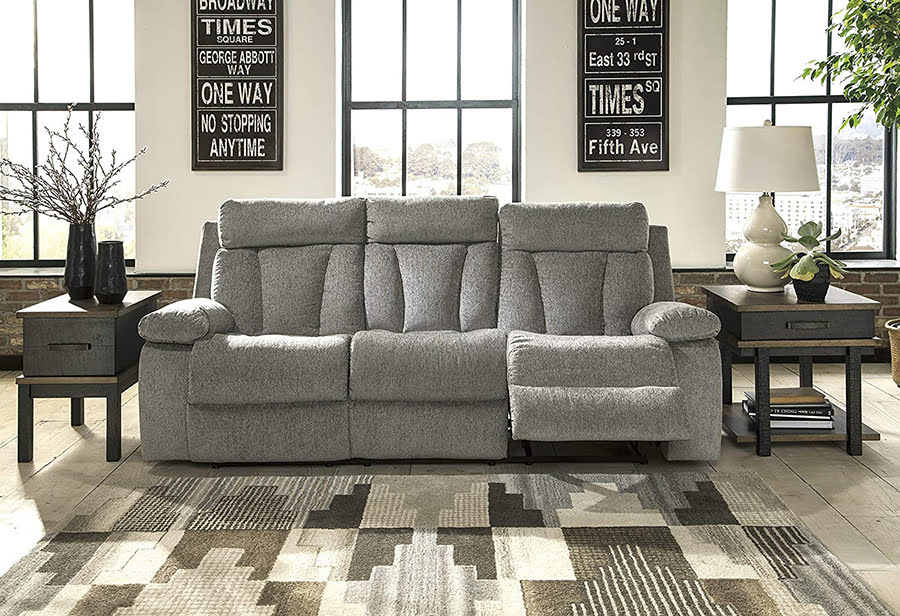 This type of couch easily wears off or damaged if not taken care of properly. But you can enjoy all the features for a long time with proper care, features like dual recline thus making it transform from couch to a single person bed. It even has a drop-down table in the center with cup holders to enjoy movie nights.
Pros: Dual recliner, no assemble needed, drop-down center table with cup holders, convert from sofa to a single bed, pull-tab reclining motion.
Cons: Easy to wear off, not recommended for children or pets as they can easily damage it.
Lazy Boy Sofa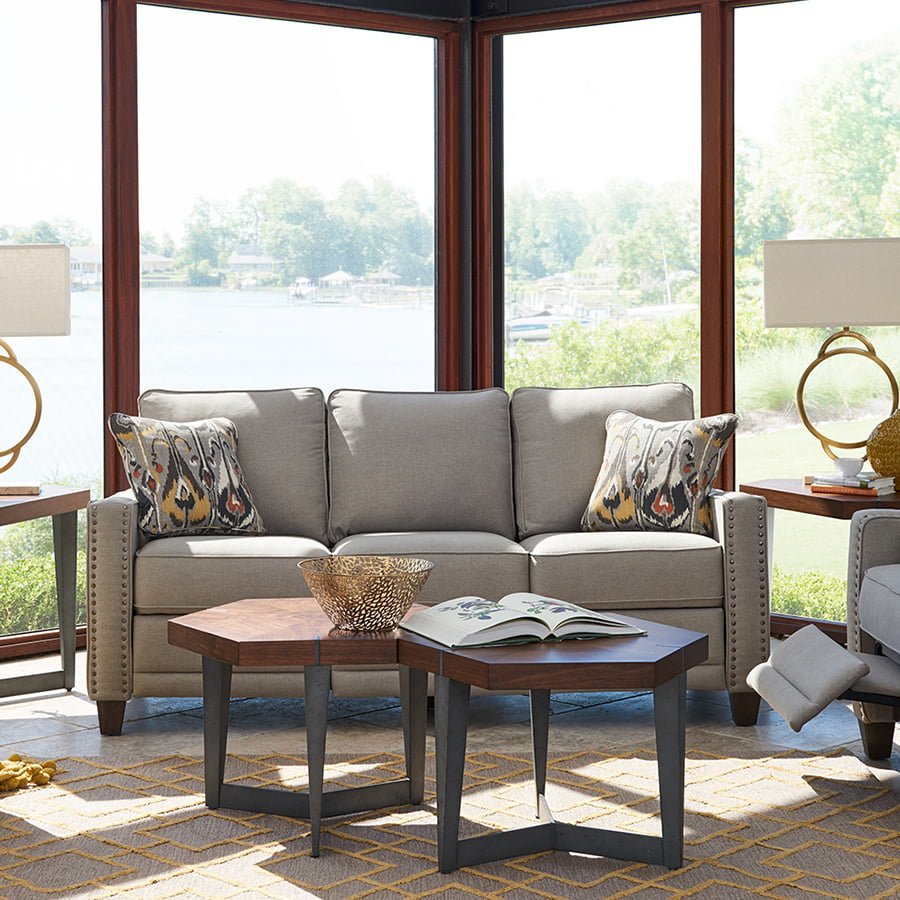 The ever famous Lazy Boz. This high-tech reclining sofa is a bit expensive but it's because of the many features it offers. It can be custom-made to order, has USB ports for gadgets, and reclines with just a touch of a button. It runs out of battery though so you need to charge it.
Unfortunately, this sofa is discontinued.
Pros: Sophisticated, customizable, versatile.
Cons: The cost; needs power.
Liked this article? Here's what you can read next:
---
Disclosure: As an Amazon Associate we earn from qualifying purchases.