Last updated on May 8, 2022
Give your neglected bathroom a face-lift so that it counts as a well-decorated room for once. Get inspired by five of our favorite ideas.
Your home won't be complete without a bathroom. This space is essential because it can set the tone of the house, provides a safe space, and allows you to find inspiration for the day. It'll be challenging for you and your family to live comfortably without a fully functional bathroom.
Your bathroom is an important part of your home, which is why you should make sure that this area is designed properly. None of your family members will experience the benefits of having a good bathroom if the space is too small for any fixtures or too humid to even use the vanity area. This kind of bathroom will only put money down the drain.
For you to make the most out of your bathroom, make sure to design it properly in the following ways:
Think Outside The Box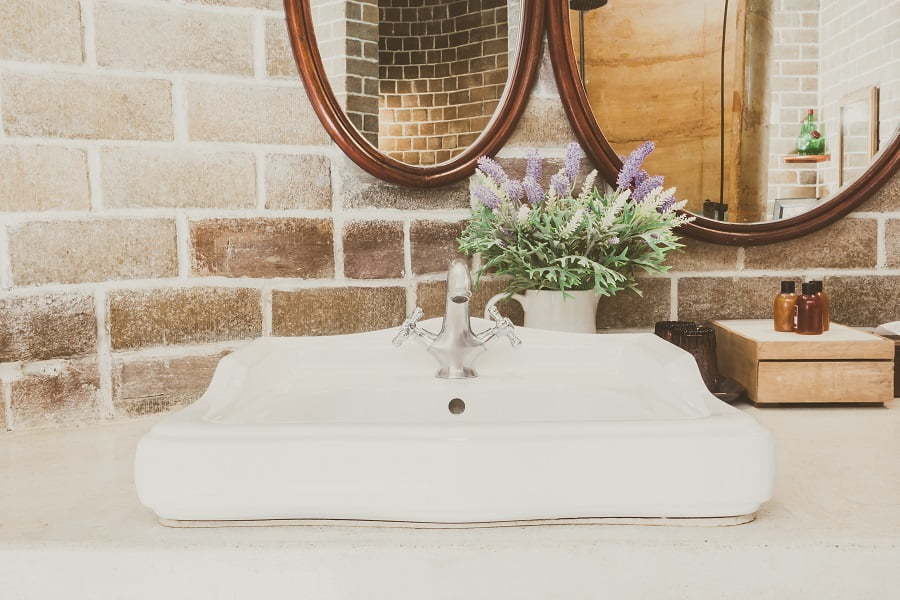 Most bathrooms have at least one sink and shower. While this seems like a fairly basic requirement for any bathroom, you can make yours more unique by ensuring that you're not stuck with a plain, ordinary-looking sink and shower. Instead, think about having a unique sink and shower combo that goes well with your bath design theme, or you may try out a tub shower combo for your bathroom.

If you're going for a more rustic bathroom design theme, for example, then, you might want to think about finding some old oak bathroom sinks and showers to go along with the cabin design style that you're trying to achieve.
Pick Your Color and Theme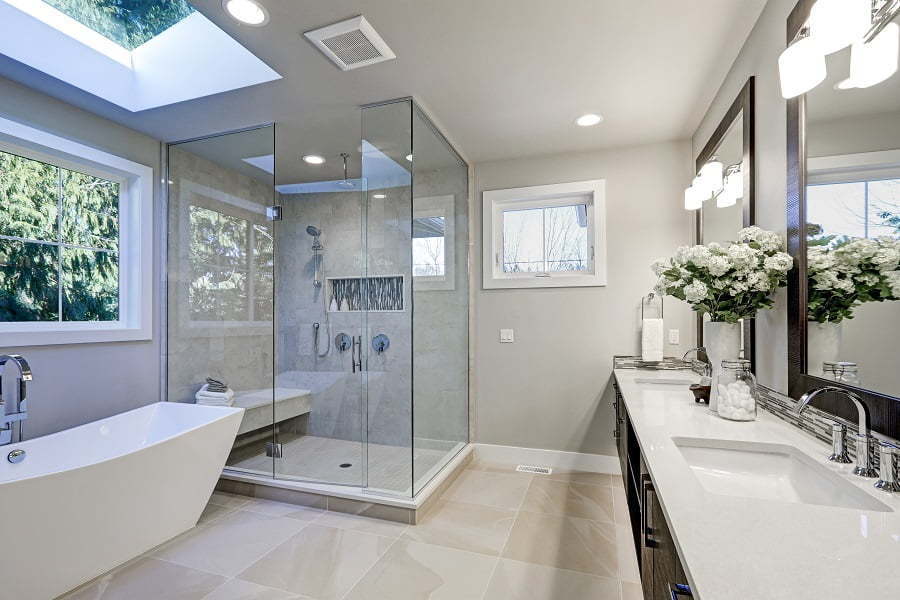 The next step when designing your bathroom is to think about the color and theme of your design. Ideally, the color scheme for the bathroom should be neutral. This color theme works well in almost all bathroom layouts and allows you to invest in other colorful decorative items without going overboard.

When choosing colors and themes for your bathroom, steer away from choosing too many colors or too many different themes as this can make the room look crowded and disorganized. For example, if you choose to install a toilet in grey, the walls and flooring should also have the same hues. Choosing similar colors and themes will allow you to enjoy a well-organized and appealing bathroom.
Stick to a Budget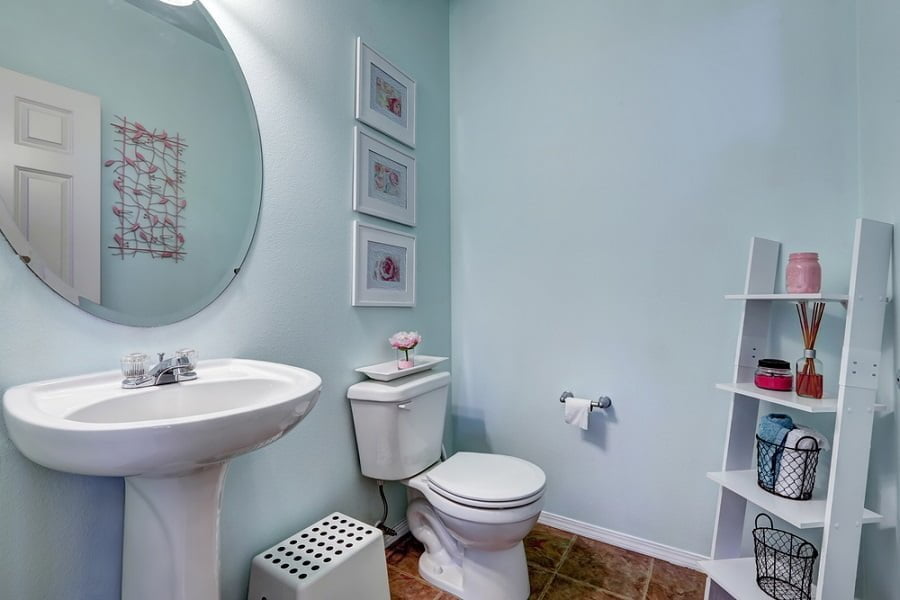 One of the first things you should do when designing your bathroom is to come up with a budget. A good budget is always an important factor when designing your bathroom as this will make it very easy for you to determine what designs and fixtures you can actually afford.
After you've set the budget, you need to start shopping around. This is an important step in designing your bathroom as this will allow you to assess your options and determine which among these are apt for your budget.

Having and sticking to a budget will also give you peace of mind, knowing that you're properly decorating your bathroom without breaking the bank. It'll be very easy for you to design a bathroom if you know that you're not in debt because of it!
Pay Attention to the Lighting
The lighting is one of the most important features of your bathroom and can significantly affect the ambiance of the space, which is why you should only pick out the fixtures that match your wall's colors. The right bathroom lighting can add another dimension to the theme you're following, and even make your bathroom look more spacious and expensive.

When picking lighting for your bathroom, make sure to consider how much you'd like to be able to control the amount of light in your bathroom. Do you want your bathroom to be bright?  Or, do you want it to only illuminate certain areas of the room?  These questions should be answered before you pick any lighting fixtures for your bathroom.

Moreover, the lighting fixture you'll add to your bathroom should provide the right amount of illumination for the space, not just a bright light that will kill the ambiance you're trying to create.
Work On Your Walls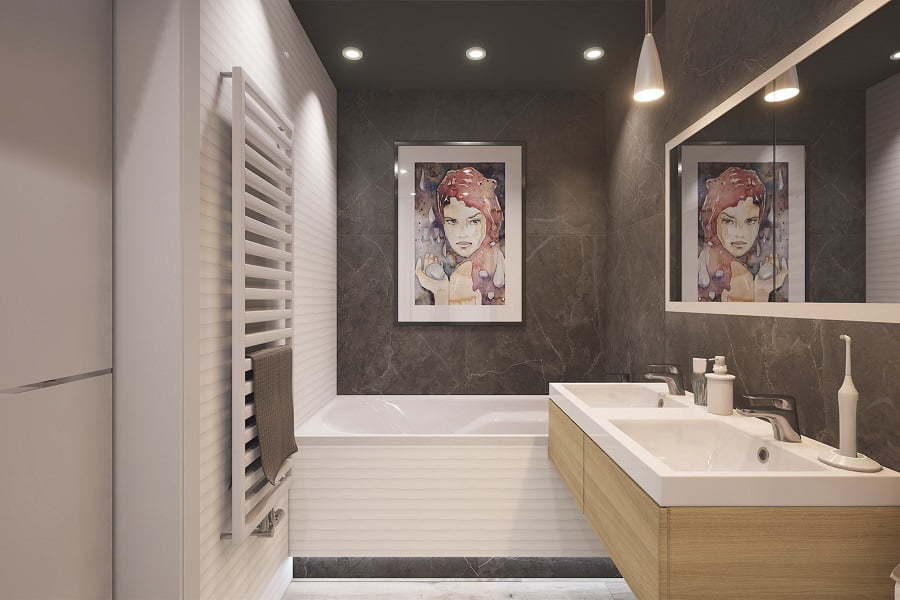 The walls are the first thing that people notice when they enter your bathroom. Therefore, it's very important to give proper attention to your bathroom walls. All of your efforts to achieve a specific theme will be useless if you neglect the appearance of your walls.

For you to effectively design your bathroom walls, you can place paintings or put some mirrors. These decorative items will add more color and warmth to your bathroom. You can also use your walls as storage for your toiletries to maintain the orderliness and cleanliness of the space.
Your efforts count!
Designing a bathroom can be quite a challenging task, but if you know how to do it, you can come up with a masterpiece that will surely leave the people who will use it speechless. The key thing to remember is that every part of the bathroom is important and should be given equal attention like the other ones. It'll be very easy for you to design your bathroom if you always follow this idea.
Recap
Liked this article? Here's what you can read next: