Last updated on September 29, 2022
In short, it costs at least $1,200 to turn your shower into a steam room. But there are some nuances as well. Here's the breakdown.
A steam shower is the very definition of luxury and relaxation. We all deserve the chance to just sit back and enjoy the tranquillity of our space, but the transformation process can often feel like one that is both expensive and time-consuming.
But what if it didn't need to be that way? What if you could have the shower you wanted without the massive price tag? 
The truth is that you can use steam showers to transform your space and it won't need to cost you the earth. In fact, there are several routes you can take in order to find the best method for your capabilities as well as your budget.
Are you ready for the shower that you not only need but also deserve? Let's dive into the costs.
Breaking Down the Costs of a Steam Shower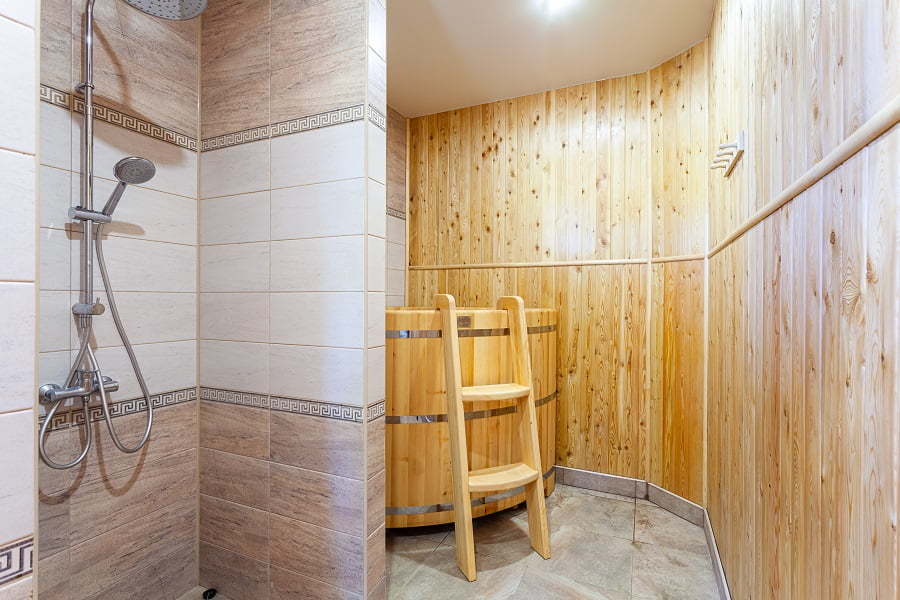 So, how much does it cost to turn your shower into a steam shower? Well, it's not as simple as having one price to cover the entire shower cost. In fact, you'll need to break it down a little further.
#1 The Steam Shower. This is the main event, and the price can vary massively for this. You're looking at an easy $800 all the way to $4000 and above. It all depends on the kind of unit you buy as well as the size and materials.
#2 Labour. If you don't want to install it yourself, you're going to need to factor labor costs into this. You could be looking at something as low as $400 or something in the range of $700 – it all depends on who you go with.
#3 Parts. Now, you can also do everything yourself, and a steam room kit can be a cost-effective way of transforming your shower into a new and relaxing space, which is often popular with private landlords who are looking for cost-effective solutions. It's a lot cheaper, but it also includes you having to put in a lot more work. 
The steam shower cost can be quite shocking, and it gets even higher if you go for a custom steam unit. However, doing it yourself and taking the time to learn about steam shower installation can really ease the burden and might just lead to an unforgettable experience.
Designing Your New Space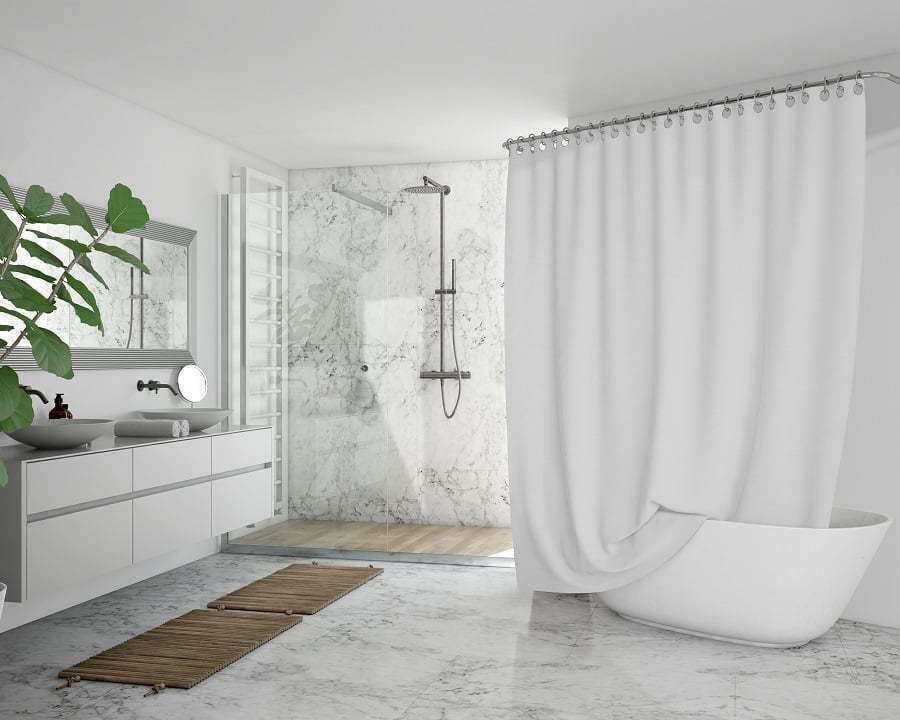 When converting your shower, you also need to consider the rest of the bathroom. Will it fit in with your new aesthetic, or are you going to need to do further work to your bathroom in order to make everything work? If it fits in with your budget, there is nothing wrong with going through some remodeling to really get the results you want.
There are some great design choices you can go with when revamping your bathroom, many of which can help you save space and provide a contemporary looking and feel – such as a wall-mounted toilet. Half walls are also quite popular, dividing the room while also retaining that open and breezy feel.
Designing Your Steam Shower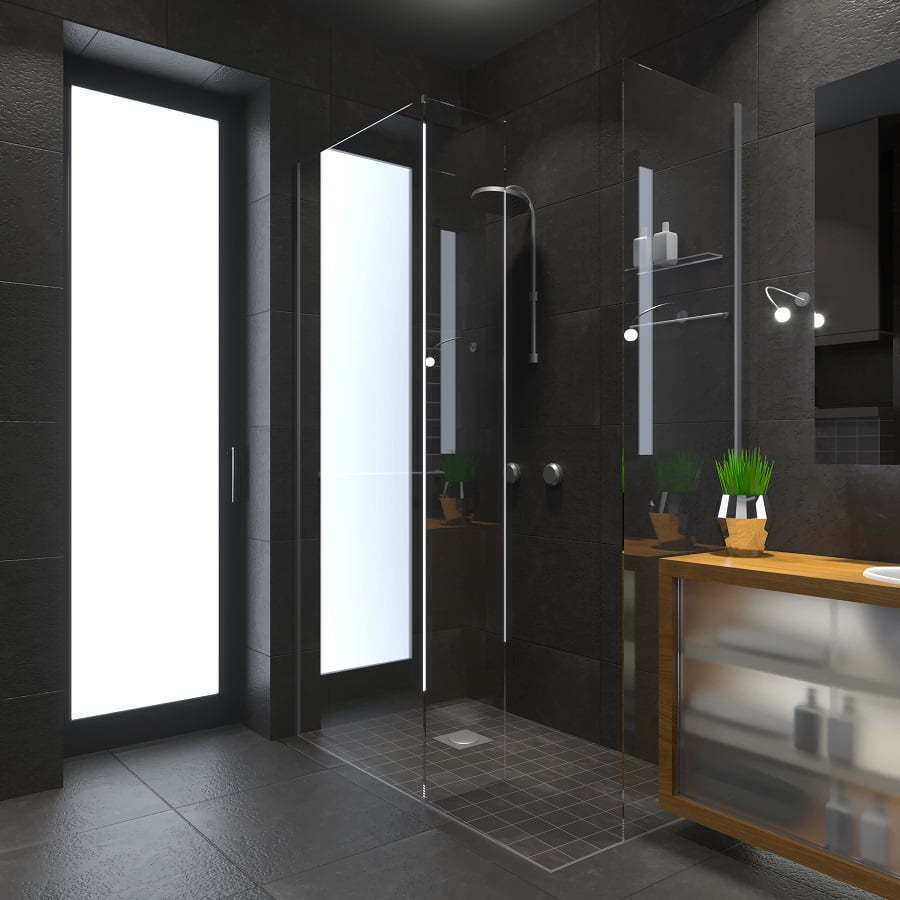 Of course, you need to take the time to design your actual shower space as well. There are a few things that you should take into consideration as you begin the transformation process and install a steam shower in your home.
#1 Spare Parts. Ensure you pick a brand that has replacement parts available for your steam shower. There isn't much worse than something breaking down in your unit and being unable to get a replacement part to fix it. Spares aren't just good for saving money, it also shows a company that has confidence in its product.
#2 Walk-In or Step-In. What time of unit do you want your steam shower to be? A walk-in unit offers a seamless transition that can feel immersive and luxurious. On the other hand, a traditional shower unit that requires you to step-in tends to be a lot easier to install and is more enclosed to keep water in one location. There are plenty of pros and cons to each choice.
Generally speaking, a traditional enclosed unit is best if you want the full effect of the steam, but there are some who find the room being flooded with it to be incredibly calming. As for the cost, this tends to be about the same and depends on other design features you choose.
#3 Glass Type. What type of glass do you want your steam shower doors to have? Tinted glass and those with high-end features like a ripple effect tend to be a lot more expensive than standard glass. The thickness will also have an impact on price, as will the fit, the frame, and the way in which they open. There are loads of options, and one is sure to fit your style and budget. You may choose alternatives to glass doors as an entirely different option.
#4 Showerhead and Steam Unit. There are several different types and sizes of showerheads that you can choose from, and this may also impact the type of steam units that you are able to buy. As an example, you can buy small standard showerheads as well as larger rain showerhead units that incorporate additional features such as making the water feel like soft rainfall.
How to Make Your Own Steam Shower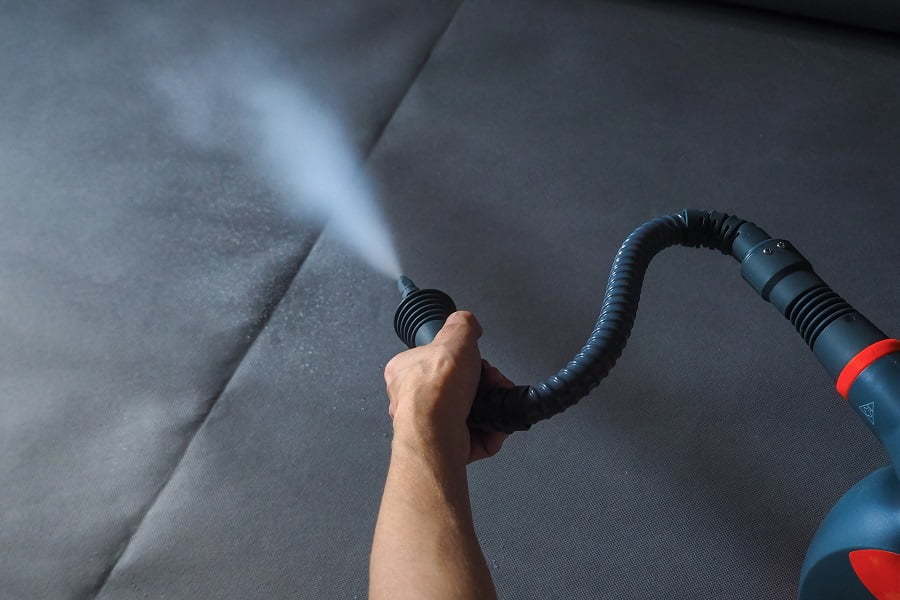 What about converting your shower yourself? It's entirely possible, and while it does take more time it can also save you a fair amount of money with excellent results. Without further ado, here is how to install a steam shower, all without the steam shower cost that you would normally expect to pay.
Step One: The Steam Generator
Turn off the power at the mains before you get started with your steam shower installation to prevent any potential electrocution. Additionally, you should turn the water off at the mains as well. This keeps the risks to a minimum as well as ensures the safety of the unit and electrics.
Decide where you are going to install the generator – inside the wall, outside the wall, or under a bench. You must also ensure that the steam generator unit is completely waterproof. It should also be in a space that is easy to access for any future maintenance.
It needs to be connected to both the waterline and electricity, as well as having the ability to vent outside of the house. This will require a lot of careful planning and consideration before you carry it out.
Step Two: Hooking it Up
The main thing here is that every unit has its own instructions, and it is essential that you follow the manufacturer's instructions as provided. This will tell you where the steam nozzle needs to be positioned, how many holes need to be drilled and give you an idea of where they need to go so that the unit can be secured.
You will then need to make the electrical connections, hooking it up to the mains power. At this point, you need to be confident in what you are doing. If you are not, make sure you call a professional out. The same goes for connecting it to the waterline, which will happen after the electrics. Plumbing and electric installation should be done by an expert as much as possible.
Step Three: The Control Panel
Decide where the control panel will go. If it is a wireless unit you have more freedom, but those that need direct access to the steam generator will need to be installed on the same wall. Ensure that any electrical connections are well protected against water and moisture.
Wireless models tend to be more high-end than the traditional wired versions, but there are plenty of steam showers that come with this feature that are slightly more affordable.
Step Four: Vent Panel
Usually, this will go on the shower door. If you have a walk-in unit or a shower room this is not needed. However, you will need to ensure that the bathroom is well ventilated so that the steam can escape instead of build-up and lead to too much humidity.
If you do need to install it in the door, either choose a door that has one included or call a professional out. Fiddling with glass can be dangerous, and if you break the shower door it will cost a lot more to repair than it would for a professional coming to fit the vent themselves.
Step Five: Switch it On
Now you have gone through how to install a steam shower and succeeded, you can turn it on and benefit from everything steam showers have to offer. Check for leaks and when you have confirmed that the installation is free from faults, get underneath and enjoy the fruits of your labor.
The Takeaway
Turning your shower into the steam shower is sure to be something that brings you the ultimate levels of peace and relaxation. We all need steam showers in our lives, and they definitely provide a calming experience. As for how much it costs?
Well, it all depends on the route you take. It can be costly to buy it all yourself and have it professionally fitted, but it takes a lot less time and effort than going through an entire DIY process. Whatever path you decide on, you won't regret the transformation.
Recap
Liked this article? Here's what you can read next: