Last updated on September 6, 2022
Suppose you're planning to install a hot tub at home. In that case, here's an article that discusses the factors to consider before installing one. Be sure to keep in mind these factors before you start your tub installation. Read on!
Soaking in a hot tub provides a wide range of benefits. It may relieve stress, improve sleep, and relax muscles. In recent studies, bathing in a hot tub or its alternative has been closely associated with better cardiovascular health, pain alleviation, and fat-burning. Beyond the usual appeal of having a hot tub, these health gains have prompted many people to install hot tubs at home. 
For most, hot tubs are far better than traditional bathtubs. Apart from the apparent benefits hot tubs provide, they can accommodate groups, unlike bathtubs that can usually only hold one to two persons at a time.
Location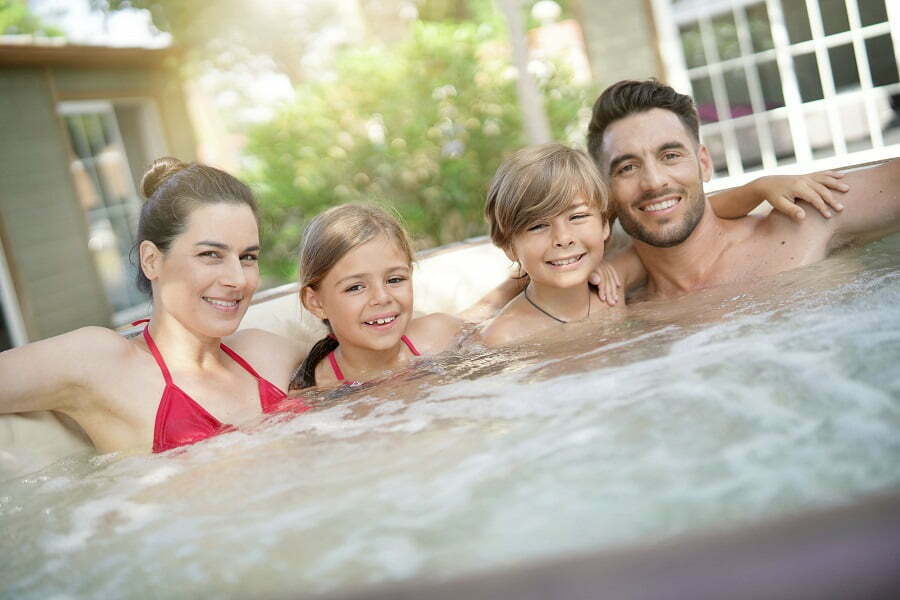 Before you install your hot tub, consider whether you'll put it inside or outside your home. If you want a quicker installation, you could go for an outdoor hot tub. On the other hand, choose an indoor hot tub if you desire a well-ventilated, more accessible, and more private experience.
Moreover, to have an optimal indoor hot tub experience, you'll also need to install and maintain slip-free flooring and water-resistant walls to prevent water seepage. For the best indoor hot tub results, you should also consider the following points:
Wallcovering: Choose among drywall, cedar lines, and glass enclosures.
Room temperature: Ensure that there isn't much moisture condensation so the temperature is kept within an ideal range.
Ventilation: Consider installing ventilation fans to circulate indoor air properly. Just be careful enough in choosing one as there are fans that may cause rusting or staining.
Space, Size, and Seating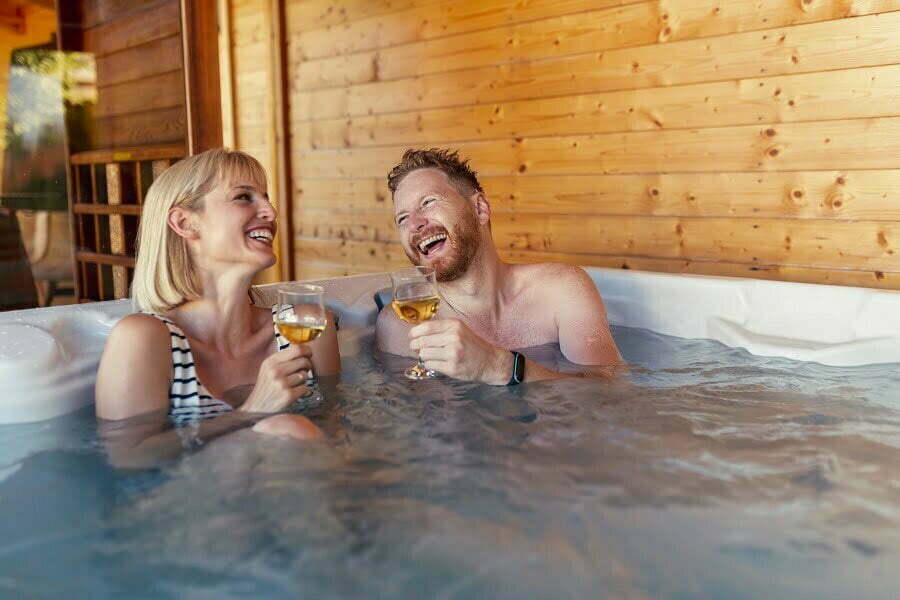 The space refers to the area where you'll install your tub. It'll be easier for you to choose an area for and fit outdoor hot tubs since the outdoor is typically less restrained. You'll just need to ensure that you have a solid base for the outdoor tub.
For indoor hot tubs, your room must be spacious enough for the tub, the water source, and any other features that come with it. To enjoy a hot tub that meets your standards, order a tub from reputable brands such as Watson's hot tubs and others.
Once you've decided where you want to install your tub, it'll be easier for you to choose a size. If the space is wide enough, you may consider installing a tub that could make room for three or more people, especially if you plan to open your tub for guests.
For seating, you may think about the following points:
reclined seats: allows you to fully submerge your body
lounging seats: best for a full-body massage experience
cool down seats: located above the waterline, which allows slow adjustment to body temperature
pivot seats: can turn, making it ideal for other therapy massages
booster seats: fit-for-all body types and heights
headrests: pillow-like attachments for neck and head resting
Water Source
Whether you'll choose an indoor or outdoor hot tub, you'll need a reliable water supply. Even if the tubs aren't plumbed in, you'll still need a water supply that could fill in the tubs through hoses. In connection with this, choose a location where the tub and the water source are close enough for quick and easy water filling.
Home Layout and Design
One thing to consider when installing a hot tub is the home's existing layout and design. Check if the hot tub could fit in the doors and entryways. Think about how you'll fill the tub with water or remove its drain with your current home layout. If it's too difficult, installing your hot tub outdoors may be a better option.
Cost
To ensure you buy the best hot tub for its price, make sure to read reviews by current users. In addition, you may ask professional hot tub installers if a specific tub's cost equates to its quality. Above all, consider the hot tub that provides your expected benefits at an affordable price.
Convenience
People soak in hot tubs to relax or relieve stress or pain. Because of this, homeowners who install hot tubs should see to it they serve their purpose. The hot tub systems should have the proper seating, jet baths, and cool-down spaces ideal for therapy and relaxation for you to enjoy the experience you were hoping for.
The Takeaway
Nowadays, a hot tub installation can be completed easily and quickly. However, before the actual installation, you need to consider several important factors. Think about the location, water source, home layout, space, size, seating, costs, and ultimately, the convenience. Taking these points into consideration will help you choose the best hot tub and the place where it should be installed.
Suppose you're thinking of installing a hot tub. You could opt to do it on your own if you have the talent and tools. Otherwise, it's advisable to seek professional help to have an appropriate hot tub installation.
Recap
Liked this article? Here's what you can read next: