Last updated on April 24, 2023
Here's how you can create an amazing living space outdoors. Use these six creative tips.
Alfresco living offers you the opportunity to truly maximize your outdoor space, enabling you to create a comfortable and welcoming area to enjoy the fresh air and natural surroundings while adding an element of relaxation and serenity to your dining experience.
Whether you're relaxing with a book, enjoying a casual brunch with friends, or hosting a festive dinner party, alfresco living can truly enhance your lifestyle and transform your outdoor space into a functional and inviting oasis.
With careful planning and the right setup, alfresco living can elevate your overall experience at home by creating a harmonious fusion between indoor and outdoor spaces. In this article, we'll provide some tips for alfresco living to help you get started.
Assess Your Outdoor Space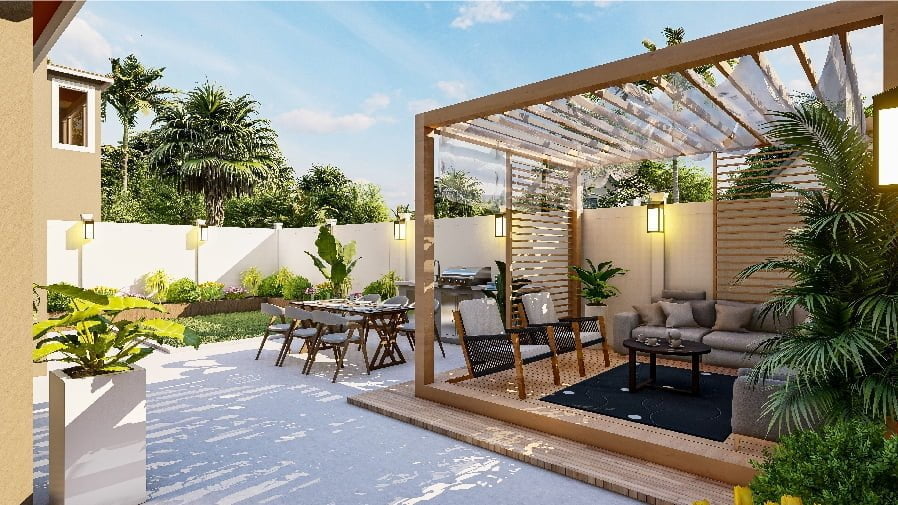 This is the first step in designing an alfresco living area that meets your needs and preferences. Begin by evaluating the size and layout of your outdoor area and envision how you would like to use it. Is it a place to relax and unwind after a long day or an area for dining and entertaining guests?
Once you have a clear understanding of your intended use, you can select the appropriate furniture style and materials that will complement the space and enhance its functionality. 
Choose Your Outdoor Furniture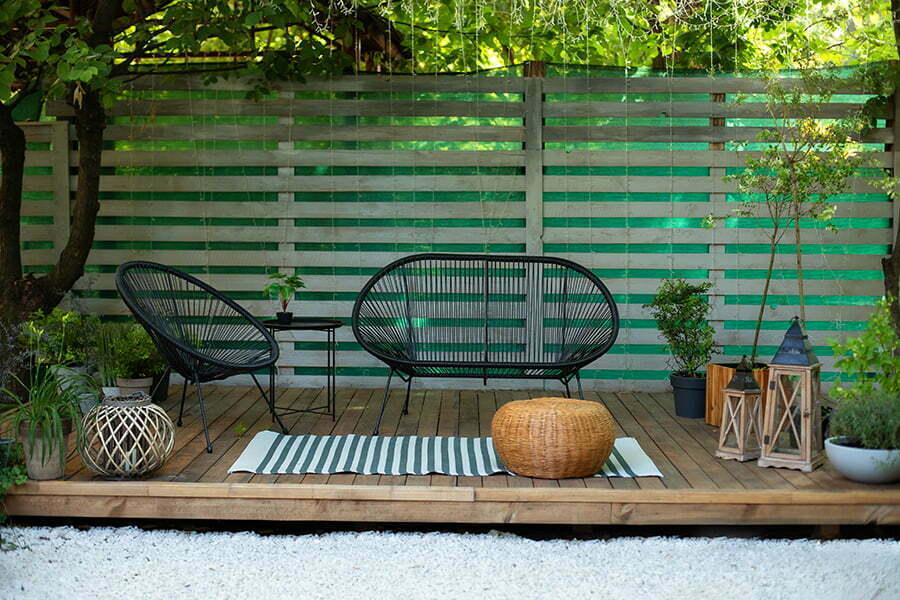 When selecting furniture for an alfresco living space, it's important to choose materials that can withstand harsh outdoor elements. Durable options like cedar, metal, and teak outdoor furniture from kasala.com are excellent choices for outdoor furniture due to their weather-resistant properties and sturdiness.

These materials can provide a timeless and classic look to the space, and can easily be paired with other decor items to create a cohesive design. Synthetic wicker and rattan are also popular options, as they offer a more flexible and natural look, specifically designed for outdoor use.
Consider factors such as durability, weather resistance, and overall design to ensure that your outdoor furniture looks great and stands up to the elements for years to come.
Add Comfort and Style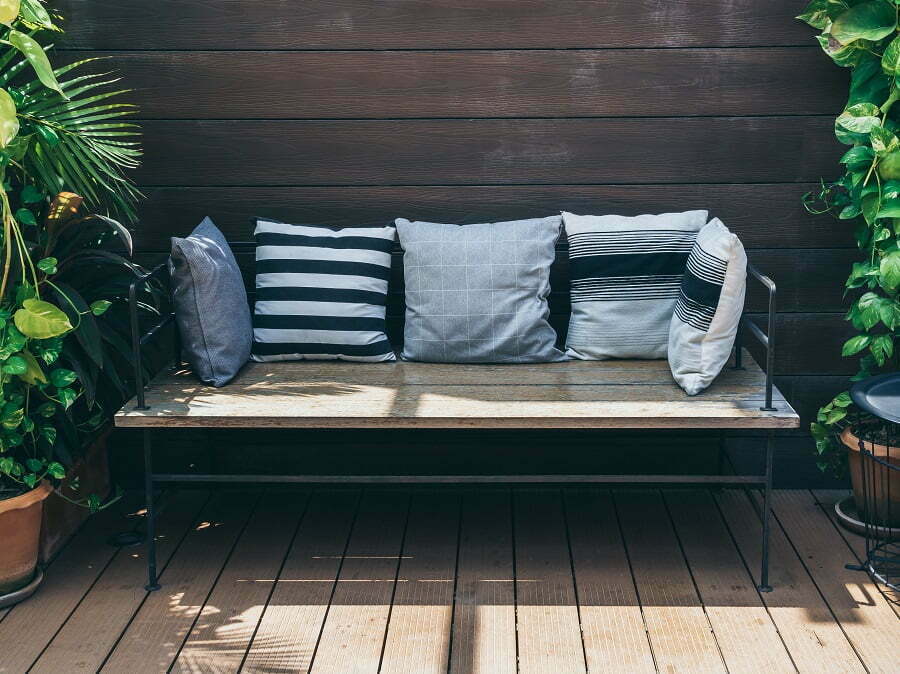 Once your outdoor furniture is in place, you can add elements of comfort and style with soft furnishings like cushions and pillows.
Choose materials that are specifically designed for outdoor use, such as Sunbrella or outdoor-grade fabrics, to ensure that your soft furnishings will last.  You can also make your own cushions and pillows with outdoor fabric and foam inserts allowing you to customize the size, shape, and color to suit your style and preference.
Create Shade and Privacy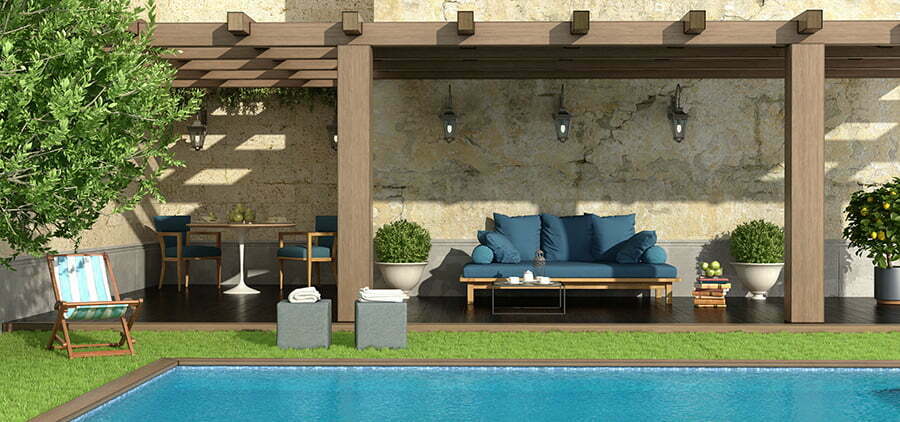 In addition to providing comfortable seating and lounging options, consider incorporating outdoor structures that can be used to create shade and privacy. A pergola or canopy is ideal for offering shade for an alfresco dining area or lounge space, while umbrellas or parasols are great for portable shade options and can be adjusted to suit your needs.
Outdoor curtains or privacy screens can also be used to create a more secluded and intimate atmosphere.
Light Up Your Outdoor Oasis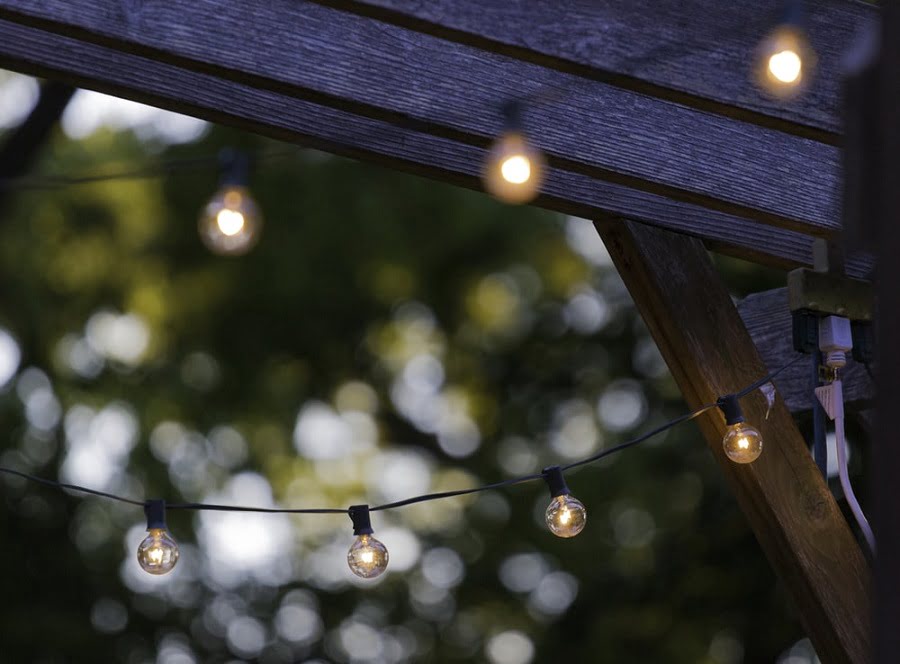 Lighting is another important element of outdoor living as it sets the mood and ambiance for your space yet also provides necessary illumination for safety and functionality. String lights and spotlights are ideal choices for your alfresco space as they are easy to install and add a cozy and inviting feel to your outdoor oasis.
You can also create your own candle holders and lanterns with mason jars or other recycled materials for a rustic and personalized touch. Outdoor floor lamps and table lamps can also add a touch of elegance and sophistication to your outdoor space.
Design Outdoor Entertaining Spaces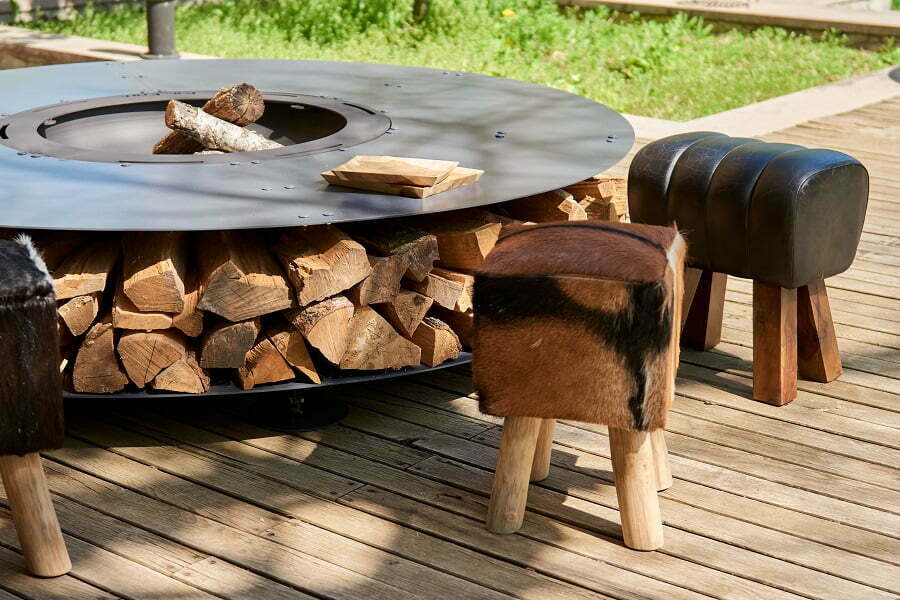 An outdoor entertaining space can elevate your alfresco living experience and create a functional and stylish extension to your home. When planning your space, consider factors such as its size and layout, the desired ambiance and atmosphere, and the types of activities you plan to host.

A bar area can be a great addition for hosting parties and gatherings, while a fire pit or fireplace seating area can provide warmth and coziness as well as a visually attractive atmosphere for chilly nights. The addition of a relaxing hammock or swing area can offer a peaceful retreat for relaxation and taking in the surrounding scenery.
With careful planning and thoughtful design, you can create a beautiful and functional alfresco living space that can enhance your enjoyment of your outdoor living area.
Recap
Liked this article? Here's what you can read next: