Last updated on October 4, 2023
Here are some ideas to get you started on forging that overall rustic aesthetic for your home; no matter if you are completely redesigning or adding some rustic flair to accent your home.
When redesigning your home or moving into your new home for the first time, choosing what kind of design you want is hard. There are so many options now that are equally valid, culturally, and socially acceptable, and beautiful in their own way. But the rustic design stands apart as an outlier. It is both fantastic and quaint in a juxtaposed radiant but lazy way – if done well that is.
Woodcraft Ideas for Your Home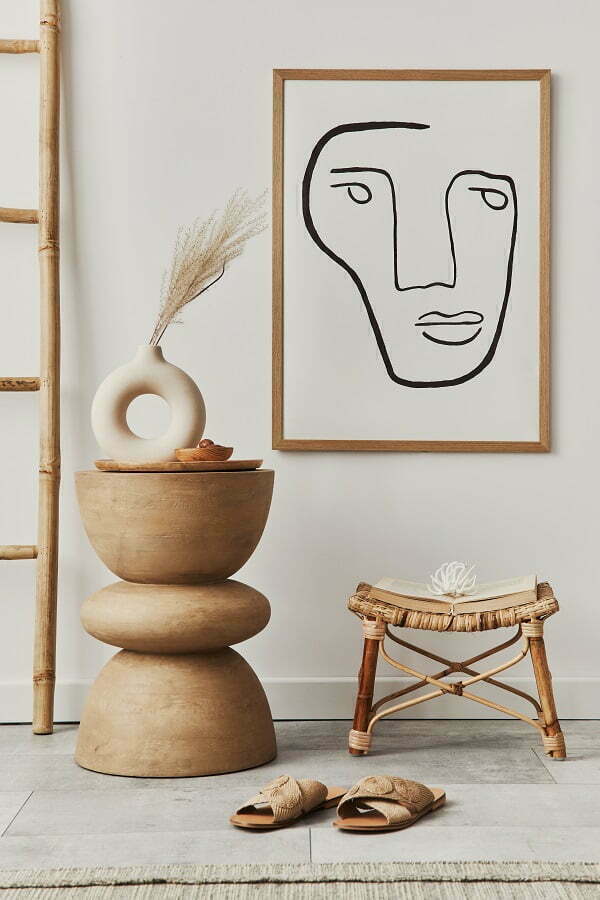 Woodcraft is a wonderful way to elevate your home and provide that rustic look that can be hard to nail. If you are not good at woodcraft yourself, a local carpenter is a good place to stop by for some inspiration or to commission. 
Most carpenters will have spare wood lying around they can use to sculpt ornaments, shelves, room skirtings, and so much more.
The beauty of woodcraft is that it can be thrown together fairly easily by an experienced carpenter, and so doesn't need to break the bank. Maybe look into getting a rough-cut wooden shelf installed, or a side table set made from shaped logs.
Bathroom Ideas to Compliment That Rough Feel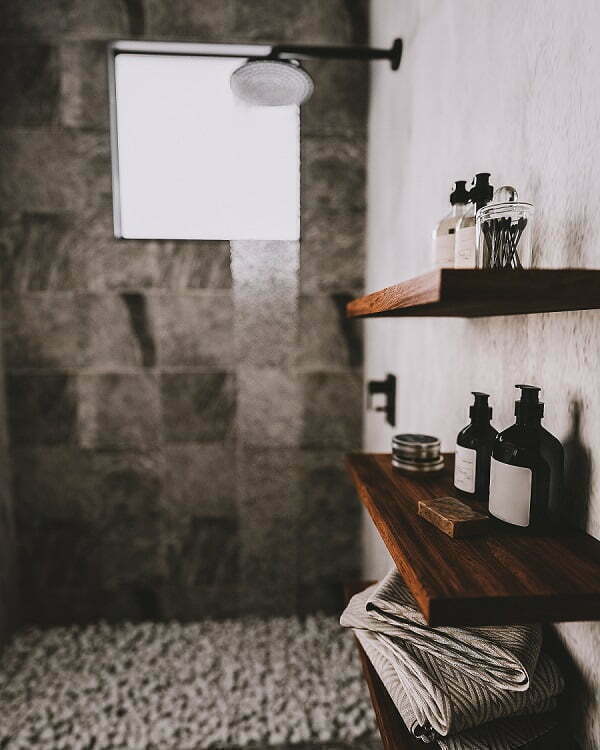 The bathroom is a room you need to get right when it comes to making your rustic aesthetic seem like a natural fit for your overall home vision. It can be very easy to make your bathroom look shabby and run down when trying to make it look rough and homely.
This tends to happen because utility furniture like radiators gets overlooked. Something like a cast iron radiator will give that ideal rustic feeling without the shoddiness. Trusted stores like Trade Radiators have a good selection of all kinds of radiators to choose from.
Another thing to consider is your taps and plumbing. While rust is often associated with the rustic feel, this can seem almost unsanitary in a bathroom. Rust works better in outdoor settings, rather than indoor.
For a bathroom, think industrial, or aged without the inclusion of stains or rust. This will contribute to your home's overall feel nicely without trying too hard. Remember that the rustic feel is meant to feel casual!
Get a Stylish Floor Couch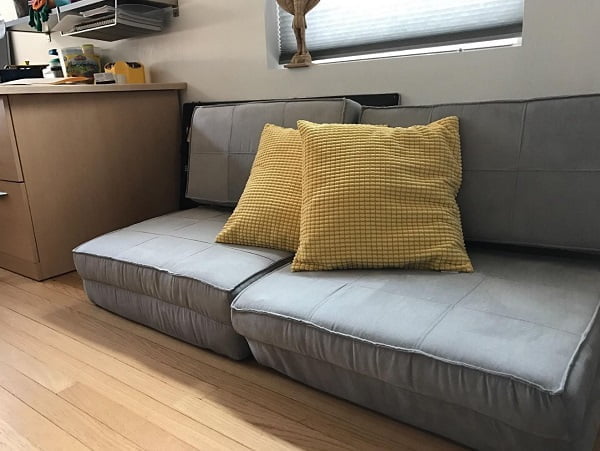 This is such an underrated idea for a home. A floor couch with the right design gives your home a cozy aura while remaining functional. Floor couches are not as common in Western culture, but they can really elevate your main room.
Get one that has just the right kind of color scheme, design, and the room that you need – you will be amazed at how well it fits into a rustic atmosphere.
Combine this floor couch idea with, perhaps, the woodcraft ideas segment, and we are starting to piece together a stylish home feel. When it comes to the chassis of the floor couch (if you want one), you can choose a rugged wooden design.
But this is only one idea. You can use all kinds of materials for a floor couch!
Build or Commission Some Pallet Art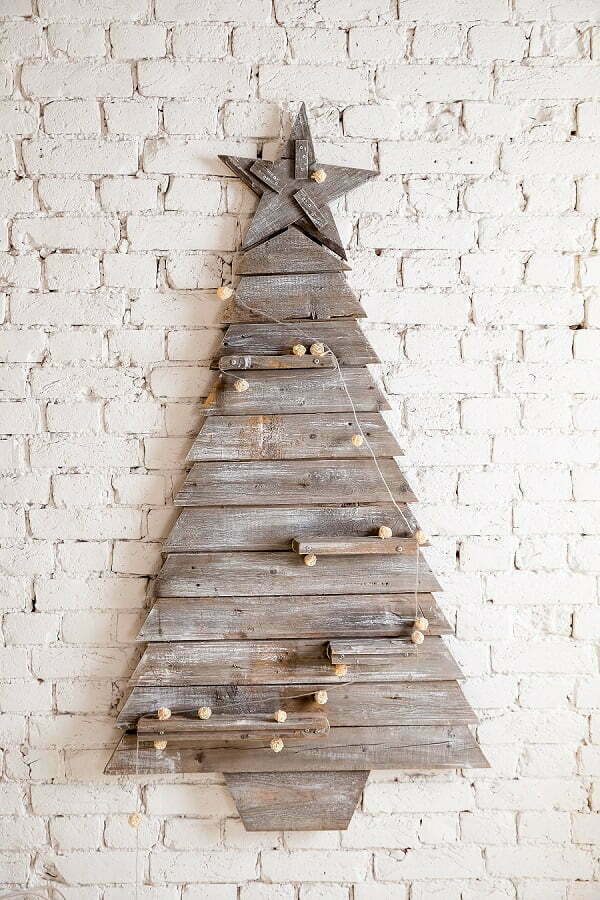 This is great for your main room, or if you treat the wood with a water-resistant varnish, for your back garden. The brilliant thing about them is that they are simple but elegant in their own casual way.
They can also be broken apart to make art such as sculptures. For scrap wood, they are a wonderfully versatile option. This may be a bit more expensive, as you will be paying for art, as opposed to something purely functional. But art makes a home what it is; it gives it character. Most importantly, it gives your home your character.
Art is a reflection of you and your taste and so making the decision to get some rustic art is as much a personal choice as it is a design choice.
Pallets are also ideal for a rustic table build for the main room, or for a back garden dining set.
Scrap Welding Ideas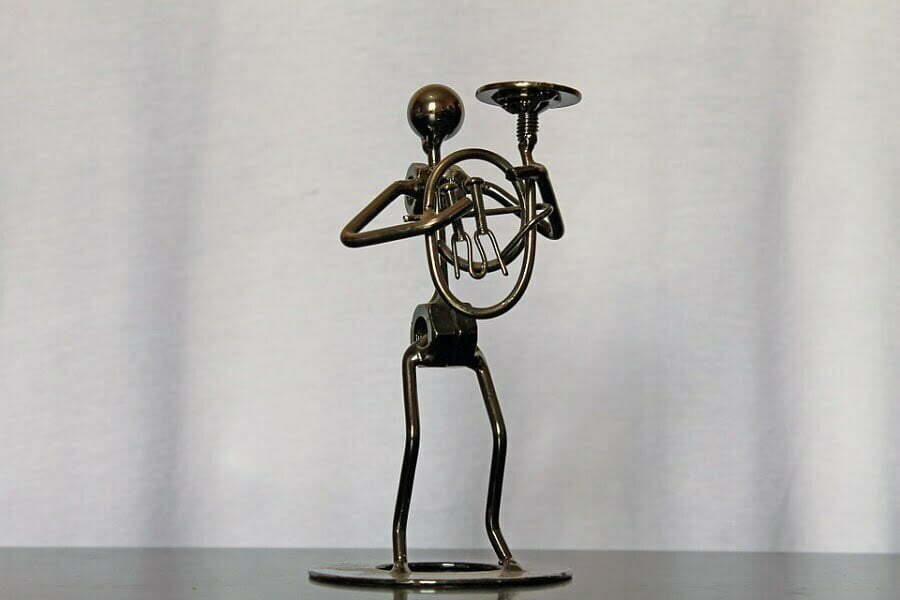 This is for the more technically gifted people out there – that is if you plan to do this yourself (and have the tools to do so). Again, there are plenty of artists that you can go to that will sort you out if you plan on going this route.
Scrap welding things like art is a good idea. Scrap metal sculptures have something particularly charming about them in a naturally rough kind of way. But using scrap metal for some art is a statement in and of itself. Not every home can pull it off and it can sometimes come off as cliché.
But you can also make functional use of scrap metal for things like table legs, the chair supports and can blend well with any pallet art or pallet use you are planning. Scrap metal is great for gaining some additional structural support for wooden structures.
Think about maybe using scrap metal as shelving support, or for adding design flair to any banisters or wooden room skirtings you have.
The Takeaway
Making your home a rustic paradise can be a challenge, but a rewarding one at that. It can be a difficult aesthetic to pull off if you are too lazy with it. But being the right kind of lazy with it gives a rustic look that extra charm.
And that, in a sense, is what makes the rustic look so popular and work so well if done right.
The only real downside to the rustic look is that you will need to commit to it fully or run the risk of having your home look mismatched and run-down. This kind of aesthetic only really works if it is applied to your overall home's aesthetic vision.
Recap
Liked this article? Here's what you can read next: