Last updated on January 9, 2023
Do you want to transform your outdoor space into an idyllic paradise? Here's how.
Whether you're looking to create a cozy backyard oasis or a vibrant garden full of life, these expert tips can help you achieve the outdoor haven of your dreams.
With the right plan and guidance, you can easily transform any outdoor area into a tranquil retreat that gives you the perfect escape from everyday life.
Read on for some of the best strategies you can use to create a stunning outdoor area that is sure to amaze.
Add a Water Feature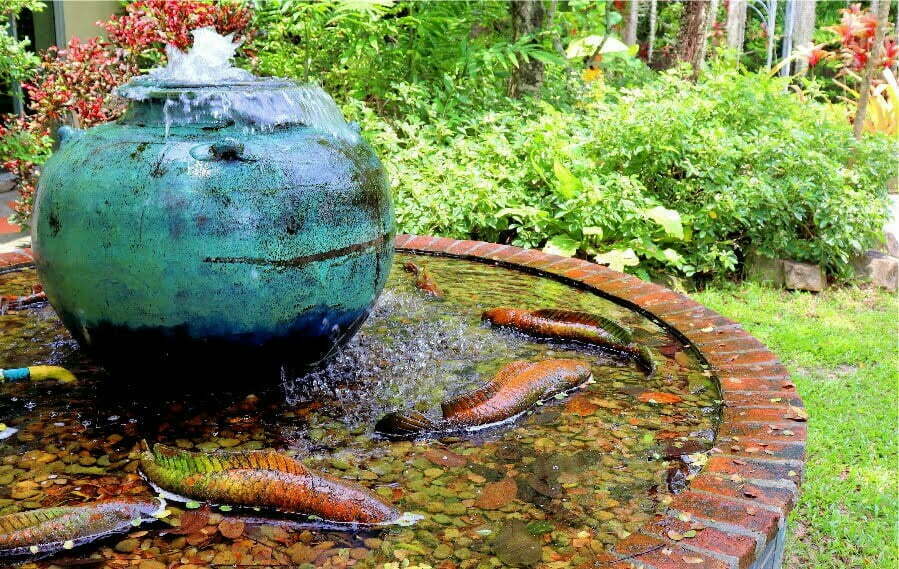 Adding a water feature is one of the best ways to bring a sense of calm and serenity to your outdoor oasis. Whether you install a bubbling fountain or incorporate a small pond, having running water in the garden can help make any setting feel like an enchanted paradise.
Not only do they provide soothing sounds, but they also attract local wildlife, bringing even more beauty and life to your garden.
When adding a water feature, it's important to choose the right size and type for your outdoor space. For instance, the types of outdoor water fountains vary, so make sure you select one that is appropriate for the size of your space and fits into the overall landscape.
Talk to a local expert to find out what size and type of water feature would work best for you.
Create a Seating Area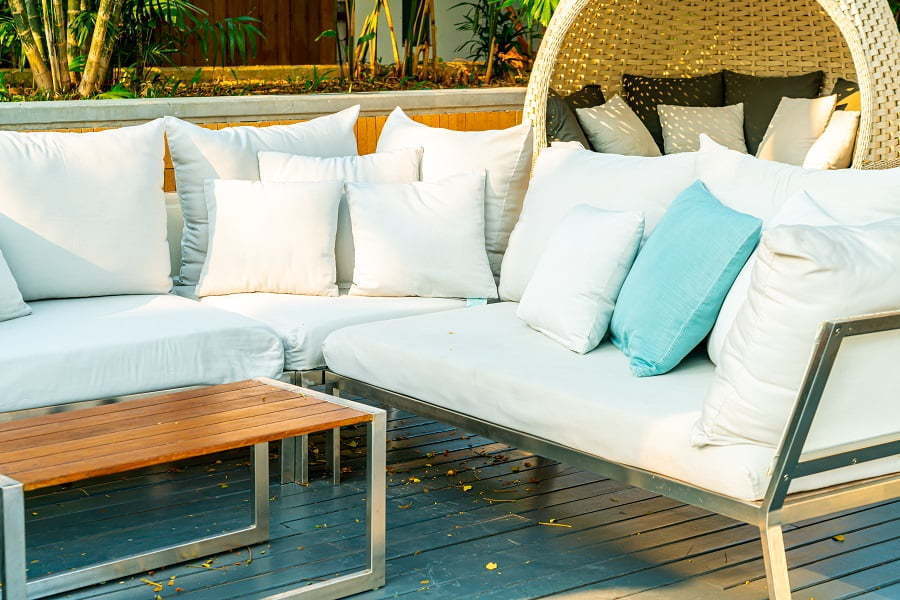 A seating area is essential if you want to create an inviting outdoor paradise. This gives you the perfect spot to relax and enjoy your garden while providing extra entertaining space when needed.
Various seating options are available depending on the size and style of your outdoor area.
You can opt for traditional patio furniture or create an intimate spot with a cozy bench or hanging chair. Whatever you choose, make sure it is comfortable and adds to the aesthetic of your setting.
Moreover, you can use other outdoor furniture, such as end tables and ottomans, to complete the seating area. Be sure to pick pieces that are weather-resistant to ensure they last for years to come.
Add Colorful Plants and Flowers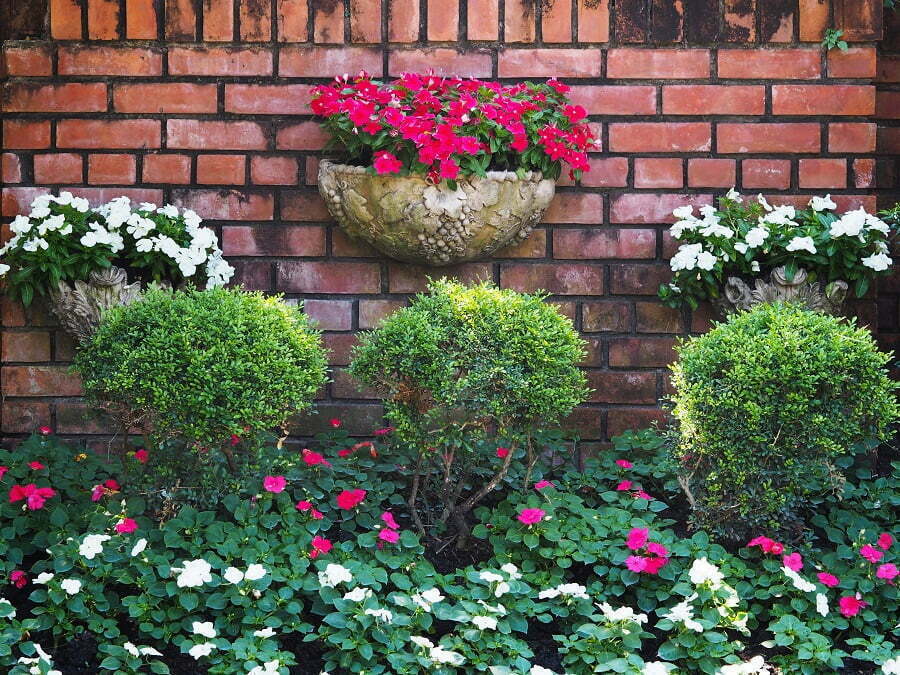 Having colorful plants and flowers in your garden is another great consideration when redesigning your garden space. It brightens up the space while adding life and beauty.
There are many types of flowers and plants that you can choose from depending on your climate and outdoor space. Consider selecting a mix of blooming flowers and evergreen plants to ensure you have colorful foliage all year round.
Moreover, picking the right location for your plants is also important. Make sure they receive adequate sunlight and have access to enough water so they can thrive in your garden.
Consult with an expert to determine the best spot for your plants and what types of flowers or plants would be best for your climate. If possible, use native plants to ensure they will survive in your local environment.
Incorporate Natural Elements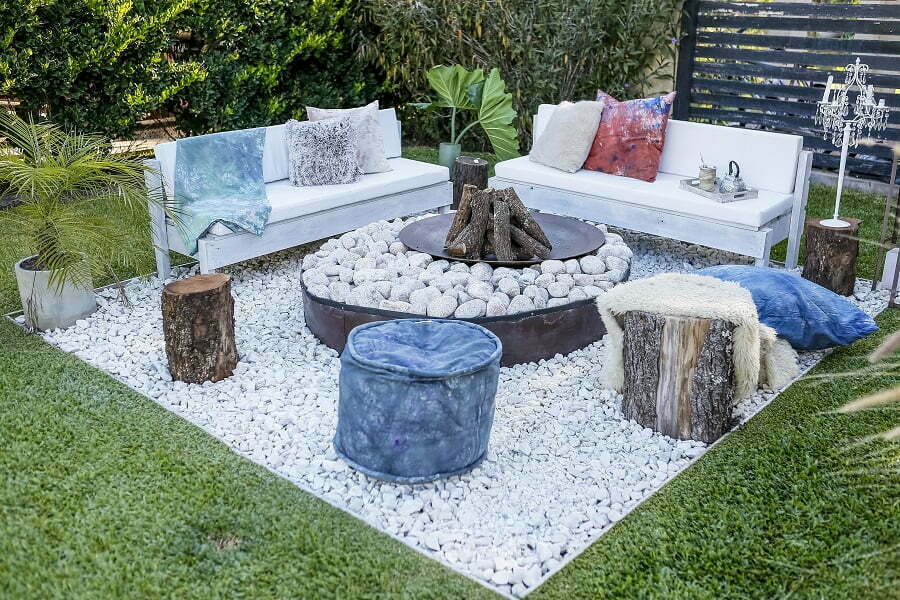 Adding natural elements to your outdoor space is an easy way to give it a rustic charm while also making it feel like a tranquil retreat. You can incorporate wood, stone, or other materials into the design to create a cozy and natural atmosphere.
Consider placing a few lawn chairs around a fire pit for an ideal spot to hang out on cool evenings or adding a trellis with climbing vines for a touch of greenery.
In addition, you can use boulders and stones to create walkways in your garden or incorporate them into other landscaping features, such as flower beds and rock gardens.
Incorporating natural elements into your outdoor haven is an easy way to create a beautiful and inviting atmosphere that you can enjoy for years to come.
Create a Pathway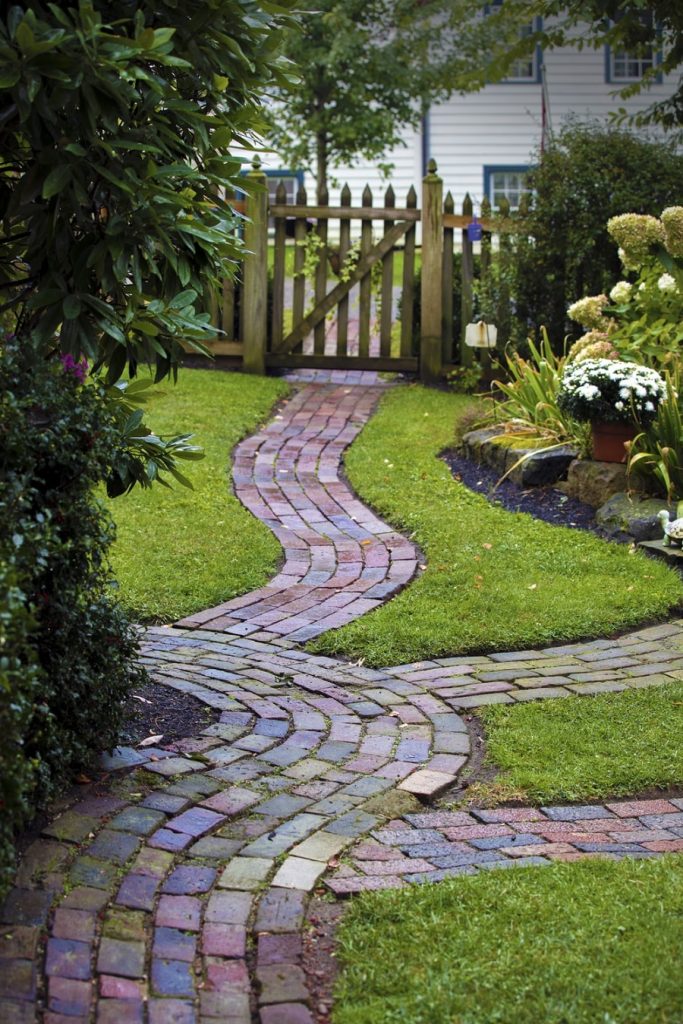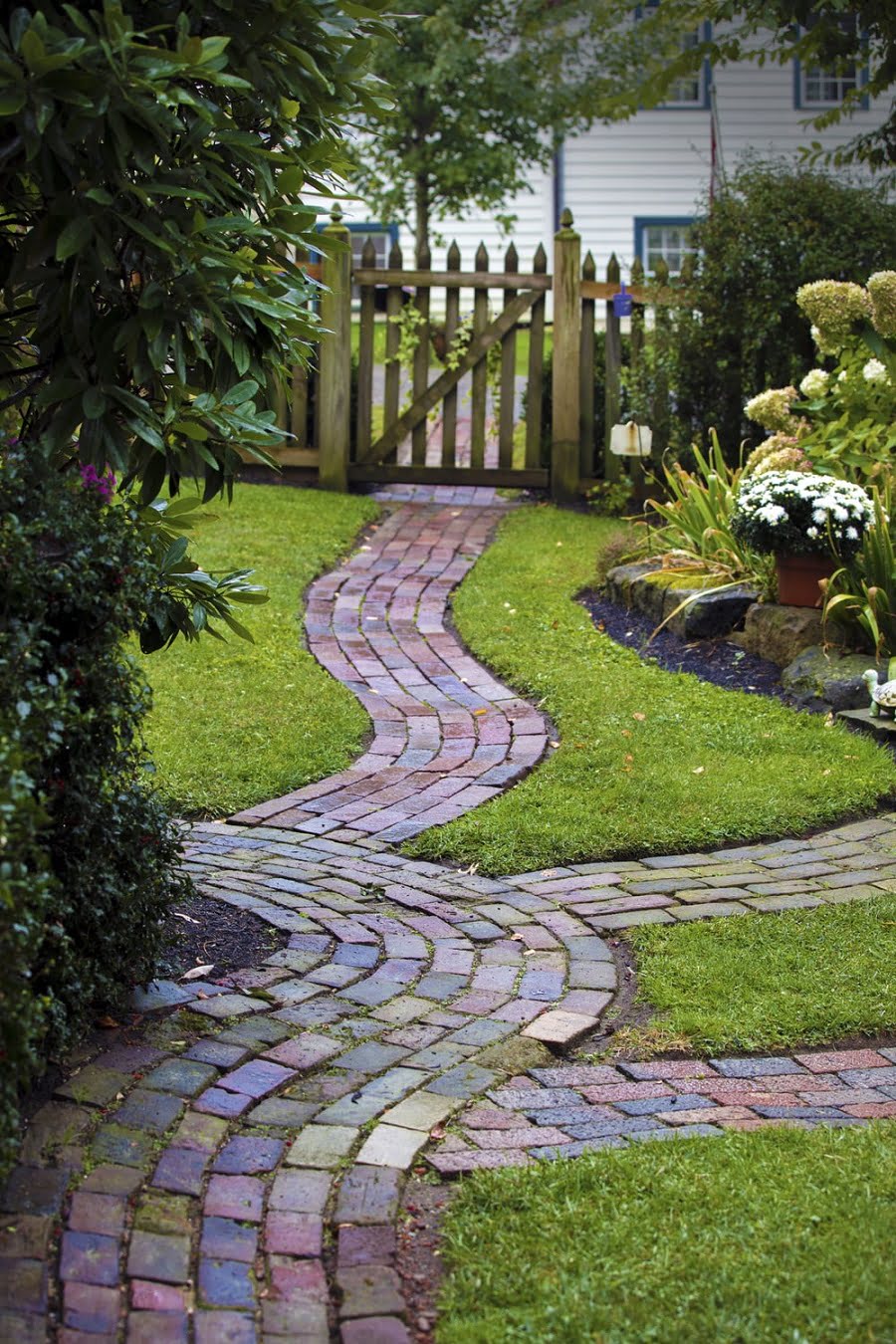 Creating a pathway through your outdoor space can help make it feel more organized while providing an inviting path for visitors.
Add stepping stones or brick pavers in different sizes to create interesting shapes and patterns. The options are endless — have fun and get creative with your design.
Moreover, ensure your pathway is made of materials resistant to the weather and last for years. Be sure to use materials that match the existing aesthetic of your garden or create an entirely new look with a different material.
For instance, you could opt for a more traditional look with brick pavers or go for a modern feel with concrete stepping stones.
Finally, you can enhance your pathway by incorporating lighting along the way. This adds an extra touch of sophistication while creating a safe and inviting path to walk on.
Consider a Shade Structure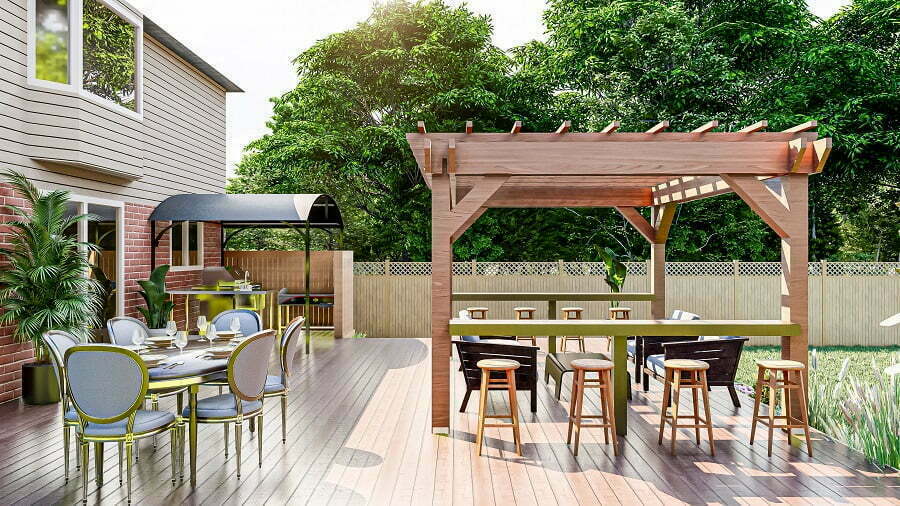 Including a shade structure in your outdoor space is an easy way to protect you and your visitors from the sun's rays. This can be anything from a gazebo or pergola to umbrellas or awnings — whatever works best for your climate and environment.
Consider investing in furniture made of weather-resistant materials, such as teak or aluminum, to ensure it lasts for years to come.
In addition, you can add wall art and other decorations in the shade structure to create a cozy atmosphere that you and your family can enjoy. This is an ideal spot for hosting outdoor get-togethers with friends and family while staying cool on hot days.
Add Some Lighting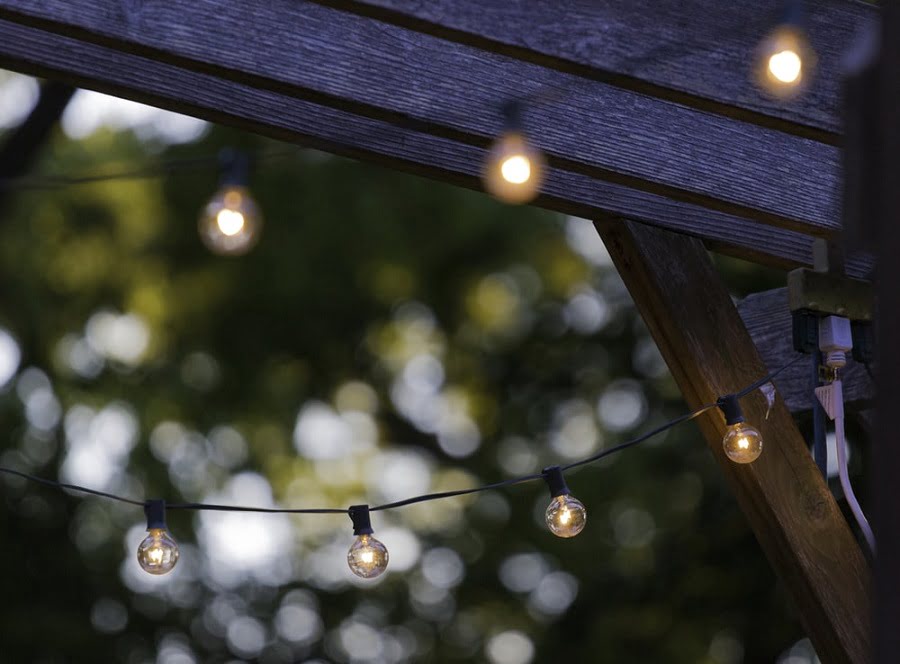 Adding lighting to your outdoor space is an easy way to transform the area into a cozy and inviting retreat. You can use string lights, lanterns, or candles for a low-key atmosphere or opt for more modern solutions like spotlights and floodlights.
Moreover, be sure to pick lighting sources resistant to weather elements and use energy-efficient options like LED bulbs to save money.
You can also consider installing motion sensor lights for a more secure environment — perfect for those late-night strolls in your garden. You can work with experts to determine the best lighting solution for your outdoor space.
Transforming your outdoor space can be a fun and rewarding project that you can enjoy for years to come. With the right tips and expert advice, you can create a unique and inviting area for family gatherings and special occasions.
Incorporate natural elements, create pathways, add shade structures, and think about lighting options to enhance your outdoor space and make it feel like a true retreat.
Liked this article? Here's what you can read next: