Last updated on April 5, 2020
Looking for the best bidet attachment for your toilet? Our top-rated picks will help you save on toilet paper and make the bidet experience actually pleasant. Read on!
What if you were able to never buy toilet paper ever again? How much would you save? That would mean a lot because even though a single pack of rolls isn't expensive, it quickly adds up. Meanwhile, a bidet is a device that simply uses water to wash your body after the deed is done. It's been around for centuries but only prevalent in some parts of the world. A bidet is not common in the US, though.
That doesn't mean you have to go ahead and install a standalone bidet in your bathroom right now. An easier and more accessible way is to get a bidet attachment. This is the story of this gadget.
A bidet attachment comes in these four different types:
A handheld sprayer that can be used for multiple washing purposes.
A mechanical toilet seat attachment that uses water pressure of the toilet tank.
An electric attachment that has more customizable features like water heating.
A toilet seat with a bidet (washlet) that includes an air dryer on top of other features.
As you can see you have a versatile set of options to choose from and they aren't that difficult to install and try out.
How to choose the right bidet attachment?
Besides choosing the type, here's what you need to consider:
Do you have a power outlet near your toilet? Choose between a mechanical and electric device.
Do you want to replace your toilet seat?
Are you fine with using a sprayer (less comfort)?
Are you going to use an air dryer?
We've also noticed some common caveats with many bidet attachments – here they are:
Things you need to watch out for
Water pressure
Water pressure spikes (especially initial)
Does it fit your toilet measurements?
Leaking
Now that you know what to look for and what to watch out for, let's see what we have found. We've picked the products based on all of the above criteria as well as types available. So this top list is well-rounded. Please note that we do get compensated by Amazon for qualified purchases (links with #ad) at no expense to you.
Which of the following will save you a lifetime worth of TP?
What's Inside?
Tushy Bidet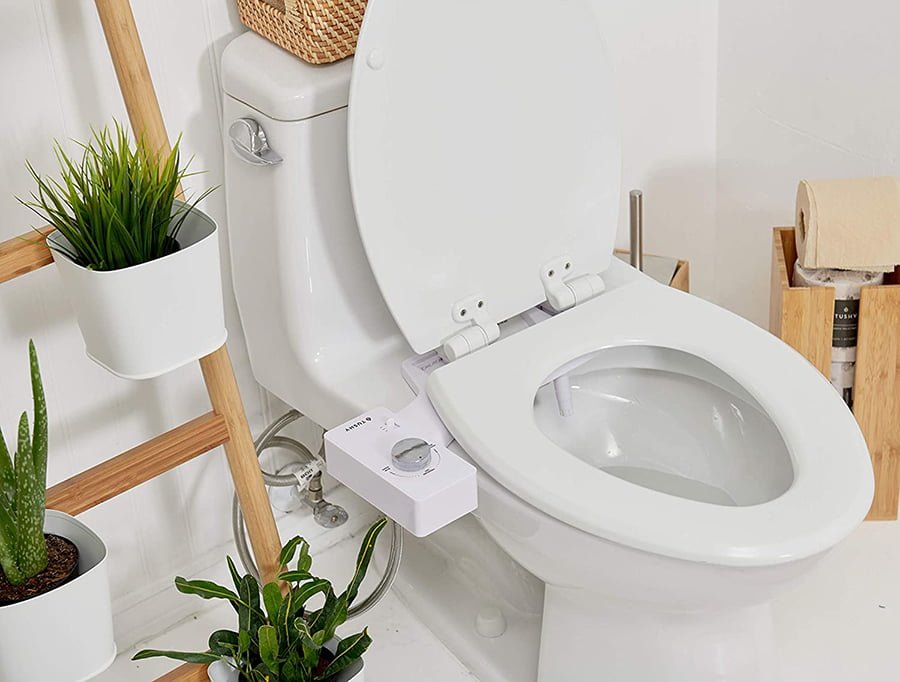 The Tushy is a popular bidet attachment for your toilet seat. The best thing about it is the simplicity of the design. It works off your existing toilet plumbing so you don't need to make big changes to your bathroom to have a bidet.
Pros: good pressure; completely mechanical so it doesn't require anything but the water supply; not difficult to operate; requires no electricity or additional plumbing; it fits most standard toilet; water pressure is adjustable, and there is a self-cleaning mode.
Cons: it's not nearly as easy to install; the mounting bracket itself is pretty thin.
Toto Washlet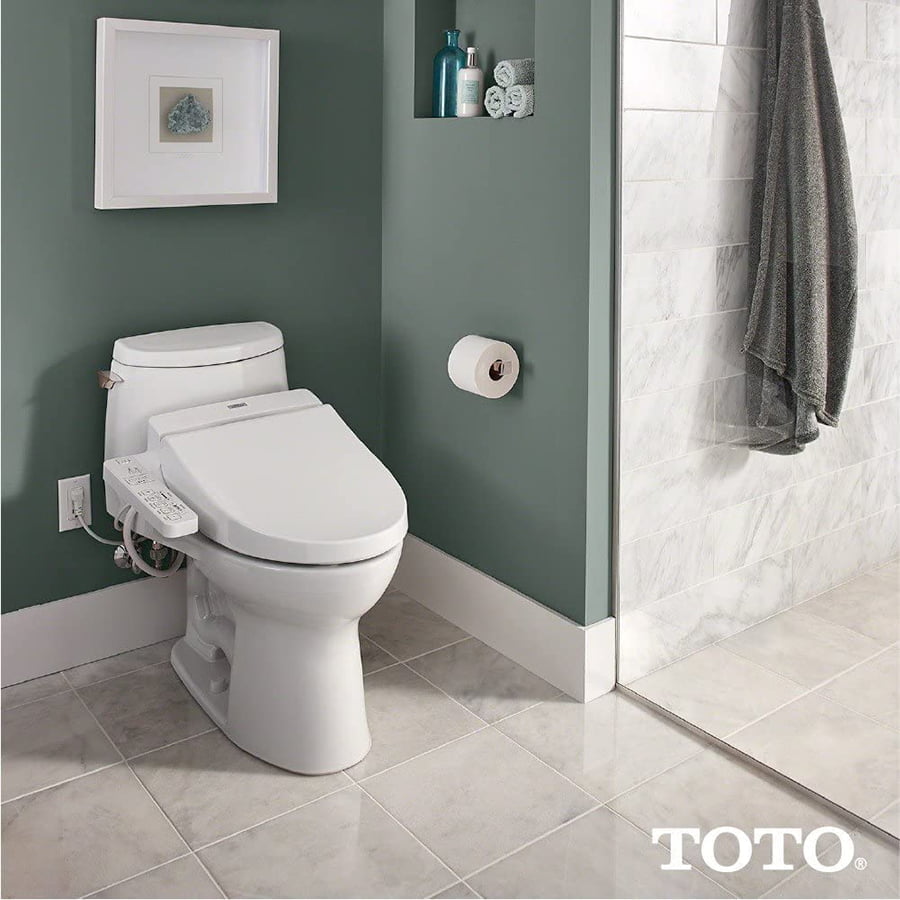 Another popular attachment is the Toto. It's very different from Tushy because it is an electric device. That brings its pros and drawbacks. It's more powerful but you need a power outlet by the toilet which isn't that common.
Pros: pre-mist to help prevent waste from adhering; the seat is heated to provide maximum comfort; adjustable water pressure; adjustable wand position, seat, and dryer temperature.
Cons: the stream is not as strong; don't expect the dryer to completely dry you off.
Bidet Toilet Seat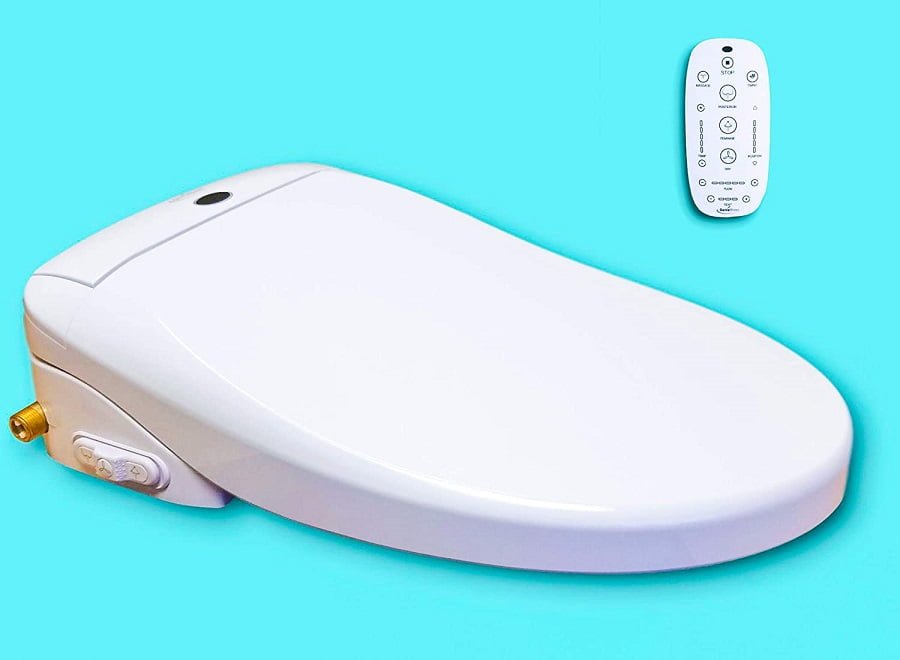 Pros: elegant and sleek; remote control with an adjustable nozzle extension; the water pressure is pretty strong.
Cons: the angle of the water spray is too wide so the water goes to the front.
Non-Electric Bidet Attachment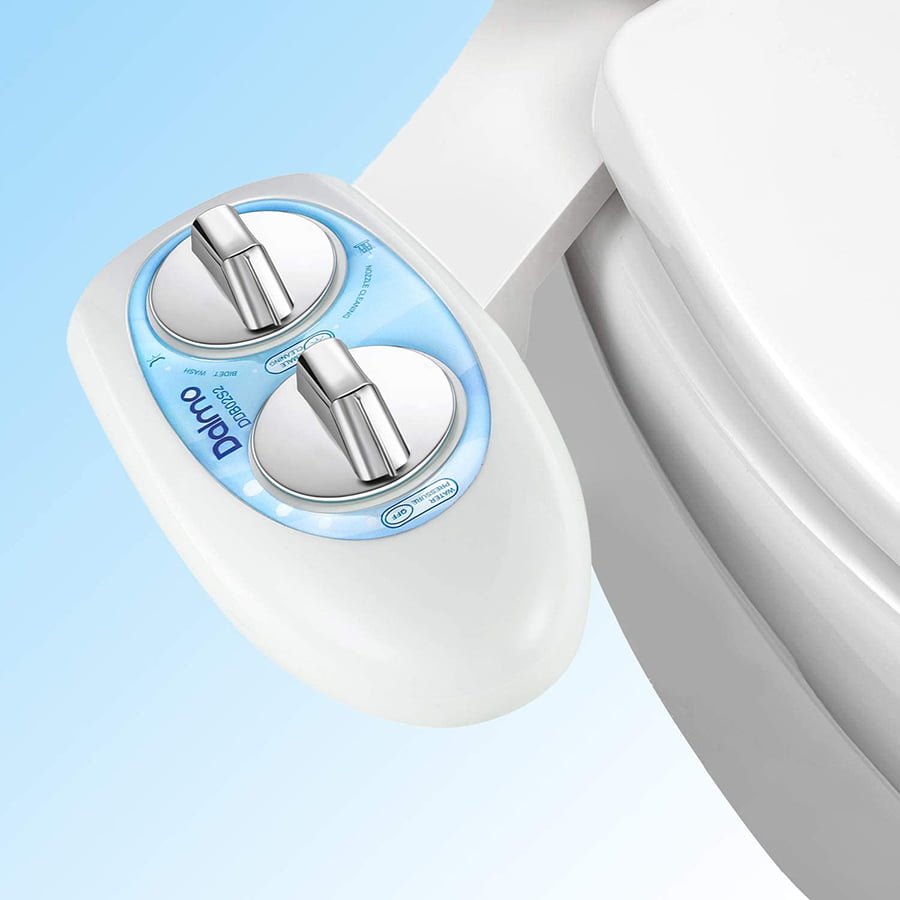 A non-electric but adjustable bidet will function off your toilet water pressure. The best thing about it is the easy installation that will fit any toilet seat.
Pros: made of durable and eco-friendly ABS material that is impact and corrosion resistant to keep clean and long-lasting; adjustable water pressure; it will be universal for most toilets; installation is simple and quick; leak proof.
Cons: poor quality seat bumper – it doesn't stick well.
Brondell Bidet Toilet Seat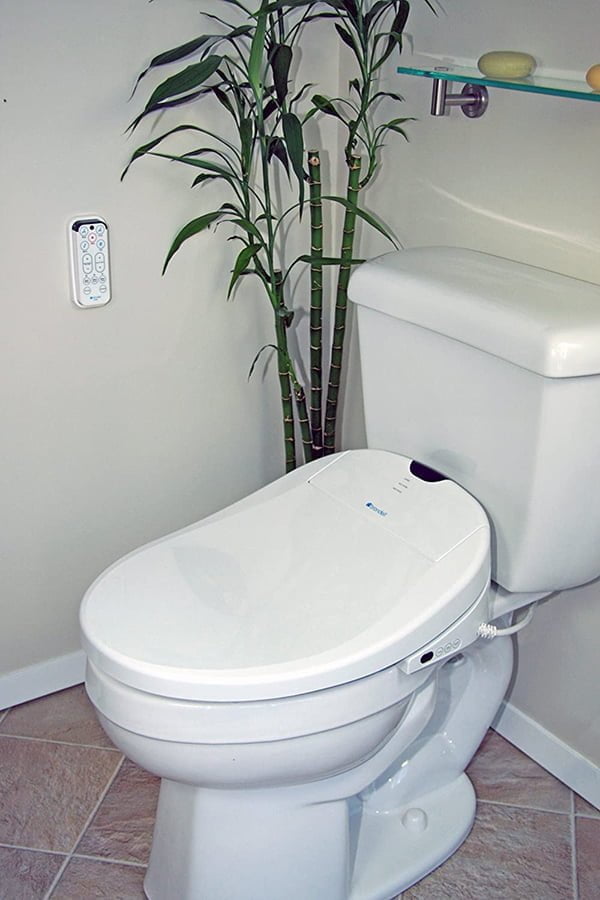 Brondell is another popular brand for transforming your toilet into a makeshift bidet. It's a complete toilet seat with very powerful features.
Pros: has a nozzle sterilization function using silver nanotechnology; has an instant heating system for warm water; adjustable water temp and pressure; adjustable spray width; the seat has separate sprayers for the front and the rear.
Cons: the warm air dryer is not that useful – it moves very little air and you'll likely drip dry just as quickly.
Bidet Sprayer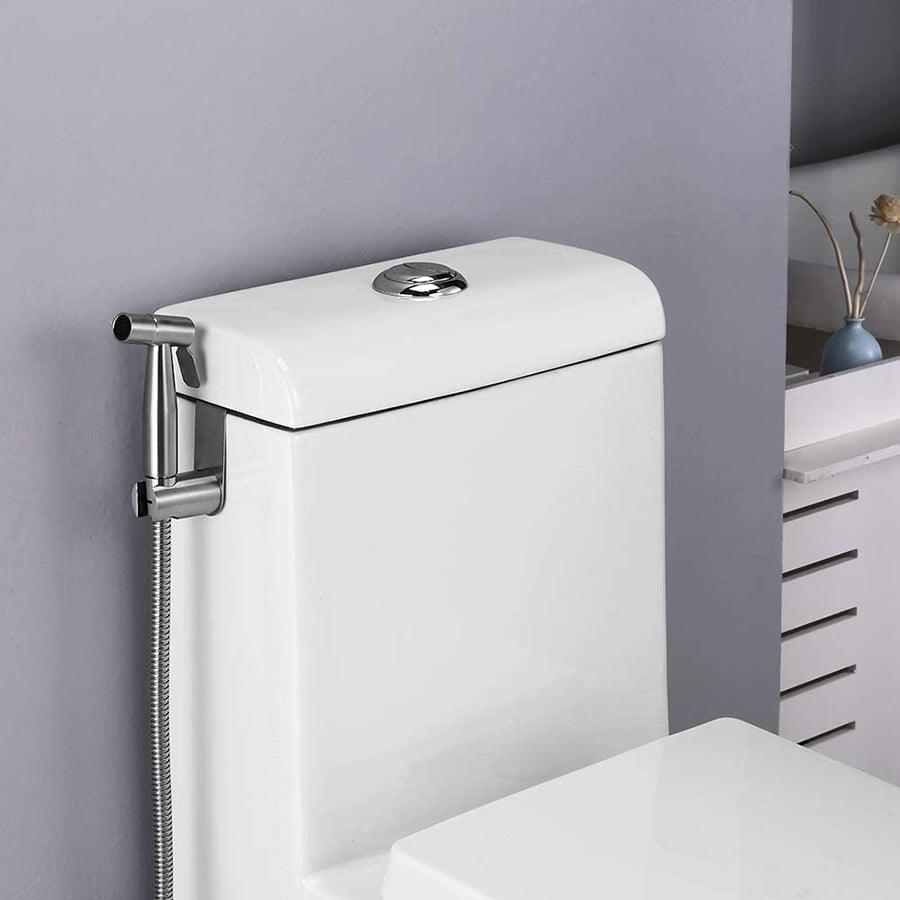 You may simply want to attach a sprayer to your toilet tank and use it as a bidet. It's not as convenient but the easy installation makes up for it. It's a great option if you're not sure you want to use a proper bidet.
Pros: easy DIY installation methods (wall or toilet mount); multi-purpose, it can not only clean the body but also can be used as a diaper sprayer, toilet cleaning, toilet cleaning, etc; pressure is adjustable; stainless steel; great value for the money.
Cons: leaking is a problem with this product.
Japanese Toilet Seat
The Japanese Toilet Seat is perhaps the only bidet seat that can be called smart. It packs a lot of features that will upgrade your regular toilet to an advance gadget.
Pros: warm water wash with temperature control; easy to use remote for personalized settings; soothing heated seat with adjustable temperature settings; 5 adjusted water pressure levels.
Cons: the water pressure is like splashing water with your hand. It's not strong enough to get inside and clean.
Handheld Bidet
Another handheld bidet sprayer for your consideration. It's what you'd expect a sprayer to be. But be careful with the water pressure when using it as a bidet.
Pros: this bidet sprayer hose set is leakproof, durable, rust-proof, lightweight and easy to use; adjustable water pressure; comes with drywall screws and hardware to mount it to the wall.
Cons: there is a pressure spike at the initiation of spray.
Mechanical Bidet Attachment for Toilet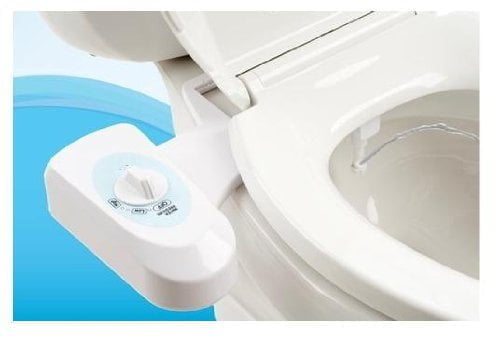 We've chosen this mechanical bidet attachment because it fits low profile toilets so well. Not all products on the list are capable of that.
Pros: does not use electricity and does not rust; very easy to install; fits low profile toilet which is wider than regular toilets; very convenient and easy to use.
Cons: there are 2-3 leaks, and 2 of them are from the plastic parts on hose attachment.
Bio Bidet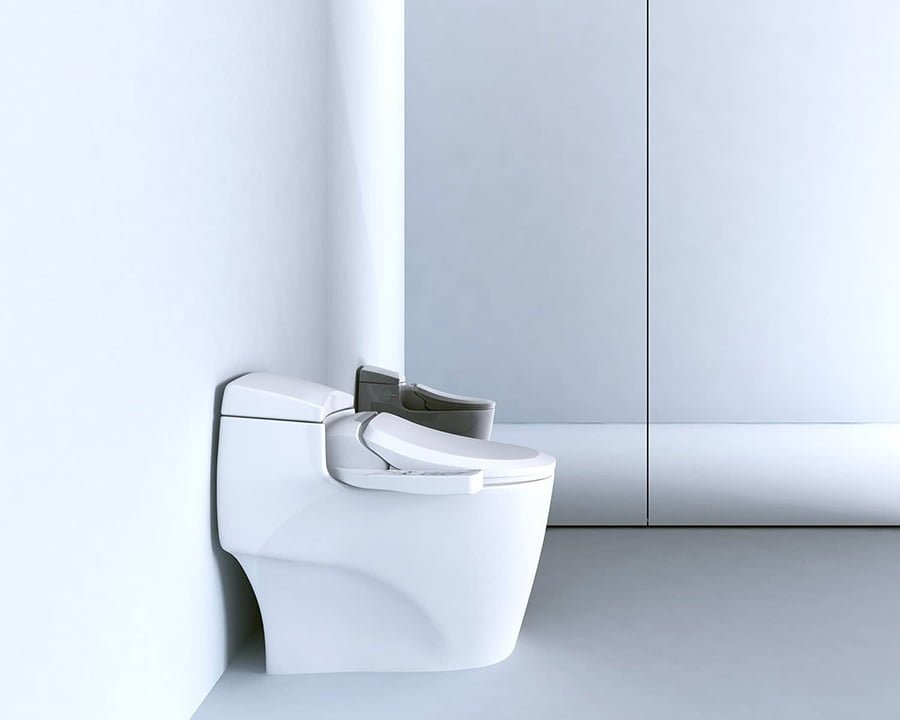 Bio Bidet is a high-end product for a toilet seat. So if comfort is what you're after along with functionality this is a fine choice to consider.
Pros: energy-saving mode reduces the use of electricity; streamlined adjustable heated seat and water; slow closing lid; no cold water shocks and no fluctuation in the water stream.
Cons: the drying function seems fairly useless; air dry doesn't reach the front at all.
Liked this article? Here's what you can read next:
---
Disclosure: As an Amazon Associate we earn from qualifying purchases.