Last updated on September 23, 2023
A good BBQ is all about creating the gathering experience. Which is why designing your outdoor space for it is so important. Use these backyard BBQ area design ideas.
There are few things as relaxing as having an outdoor cooking area where you can spend time with your friends and family while enjoying your favorite foods. And, of course, nobody can say no to a good barbecue party!
But to enjoy this, you need to work on your outdoor space to create the perfect area that houses your grill – whether a traditional type or something more modern – and furniture where your friends and family can sit around and catch up.
Read on as we discuss a few backyard BBQ area design ideas for some serious inspiration.
Build a Grillzebo or Grill Gazebo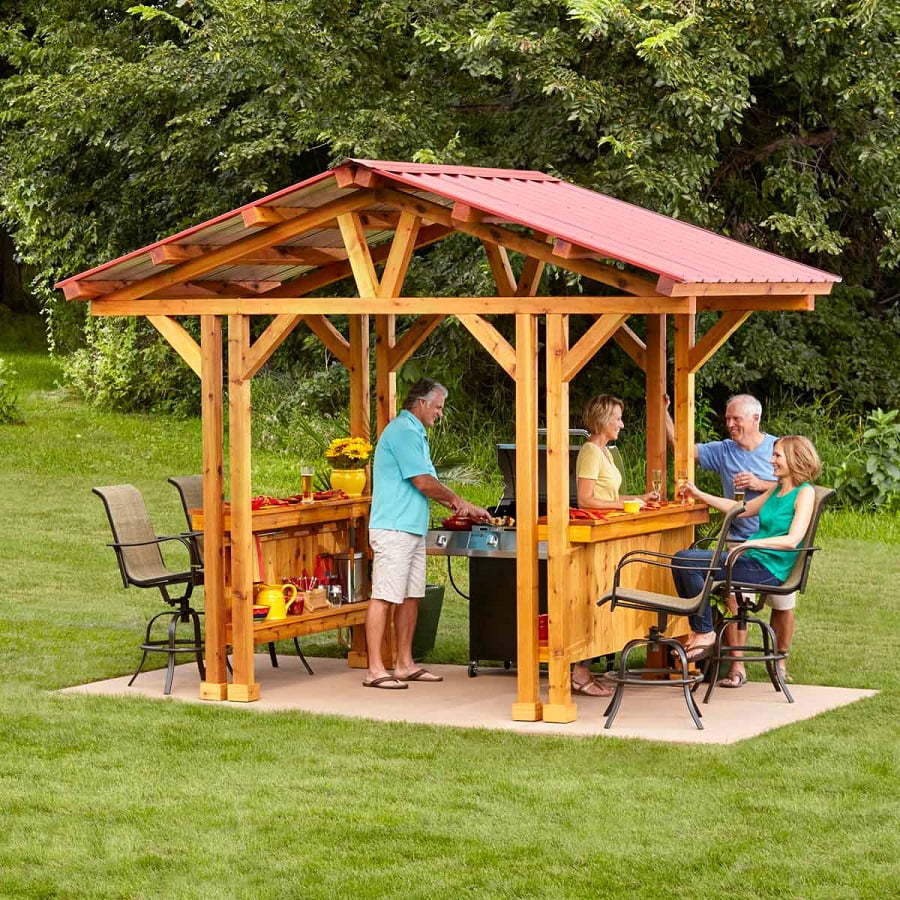 For those of you who aren't aware, a grillzebo is a covered space that resembles a gazebo – but for grilling. It's actually an excellent place that allows you to continue cooking, irrespective of the weather.
In fact, if you are a DIY expert, you can build one yourself over the weekend. All you need are the necessary materials, along with detailed instructions, and you'll be able to enjoy a lifetime of grilling bliss.
Opt for an Open-Fire Barbecue Bar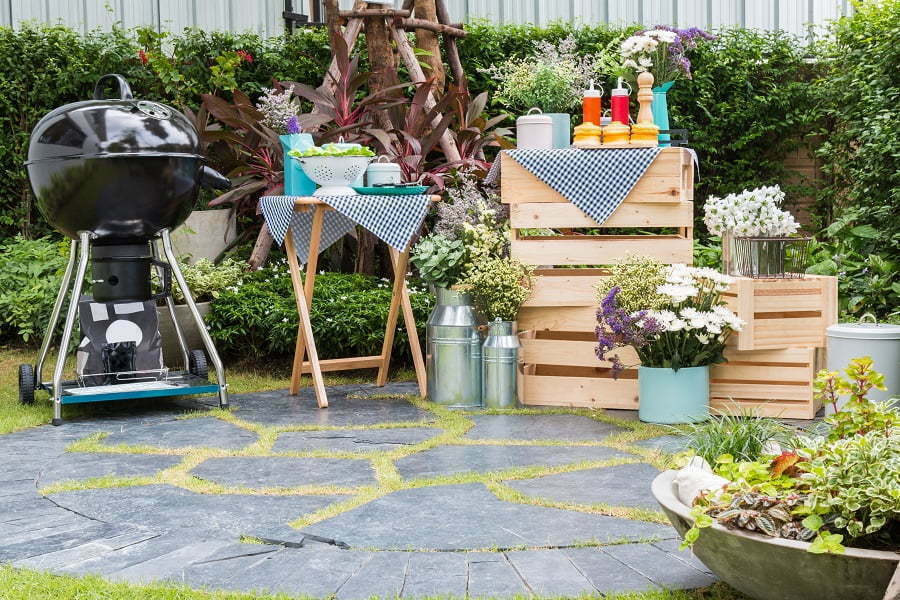 An open-fire barbecue bar is a perfect place to host an intimate gathering while you cook your favorite steak and kebabs.
Imagine an average-sized space in your backyard that includes a prep space for grilling, benches or chairs, patio, and maybe an outdoor refrigerator to keep your food and drinks cold. You can also decorate the space by placing some fresh flowers for a homey touch.
Covering Up an Ugly or Dated-Looking Patio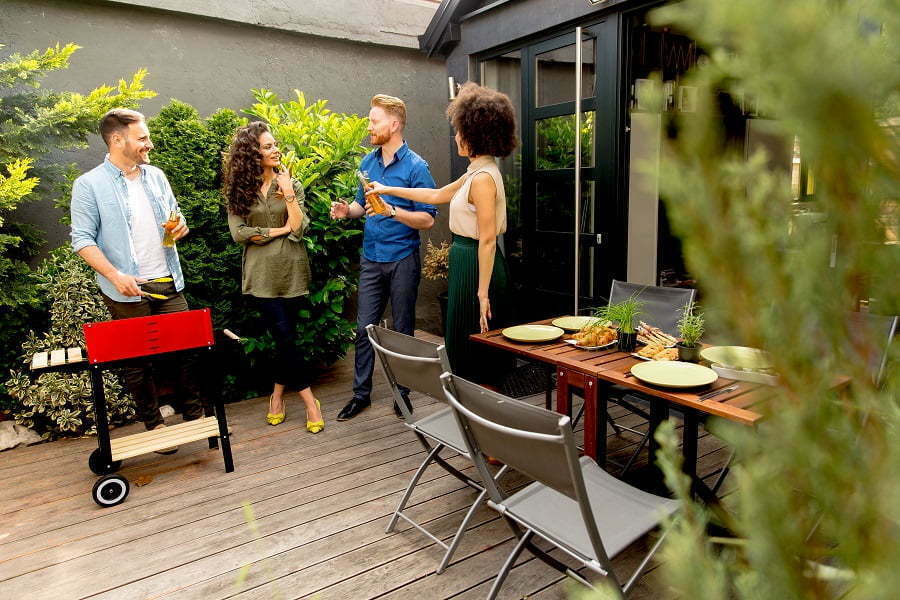 Even when you are working your magic on the most advanced grill, it can still feel unfulfilling when it sits on a concrete patio that – for the lack of a better word – is just ugly.
You can instantly transform your space by changing the flooring of the patio, which is also one of the best solutions to cover a concrete patio. The other advantage is the fact that the whole set-up is temporary. You can always change the deck when needed.
Using Stones for Amping Up Your Grill Island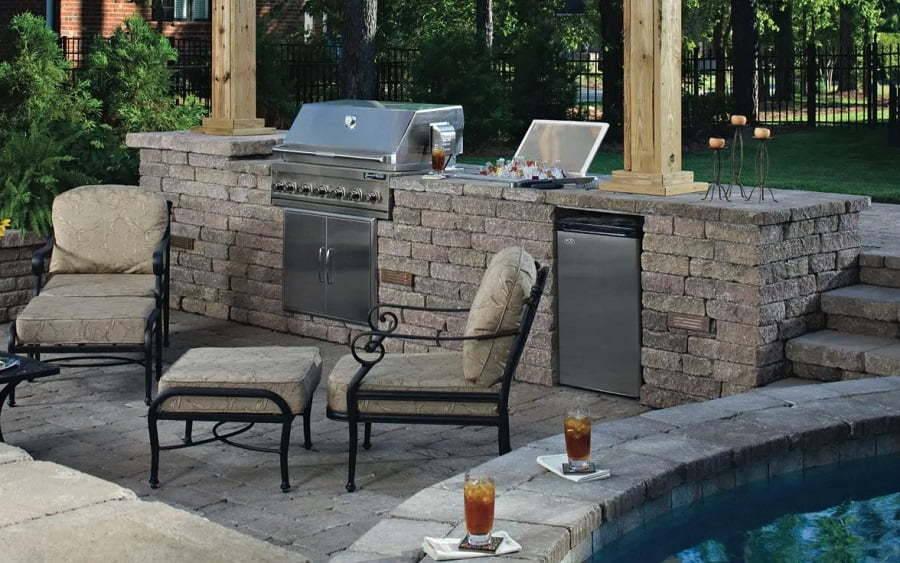 We would highly recommend keeping a mix of modern and natural looks when designing your backyard BBQ area. If you have a limited budget, you can work on building a grill island with stonework to hit that sweet spot of a rustic yet contemporary vibe.
Not only does a stone-covered grill island look fantastic, but it can also be pocket-friendly. Plus, there are several DIYs on the internet to guide you through the entire project.
Sprucing Up the Lighting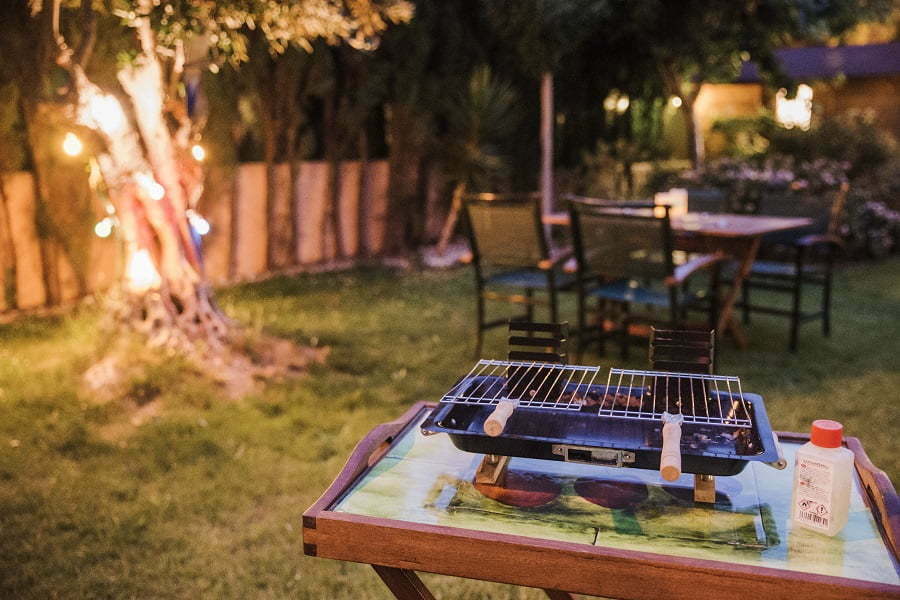 You'll be pleasantly surprised at the difference that changing your lights can make to your patio.
Fix your grill in a way that it's placed face out to your entertaining area, and add some tiki torches, fairy lights, or standalone lamps to create a cozy ambiance. Draping lights or highlight lighting are also a great option to keep the area well-lit once the sun starts to set while adding a stylish element.
You can also experiment with the colors of these lights. For instance, opting for yellow lighting, instead of the traditional white creates a more relaxed and laid-back ambiance.
Creating a BBQ Pit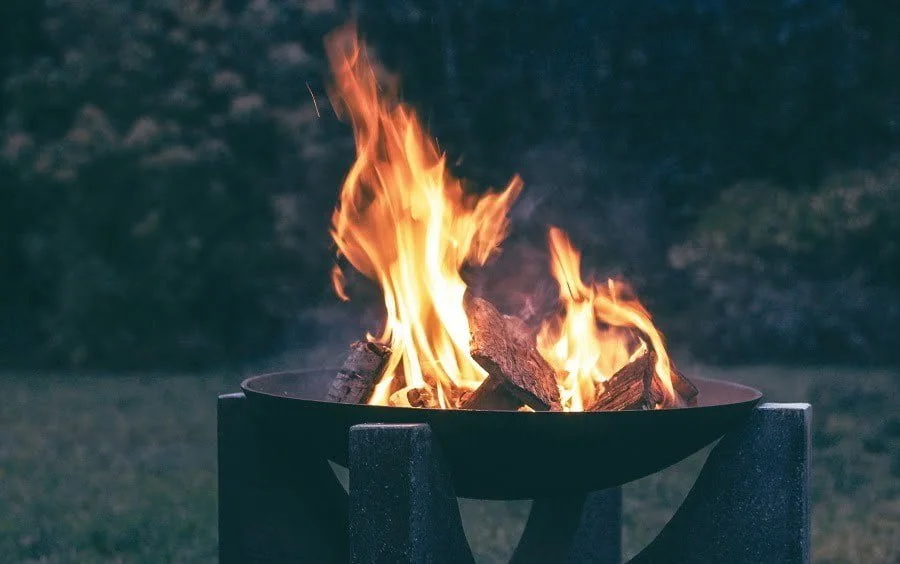 This idea is more fitting for people who are frequently hosting large grill-outs. Find a suitable space in your backyard, and get started on making a personal BBQ pit. Once you lay the footing, all that will be left is placing the stone on cement (course by course), installing a grill base, and it'll be done.
Working on the Balcony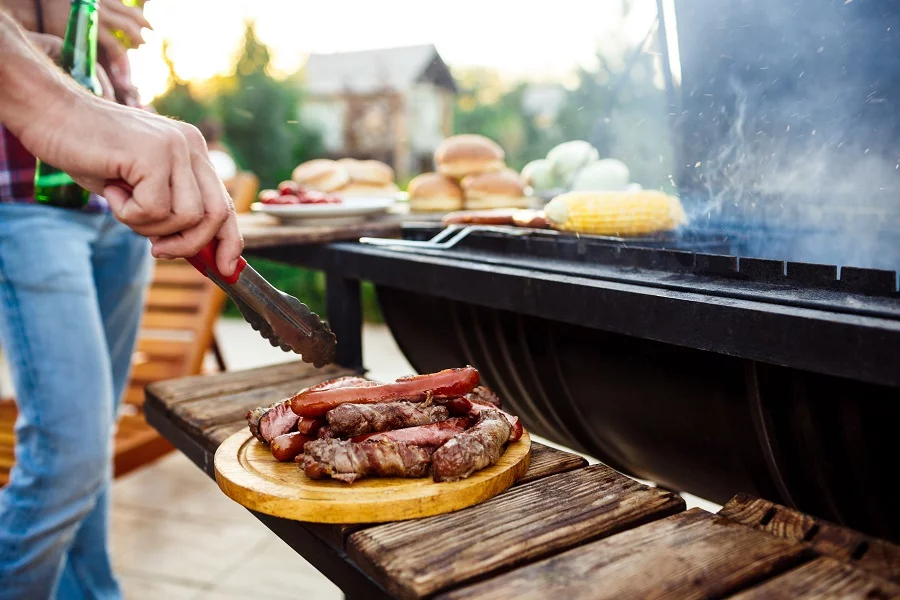 Most of the time, people don't use their balconies. So instead of making it an extra storage room, why not work on it to create a beautiful BBQ space? Make sure to understand how smokeless fire pits work if you're going to set it up on a balcony.
Even if you have a small balcony, you can work around with elements and add simple extensions of your decor to create a relaxing place to enjoy grilled goodies and hang out with a few friends.
Magazine-Worthy for Ultimate Luxe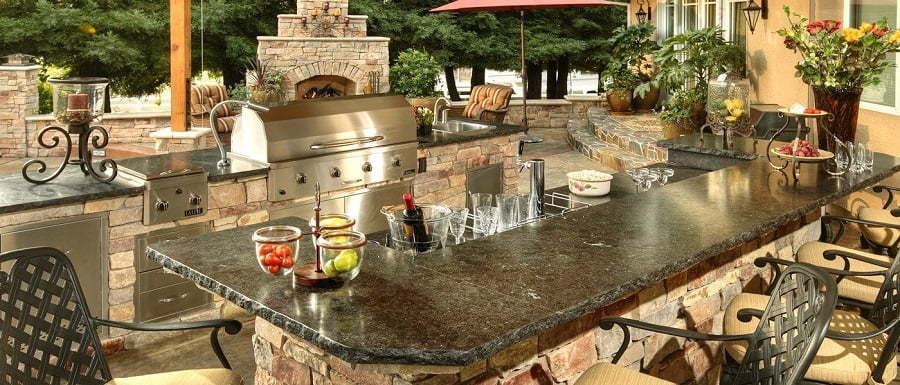 How many times have you wanted to recreate a luxurious backyard BBQ area that you saw while going through home improvement magazines?
While it is true that having these can be a bit expensive, if you are successful in choosing the right set of BBQ equipment, it can also last for years.
Try to install a propane gas grill with a modern steel finish, and set up furniture that you would usually place indoors. You can buy an intricate center table topped with high-shine marble platforms too to up the posh quotient.
Platform Deck for Broadening the Yard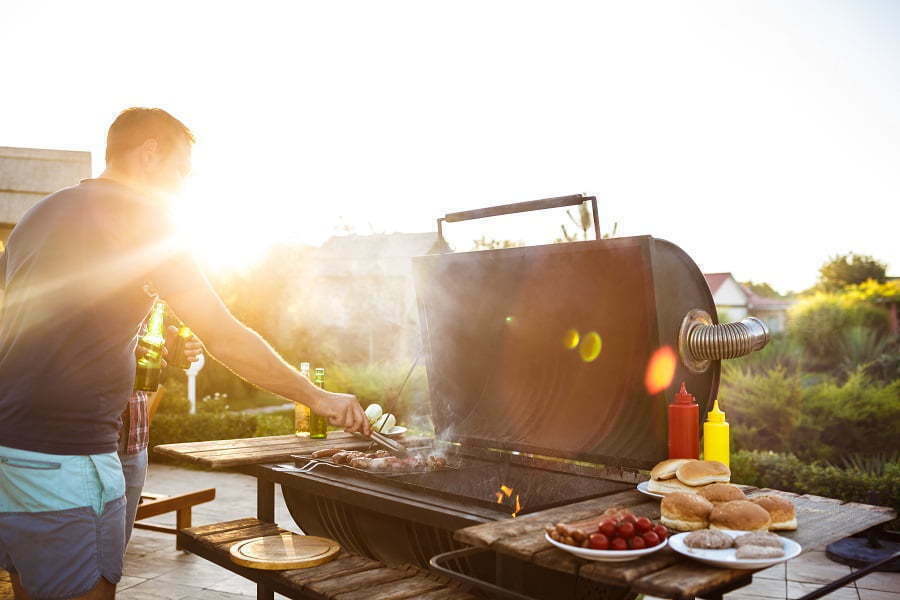 Making a platform deck can also be a wise decision! It's a stylish and refreshing way to broaden your backyard, after all.
Firstly, the whole area will be detached from your house, and secondly, the deck doesn't require any deep footings. The fact that you don't need to install stairs or railings is another advantage.
Again, you'll find plenty of online DIY blogs that can help you finish this project under a weekend or two – even with minimum construction experience.
Concrete Jungle Style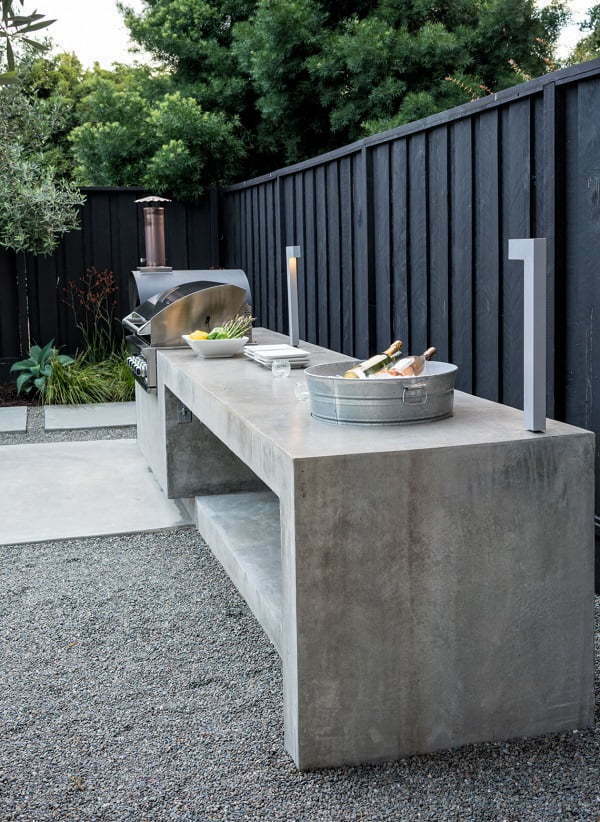 The concrete jungle idea cannot only make your BBQ area look more inviting, but it also adds to the privacy. You can install tall fences to block out the hustle-bustle of the city, and create a personal space to call your own. Decorate the walls with leafy plants, and if possible, do a wooden flooring for the ultimate experience.
So, there you go! These are some of the best ideas that you take inspiration from if you are looking to build or redesign your BBQ area.
As you might have realized, most of them are very simple and can be undertaken as a DIY project. At the same time, if you don't have the time you can always enlist the services of professionals to get the job done for you.
Lastly, while it's great that you are looking to make a relaxing BBQ area to spend time with your friends and family, make sure you have the right grill and the handy booklet of some of the best bbq recipes. After all, what's the use of hosting a barbecue that doesn't serve delicious food?
Recap
Liked this article? Here's what you can read next: