Last updated on January 5, 2023
Like cooking outside? Here's how to choose a gas grill for your outdoor cooking station. Read on!
It's an early Sunday afternoon. The weather is beautiful; the sun is shining, birds are soaring through the cloudless sky, a warm spring breeze is gently blowing through the trees. You're laughing at your kids as they're playing with the dogs in the playground. 'What a beautiful day!', you say. 'What more could one ask for?'
Of course, there is something. The only thing that could add even more flavor to this day is a delicious outdoor meal.
Whenever the BBQ season approaches, cooking all of a sudden gets much more diverse. Steak with grilled corn? There you go. Grilled eggplant with tzatziki? Why not! Spicy chicken with vegetables? Yummy.
Cooking meals on a gas grill is fun, easy, and super tasty. The only difficulty that it might bring is choosing the perfect grill for you and your family. Don't worry; we've all been there. That's why we prepared a short beginner's guide to help you decide.
To choose the right gas grill for your cooking station, always consider a few things:
Natural or Propane Gas?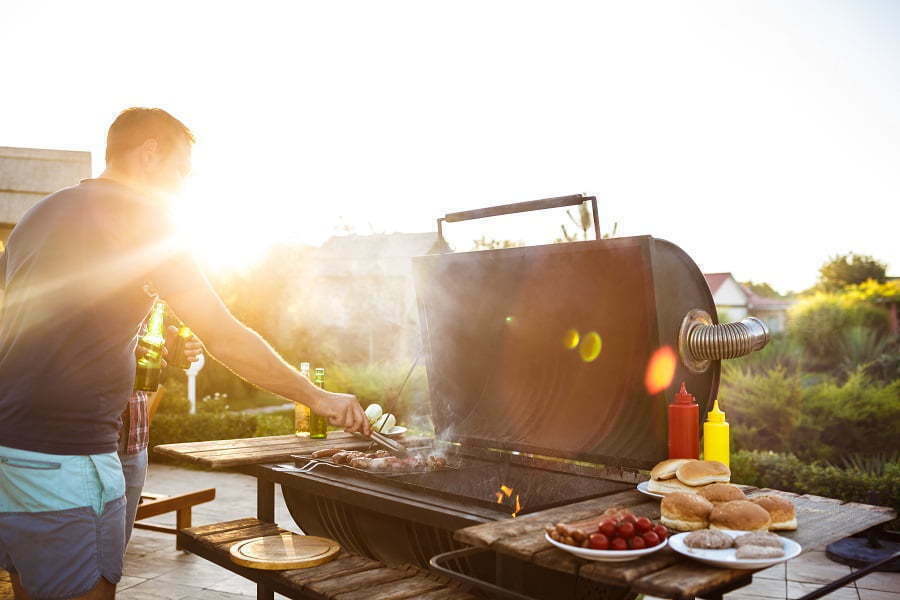 There are two types of gas grills: those running on natural gas and those running on propane. You can choose either one of them, but remember that you have to stick to your decision; your grill will only work on the fuel that it's designed for.
Choose natural gas if you want to spend less money on changing the gas tanks. Keep in mind that beforehand, you will have to install a gas line to the grill from your house. Because of this, you won't be able to move your grill around, but you will surely save some money.
Choose propane gas if you want your grill to burn stronger. You will be able to move it around your garden, but it's a more costly option, as it requires changing the tank quite frequently. Plus, there's always a risk of running out of gas if you don't have a spare tank.
Freestanding, Portable, or Built-in Grill?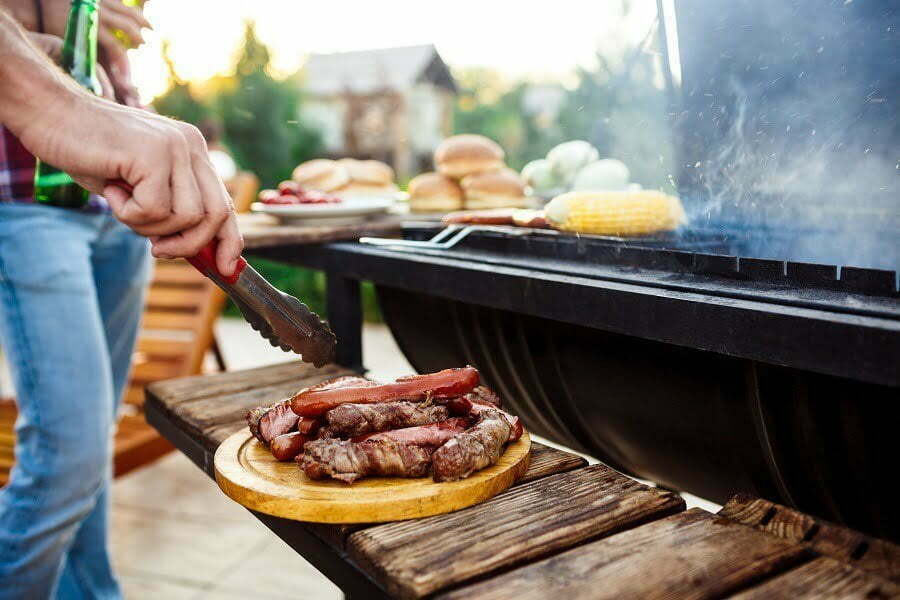 While looking for gas grills for sale, consider if you need your new outdoor grill to be portable or not. If it's important for you to move your grill around, you should choose either a freestanding or portable grill.
If you want to buy a grill that you can take for holidays, choose a portable gas grill; it is smaller and it requires less gas. This will be perfect for a spontaneous trip with your friends, enabling you to make a delicious and easy meal in no time. Nothing tastes better than self-made hot-dogs, sausages, or grilled cauliflower under the stars.
If you want your gas grill to be portable, but need to move it mostly around your garden, you should choose a freestanding gas grill, the most popular option among the BBQ masters. It also has built-in wheels, but it's bigger, heavier and more stable.
If you want your gas grill to stand in one place and nicely fit the look of the rest of your cooking area, you can consider a built-in grill, which can be integrated into your existing furniture; for example, an outdoor island. Besides enabling you to cook the best bbq food, a built-in grill will also be a great customizable decoration to your house. Choose this option to help you truly express yourself with the style of your garden.
Cooking Surface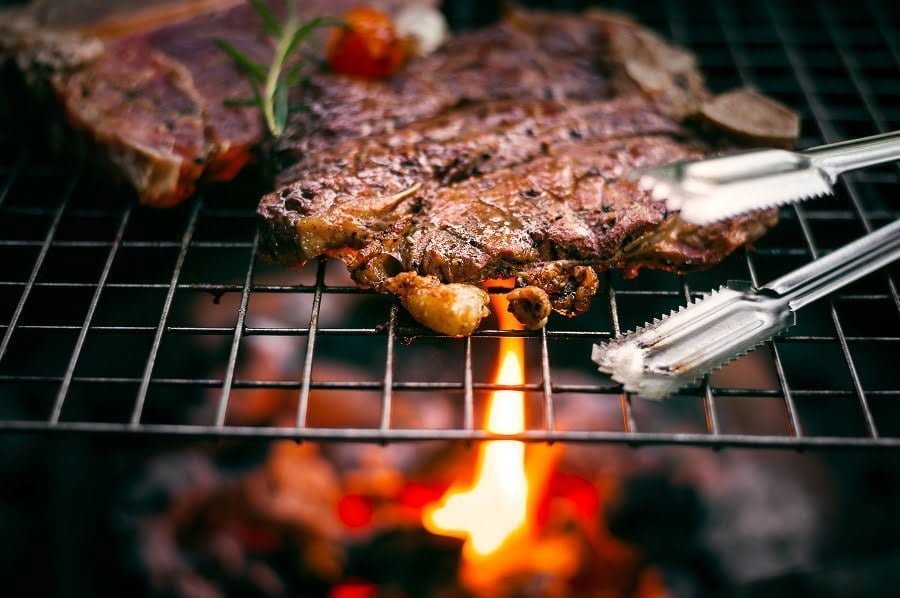 You can expect your grill to have either the grates or a flat top as a cooking surface.
Grill with grates is the most common choice for most grill masters. When it comes to grates, you will most probably be choosing from steel grates, porcelain grates, and cast iron grates. The best, but also the most expensive choice, are cast-iron grates, which are durable and efficient.
If you would like to spice things up a bit in your grill game, you might consider buying a flat top gas grill, which doesn't have a lid to cook under. Cooking on a flat top will enable you to try out completely new recipes; think fajitas, Chilean completos, shrimp tostada bytes, and much more.
Replacing Parts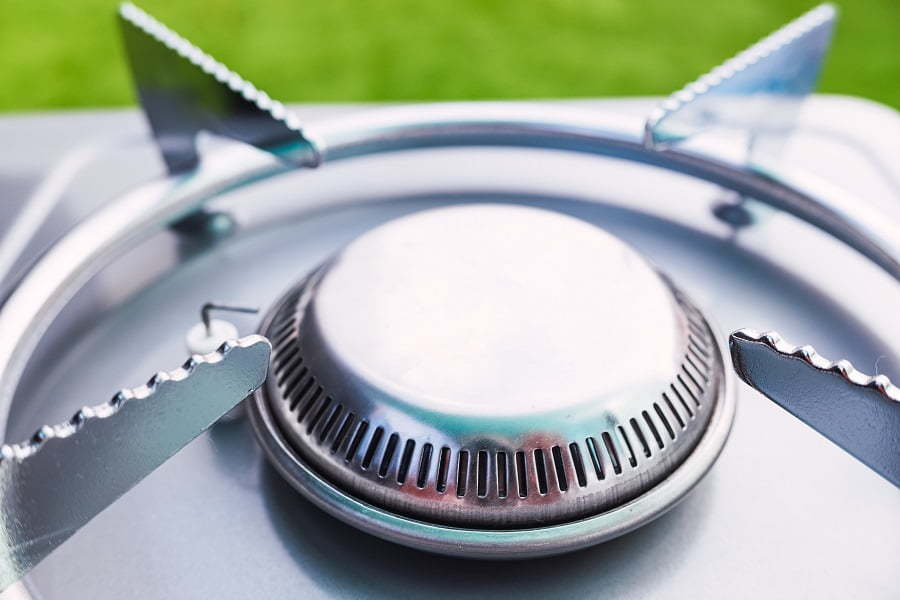 The most frequently replaced part of gar grills is the burners. Approximately, they last from two to ten years. To make sure that you're obtaining a product of good quality that will last longer, consider checking if it comes with a guarantee.
The Takeaway
Everybody loves eating BBQ food, but not everybody loves cooking it. Standing in front of the heated grill, sweat dripping from the forehead, sipping beer… okay, the last one is quite bearable.
The point is, we know how much effort it takes to cook good BBQ food. To make it easier for you, make yourself a gift and buy a gas grill that will fully comply with all your needs. With this, Carnivore Style is where you can find grills, meats, and even guides and techniques on how you can make your BBQ day easier. In the end, it's meant to serve as an unproblematic addition to your carefree time with friends and family. Make the right choice, and it will make you happy for the years to come. 
Recap
Liked this article? Here's what you can read next: