Last updated on October 17, 2023
These are the alternatives and options for patio flooring. If you're looking for something beyond wood and concrete, read on!
Choosing the right flooring is important and often overlooked. Most people don't know about their options, making it hard to make an educated choice, and settle with a concrete slab or wooden deck. There's nothing wrong with those options but it's good to know what to choose from. We'll share our favorite choices for outdoor patio flooring beyond concrete.
There are different types of patio flooring options (including tiles and tile alternatives), each with its benefits and drawbacks. You should consider what kind of patio flooring suits your needs before deciding. After all, your patio will be an important part of your home. So choose wisely.
Wood Deck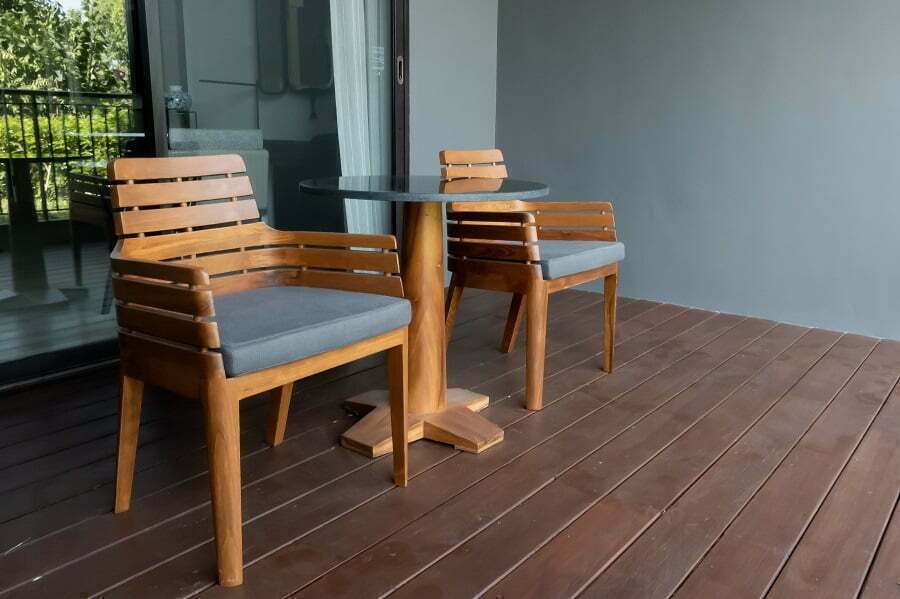 A wood deck is a common type of outdoor patio that uses wooden planks for its flooring instead of concrete or stone. They can be built on flat surfaces, including grassy areas, but they are most commonly used in backyards.
Composite Deck Tiles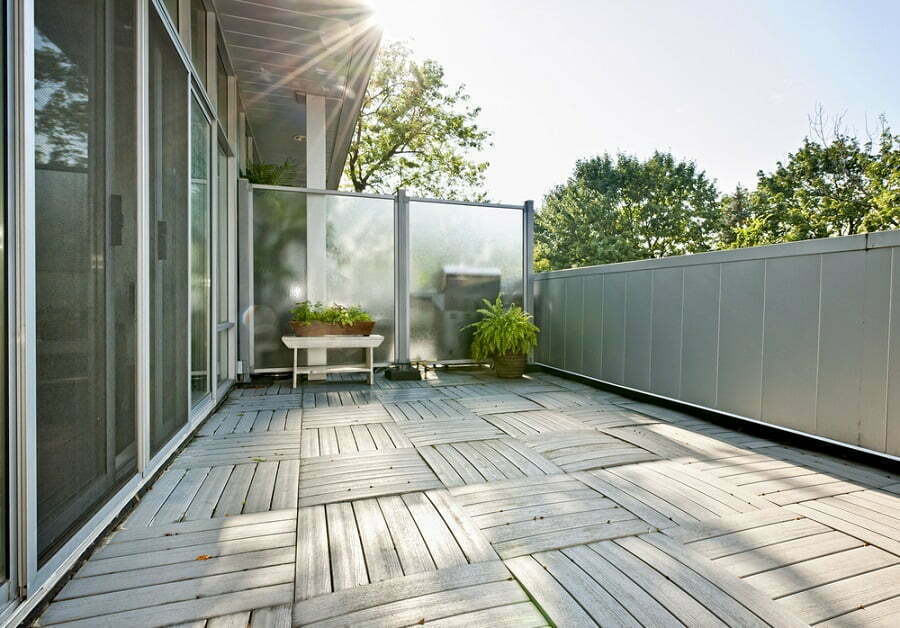 Composite decking is durable and lasts longer than other types of decks. It looks great (like natural wood) and requires less maintenance than natural wood. It is made of recycled materials, so it is environmentally friendly.
Composite decking is like the luxury vinyl of the porch flooring industry. Some people may be turned off by it, but others love it. Quality composite decking generally offers an attractive return on investment. New buyers will visualize beautiful summers and cookouts.
Artificial Grass Tiles
Artificial grass for the patio is an artificial turf that can be used on patios, decks, balconies, porches, and backyards. It should be installed on a base surface like wood or concrete.
Outdoor Carpet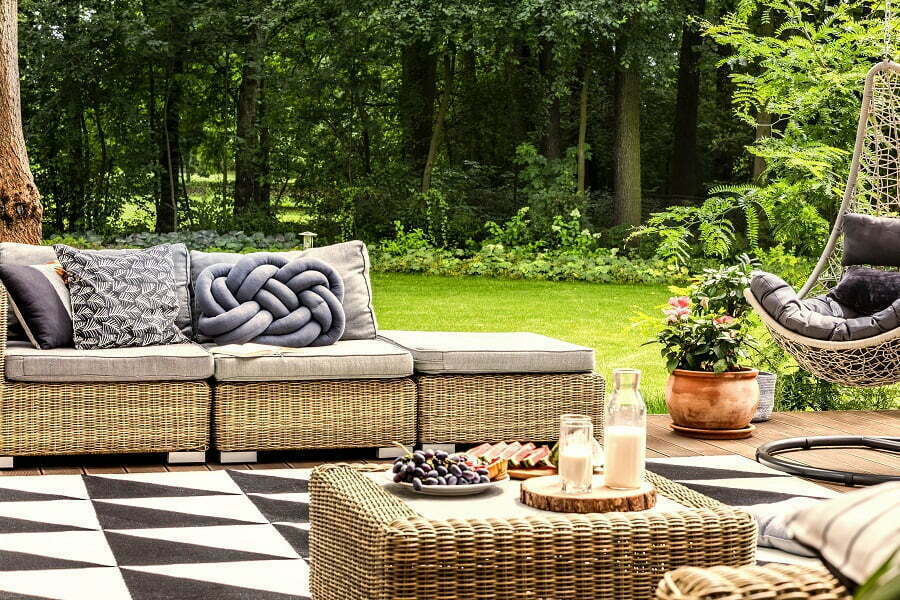 Carpet is a soft material that is easy to clean. It also provides comfort when walking or standing on it. It is used indoors and out. An outdoor carpet option is resistant to dirt and stains, durable, and long-lasting.
Vinyl Flooring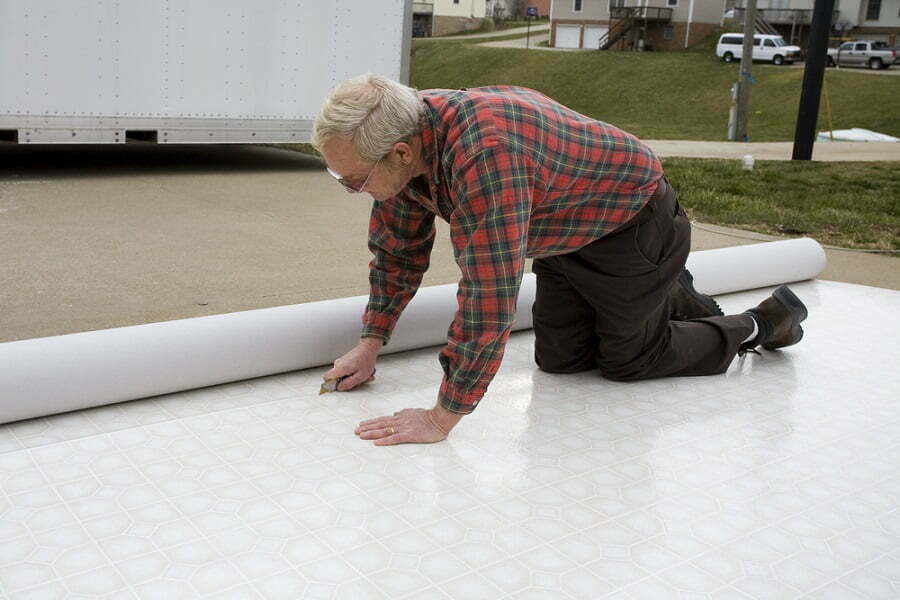 Vinyl patio flooring is a type of outdoor flooring installed on top of concrete pavers. It can be used in both residential and commercial settings. Vinyl flooring is available in many colors, patterns, and textures. It is easy to install and maintain. It is very affordable, lightweight, and flexible. It is durable and weatherproof and has low maintenance costs.
Rubber Tiles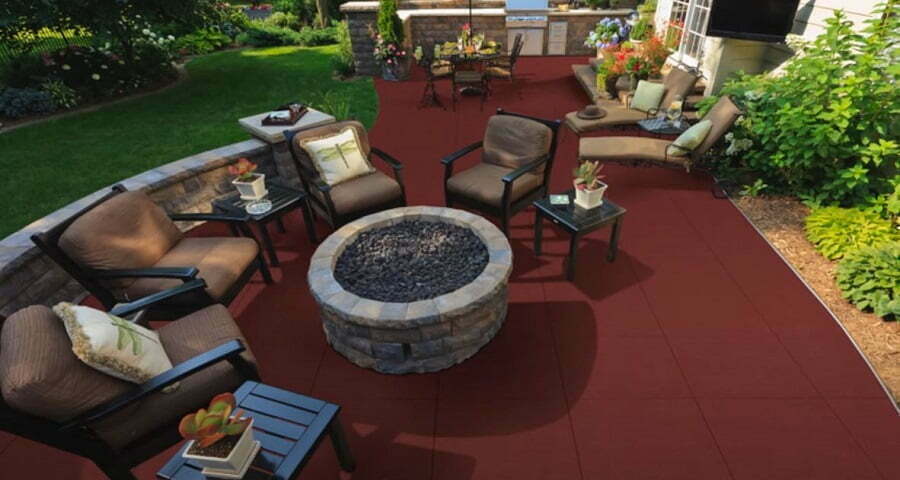 Rubber tiles are great for outdoor use. They are easy to install and maintain. They are more affordable than other materials. They come in many different colors and designs. They are very durable and comfortable.
Outdoor Carpet Tiles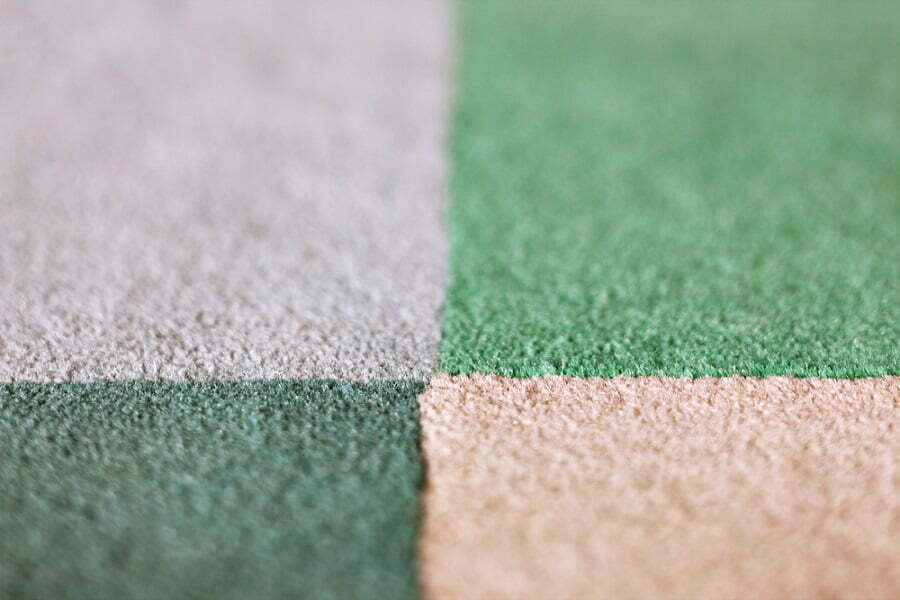 Outdoor carpet tiles are generally used for flooring in outdoor areas such as patios, decks, porches, balconies, terraces, gardens, courtyards, and pools. They can be installed on any surface, including concrete, brick, wood, stone, tile, asphalt, and grass.
Court Flooring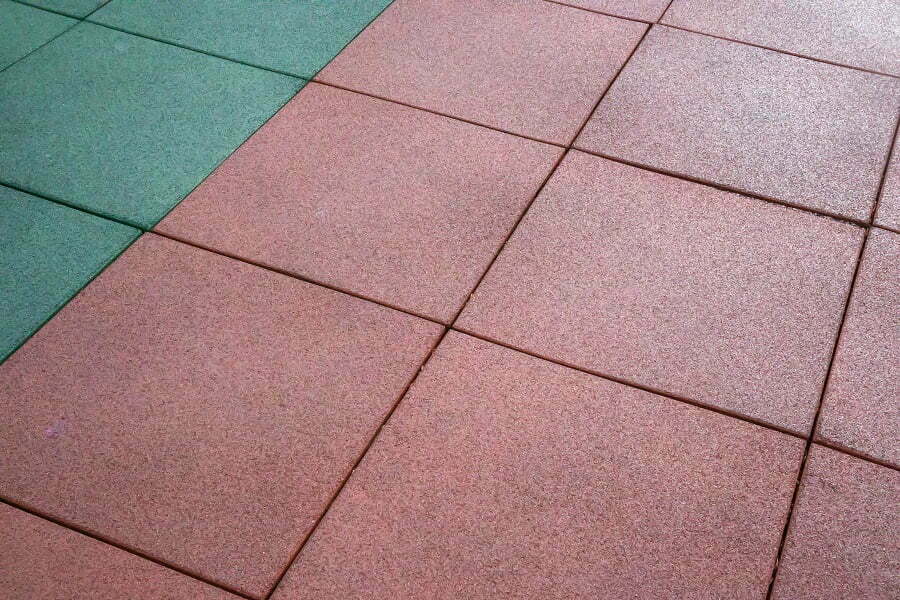 Slip-resistant when wet, these court tiles allow water and dirt to drain away, reducing the need for maintenance. Perforated surfaces allow water and dirt to flow off easily. You can choose from a wide range of colors to customize your court.
Foam Tiles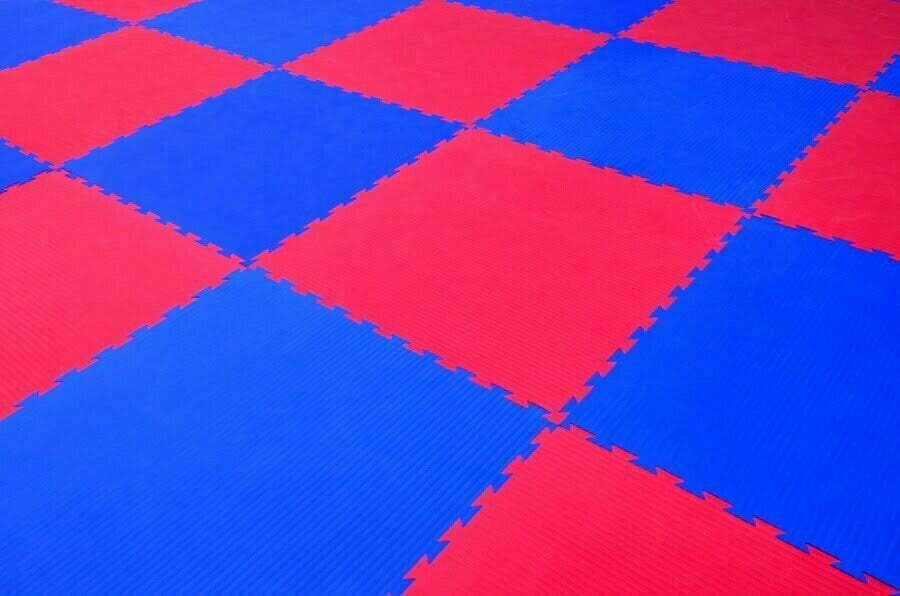 There are many types of foam tile. Most of them are not suitable for outdoor use because they are not resistant to weather conditions. But some kinds of foam tiles are specifically designed for outdoor use. These tiles are soft, durable, slip-resistance, and waterproof.
Porcelain Tiles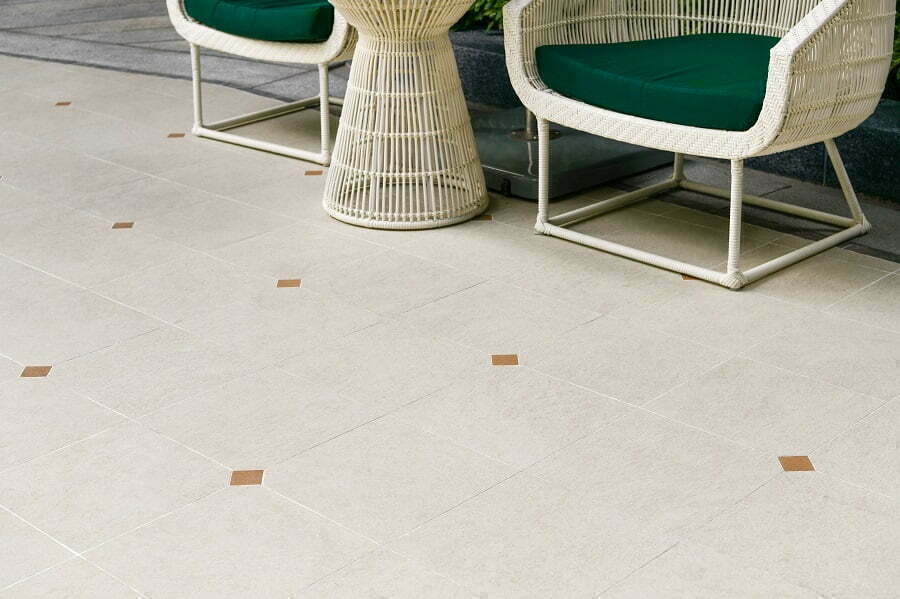 Porcelain is made from clay, and it is very durable. It is also environmentally friendly because it doesn't require much upkeep. You get the durability of natural wood and stone flooring without the cost of installation or maintenance.
Flagstone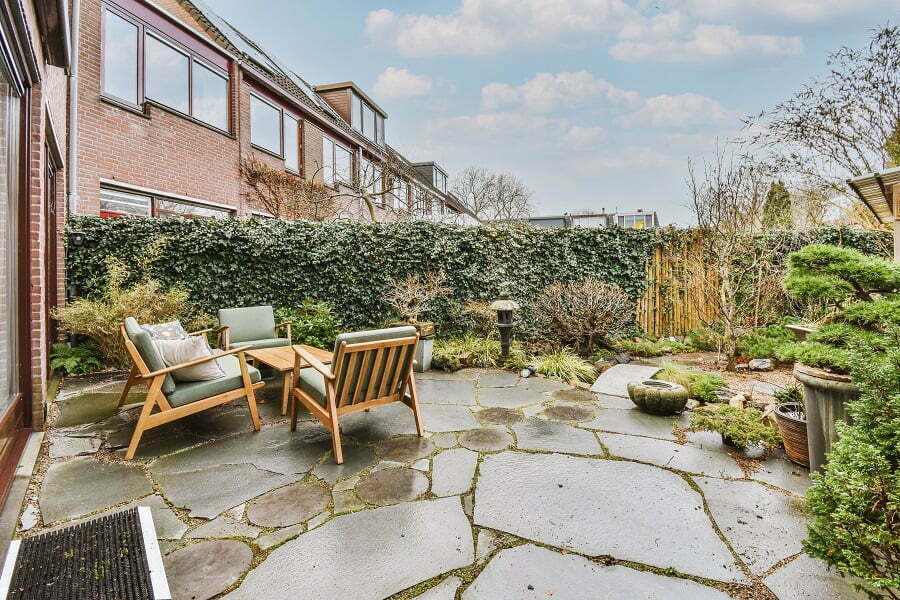 Flagstone is not very expensive, and it lasts forever. Patio floors made out of flagstone are beautiful; they make statements and last a lifetime.
Clay Brick Pavers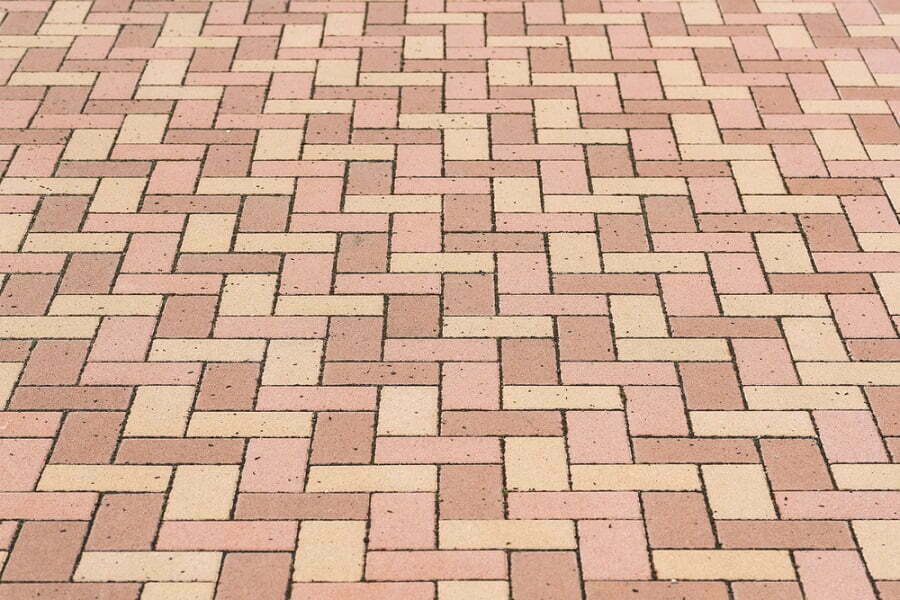 Brick pavers, one of the alternatives to paving slabs, are made of clay or concrete. They are used to make paths and driveways. They come in many different colors. Brick pavers are very durable and easy to maintain.
Natural Stone Tile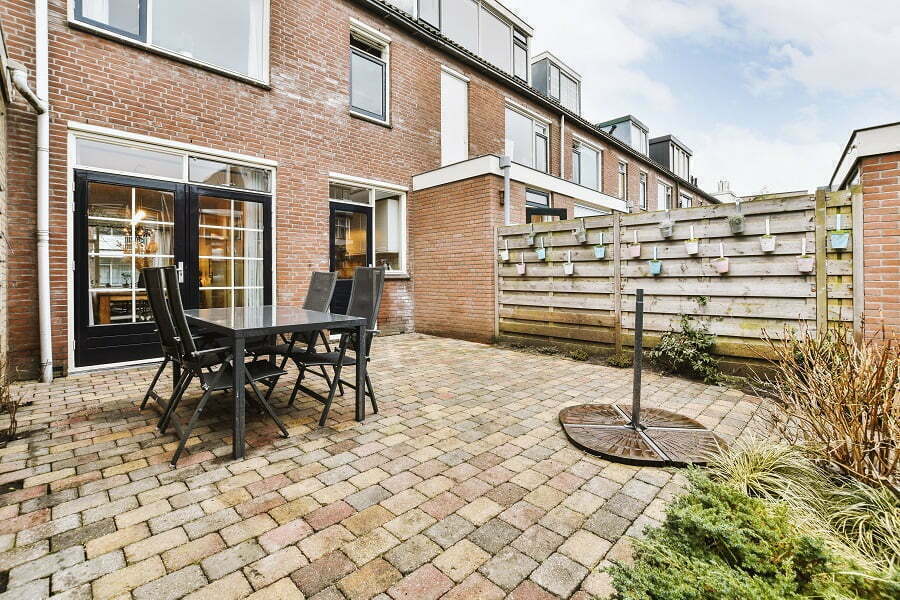 Stone floors are durable and require minimal upkeep. Travertine is the most common stone used in homes today. It comes in many colors and patterns. Granite is very hard and looks great in kitchens and bathrooms. Slate is also tough but more expensive than granite or travertine. Marble is soft and smooth and makes a beautiful countertop.
Mosaic Stone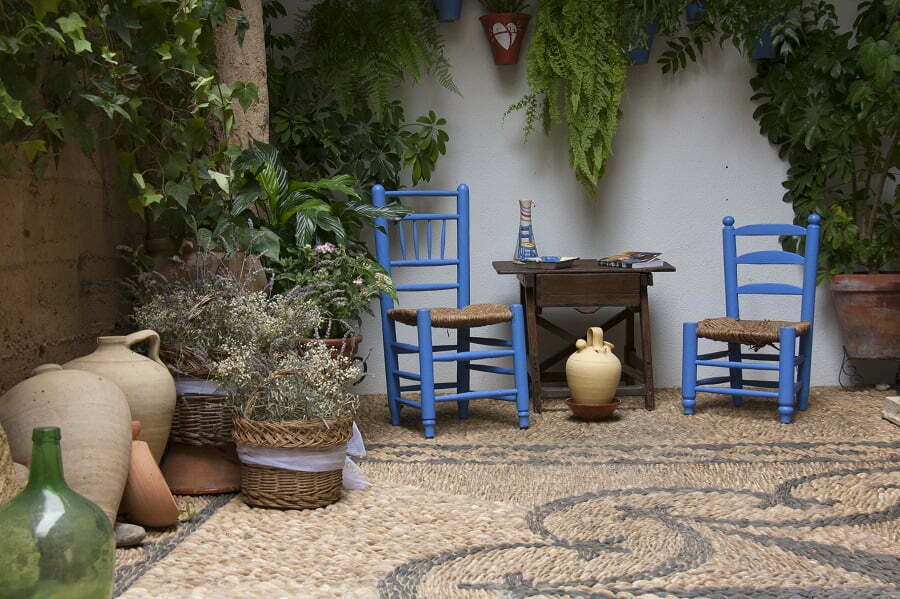 A mosaic is a puzzle made up of many pieces of tile glued together. This project requires a lot of patience as well as some artistic ability. Check out Stone Art Blog for more information.
Ceramic Tiles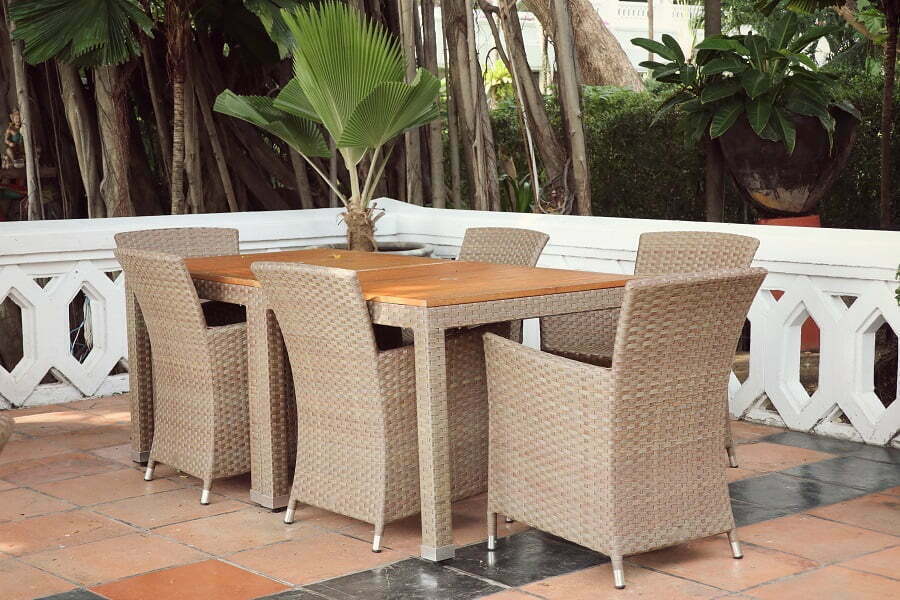 Ceramic tile is a very durable material that can withstand heavy foot traffic. It is also easy to clean. However, it is not recommended for outdoor use because it does not hold well under extreme weather conditions.
Plastic Patio Tiles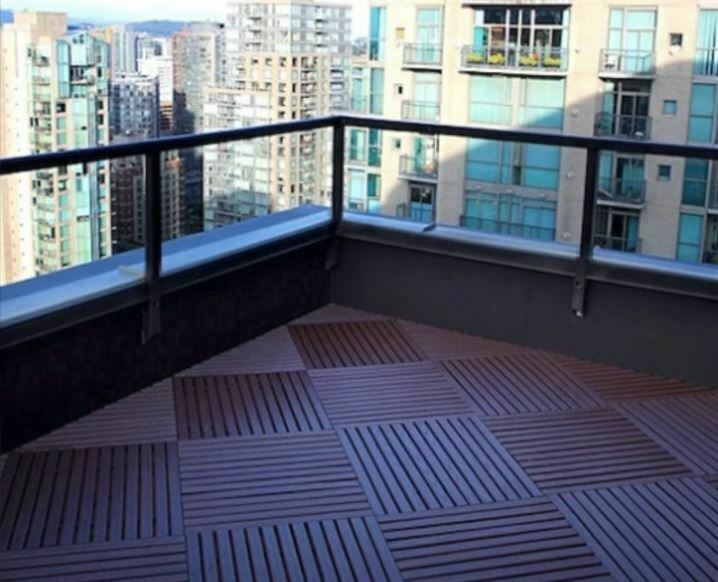 Plastic patio tiles are plastic flooring that can be used for outdoor use. They are usually manufactured in different sizes and shapes. These tiles are durable and can last for many years if properly maintained.
Quarry Tiles
Quarry tiles are made from a dense type of clay. They are extremely hard and strong. They are used for outdoor patios because of their durability. They are available in many colors, including red and brown. They are not glazed, so they resist stains and moisture. Because they are not glazed, they are not slippery when wet. Quarries are not suitable for cold climates.
Travertine Tiles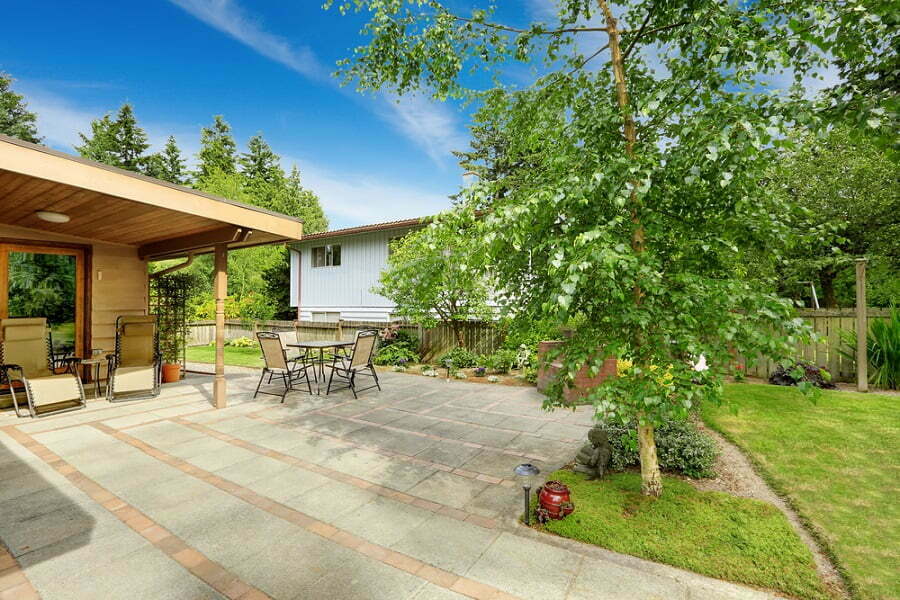 Travertine is a type of limestone that comes from natural mineral springs. It is used for patios because it is resistant to moisture. Travertine from Turkey or Italian is considered a better choice than Mexican or Chinese travertine.
Granite Tiles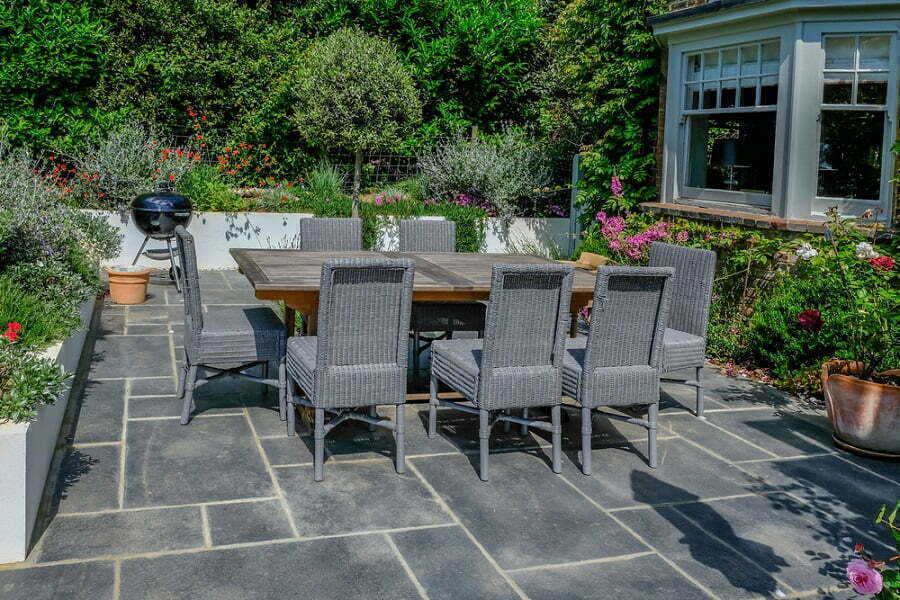 Granite tiles are expensive, but they're also durable and easy to maintain. They're made from quartz, which means they won't stain or crack easily. Granite tiles are porous, so you'll want to seal them regularly to protect your patio from stains and moisture.
Marble Tiles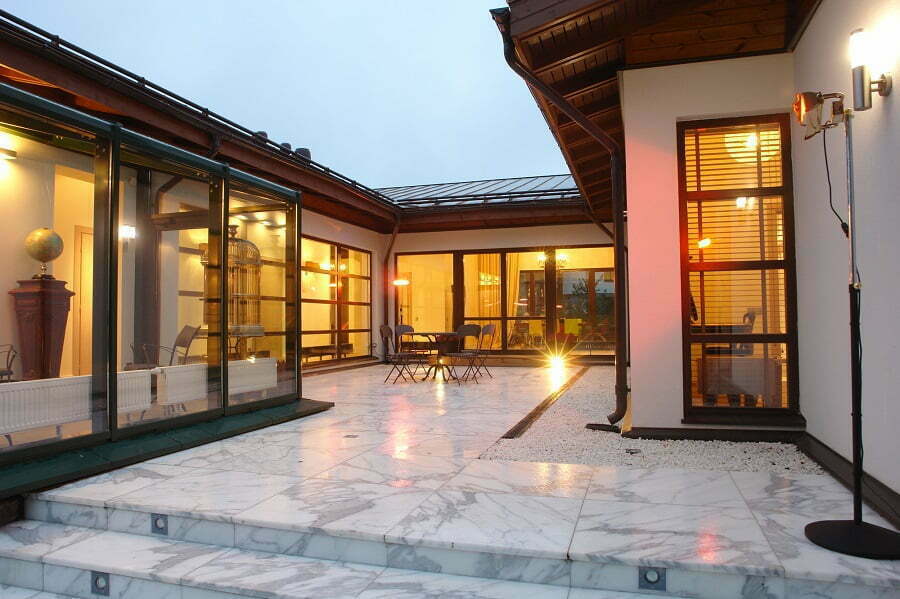 Marble tiles are an excellent choice for any outdoor area that requires durability and beauty. They can be used in patios, pool decks, walkways, driveways, entryways, etc. They are also straightforward to care for.
FAQ
What should I consider before choosing a patio floor?
You should think about what patio floor will best suit your needs and budget. Consider how much space you have and whether you need an indoor/outdoor floor. Also, consider if you need a slip-resistant surface or something plain flat.
How long does it take to install a patio floor?
Depending on the size of the room, installing a patio floor could take anywhere from three days to several weeks.
Can I install my own patio floor?
Yes, you can install your own patio floor yourself. Just remember to follow all safety precautions.
What is the difference between ceramic and quarry tiles?
Ceramic tiles are generally thicker and heavier than quarry tiles. They are usually more expensive, too. But they last longer.
Recap
Liked this article? Here's what you can read next: