Last updated on November 4, 2021
These patio and deck lighting ideas will help you light up your outdoor space in style. Who doesn't want to create elegant lighting and do it cheaply? Read on to see how!
The deck or patio is that outdoor space of your home that tends to be very seasonal. Unless you live in an all-year-round warm climate (lucky you!) you only get to use your deck during the warm season. It gets neglected for the rest of the year. There's one trick, though, that will keep your outdoor space always attractive. And it's, of course, the lighting.
As you will soon see, you have many options to light your deck or patio inexpensively and attractively. Ranging from solar lights to low-voltage LED lighting. These solutions are energy-friendly and low maintenance – exactly what you need to set and forget.
But before you rush into buying outdoor lamps, spare a moment to get to know a few smart design ideas. These will help you a great deal along the way.
For, example, Emily Henderson has a brilliant idea to create outdoor chandeliers which are unexpected and elegant. A real charm booster.
Read on to find out even more classy ideas for your outdoor space.
Solar Deck Lights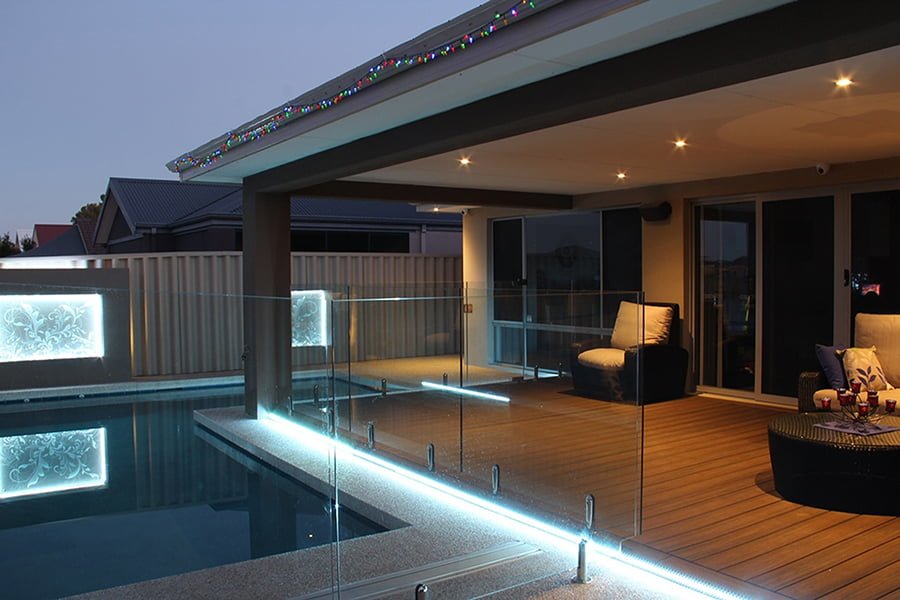 Solar deck lights work by using the sun as their source of power. As such, using these lights to illuminate your deck will not result in an increase in your electricity costs, unlike other types of lighting options. There is also no need for wires and cables. This means you will be able to put these lights wherever you wish, without having to be concerned about being close to power outlets.
Solar power is environmentally-friendly and clean; they operate without harmful emissions. These lights are also stunning and available in a wide range of colors, sized and designs.
Deck Post Lights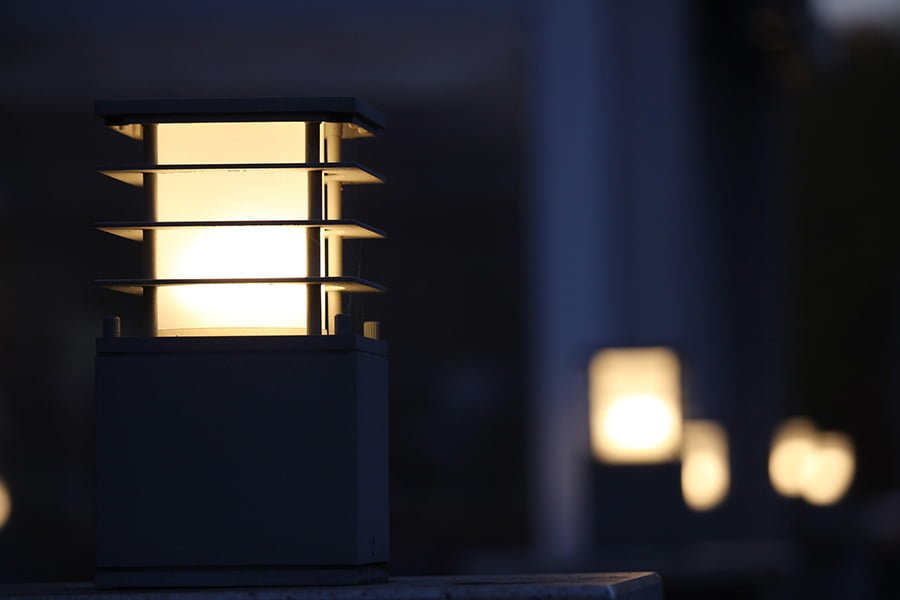 These are arguably the most disregarded of all outdoor deck lighting, yet they play an important role in the landscape. They serve to mark bigger posts that could pose tripping hazards.
Additionally, they illuminate railings and other areas close to the perimeter of the deck. Deck post lights can also be used to assist in illuminating seating areas. They are great for increasing the safety and overall beauty of the outdoor space as well.
LED Deck Lights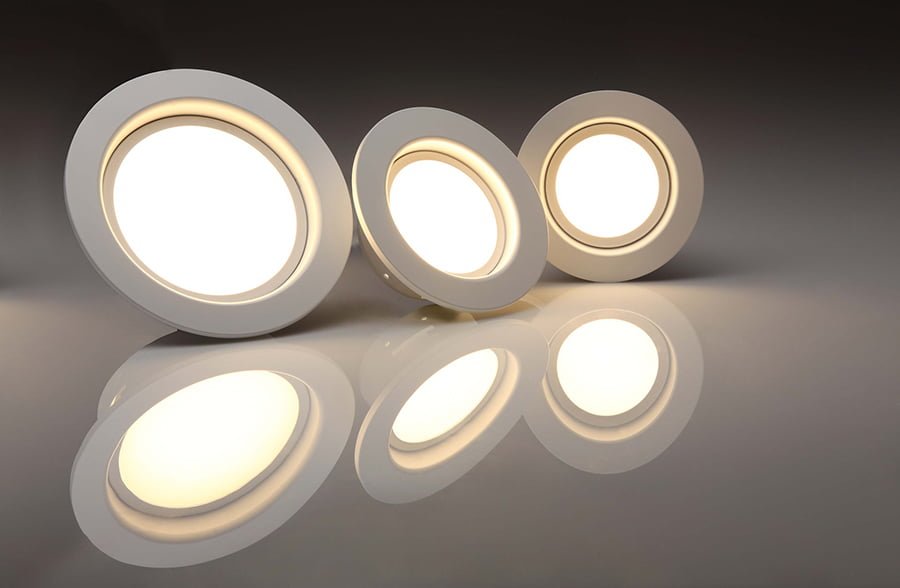 LED deck lights are constructed in a way that makes them ideal for adverse weather operation. Unlike other types of lighting, LED lights will work irrespective of the temperature; this allows the deck to be used year-round. Even on very cold or hot days, the operation of these lights will not be affected. This makes them ideal to be used anywhere in the country.
LED lights are also low voltage bulbs that can be easily assimilated into any power source. In addition, there is no need to do special wiring to accommodate the installation.
Low Voltage Deck Lighting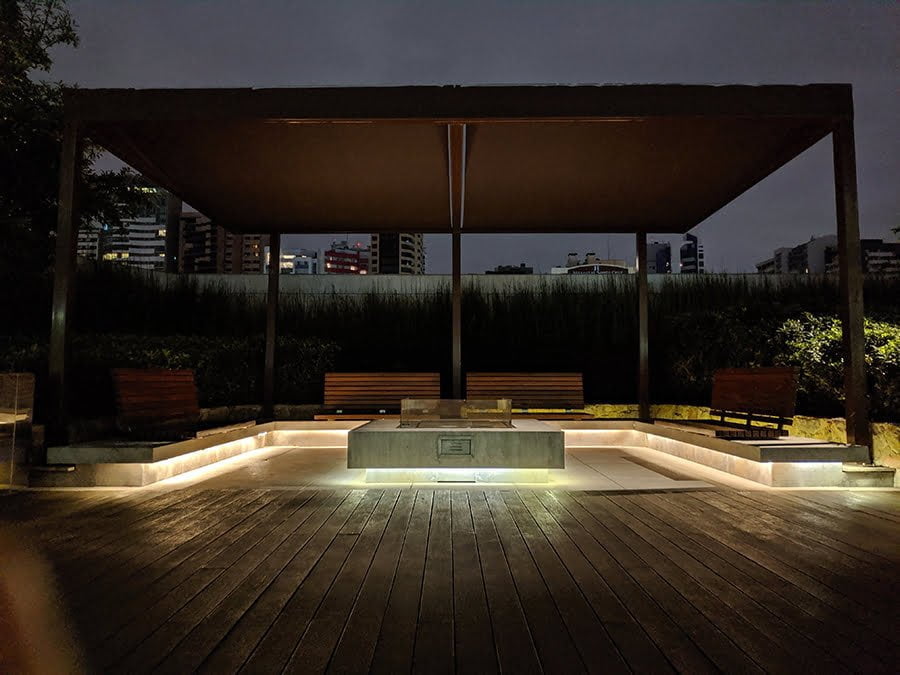 These energy-efficient lights are powered by a maximum of 30 volts of electricity. This lighting system is also innovative and provides a number of benefits. It is used widely not only on residential properties but in industrial and commercial buildings as well. This is largely because of its cost-saving benefits and its brilliant and unique luminance.
In addition to being energy efficient, low voltage deck lighting lasts longer than traditional lighting like incandescent bulbs. As it relates to energy conservation, these low-voltage lights are miles ahead of other lighting options.
Fence Lighting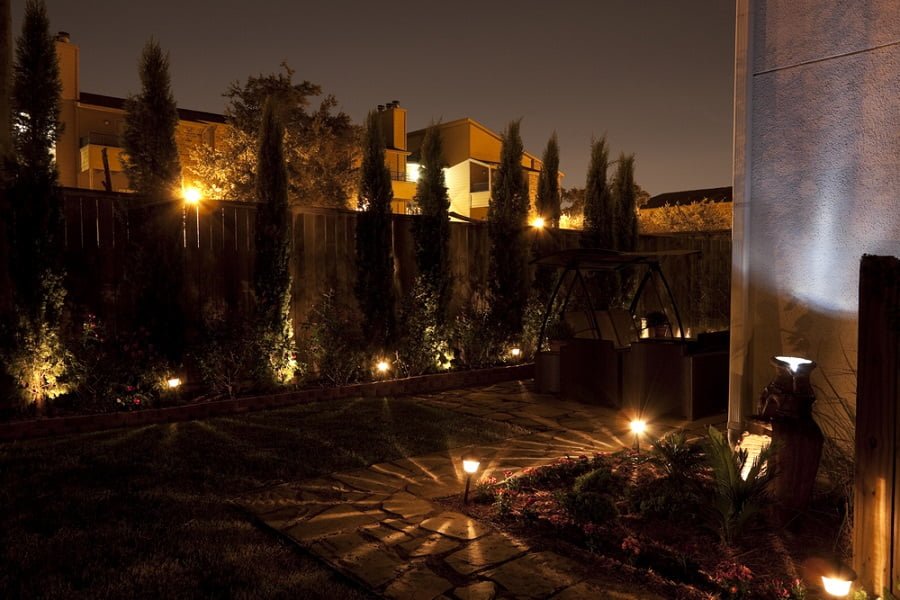 Fence lighting plays a role in security as it lights both residential and commercial properties in need of protection. Typically, well-lit areas are the best deterrents for delinquent activities like burglary and vandalism.
In addition, fence lighting provides illumination for footpaths, driveways, and gates. These lights also help to create ambiance after the sun goes down to complement the landscaping and contribute to the light of the outdoor living area.
Porch Lighting
Porch lights help with the safety and security of a home. With these lights, you won't have to fumble for your keys; instead, it will take only a few moments to get inside the door. Additionally, porch lighting also deters burglars who typically avoid a property that looks occupied.
Pergola Lights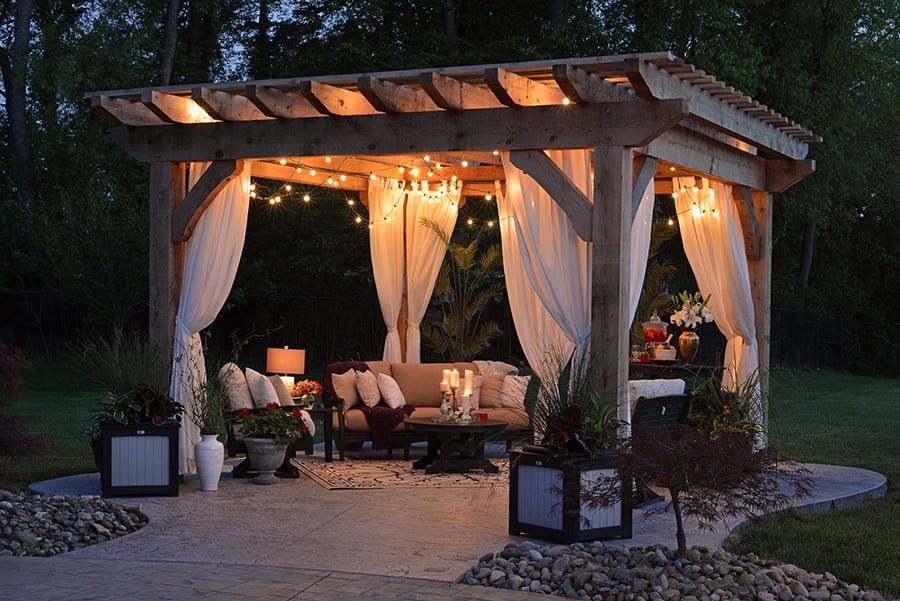 Pergola lights are available in a wide variety of options and can be used to pull off looks that range from something elegant, simple or creatively unique. The choices of pergola lights include wrapped string lights, hanging drum lights, curtain lights, and pergola chandelier.
Deck Gate Lights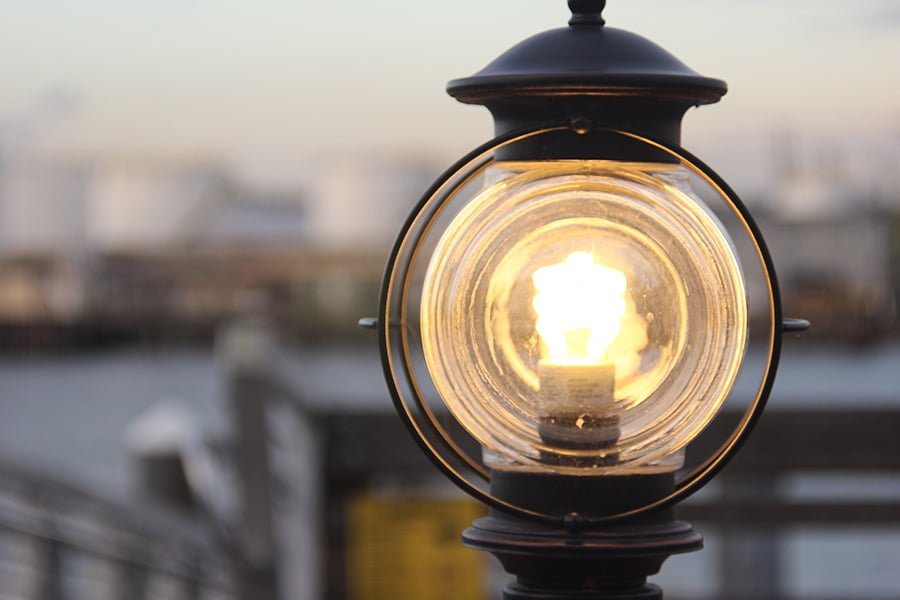 There are various kinds of lighting kits for wood, vinyl or types of materials. These lights are designed to enhance the look and function of the deck. They make both the landscaping and the deck visible and when properly positioned, they can highlight certain features of the space.
Deck Rail Lighting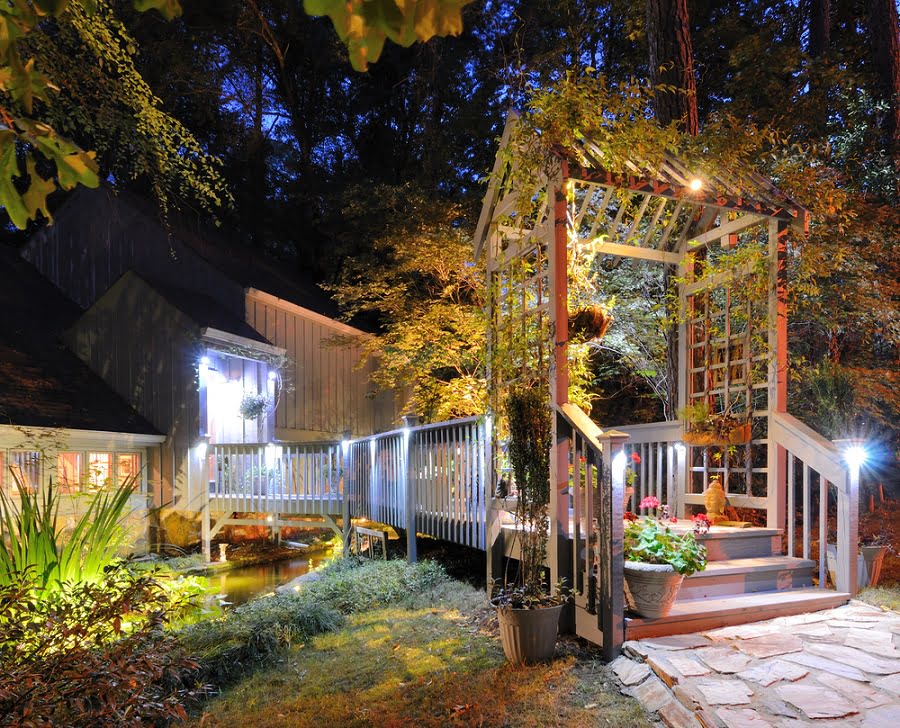 Deck rail lighting illuminates the perimeter of a deck and the installation of this lighting system is done on the underside of the rail cap. Rail lighting is both functional and visually appealing as it defines the location of the railings and simultaneously provides ambient lighting.
With this type of lighting, members of your household and your guests will be able to delight in a calming light that will not interfere with their pleasure of being in your outdoor space.
Deck Lighting Kits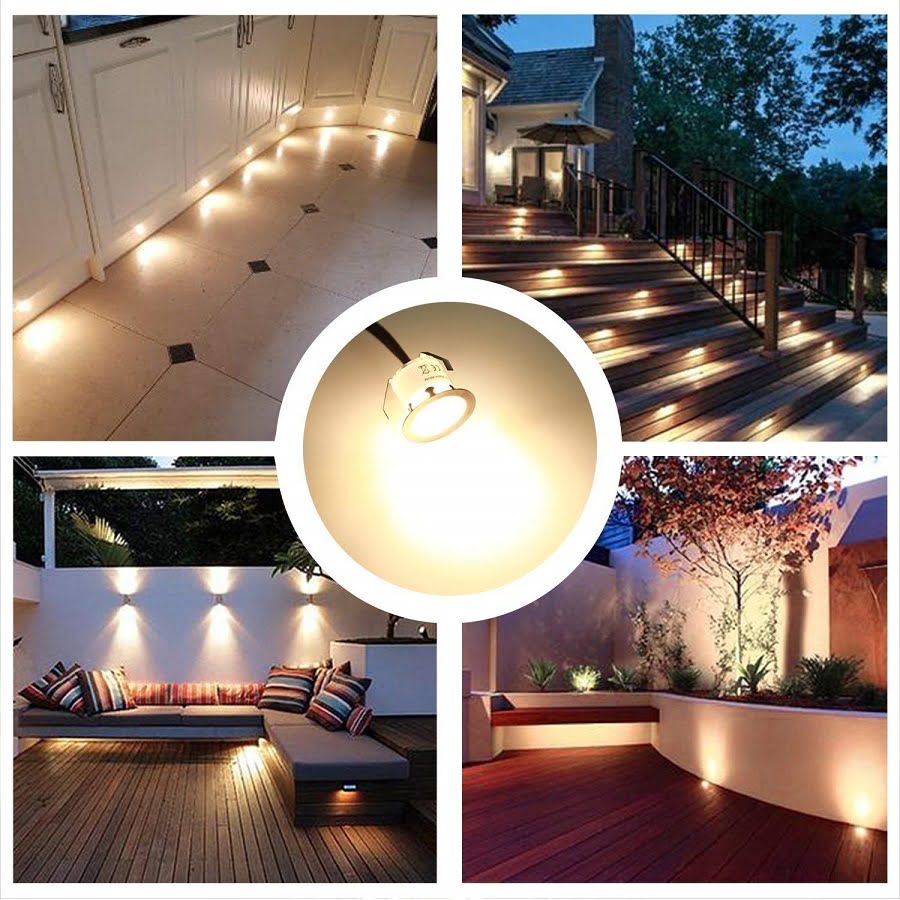 Deck lighting kits provide a way to instantly improve the aesthetics of the deck and enhance the overall ambiance of the outdoors.
Solar Deck Steps Lighting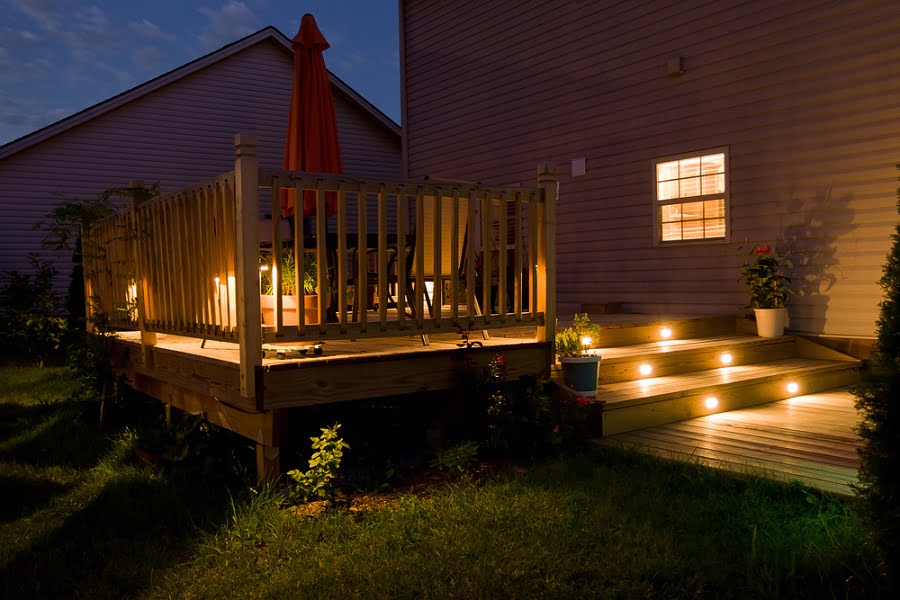 This type of lighting illuminates both front and back steps to boost safety and security. For a clean, contemporary look, you can evenly space round 2-inch LED lights around each step. Doing this will also make your lighting system more energy efficient.
Outside Party Light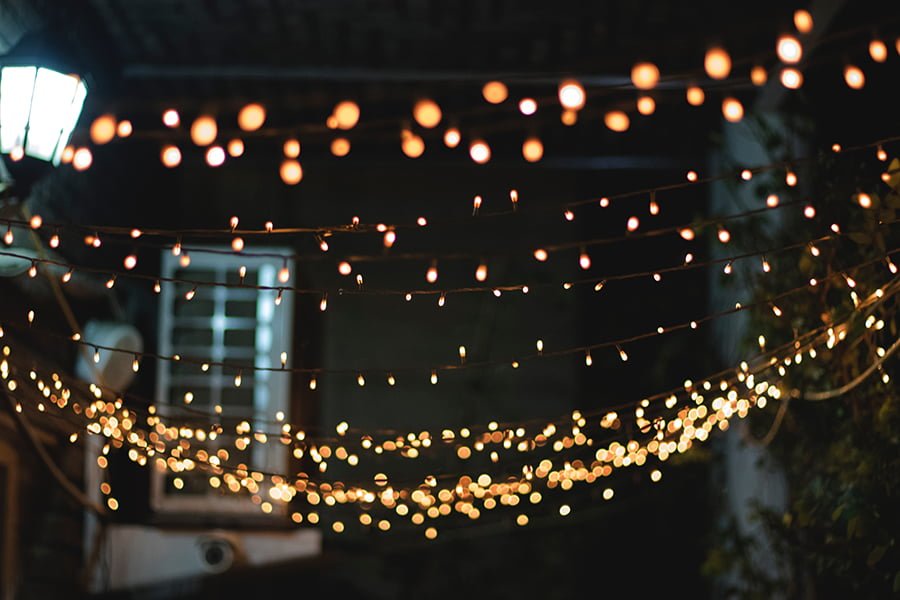 The ideas for outside party lights are virtually countless. For example, you can ignite the Tiki torches to create an island feel, or you can drape the yard with commercial grade lights to create a European feel. Finally, the good old string lights will always bring their charm to the outdoor lighting. Once you get lighting situated or even before, you may want to look up some facts about outdoor kitchens to add to the function and social gatherings.
Deck Lanterns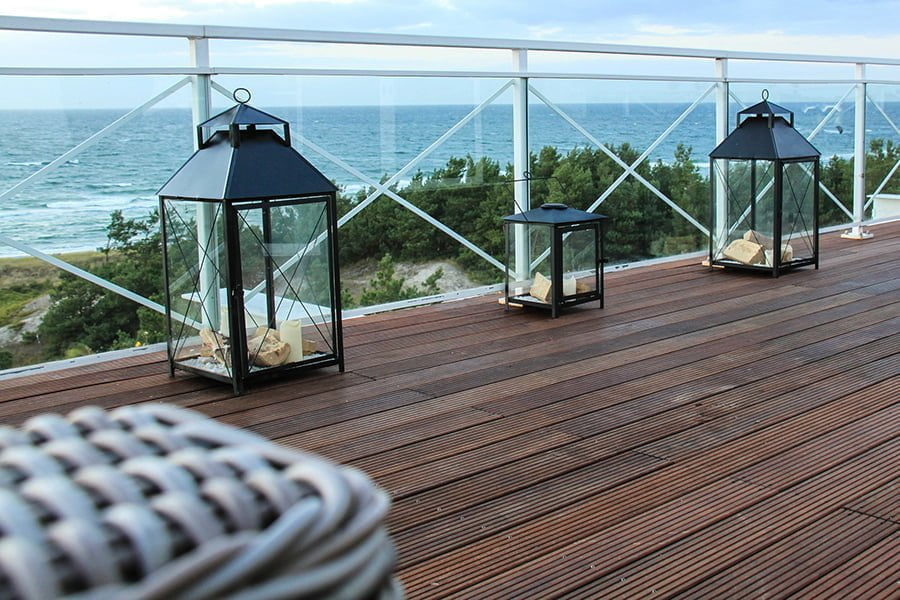 There are a number of different types of deck lanterns available on the market. They are remarkable accessories for providing both function and visual appeal. They come in different sizes and designs to suit a wide range of decor preferences.
Under Deck Lighting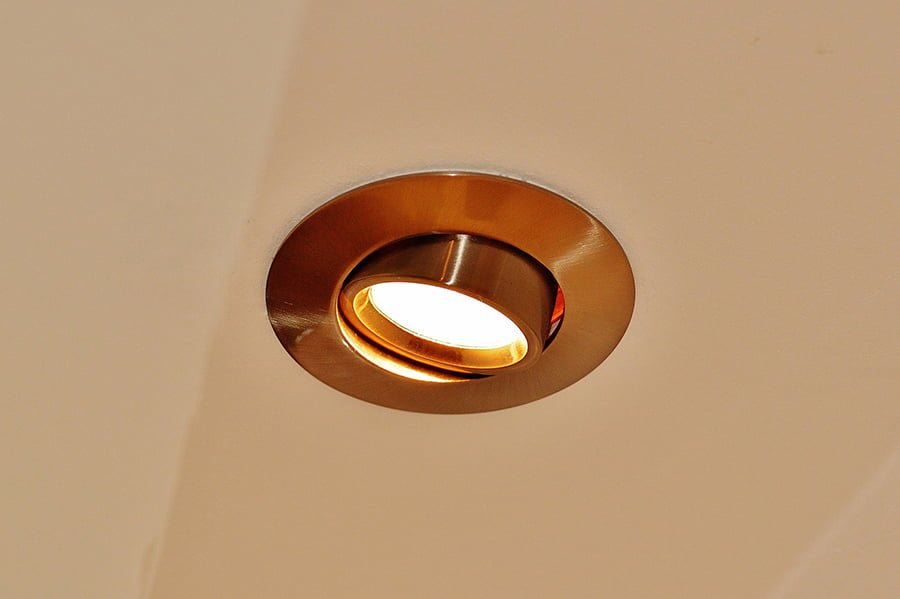 There has been a relatively recent increase in the popularity of using low voltage LED lights to illuminate underdecks. This type of lighting emits a warm yellow glow and is safer than some of the other types of lighting. In addition, it produces 90 percent less heat and it is not line voltage; this is remarkable because the lack of heat will keep the bugs away.
12 Volt Outdoor Lights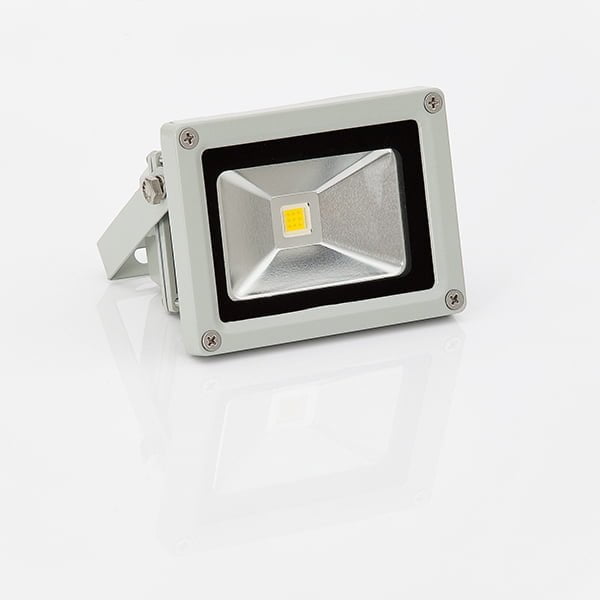 These lights are extremely energy efficient, particularly in comparison to incandescent bulbs. Perfect to light a deck or patio with minimal expense.
How to Hang String Lights On Covered Patio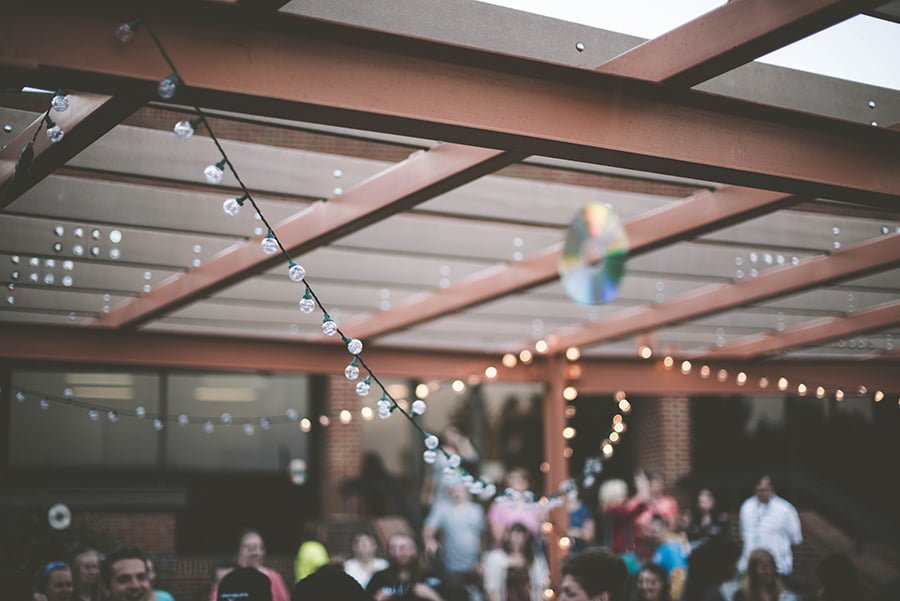 It can't be any easier with a little planning:
Start the process by deciding on the path you wish your lights to follow and then measure the entire length of the path in feet.
After choosing sufficient lights to cover the space, use staples to attach them to the edges of the overhanging structure.
There is also the option of getting the job done faster by simply running the lights between a grouping of screw hooks.
Recap
Liked this article? Here's what you can read next: