Last updated on June 14, 2021
These beautiful area rugs cost $10 and less. Check out the deal options for the top 10 rugs for this price.
► Skip the talk, show me the deals!
Area rugs don't have to cost a ton of money. In fact, they can be really cheap. On our deal hunt, we have managed to find rugs that cost less than $10. Talk about a bargain!
Why are they so cheap?
These aren't the best quality rugs but they are still worth the money. While they may not be as durable as their expensive counterparts, they can still work as amazing accent rugs. That's the main criterion we looked at when picking these deals. They should look great!
And great they do look, as you will see in a moment. Just be sure to move fast as these deal prices are not permanent. In fact, most of these are low in stock (enabling lower price tags.)
Each rug has a link to where you can get it. As for all shopping links on our site, we might get a commission for some purchases. There's no cost to you for this.
Check out these beautiful area rugs for any room.
What's Inside?
Geometric Floral Area Rug
This area rug is an ideal addition to any modern style room with traditional Medallion motifs, intricate geometric designs, and Persian-inspired details. You can use it in the bedroom, living room, dining room, entryway, and more. The durable rug is so easy to clean and care for. The backing is made of jute.
Floral Beige Teal Area Rug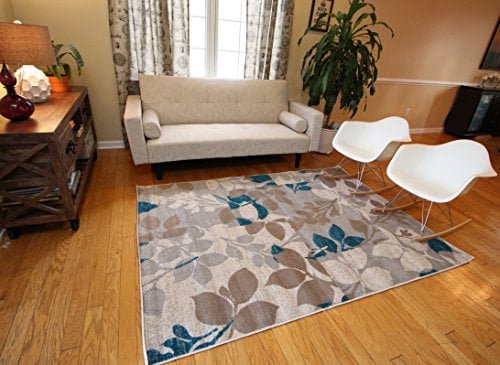 The rug is on the thin side, so you can get thick padding that makes it very soft to walk on (especially on hardwood floors). It may take the creases from being rolled up to flatten out for a long time (weeks). There couldn't be a more fitting rug for a living room. It has great neutral tones that would complement almost any furniture. Some color is brought in by the pop of teal.
Plush Shag Area Rug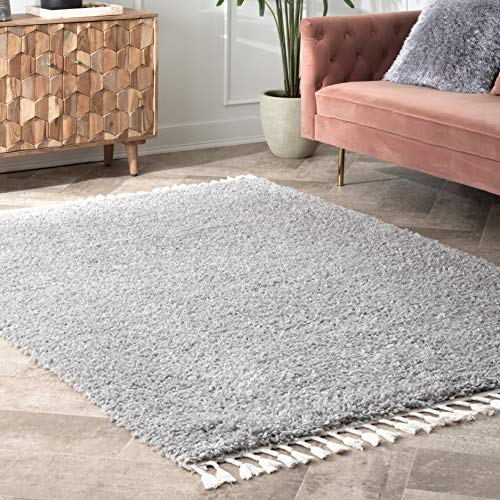 This is a great rug for the price. Besides the grey option you see above there's also the pink shade. The braided fringes really give a cute bohemian vibe to the rug at the edges. The rug fibers are very soft and long, though they are not very thick. It's more decorative than functional because of the price you pay. It offers us a warm seating area on our cold hardwood floors, but you will certainly not be comfortable lounging.
Colorful Woven Pattern Accent Rug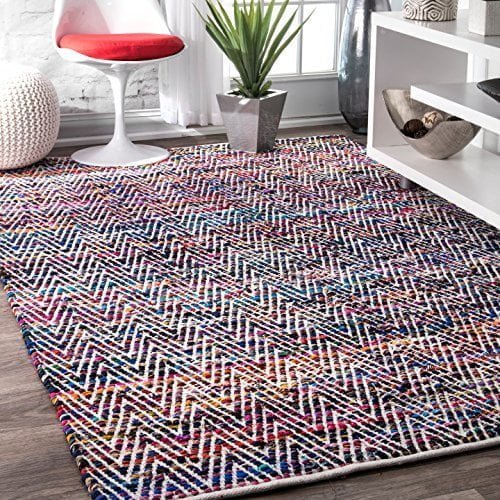 If you buy a rug like this, you know that there will be some imperfections, some fabrics, and threads that stick out. Although the colors are not exactly the same as in photos, there are still enough colors to work in a room as an accent. This rug is the perfect addition to a hallway and brings a lot of essential color and softness to the tile floor.
These rugs maybe a little more delicate than other rugs, but they are made with the strips of old Sari fabric because of their design. We'd recommend this rug to someone who likes something slightly imperfect and wants some good color pops.
Red and Olive Floral Area Rug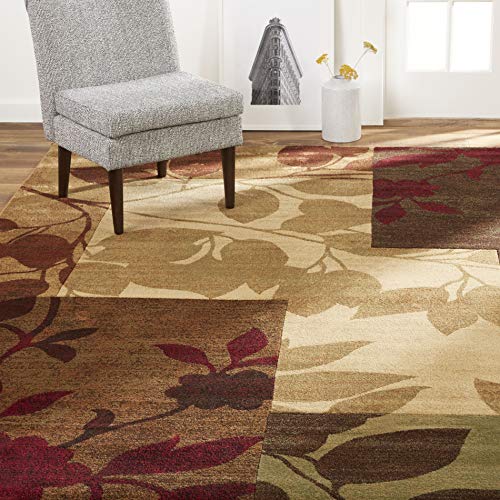 The colors for the online pictures are real. Red is a brick red or a red wine; Green is olive; you can not see it in the photos, but the leaves in the rug are also accented and not only solid color. The rug's look and feel are of great quality for the price. If your floors are slippery, you may need a slip-free grip rug pad. It doesn't come with one and is not made with a grip backing.
Geometric and Floral Area Rug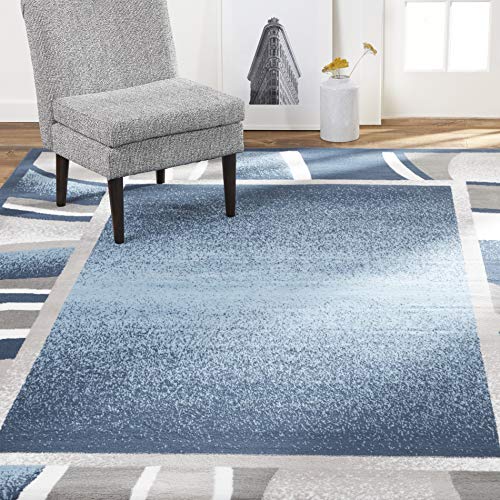 This rug suits tiny living rooms and corners nicely. The colors shown are true to life and the rug is amazingly fluffy. There might be a few puckers there and some edges may not lay entirely flat but it's still a bargain for the price.
Woven Floral Area Rug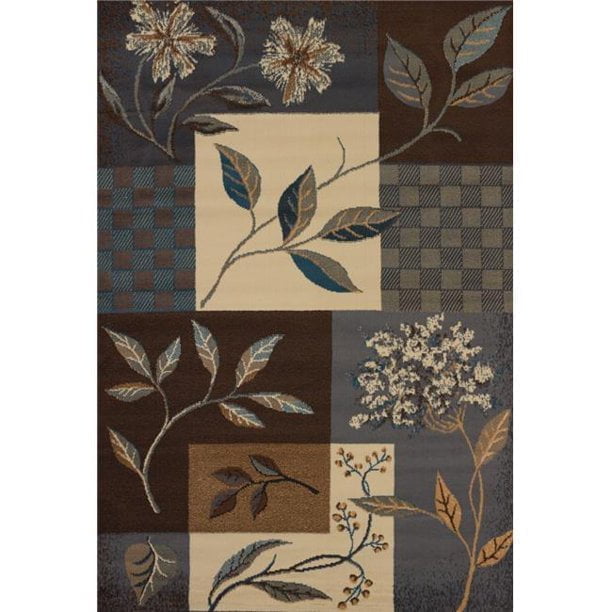 The colors on the list are precise. The rug is mostly smooth. You might want to purchase a rug pad to give it a cushion. It's a lovely design of grays and beiges.
Colorful Floral Accent Rug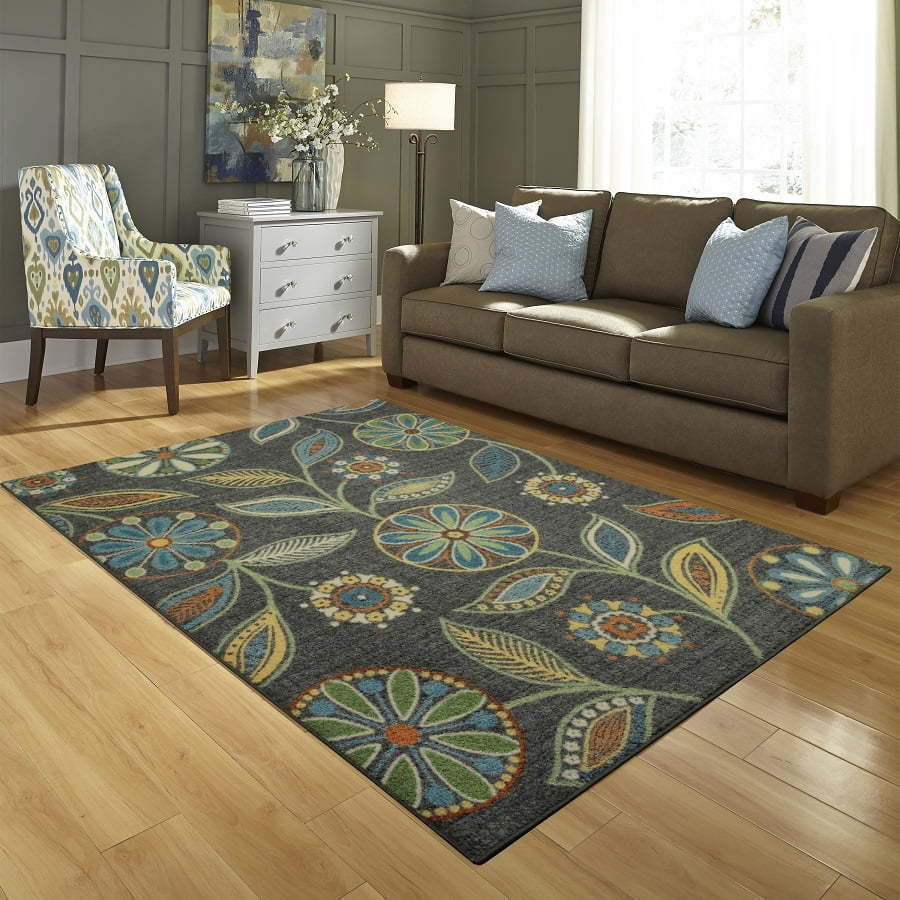 It's a decent area rug. Not too thin and bright. You'll require an anti-slip pad below to prevent it from sliding around, though.
Faux Sisal Area Rug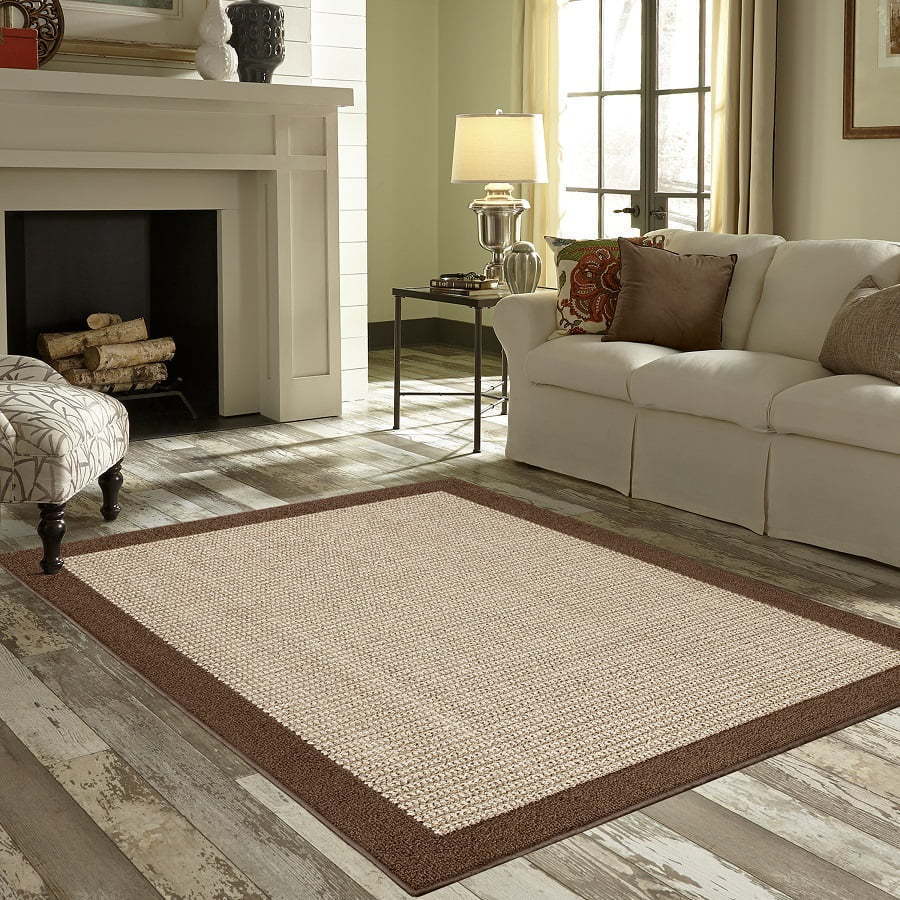 This carpet gives the great appearance of a sisal-style with no discomfort. Since this is a fake sisal rug, it does not break up as natural sisal in high-traffic areas. It is also softer than normal sisal fibers. It'll also clean better. This carpet protects your hardwoods and provides warmth to every room.
It is a fiber made of a plant for clothes and tapestries for someone who does not know what sisal is. It's typically very rough, but it has a distinct, pleasant loop and texture which is perfect for home decoration and goes with lots of decors that add color and style to your home.
The edges are rather soft and the Faux sisal loops are much weaker than expected. The underside is not rubberized so you should place a piece of rubber under the rug to avoid moving.
Bohemian Black and White Area Rug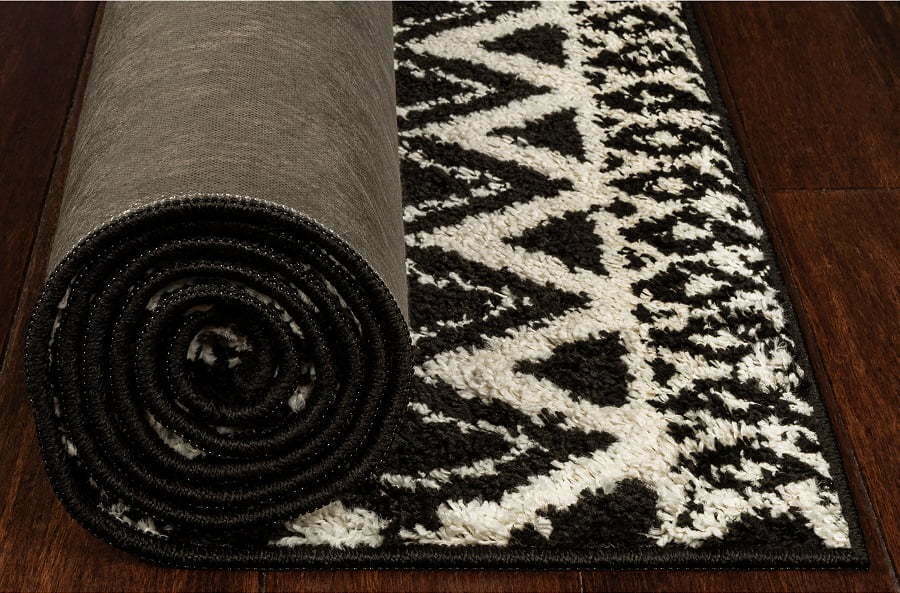 This is a great rug for the price. The shag look and feel is still thin enough to stay clean. It has an anti-slip backing too.
Liked this article? Here's what you can read next:
---
Disclosure: As an Amazon Associate we earn from qualifying purchases.