Last updated on April 8, 2023
Shutters are not out of style in 2023. We doubt they ever will be (though you never know). This classic window treatment is classic, and here's why.
A shutter is a strong and solid window covering. It consists of a vertical stiles frame and horizontal rails. The frame can have louvers (either fixed or adjustable), fabric, solid panels, glass, or any other material mounted within the frame.
They are used for various things, including; enhancing the exterior decor of a building, controlling the amount of sunlight entering a room, enhancing privacy, protecting the window from weather damage, and keeping intruders at bay by securing the window.
There are two broad categories of shutters, interior and exterior shutters.
While most shutters are designed for window installation, some buildings have doors with shutters. During installation, shutters can be installed to overlap the window or inside the window frame.
Should You Have Shutters?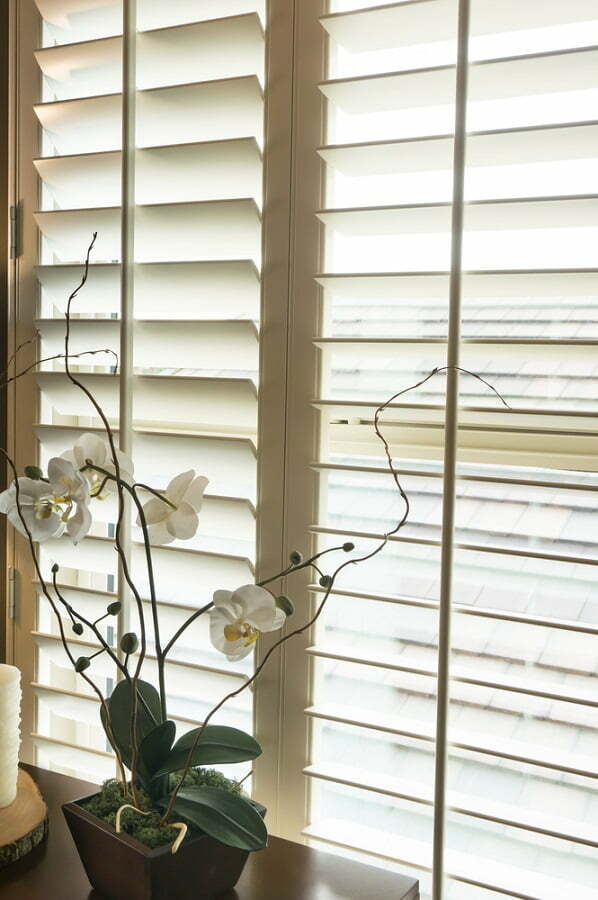 Shutters have a wide range of uses, including; protecting the building from weather damage and keeping intruders at bay. They are also used to regulate the amount of natural light entering a room, creating privacy and improving the exterior decor of a building.
As you can see, it's not wrong to install shutters if they are not needed for building protection as they can serve other important functions, such as light regulation, enhancing privacy, and improving the appearance of a building.
You can install shutters for decorative purposes. Fake shutters don't even close yet provide curb appeal value. Old shutters can be used inside to add some rustic or chic decor style.
Curb Appeal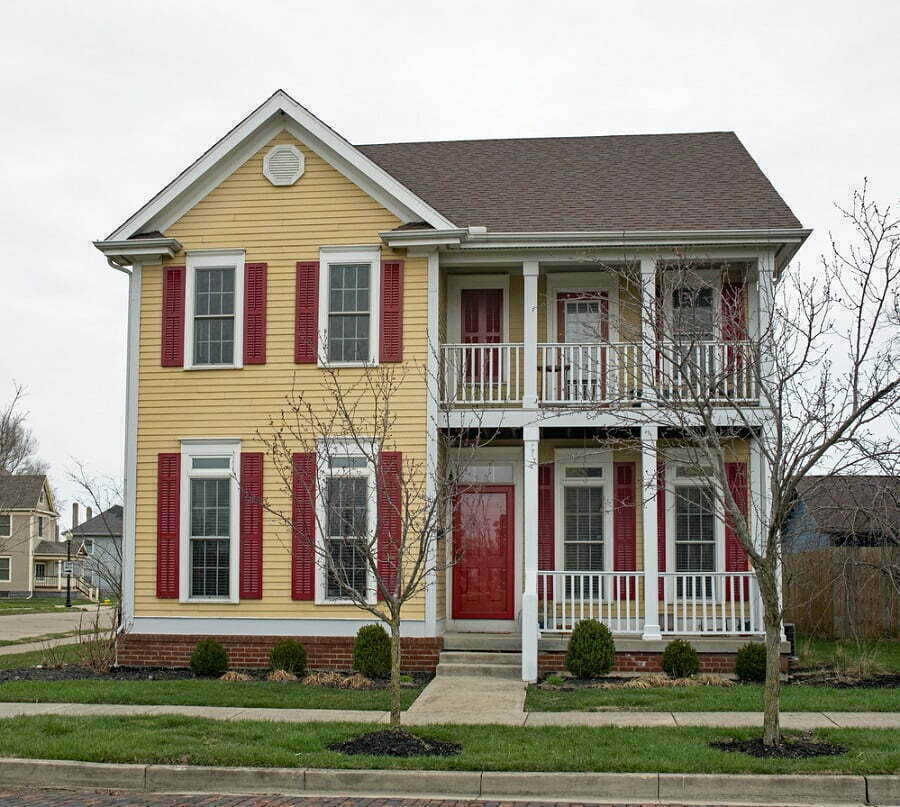 Window shutters can add instant curb appeal to your home. Homes with shutters are more likely to get noticed than homes that don't have shutters, so you may want to keep this in mind if you're planning to sell the house in the near future. Shutters in accent colors make the windows look more visible and improve the exterior colors of the house. Combined with the right siding, they can completely revamp the look of a dwelling.
Should All Windows Have Shutters?
While shutters can add charm and character to your home, not all windows should have shutters. For instance, corner windows, bay windows, curved windows, and any other window that lacks space on one of the sides cannot have a shutter installed over it.
When choosing shutters for windows, proper sizing and installation are crucial. If you do not size the shutters properly or the shutters get improperly installed, they can become a liability. Be sure to hire a professional to do the sizing and installation if you'd like to get the best results.
Window blinds can be used as an alternative to shutters. Some blind styles look very similar to shutters and provide the same effect.
The Pros and Cons of Shutters
Shutters can increase the value of your home if they are correctly sized and installed. If you are planning to move out and sell the house, installing the shutters can increase the resale value of your home.
Secondly, shutters can improve the exterior decor of your home. They also come in various designs to suit homes with a traditional, contemporary, or transitional style. They are highly durable, with most shutters having a 10-15 years lifespan, which means they offer value for money. Shutters are also easy to clean and maintain.
Finally, shutters provide better insulation, thus saving energy. They can either block the sunlight and keep the room cool or block the cold air coming inside from the outside.
While shutters may have many pros, they also have some cons.
First, they are more expensive than other window treatments. Secondly, shutters are always visible as they are permanent fixtures installed on the window frame.
Most people love having a clear view outside the window and only want a window covering at night. Furniture cannot be placed directly in front of the window because it will inhibit shutter function. Lastly, shutters are difficult to use with tilt-in windows.
Exterior Shutters vs. Interior Shutters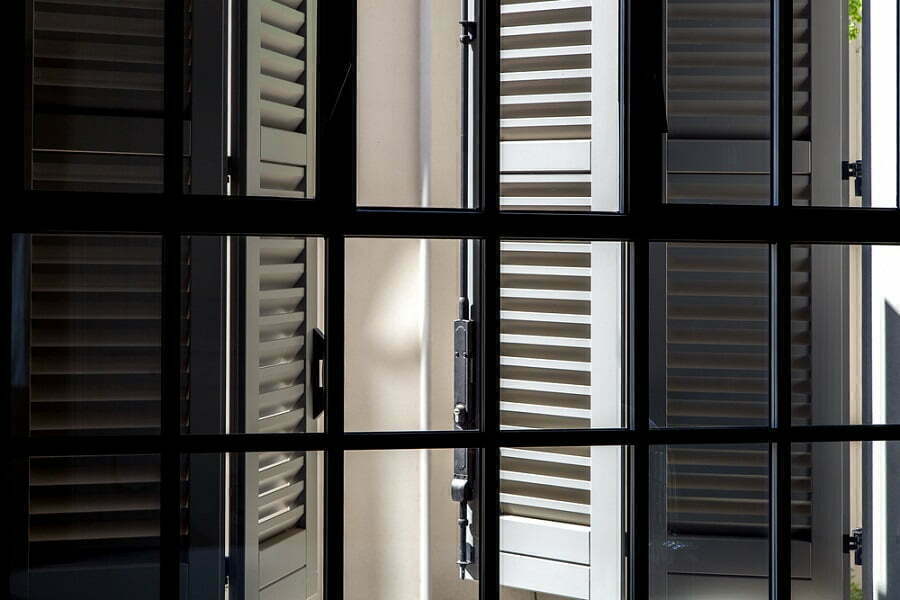 Shutters can be installed inside the window or outside. Exterior shutters protect the window from the elements as well as intruders. They also serve an aesthetic purpose as they are clearly visible from the outside. On the other hand, internal shutters are installed inside the building within the window frame or over it. Interior shutters are used to regulate light and enhance privacy. They can also add to the interior decor of the house. In addition to that, they are easy to operate from inside the house.
Can You Mix Shutter Styles?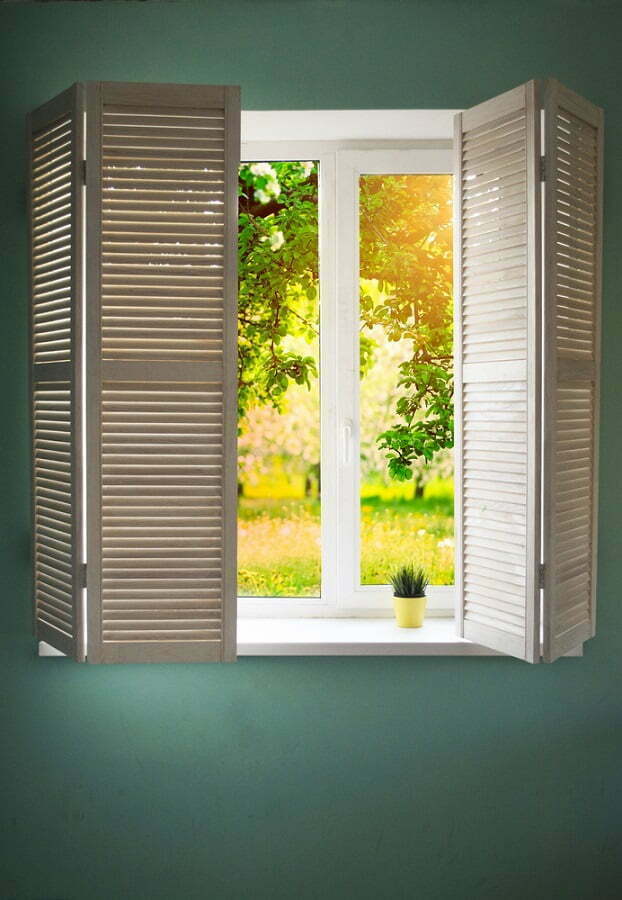 The simple answer is yes. You can mix shutter styles, provided the result you get is exceptional. Be sure to work with an expert to mix and match shutter styles for your home. Below is a list of common types of shutters:
Plantation Shutters
This is one of the most common types of internal shutters. It is popular in the southern region of the US. These wooden plantation shutters can be opened to let in the breeze when interior temperatures are high. They are usually installed in the bedroom and dining room and can give a home an elegant look.
Bermuda Shutters
They are often mistaken for louvered shutters because they have similar types of slats used to regulate light entering a room. However, they have hinges at the top instead of the sides and are opened by pushing the bottom of the shutter.
Louvered Shutters
This is one of the most popular types of wood shutters. They can be installed either inside or outside the house. The shutter has slanted slats that overlap each other. The design allows a gentle breeze to enter the house but prevents direct sunlight from entering. It also enhances privacy because people cannot see through the slanted overlapped slats.
Fake Shutters
Real shutters always look great and can improve the appearance and increase the monetary value of a property. That is why some people would go as far as installing fake shutters to transform the exterior or interior decor of a home. There are many places where you can buy fake shutters.
Do Exterior Shutters Increase Home Value?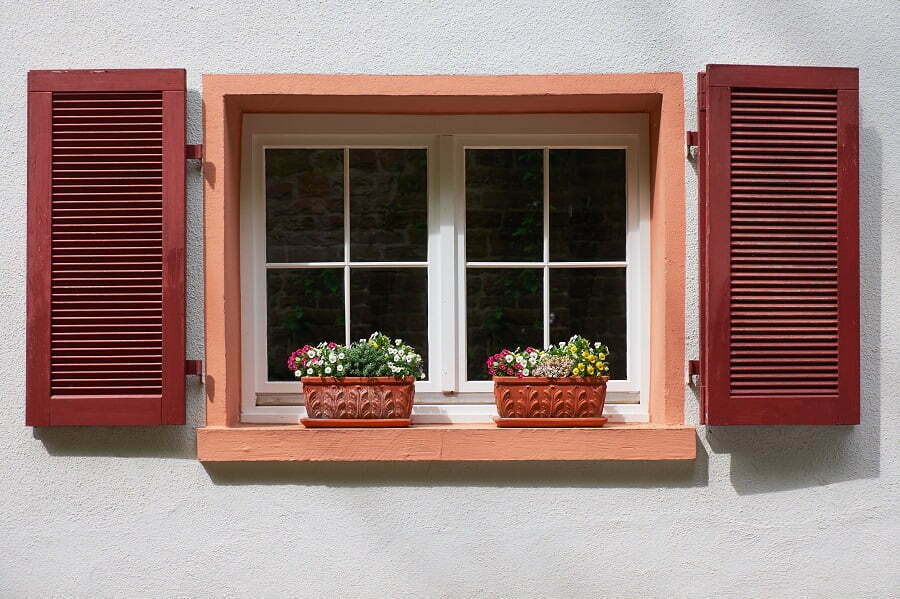 Exterior shutters are clearly visible from the outside, so they do not just serve a functional role of protecting the house from the outside. They also enhance the appearance of the house. Therefore, exterior shutters increase the value of a home.
Interior shutters also increase the home value if they provide insulation and light control.
Should You Remove Your Shutters?
If the shutters in your home are over a decade old, you should start thinking of replacing them. Most shutters have a lifespan of 10-15 years. Otherwise, you can refinish your shutters to give them a new look.
Recap
Liked this article? Here's what you can read next: