Last updated on April 6, 2023
Here are some tips to awaken your creativity. Give some pop and flavor to your tables with these table leg alternatives. Read on!
Don't get caught with a boring and old-looking table in your home when there are alternatives you can try on. You can do quick DIY tutorials or check the nearest hardware stores for awesome table leg alternatives.
Even a repainting job can do so many wonders to improve the look of your table. Or change them up with good old balusters or hairpin legs.
We have curated a list below for you. Scroll down and see what projects you can do next for your tables.
Balusters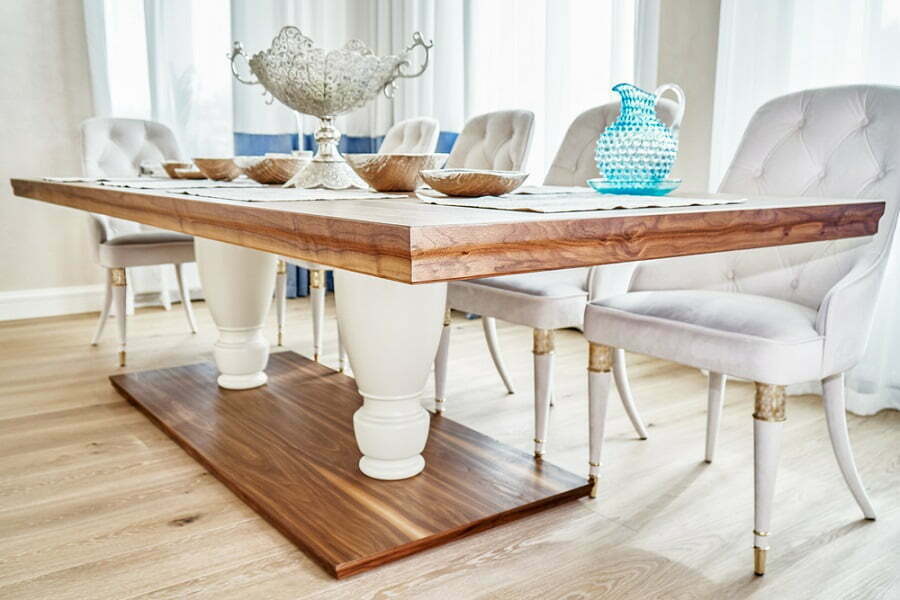 A baluster is a type of rail that runs along a side staircase. Railings for interior staircases are made of either metal or wood. However, some large buildings may have concrete or stone banisters (i.e., staircase balusters).
Balusters provide support as someone walking up or down the stairs can hold the handrails to restore their balance. They can also be repurposed to serve as table legs.
Use a distressed finish on the balusters to get the farmhouse-style table.
Short Bookcase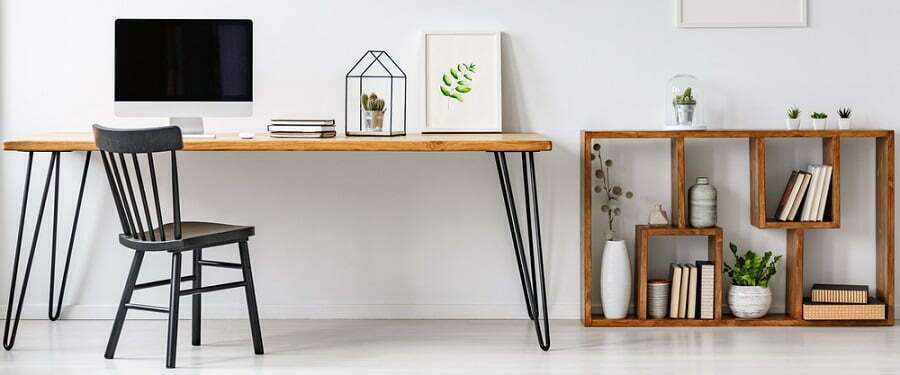 A short bookcase can serve as a table leg alternative because it has a suitable height. The best thing about this option is that you can still store books on the bookshelf. Since it can stand independently, a single short bookshelf is enough to hold the tabletop.
Please note that if the bookcase is not short enough, the height of the table may not be ideal. Therefore, you need to look for a short bookcase.
Short Metal Locker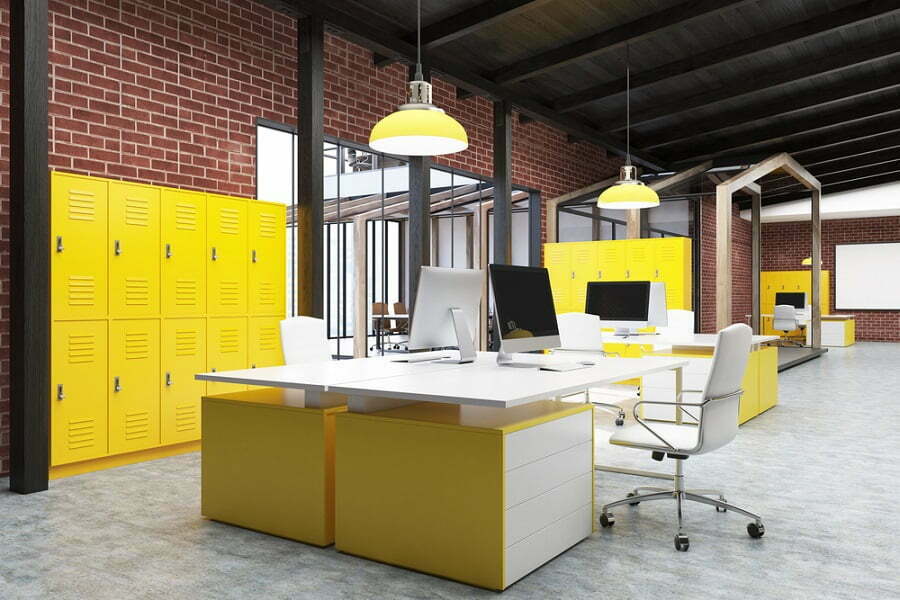 A short metal locker, just like a short bookcase, can replace table legs. If you have a short metal locker in your home, consider using it to make a table. Ensure the locker is short enough to ensure the table is not too tall.
The short metal locker can still be used to store items as it is an alternative to table legs. Ensure the table looks great and the metal locker does not look worn out.
Wood Crates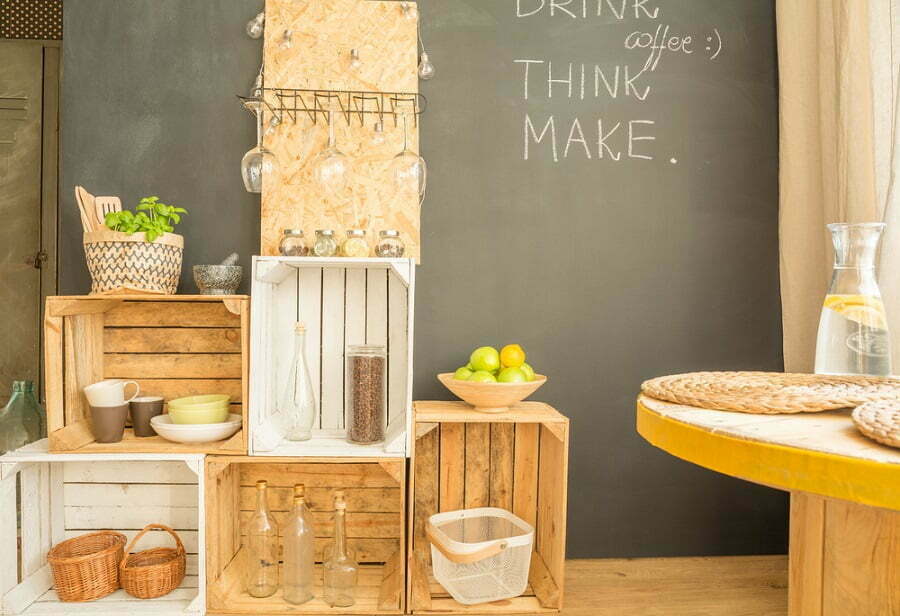 Wood crates are readily available as they are considered by-products or waste products in certain industries. One of the best ways to recycle wood crates is to upcycle and repurpose them. If you have a wood crate that's roughly one and a half feet tall, you can repurpose it.
For aesthetic purposes, you can decide to refinish the surfaces of the wood crate. However, you may consider looking for a box that's not stained or worn out.
Iron or Steel Tubing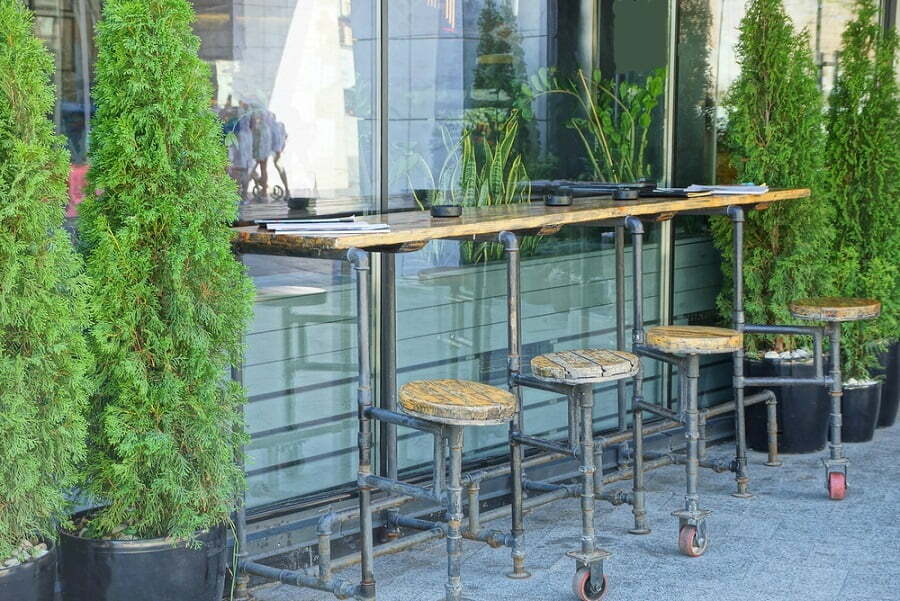 Metal pipes can hold considerable weight to serve as an alternative to table legs. If you have steel tubes, iron rods, or any other type of metal tubing, you can use them as table legs. However, you'll need to find a way to secure them in place to create a stable stand for the tabletop.
Make sure you add padding to the legs made of tubing to protect the floor from scratches.
Legs Repurposed From Other Furniture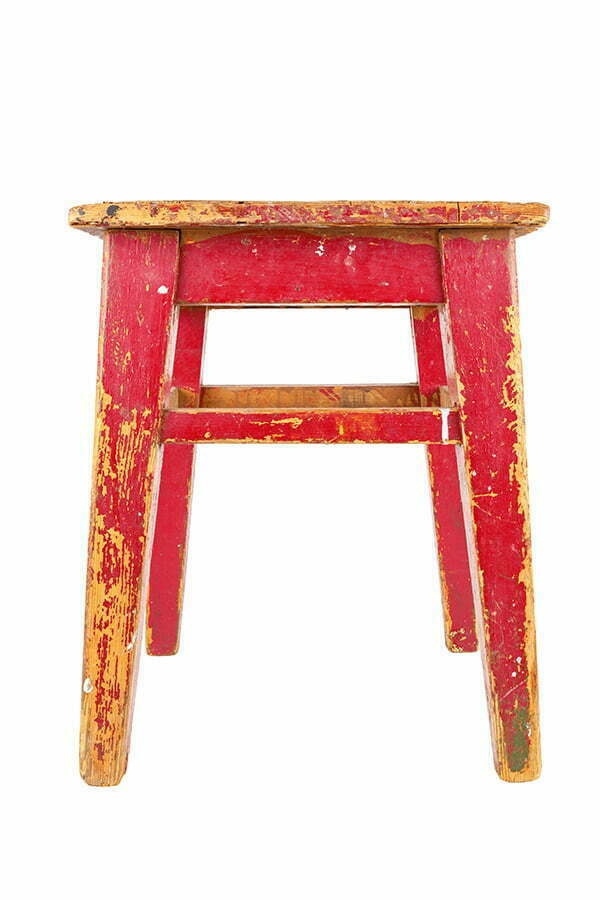 Damaged pieces of household furniture still have some value as they can be repurposed. For instance, the legs of an old stool can be used as table legs. Lampstands, nightstand legs, and old sewing machine stands can all be used as table legs.
Generally, any piece of furniture with metal or wooden sections the same height as a table leg can work. What is important is ensuring the table leg alternative has a suitable height and is strong enough.
DIY Table Legs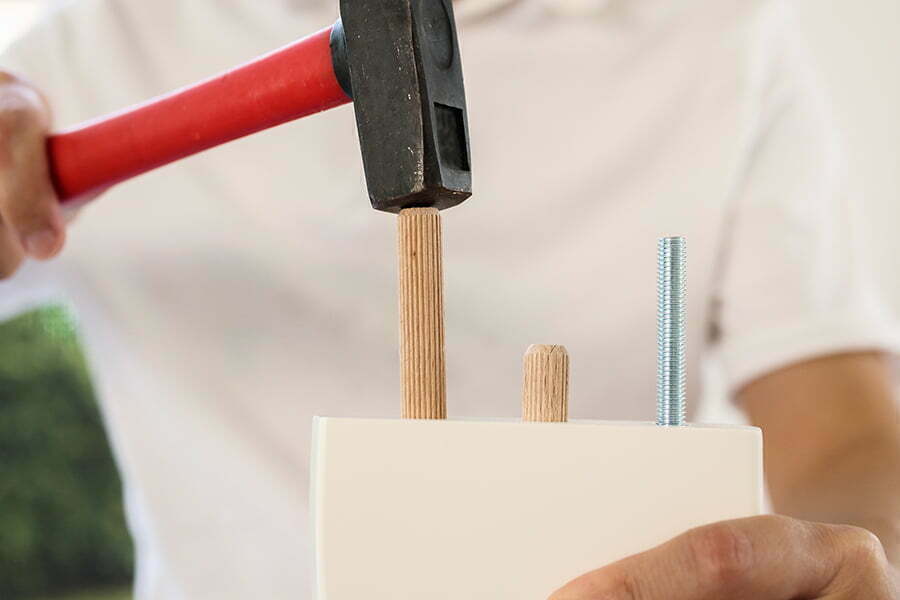 Anyone can make table legs at home. The first step is to choose the material you want. This can be metal, wood, or PVC pipes.
Be sure to cut the desired table leg material to size. For wooden table legs, you'll need wooden frames measuring at least 2×2 inches or 3×3 inches. You can also attach two thin pieces of timber with wood glue to make a suitable table leg.
You can use an electric planer to round off the edges. The table legs may also need to be painted before they can be attached to the tabletop.
FAQ
How do you attach legs to a table?
After making table legs, you can use any of the three common methods of attaching legs to a table. First, you can use surface plates and hanger bolts. Secondly, you can make wood joints and use wood glue to secure the table leg. Thirdly, you can use T-nuts and hanger bolts. Nails can also be used to attach table legs to the tabletop. However, this is not a popular option nowadays.
How do you stabilize a table?
After attaching the table legs to the tabletop, you still need to stabilize it to ensure the table does not wobble. The best option is to use table aprons to secure the legs firmly attached to the tabletop. Secondly, you can add a stretcher base to the bottom of the table leg.
Recap
Liked this article? Here's what you can read next: