Last updated on April 6, 2023
Use one or more of these twelve cheaper hardwood floor alternatives to get most of the same look and feel of the natural wood. Read on!
Hardwood floors are expensive and require high maintenance, but if you're willing to put some work into them, they'll last forever, and you will keep the timeless look (it's one of the most common alternatives to floor tile). You should always clean your floors regularly to prevent dirt buildup and damage.
Hardwood flooring is an excellent choice for a traditional home. However, if you're looking for something more modern and affordable than hardwood, many options are available. You can choose laminate flooring, vinyl tile, cork, bamboo, and even carpet tiles. With these products, you'll be sure to save money while still getting the same great look and feel of hardwood flooring.
Here are your options.
Cork Flooring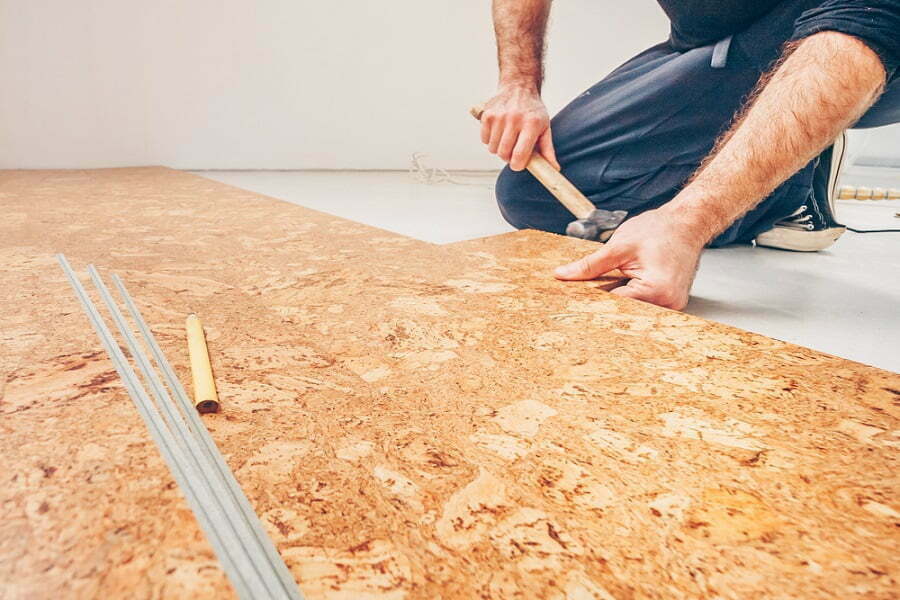 Cork floors are great for homes because they're quiet, insect-proof, and easy to clean. Unfortunately, they're also hard to repair if you damage them. They can be damaged by heavy furniture, and they need to be lined under concrete or other surfaces.
Cork requires frequent sweeping or vacuuming to remove dust and dirt. Water spills should be cleaned up immediately using a mild cleaner. Cork floors need regular application of wax or sealant to protect them.
Ceramic Tile Floors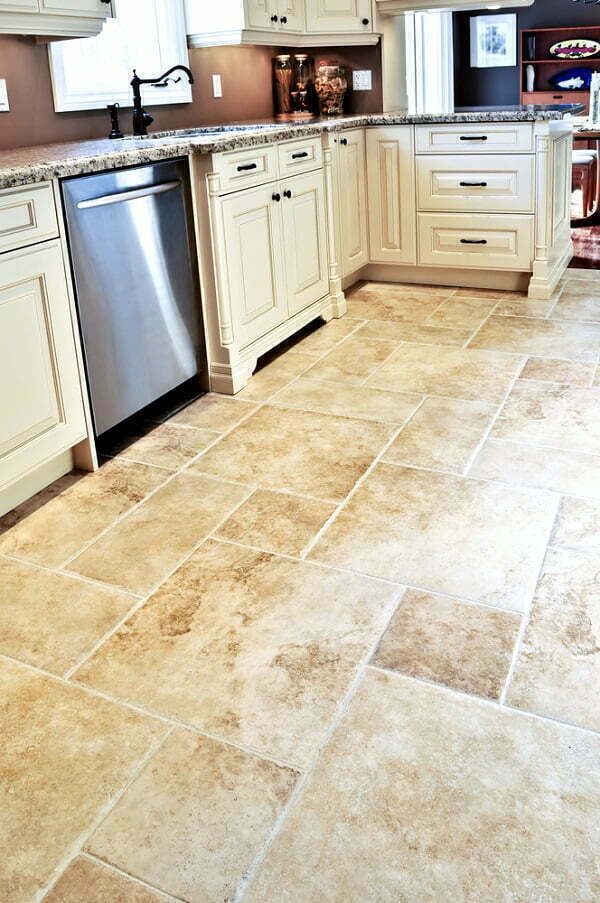 Ceramic tiles are commonly used in kitchens and bathrooms because they're easy to clean and maintain. Tiles come in many different styles, including mosaics, patterns, and even wood-like designs. Tile comes in many different colors and finishes, such as white, black, gray, and brown.
Tiles are handy for homeowners. They can be replaced easily and quickly. Some tiles are more expensive than others. They do not retain heat well, and some people find them uncomfortable during cold weather.
Ceramic tile floors require regular cleaning. Vacuum or sweep the floor with a soft brush every week. Keep mop and rag clean of grease, and allow to dry before walking.
Carpet Tiles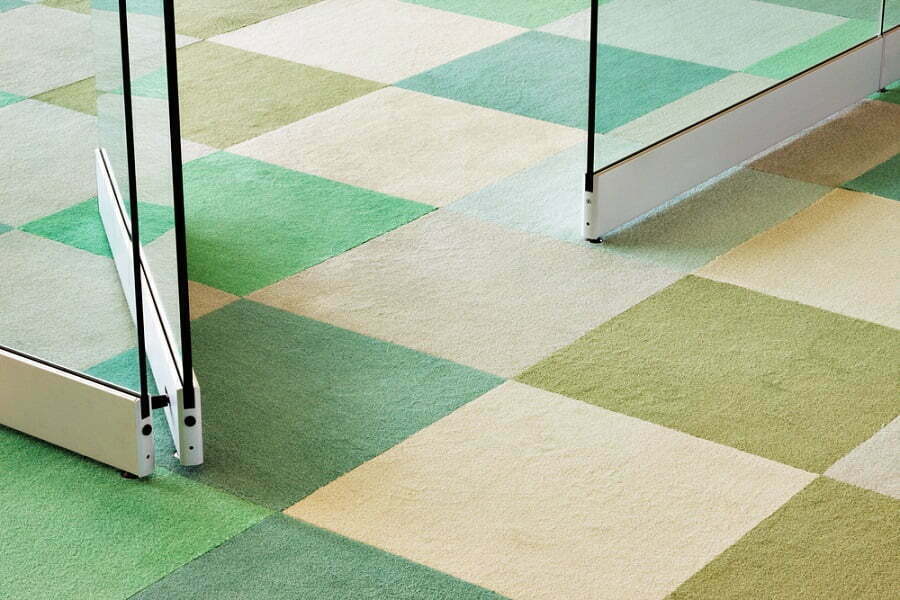 Carpet tiles are easy to install and come in many different colors, patterns, and styles. You can create an individualized design by combining several different types of tiles.
Carpet floors need to be cleaned regularly to remove dirt and allergens and keep them looking new. Vacuum them at least once per week. Keep a mild detergent or cleaning solution on hand for spills and other problems. Blot excess moisture before treating the floor. Moisture needs to be removed before applying chemicals or sealers.
Laminate Flooring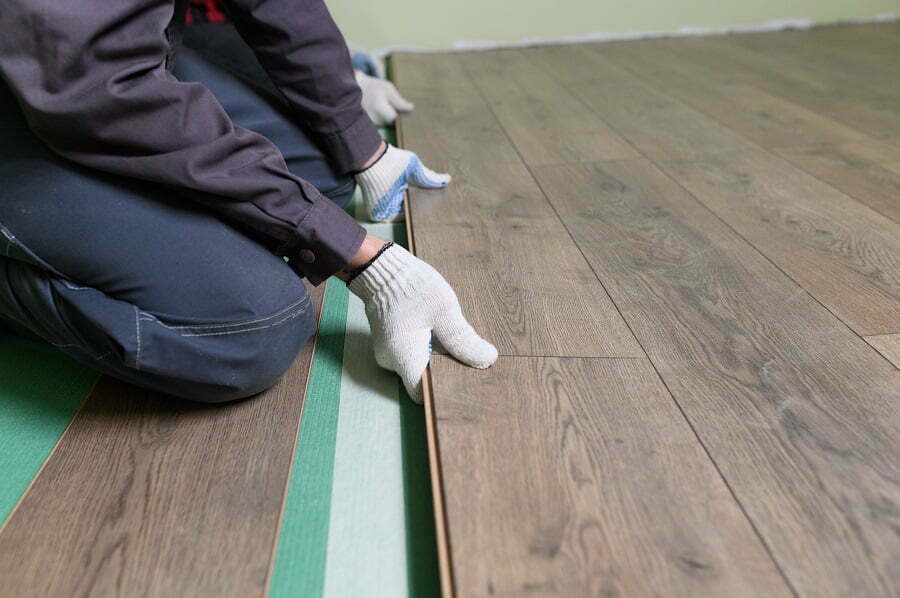 Laminate flooring is much cheaper than hardwood. It's easy to install over tile or concrete — you need to use an underlayment. Laminate flooring comes in different qualities and costs too. The higher-quality products look better and last longer, but they cost more.
Laminate flooring looks and sounds more natural than vinyl. Vinyl floors are cheaper, but they tend to be less durable.
Porcelain Tile Faux Wood Planks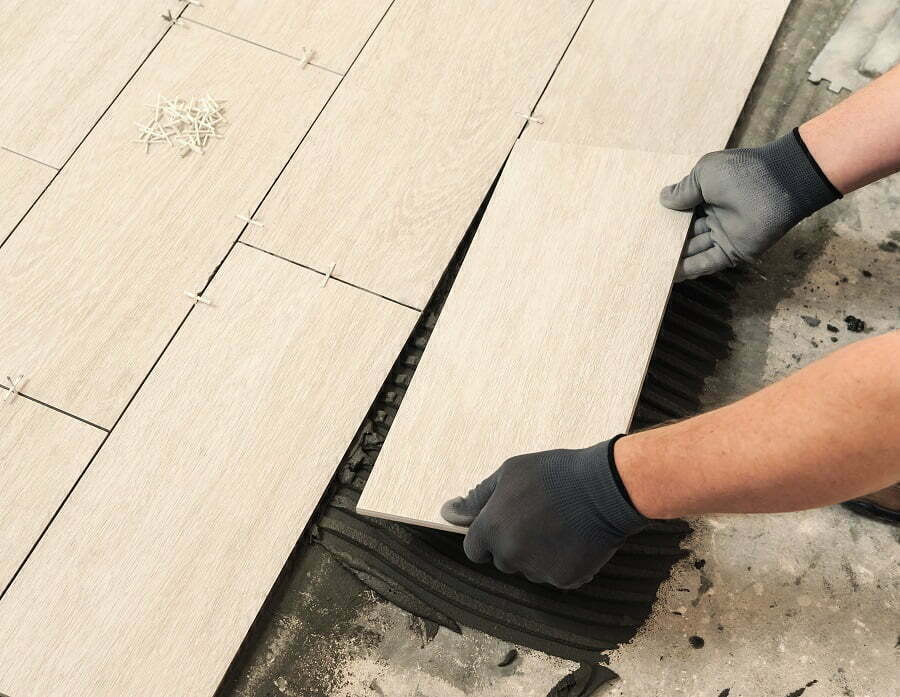 Porcelain tile faux wood floors are made using natural wood grain and texture. They look incredibly realistic and are easy to install. You can choose from a wide range of finishes, too.
Porcelain tiles are very durable and require no special maintenance. They're easy to clean and won't warp or crack over time. You can use them in your kitchen, bathroom, basement, and outdoors.
Engineered Wood Flooring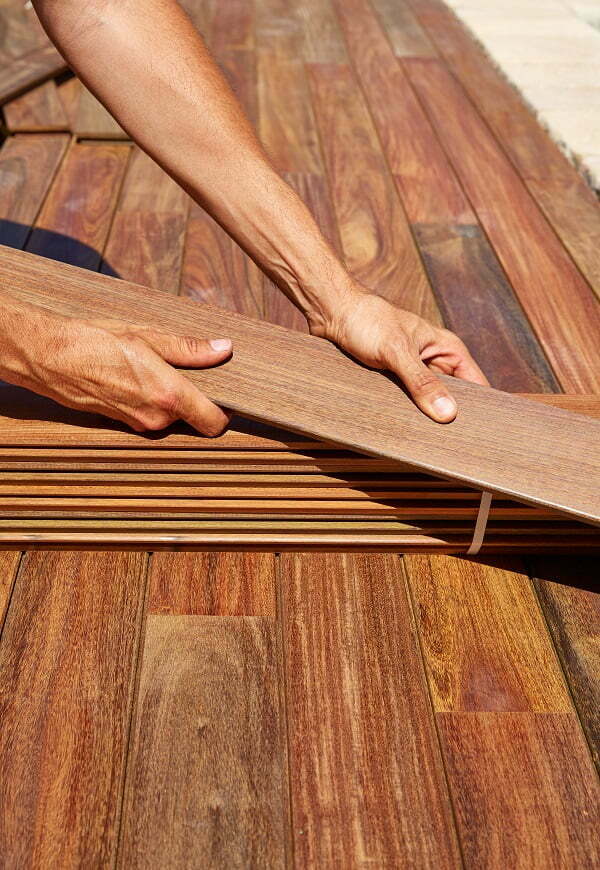 Engineered wood flooring is like laminate wood flooring. Both have multiple layers. But, unlike laminate wood flooring, which is made of photographic material, engineered wood flooring is made partly of natural wood. It is also thicker than laminate wood flooring and can be sanded down. However, it can only be sanded down once or twice. Solid wood floors can last for decades, but engineered wood flooring won't last as long. It needs to be cleaned regularly.
Hemp Flooring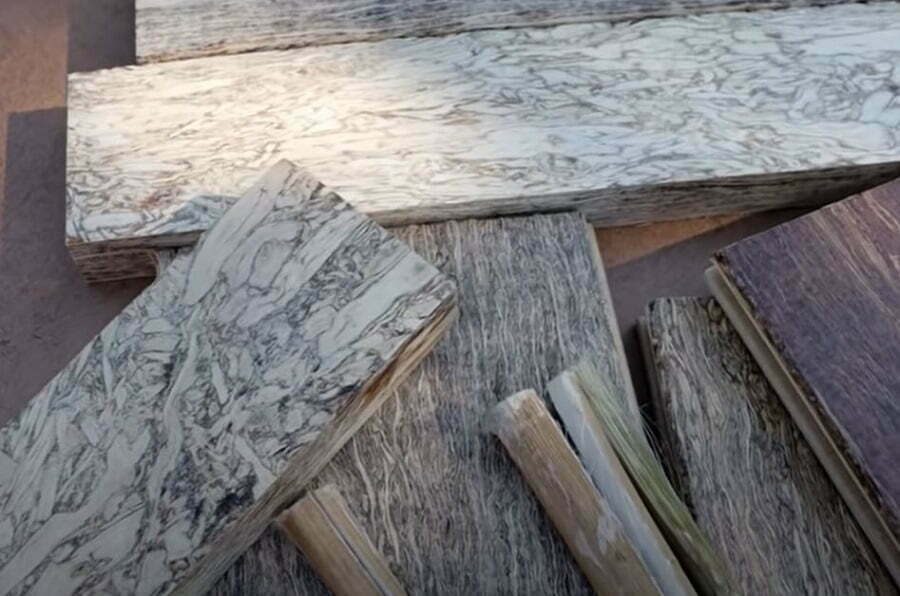 Hemp is a new kid on the market when it comes to flooring. It is still a young product, but many people already use it. As such, you should be able to get it from any manufacturer. You can also buy it online. This flooring type is made from hemp fibers. It is an eco-friendly material. The hemp plant is environmentally friendly because it proliferates quickly and reaches maturity within three months.
Plywood Flooring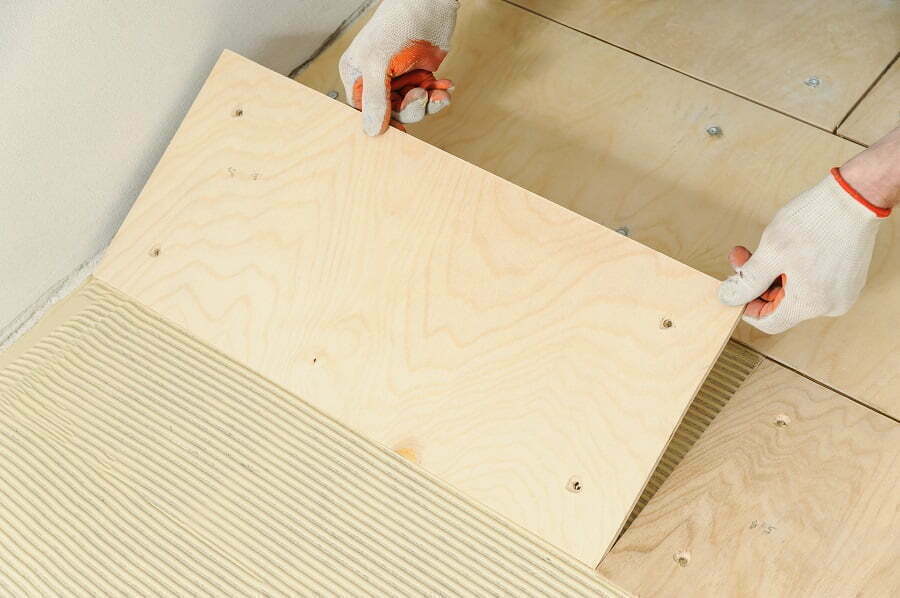 Plywood is a strong, durable, and versatile material that can be used as a subfloor and a top floor. Hardwood species such as oak, cherry, or maple make the best plywood choices. To protect the plywood, you must apply a protective coating before painting or staining.
Bamboo Flooring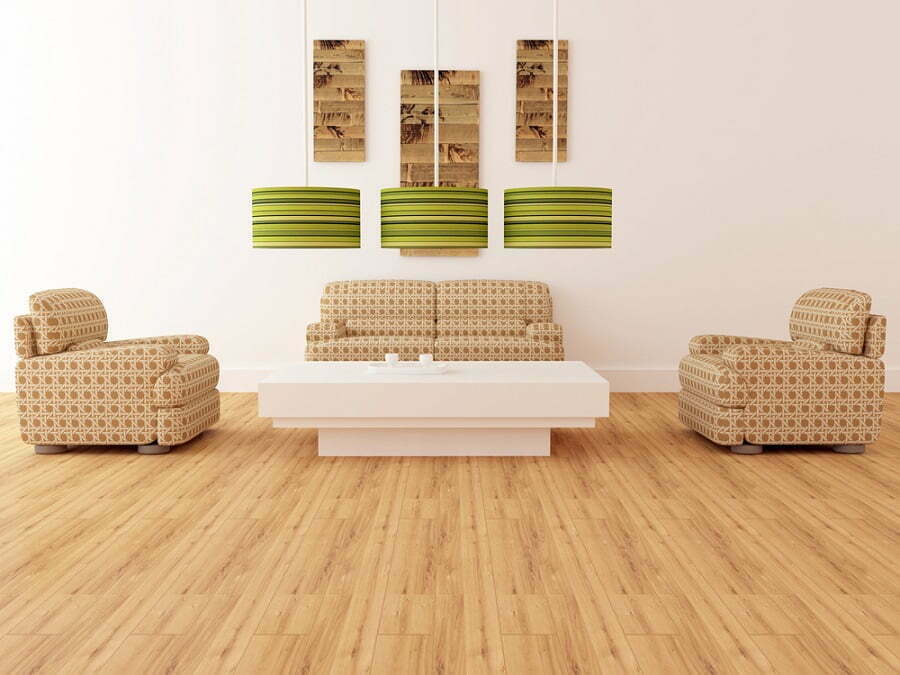 Bamboo floors are trendy because they're easy to install and inexpensive. They come in many different colors and stains. They mimic natural wood, but they aren't quite as durable.
Bamboo grows quickly, but it doesn't last very long. You can expect your bamboo fence to last anywhere from 5-25 years.
Vinyl Flooring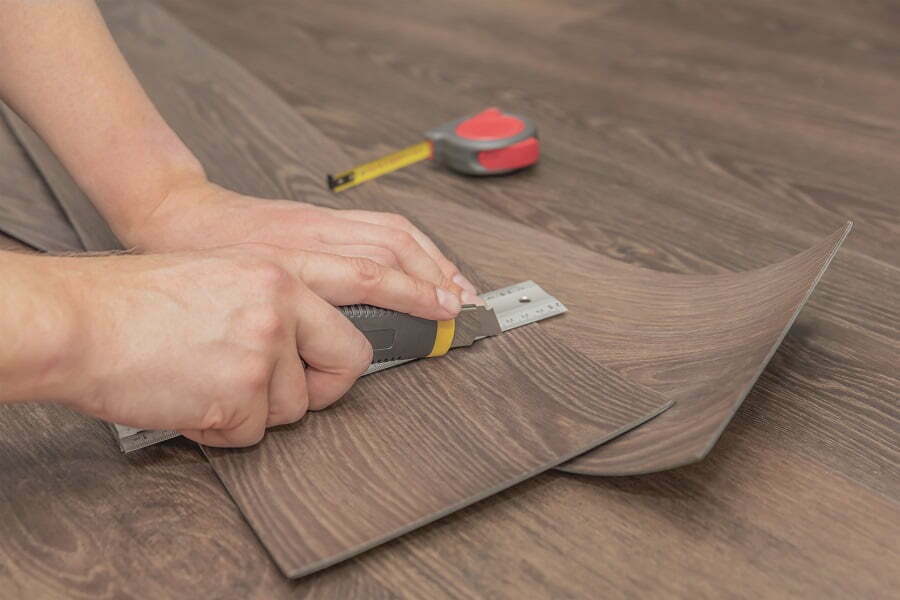 Vinyl flooring is a type of floor covering that uses vinyl sheet material for its top layer. Vinyl flooring can be used in both residential and commercial settings. It's relatively affordable. It's easy to install and maintain. It's also resistant to scratches and dents. You can find vinyl flooring in various thicknesses. If you want flooring that has hardwood-like qualities choose something thicker.
Peel and Stick Tiles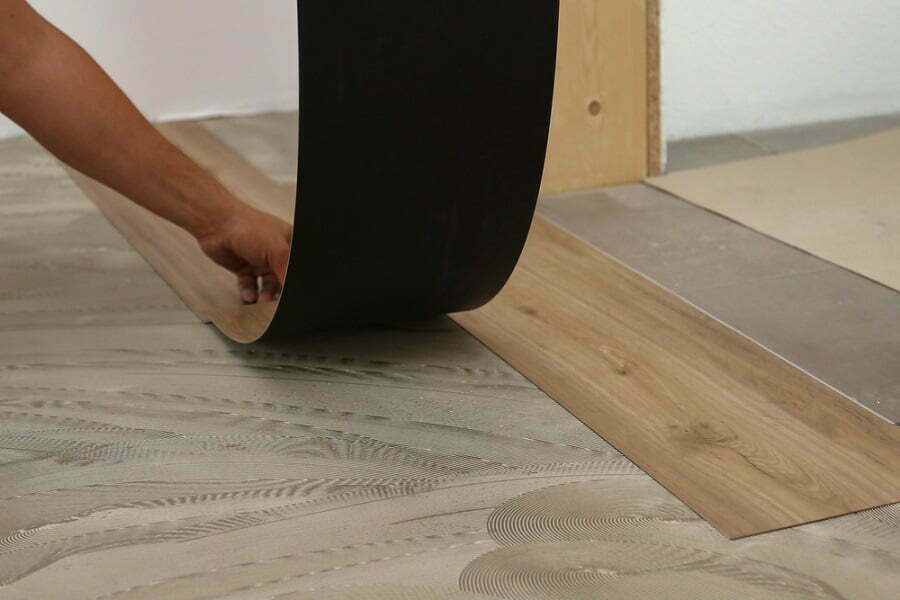 They're the cheapest option and something most designers won't install. Like vinyl, they contain volatile organic compounds (VOCs), so consider that if you have concerns about them or if you're interested in eco-friendly materials. On the upside, you can choose from an almost endless supply of designs and try many different variations. They are easy to install and remove.
Linoleum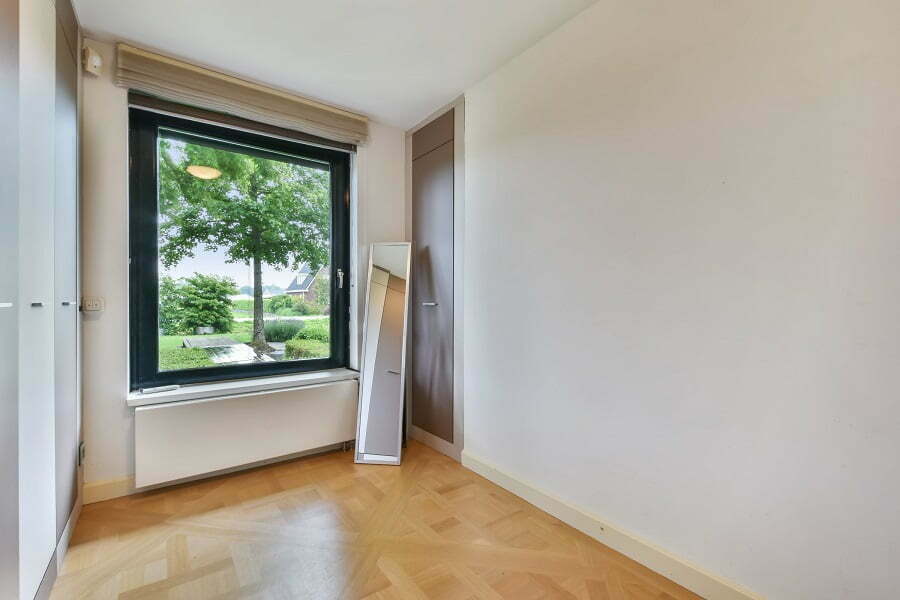 Traditional linoleum was developed in the late 1800s and used for many years. It is a durable flooring material that can be installed on any surface. Linoleum is one of the most affordable types of flooring materials. It is available in limitless designs and requires little maintenance that can last for decades.
FAQ
What's the difference between solid wood and engineered wood?
Engineered wood is made of composite materials and has several layers, whereas solid wood has just one layer of natural wood.
How much does it cost to install a hardwood floor?
On average installing hardwood floors costs $6 to $12 per square foot. Installing a hardwood floor will vary depending on the size of the room, how many rooms you plan to cover, and other factors.
Can I install a hardwood floor myself?
Yes. Many homeowners choose to install their hardwood floors as a DIY project.
What is the cheapest flooring option?
The cheapest options are peel and stick tiles, vinyl tile, and linoleum.
What is the most common flooring choice?
Most homeowners opt for hardwood floors. Wood is beautiful and timeless.
What kind of maintenance do hardwood floors need?
Wood floors require regular cleaning and maintenance. If you don't clean them regularly, dirt and grime will accumulate over time and damage the floor. Hardwood needs to be resealed every few years.
Recap
Liked this article? Here's what you can read next: