Last updated on January 31, 2021
Looking for a great budget-friendly futon sofa option? These are the cheapest futon deals for under $150 you won't find anywhere else.
A futon sofa goes by many names, but its appeal is the money and space you save for the functionality you get. A modern futon is a small sofa that converts into a sleeper. It can be framed or frame-less. The relatively low price you get for its multi-use is the futon's biggest benefit. So it makes sense that you'd want to find a really affordable option for the most for your money.
We've been looking for the cheapest futon sofas far and wide. In the end, we've come to realize that a decent but still cheap futon can cost just under $150. So taking this category into account, we've found all futon sofas, couches, sleepers, and floor sofas that are currently available in any store online.
These are the best deals you'll find anywhere at the moment. We intend to keep this list updated as much as possible too. Though, it's entirely possible that any given product might be out of stock. If you find something you like, don't hesitate and grab it.
Why are they so cheap anyway?
Most of the time these futons are very compact (some of them are frameless) and they are made from cheaper materials. Other times, there's a sale or a closeout going on.
How do we find these deals?
We simply scour the web daily for these deals. We have a system in place that allows us to find cheap prices fast. It's not our intention to buy everything we find so we're sharing them with you.
One more note, we've included links where you can get these futons for under $150 and some of these will result in a commission for us (we've labeled them with #ad). There's not extra cost for you.
What's Inside?
Floor Futon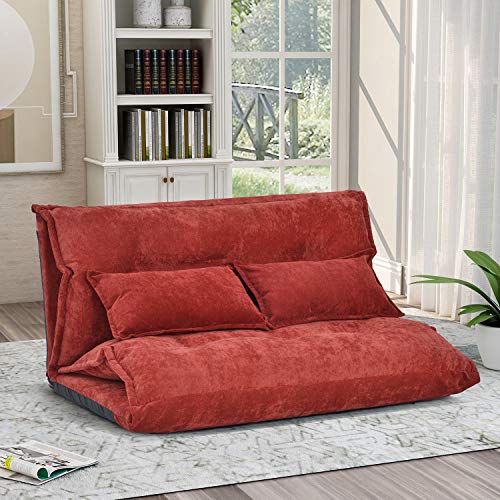 This is a type of floor sofa as well. It's a lightweight but comfy futon in a nice velvet fabric cover. It has sponge filling so it's extra soft. As a real futon, it can be folded into a small sofa/chair or folded out into a sleeper/lounger.
Floor Sofa Bed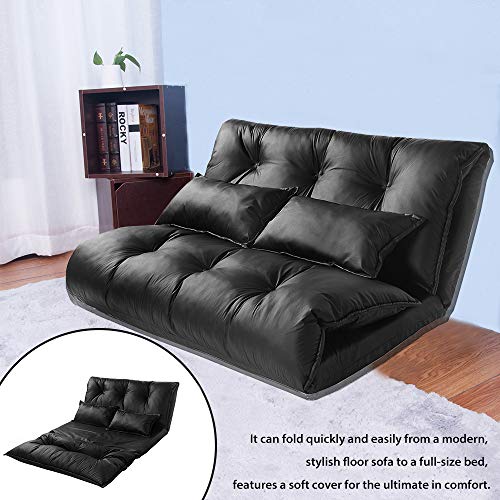 This model is bigger and bulkier than the previous floor sofa and it is covered in PVC faux leather. It can also be folded and unfolded into a sleeping position.
Adjustable Futon Couch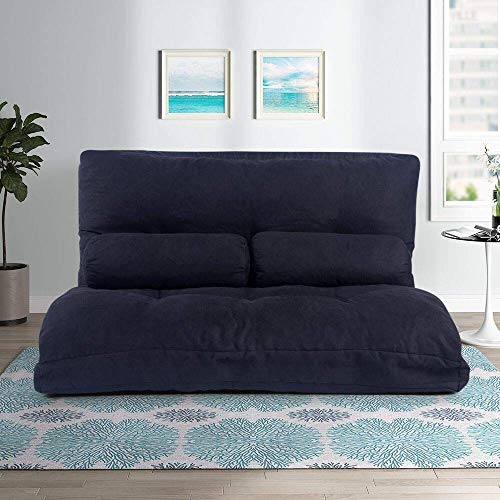 This floor futon does have a hidden backrest frame so it's sturdier. Thick cushions and sturdy back support makes it a compact but comfortable piece of furniture for sitting and sleeping.
Pillow Futton
This design looks like a giant pillow and it makes an interesting decor accent in a modern room. It has a hidden metal frame and a polyester blend cover.
Futon Couch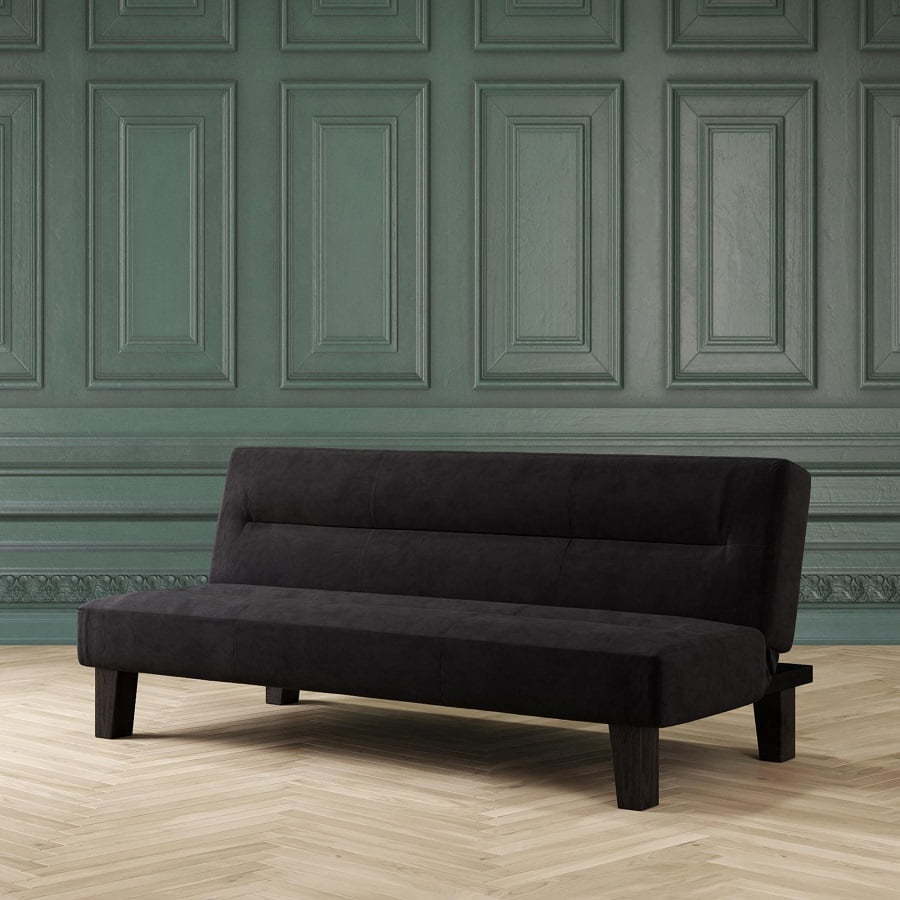 Finally, a piece of furniture that looks like a real couch. It's definitely something you'd want in a traditional interior design. Yet, it has all the function of a convertible sleeper. And yes, it's still under $150.
Convertible Sofa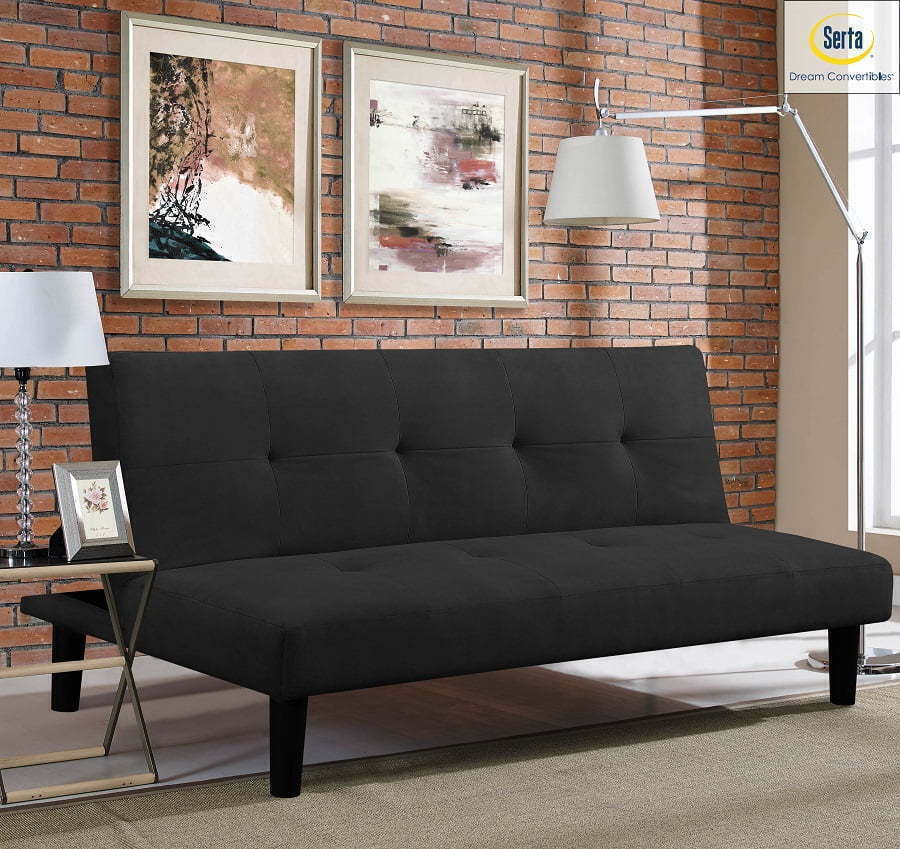 It's a very similar model to the previous deal (similar price too) but it's another great choice to have. A ice convertible sofa with a sturdy frame and a traditional design style.
Sleeper Sofa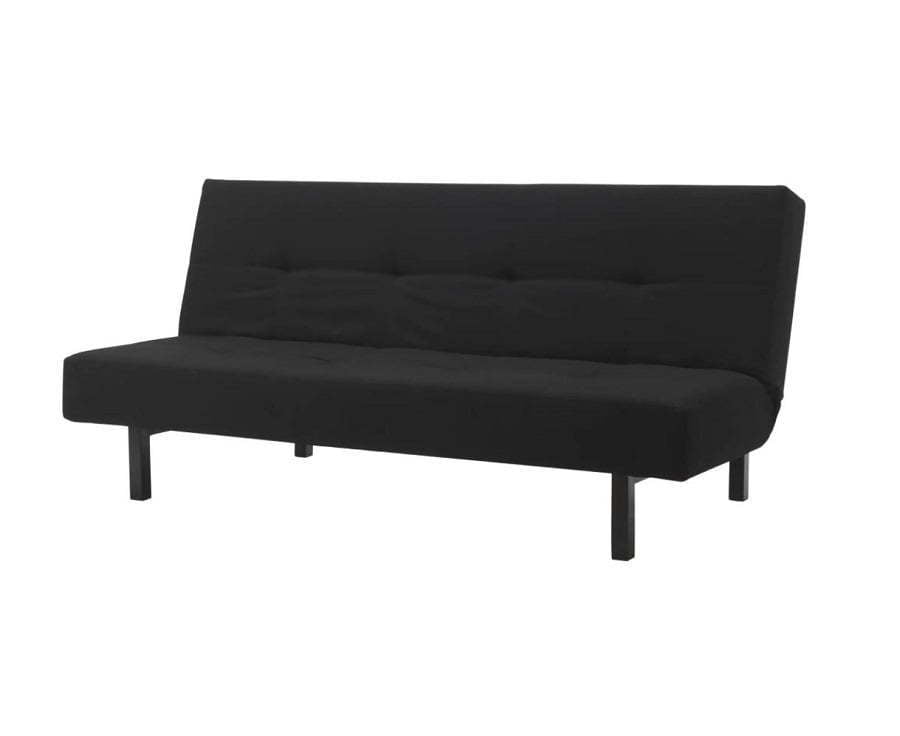 Last but not least it's IKEA's Balkarp sleeper sofa. It's a full-featured piece of furniture on a budget. Typical to the Scandinavian furniture outlet. It's currently priced at $139.
Liked this article? Here's what you can read next:
---
Disclosure: As an Amazon Associate we earn from qualifying purchases.