Last Updated on
These DIY wood shutters will change the way you look at window treatment and decor for good. Check out these ideas.
Window shutters traditionally have two uses. One is to prevent sunlight from coming into the house. It's ideal for homes in a hot climate where you need to avoid the sun from heating the house. The other use is for the hurricane shutters to protect the home from storms and weather damage. As safety is concerned in this case, we do not recommend to do it as a DIY project, unless you are a professional.
But that's just one small (albeit important) part of the shutters. The other is the decorative (curl) appeal. They are trending everywhere from the exterior decor where many times they're not even functional, to the interior wall decor. Everyone likes the rustic look!
What's Inside?
How to Make Wooden Shutters
If you want simple DIY shutters (board and batten) the project is straightforward. Here are the steps (this includes hanging them on a wall):
Choose the wood boards;
Measure and cut;
Stain the wood;
Attach the boards (use screws and glue);
Drill pilot holes into the wall;
Measure and level again;
Drill the holes completely and attach the boards.
What's the best wood for shutters? For exterior use cedar as it's an inexpensive and weather-resistant wood. For interior projects any wood is fine.
And there's a lot more to this project. Let's see what else can we build!
DIY Plantation Shutters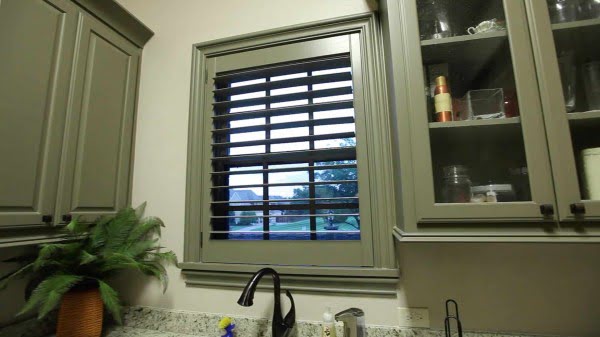 Plantation shutters (also known as plantation blinds) can be intimidating. Setting each louver into the frame takes time and patience. However, the resulting elegant old-world result will be worth the extra time and effort. See the link to learn how to do it.
Reclaimed Wood Shutters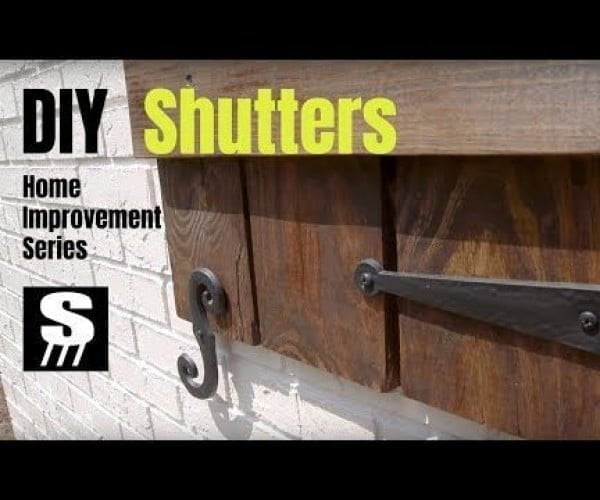 Constructed of new materials, these shutters have the appeal of rustic reclaimed wood. They are nailed together with the aid of a jig for consistency, stained and embellished with decorative hardware. Read the link for the complete guidance.
DIY Board and Batten Shutters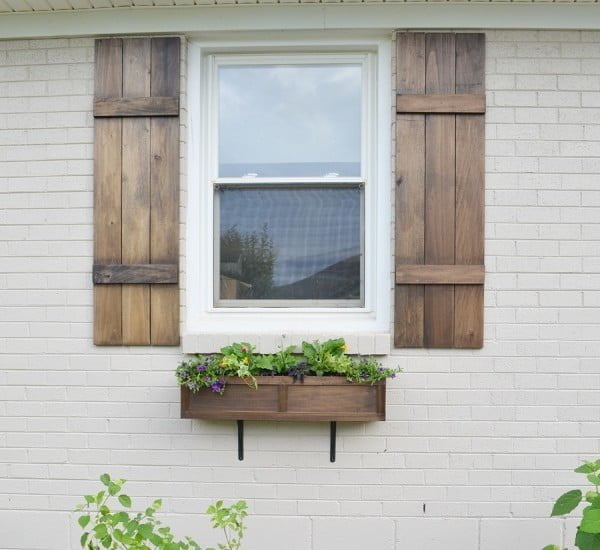 Simple measuring and marking make these board and batten shutters an easy undertaking. Carefully glue the battens twelve inches from either end of the boards before nailing, sanding and staining. See this website to see the entire guidance.
DIY Exterior Window Shutters
The country cottage appeal involves a little more cutting to create these charming shaped shutters. A small shelf on the bottom of the window allows you to complete the country look with potted plants. Check out the article to find out how it's done.
DIY Cafe Shutters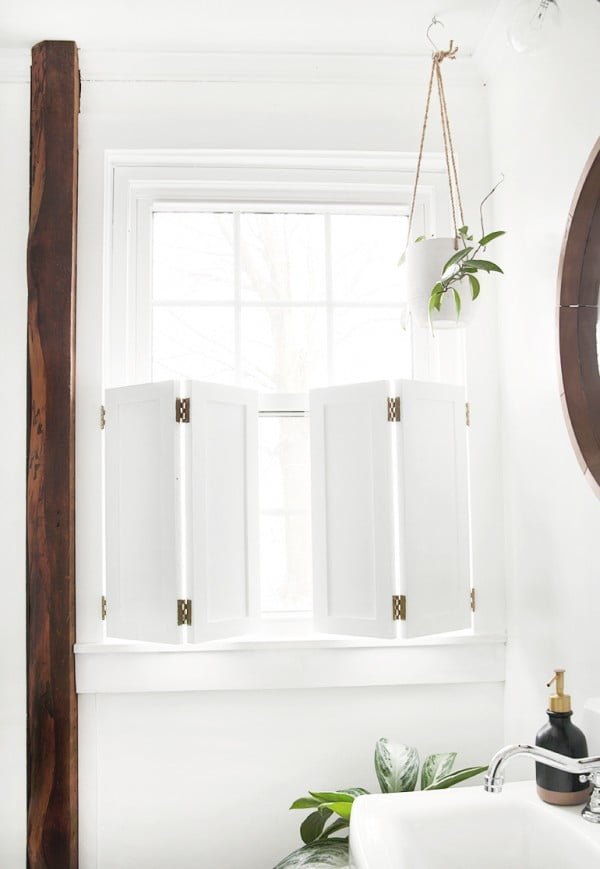 Cafe style shutters allow sunshine in the day and privacy at night. The brass hinges add a touch of refinement so that the shutters can fit into both a casual and formal setting. Read the link for the entire guidance and instructions.
Curb Appeal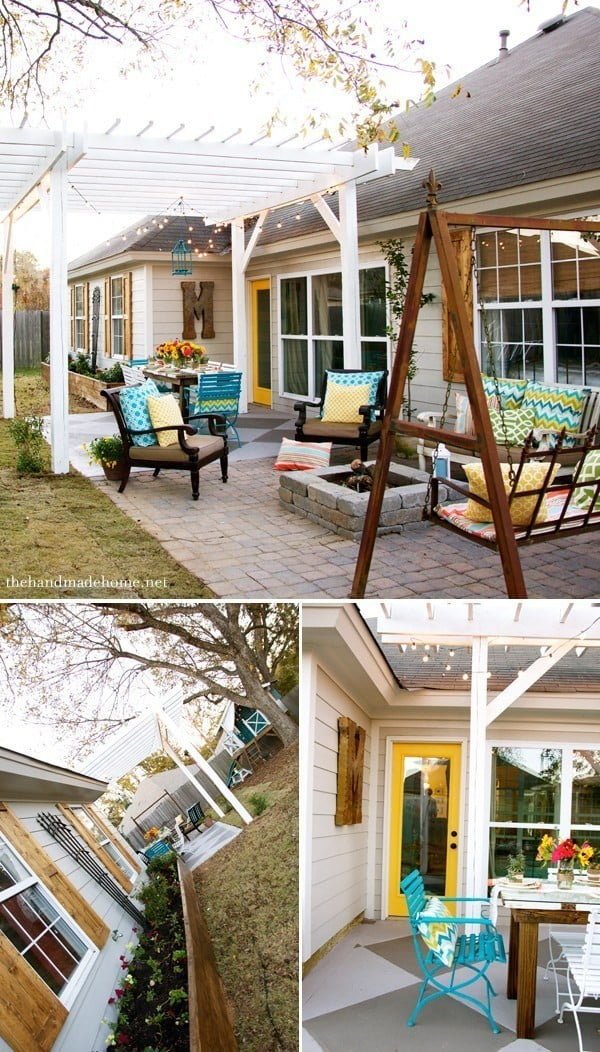 1 x 6 Boards are framed by 1 x 4s along their length and across their width. Wood screws hold everything in place before the shutters are stained and weather treated. Read the tutorial to see how it's done.
Exterior Decor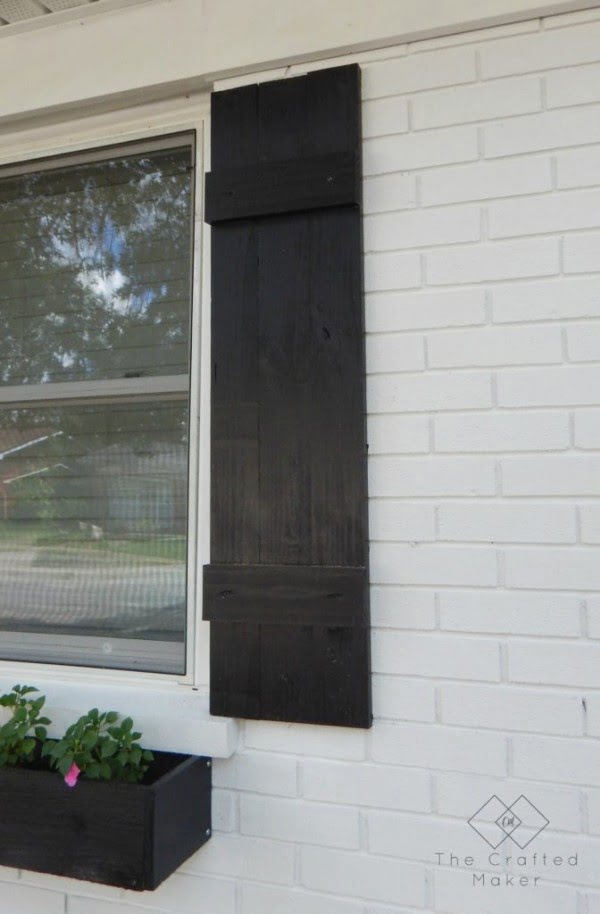 Utilizing pocket holes to assemble these exterior shutters gives them added strength. Although still rustic with natural wood blemishes, three coats of paint give the project a slight touch of refinement. Follow the tutorial to learn how to do it.
Window Trim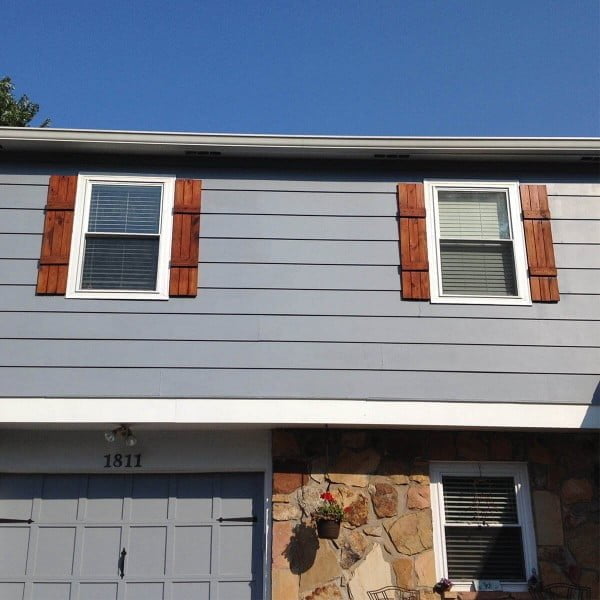 For curbside appeal, stain your window shutters and other natural trim on your home the same shade. Matching DIY shutters and trim give your home a custom look at an affordable price. Follow this website for the entire details.
DIY Pallet Shutters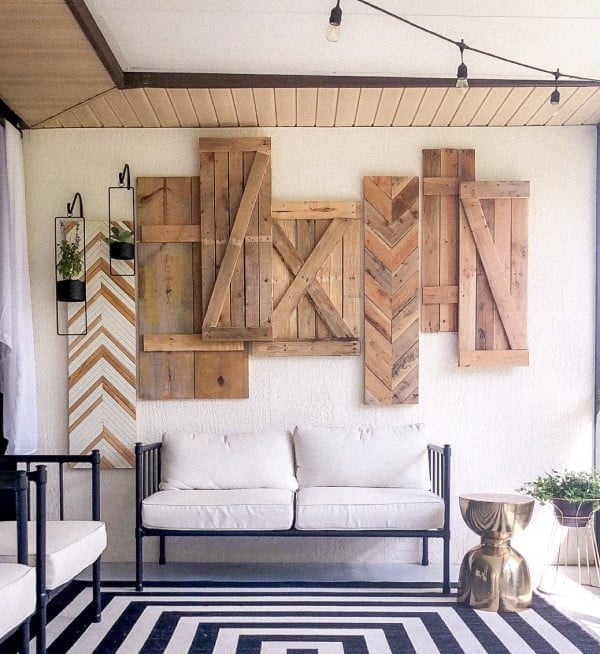 Disassembled wood pallets, a miter saw, essential carpentry tools and some imagination can create a variety of looks. While the chevron designs needed a wooden backing, the remaining patterns did not. See this website to find out how to do it.
Cedar Shutters on Brick House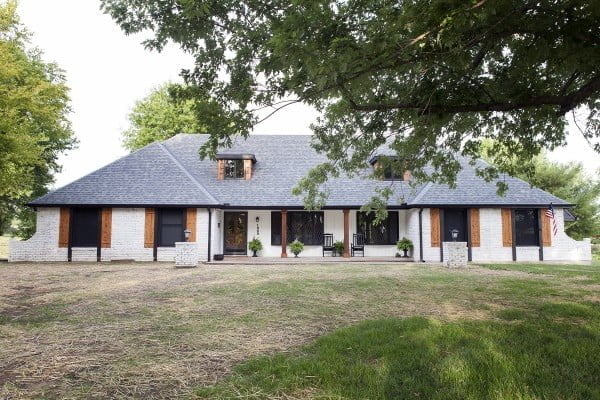 Natural cedar stained to prevent graying creates a warm look that coordinates with other cedar accents on a home. Black outdoor wood screws and black shutter fasteners add contrast to complete the look. Check out the link to find out how it's done.
Faux Window Shutters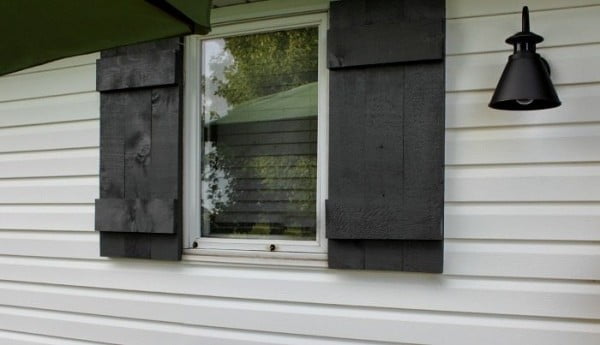 If you want a look that speaks of simple living, shutters constructed from rough cut wood will have a strong, no-nonsense appeal. A quick coat of your choice paint makes them uniquely yours. See this website to find out how it's done.
Modern Exterior Shutters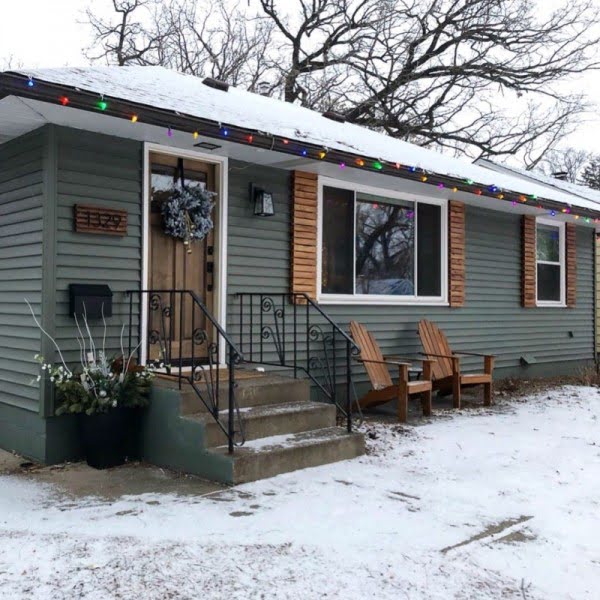 For a modern twist, measure and cut a series of horizontal slats for your shutters. Lay the slats out on vertical boards to be sure of spacing, then glue and nail in place. Follow this website to get the complete plans and instructions.
Tongue and Groove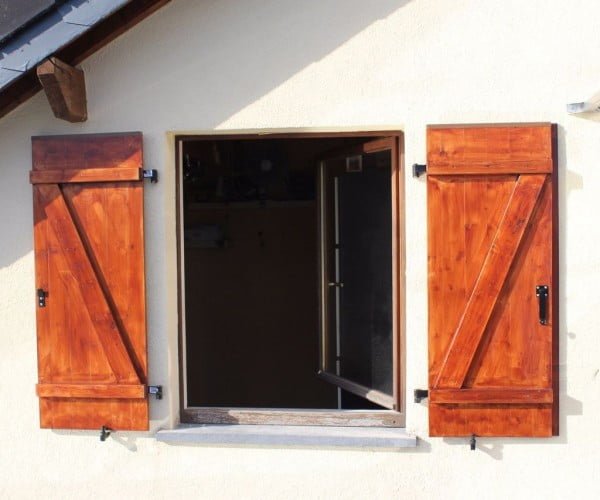 Panels of tongue and groove give these functioning DIY wood shutters a smoother look. The panels are glued together and reinforced with end and diagonal pieces. Black hardware adds purpose and flair. Follow the tutorial to get the entire details.
Simple Project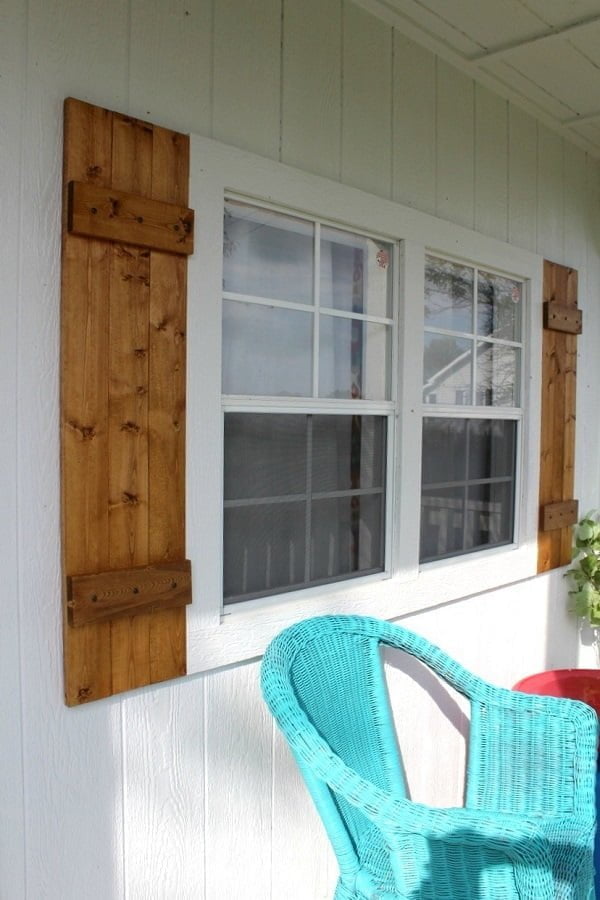 This project is as simple as it gets. The DIYer has made it for a shed so the requirements from it aren't big. Just cut the beords, stain them, and attach everything together with wood glue and screws. The rustic look is fantastic.