Last updated on April 6, 2023
Avoid humid air in your home with these dehumidifier alternatives. Trap the wetness and dry out the air. Read on!
Ventilation is one of the best ways to decrease humidity in your home. However, you don't have to purchase a top-of-the-line, expensive dehumidifier.
Sometimes, all you need are alternatives and creative imagination (you can make your own DIY dehumidifier).
There are several natural ways to ensure that the air you breathe is healthy and won't cause any respiratory problems or allergies later on. The key is using materials that absorb humidity from the air.
And while these alternatives are not as efficient as the dehumidifier gadgets, they are lost-cost and effective as temporary solutions.
Here is our list.
Rock Salt
Rock salt is essentially a natural hygroscopic mineral, which is excellent at absorbing moisture in the air. Not only does this mineral absorb moisture, but it also stores it like dehumidifiers.
Nonetheless, rock salt is 100 percent natural and non-toxic. In contrast to dehumidifiers, rock salt will not increase your utility bill. It is entirely safe and affordable.
Baking Soda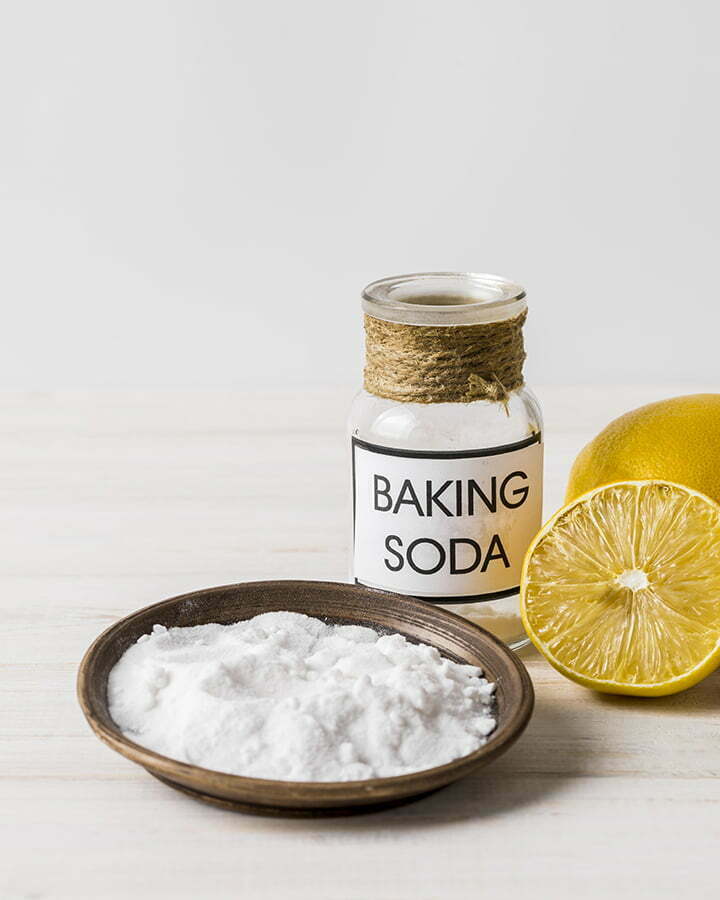 In addition to being quite helpful as a dehumidifier, baking soda is inexpensive. This solution is straightforward to use, and it is effective at soaking up moisture in smaller rooms and enclosed spaces.
All you are required to do is to place the needed amount of baking soda in a bowl or other open container and then place the container in the humid room or area. This solution will gradually soak up the moisture from the air.
Rice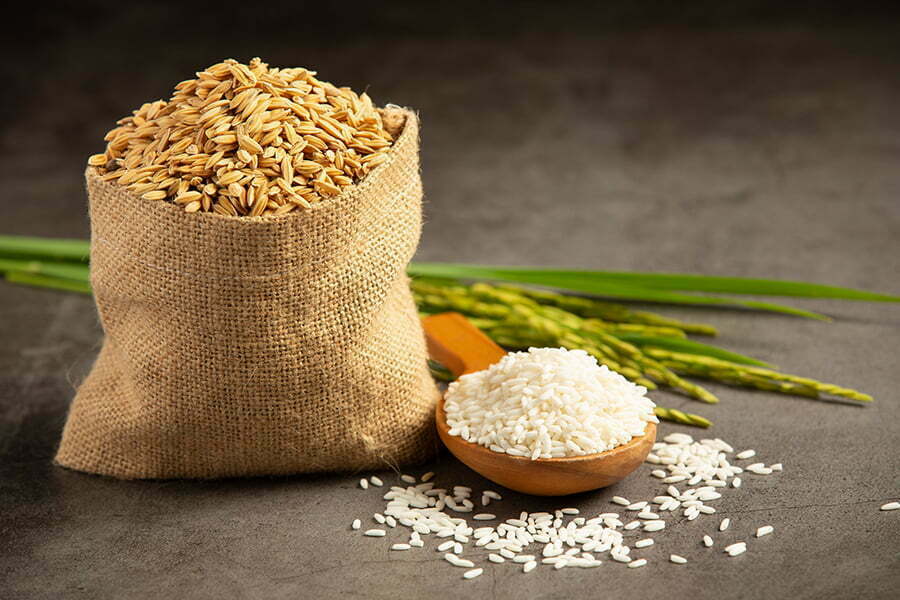 Rice can be used to absorb moisture and assist in reducing humidity in a room. By creating small breathable bags for the dried rice, you will be able to enjoy the dehumidifying advantages of rice minus the mess of loose strands of rice. These drying pouches can be placed in cartons of dried goods or in any cabinet, box, barrel, or other space that needs a safe moisture reduction.
Charcoal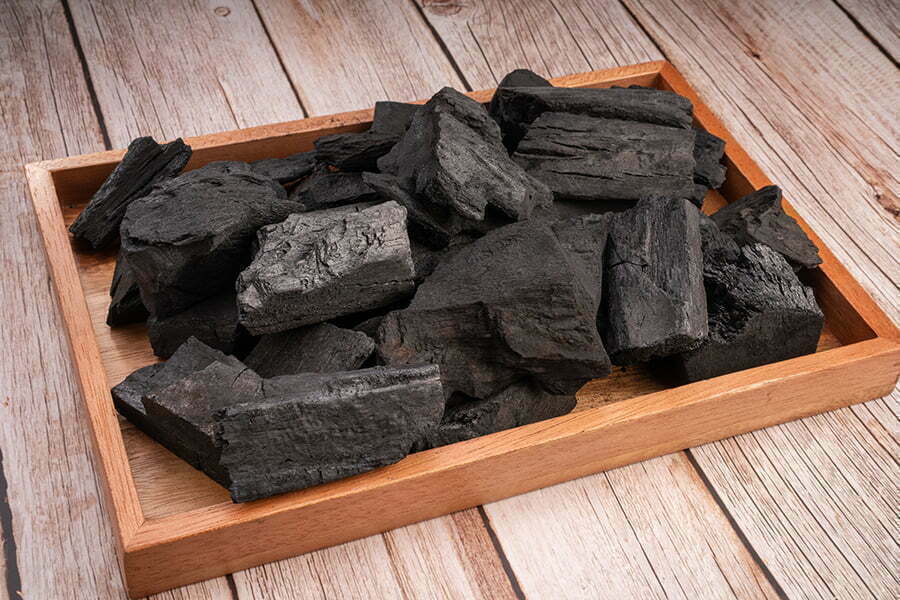 Charcoal soaks up moisture from the air in your home, making it an excellent choice as a dehumidifier alternative. In addition, a charcoal dehumidifier will work well when placed in a smaller space, making it an excellent option for a bathroom, attic, basement, or closet.
For this dehumidifier, you will need a large clean, covered can with holes bored into its sides and lid. Place the charcoal inside and use the lid to cover, place it in the desired space and change the charcoal every few months.
Non-Dairy Coffee Creamer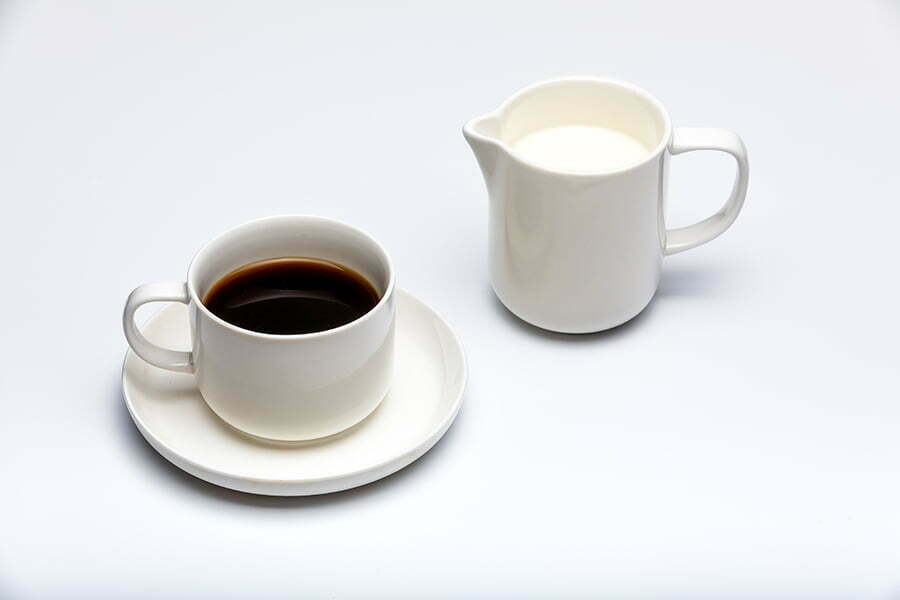 Surprisingly, non-dairy coffee creamer makes for an excellent dehumidifier alternative as well. You may believe the creamer is only for coffee; however, the creamer has organic drying properties that can be craftily utilized to dehumidify your home.
The creamer works optimally in small areas like a closet or bedroom as a humidifier. The creamer will harden as it absorbs moisture.
Calcium Chloride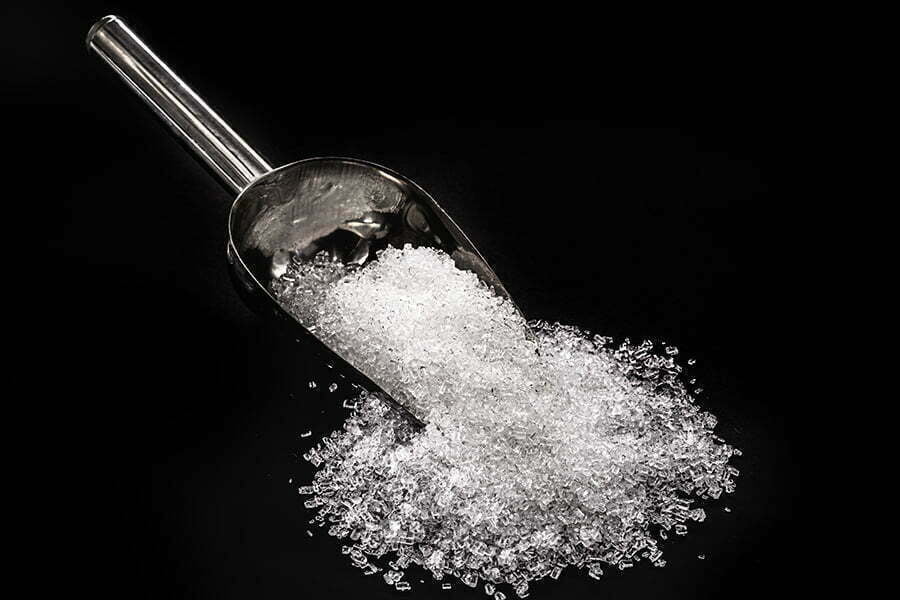 Calcium chloride makes for an excellent dehumidifier. This chemical compound can soak moisture from a relatively large room, making it an excellent option for a bedroom or basement. In addition, this unique compound is renowned for drying out high humidity levels and preventing mold growth.
Silica Gel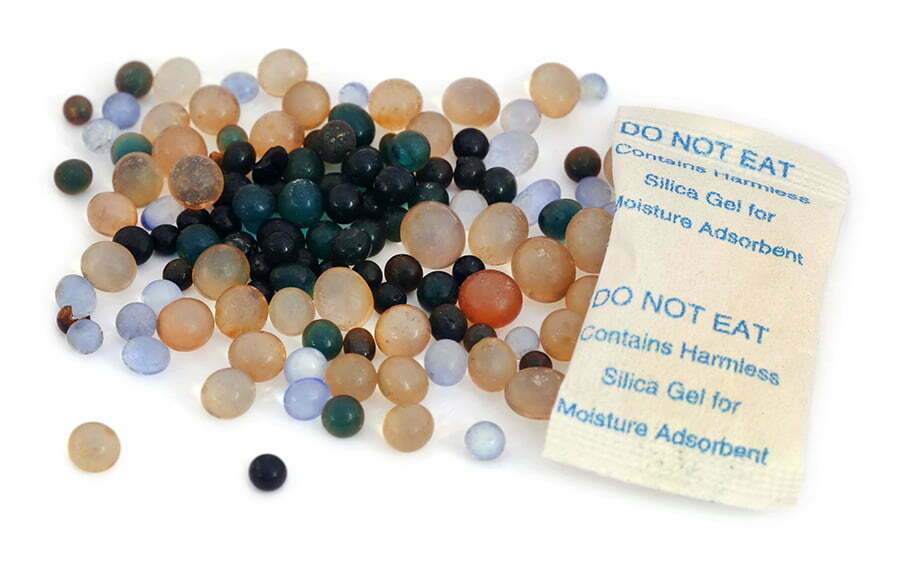 Perhaps you can recall the tiny packages of silica gel, typically found in specific containers, shoe boxes, or any item that could gather moisture. That same silica gel works exceptionally as a dehumidifier, and you can easily make one for yourself.
Take a covered jar with holes in the lid and fill it with silica gel. Place the covered jar in the room that requires dehumidifying and change the gel every few weeks for best results.
DampRid
DampRid is formulated to eliminate moisture in bedrooms, greenhouses, and other small spaces. This solution is available in different forms like a bucket, a hanging packet, and spreadable powder. It comprises calcium chloride, which is excellent at eliminating moisture from the air.
It is white and colorless; however, it can rust a little over time. Nevertheless, many individuals gravitate toward this solution because it is inexpensive, user-friendly, and can easily monitor its effectiveness.
Dri-Z-Air
This humidifier alternative is tremendously effective at absorbing moisture and comprises non-toxic calcium chloride crystals. Dri-Z-Air is available as crystals, packaged in a bag or big container, and is relatively easy to apply. For the application of this solution, you have the option to use the Dri-Z-Air DZA-U Pot.
The pot is made from recycled plastic, and to start with, you are provided with a 13-ounce refill bag. The pot has a top and bottom part. The top part contains the crystals, while the bottom collects the water.
Fan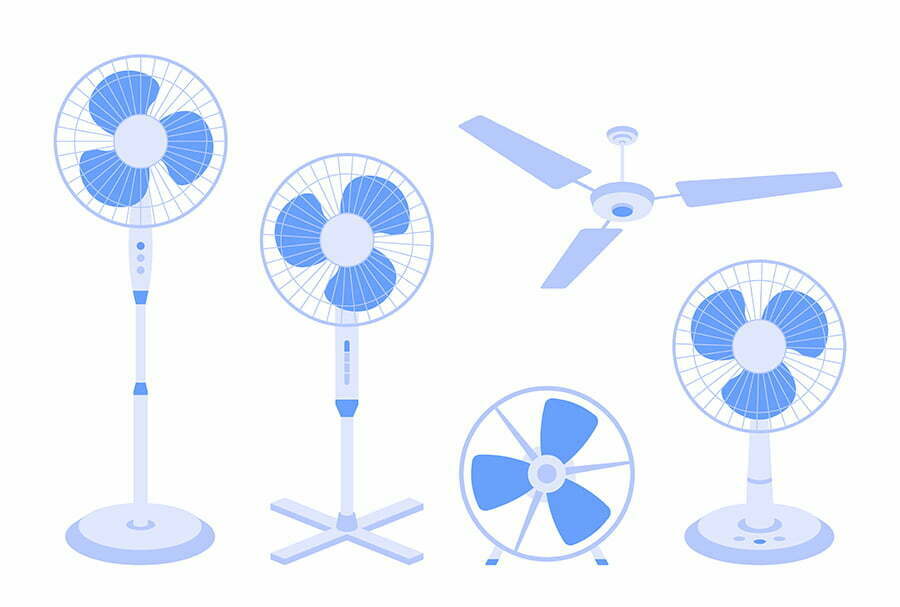 Using a standing or ceiling fan (or their alternatives) throughout the day will also enhance airflow in the home. Typically, locked or enclosed rooms are more humid because those spaces trap moisture and there is nowhere for that moisture to go.
You can improve air circulation in your home by opening windows and running a fan. Doing this will dehumidify the space by letting fresh air inside.
Air Conditioning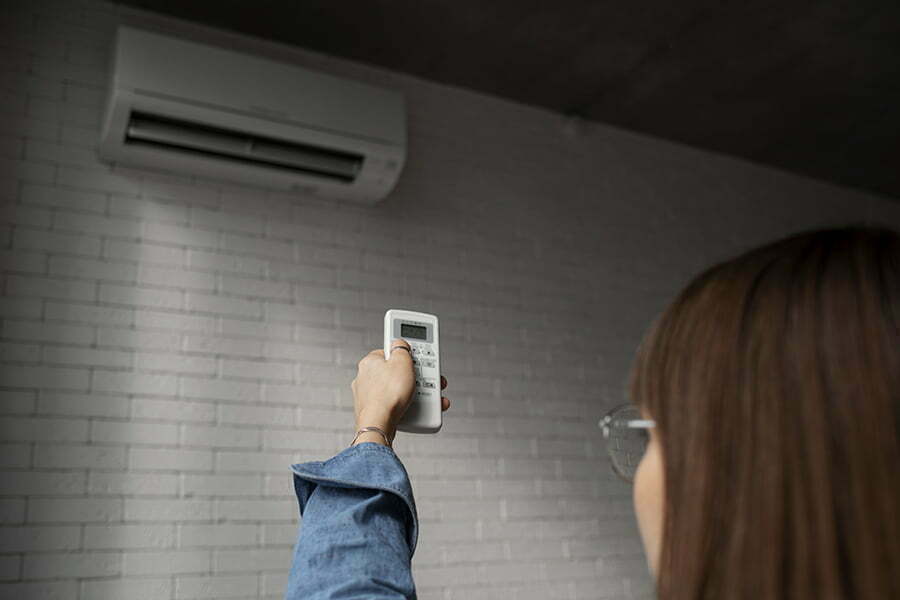 An air conditioning unit works the same way as a dehumidifier in that they both extract the air from the space and keep it cool. When an air conditioner is used in the house or particular room, it will eliminate or reduce the humidity in the space.
Interestingly, some air conditioning units are equipped with a dehumidifying function. So along with dehumidifying your room, an air conditioning unit will also cool the air in the room.
Space Heater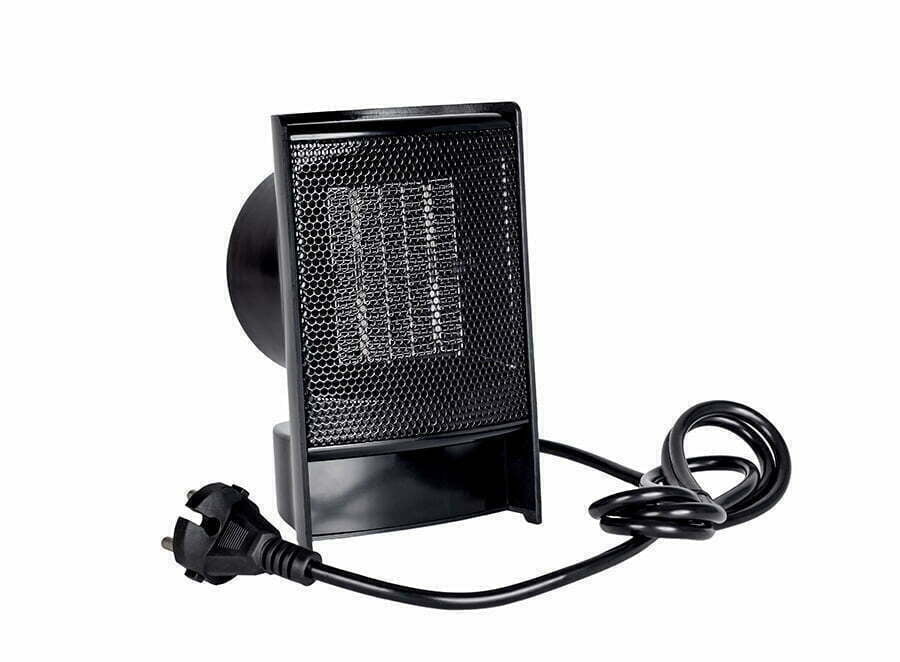 A space heater is a great dehumidifier alternative because it is exceptional at reducing humidity and keeping your home warm with dry heat. In essence, space heaters can assist in keeping moisture at bay.
This excellent heat source eliminates or reduces moisture in your home without needing a traditional dehumidifier. This alternative to the humidifier can be challenging to use around children and pets; however, it offers the bonus of keeping you warm during the winter.
Firewood
Firewood provides an inexpensive method of warming your home and can be used as a dehumidifier alternative because of its capacity to help absorb moisture in your home.
Gas Heaters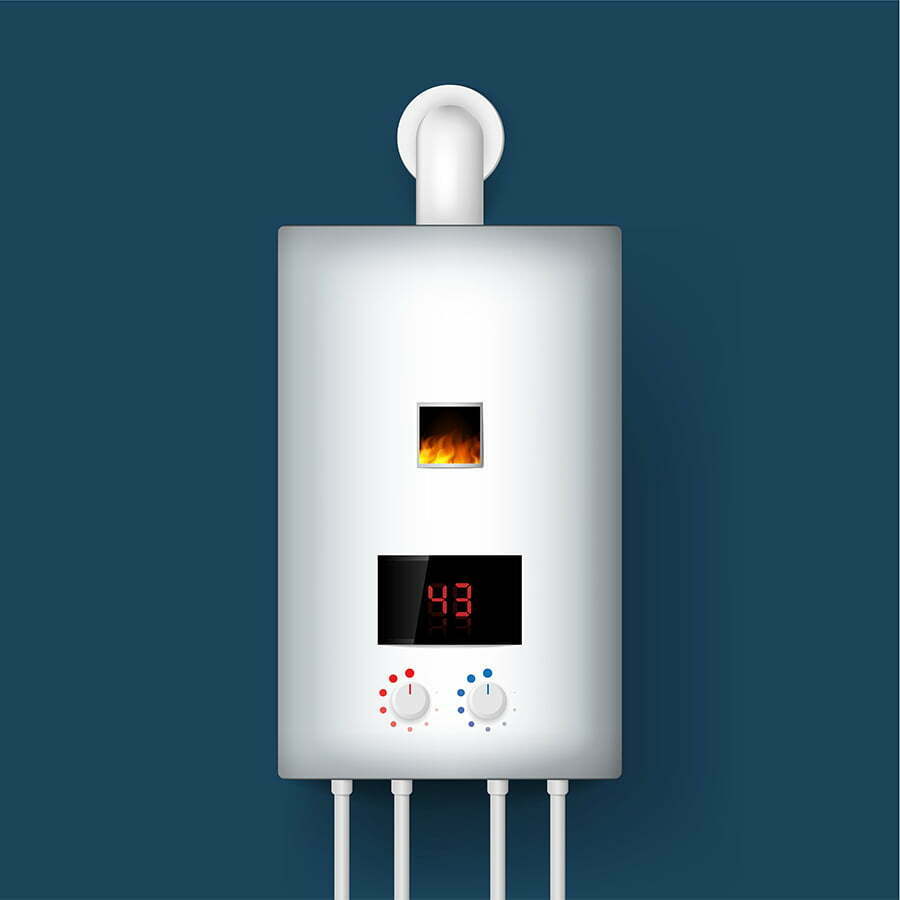 As the name suggests, gas heaters use gas to produce heat while creating combustion pollutants and water vapor. A flued gas heater is equipped with a flue or chimney that sends the combustion and pollutants water vapor outside the house.
Gas heaters use air to burn continuously, pulling in dry, cold air from the outdoors and lowering the humidity in your home.
Plants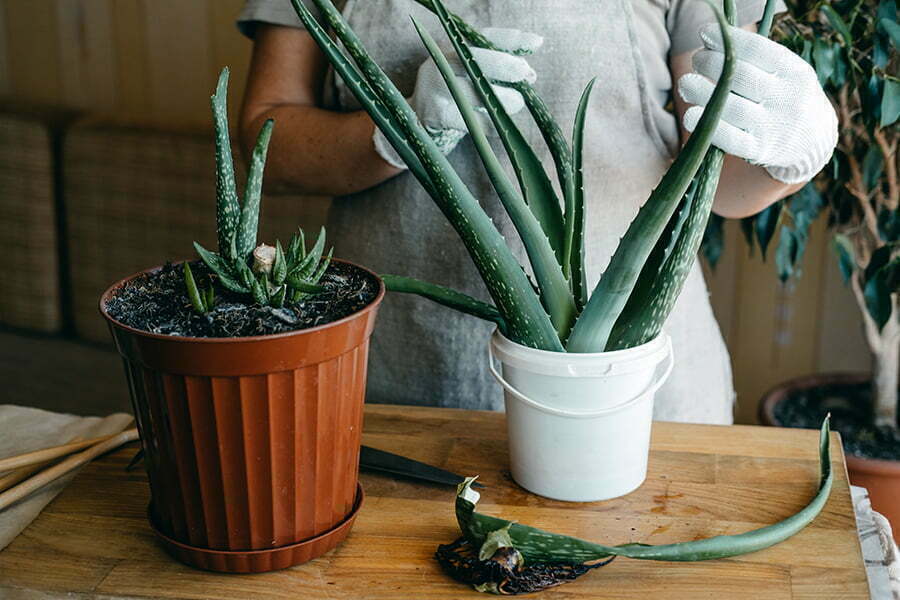 Some plants are known to decrease humidity in the air, so you might also consider this option. Try plants like English ivy, Peperomia, Boston fern, or Aloe Vera. The greenery will upgrade your decor too.
Recap
Liked this article? Here's what you can read next: