Last updated on September 28, 2023
Here are some exciting and affordable bedroom designs you can DIY on a budget. Read on!
Are you in the market for a new bedroom design but don't have the budget to hire a professional? Or maybe you're just feeling adventurous and want to try your hand at DIYing your bedroom?
Either way, we've got you covered. Whether you're looking to completely redo your bedroom or just give it a little refresh, these designs are sure to inspire.
Redo Your Headboard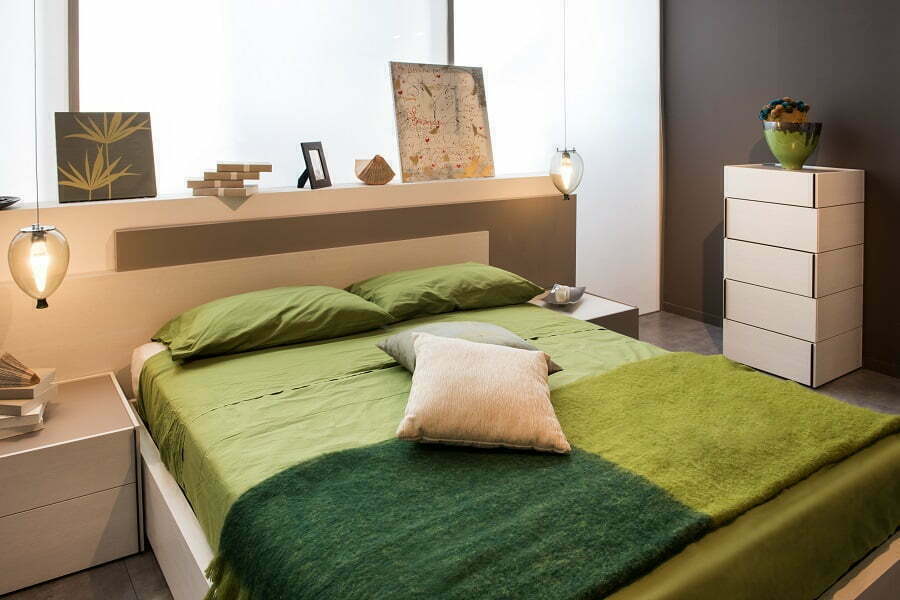 When creating a stylish and inviting bedroom, the details matter. One often-overlooked detail is the headboard. A well-designed headboard can add both visual interest and functionality to your space. If you're looking for a unique headboard, consider repurposing an old door or window frame. For a more modern look, try using reclaimed wood or metal.
You can also get creative with fabric by upholstering your headboard in bold patterns or colors. Whatever material you choose, make sure it reflects your personal style and complements the overall design of your bedroom.
Hang Curtains or a Tapestry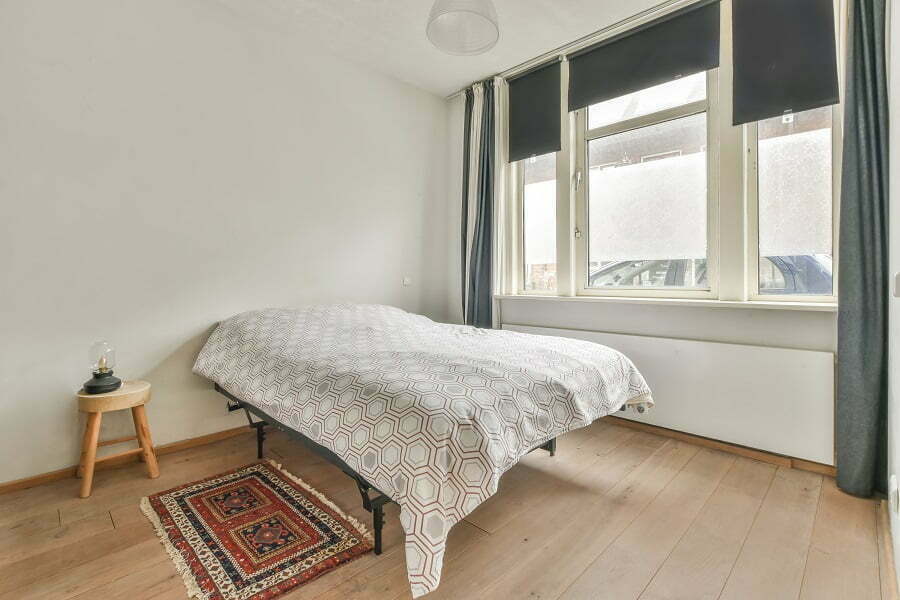 Curtains and tapestries are more than just window dressings. You can also use them to create a focal point in a room or hide an unsightly area. For instance, if you have a small bedroom, hanging a tapestry on one wall can make the room appear larger. Or, if you have an oddly shaped window, draping some curtains over it can help mask its imperfections. Tapestries and curtains can also add color and pattern to a room, helping brighten up plain walls.
Get Creative with Storage Solutions
Most of us have more stuff than we need. Our homes can quickly become cluttered, whether it's the clothing we never wear, old mementos, or just a general accumulation of knick-knacks. This can not only be visually unappealing, but it can also make it difficult to find things when we need them.
One way to combat this problem is to get creative with storage solutions. Baskets, crates, and under-the-bed storage containers are great options for storing items out of sight. And if you're short on space, consider using vertical storage solutions like hanging shelves or hooks. By getting creative with your storage, you can keep your home tidy and organized and make it look good.
Add a Rug for Warmth and Comfort Underfoot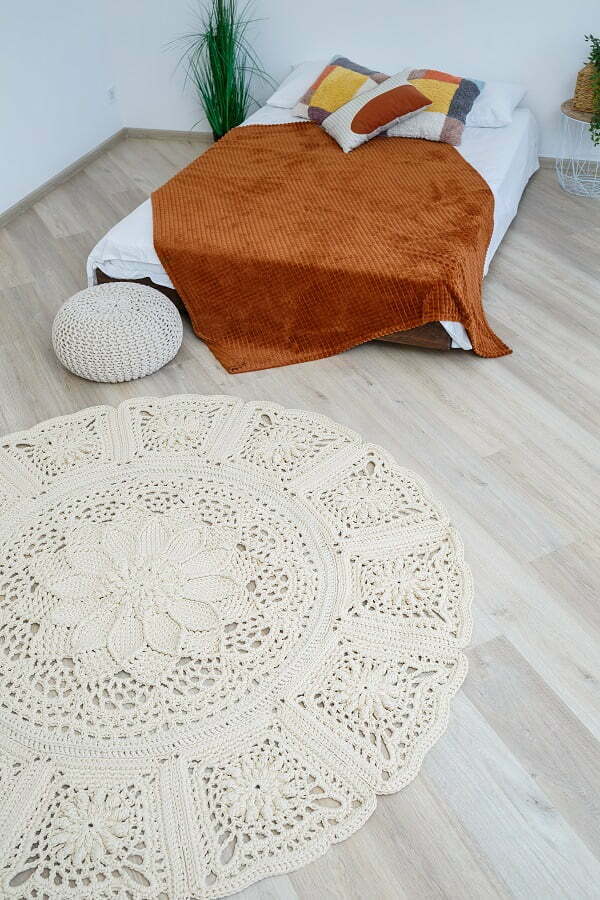 A cold floor can be jarring first thing in the morning, and a rug can help ease the transition from a cozy bed to a chilly floor. But bedroom rugs are more than just a source of warmth; they can also add color, pattern, and texture to your space. When choosing a bedroom rug, size is important. You don't want something that will bunch up when you walk across it, so leave enough space for doorways and furniture.
Placement is also crucial; you don't want your rug to feel like an island in the middle of the room. If your bed is against a wall, position the rug to extend at least a foot on either side of the bed. And finally, consider material. Natural fiber like wool will add warmth, while a synthetic fabric like polyester will be easier to care for.
With a bit of planning, you can find the perfect rug to turn your bedroom into a welcoming oasis.
Update Your Mattress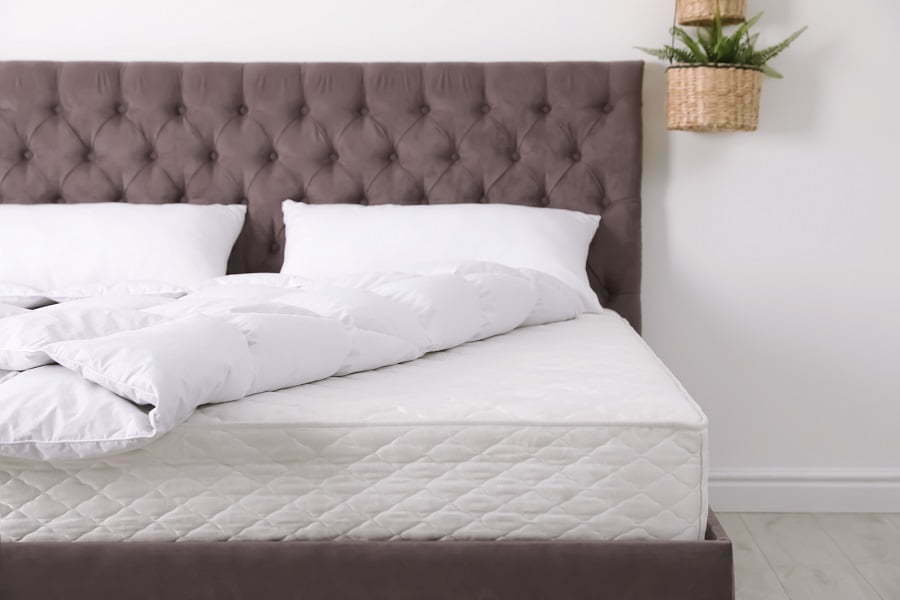 Sleep quality is essential for your physical and mental health, so it's vital to have a comfortable mattress.
Mattress Dimensions
Think about mattress dimensions. If you have a small bedroom, a king-size or a California king mattress might be too big. If that's the case, an XL full queen or a regular queen mattress might be better.
There are also twin and twin XL mattresses, which are great for kids' rooms or people who want to save space. Some bunk beds can accommodate two twin XL mattresses. Finally, remember that mattress dimensions can vary, so be sure to check the specific measurements before making your purchase.
Bed Frame Dimensions
Bed frames come in all shapes and sizes, so measuring your space before shopping is essential. Bed frame dimensions will determine how much room you have for other furniture in your bedroom. For example, a platform bed might take up less space than a traditional bed with a headboard and footboard.
A California king bed frame is the largest size and can be challenging to fit into small bedrooms. However, if you have a large room, this might be the best option for you.
When looking at bed frame sizes, measure your bedroom and choose dimensions that will leave enough room for other furniture.
It's also important to think about height when selecting a bed frame. Some frames are very low to the ground, while others are taller. Consider how easy it will be to get in and out of bed when choosing the right height.
Medium-firm Mattress
Second, consider firmness. A soft mattress might be more comfortable for lounging, but a firmer one will provide better sleep support. A medium-firm mattress is often the best option for people who want a balance of comfort and support. Sleeping positions will also affect firmness preference. For example, side sleepers usually prefer softer mattresses, while stomach sleepers need something firmer.
Mattress Materials
Memory foam mattresses are becoming increasingly popular because they contour to your body and provide pressure relief. But they can also retain heat, so if you tend to sleep hot, you might want to look for a mattress that has cooling features.
Latex mattresses are also a good option for people who want a firm mattress. They're made of natural materials, so they're a good choice for people looking for an eco-friendly option. And finally, innerspring mattresses are traditional and often more affordable than other mattresses. They provide good support and usually have a firm feel.
Friendly Bedrooms on a Budget
When you want to DIY your bedroom decor, consider a few things. First, evaluate your budget and what you can afford to spend on furniture and decor. Second, choose a style that suits your taste. And finally, think about how you can DIY some elements in your room to save money. With a bit of planning, you can create a beautiful and budget-friendly bedroom.
Recap
Liked this article? Here's what you can read next: