Last updated on March 8, 2021
Considering building a greenhouse in your backyard? Not so fast! Check out these four types of greenhouses, and you may even change your mind. Read on!
For home gardeners who wish for an extended gardening season, having a greenhouse is a dream come true. Not only can you grow your own food, but gardening can also be beneficial to your health. And who wouldn't want fresh tomatoes in their BLT from their own garden, even in winter? That alone is worth all the time and effort in building and maintaining a greenhouse.  
And fresh flowers! Wasn't it Ralph Waldo Emerson who said that the Earth laughs in flowers? But before going ahead with the greenhouse, it pays to put on your thinking cap first and consider a few things, like what type is perfect for my backyard? What materials would I use? What type of greenhouse would suit me?
Types of DIY Greenhouses to Consider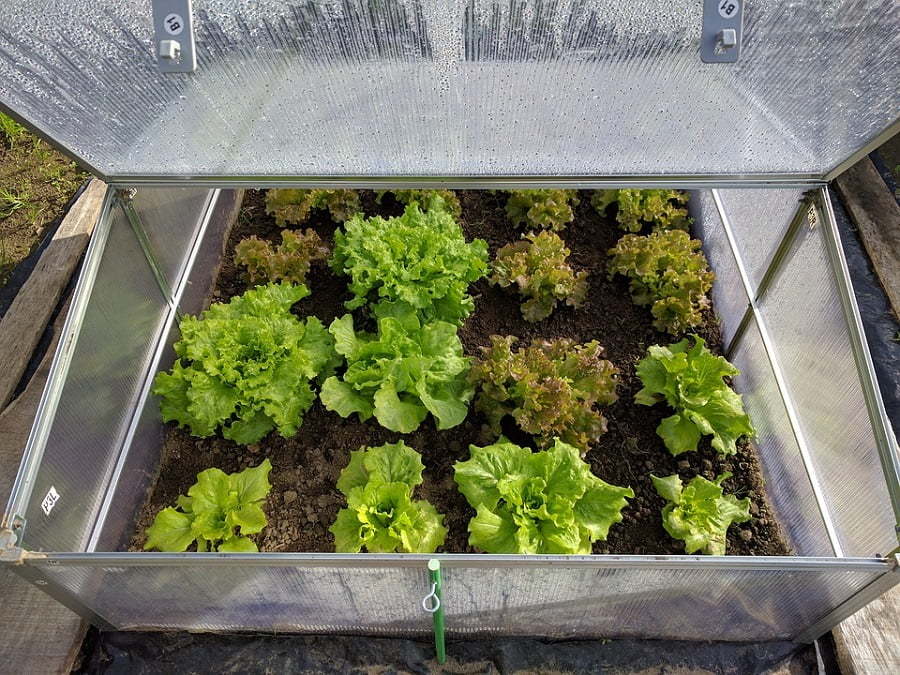 Traditional greenhouses can be quite costly and require a bigger space. However, your DIY project need not be huge; you can also purchase a mini greenhouse at swgreenhouses.co.uk if space is a concern. There are several DIY greenhouses to consider, and your choice would depend on your needs and requirements.
Here are different greenhouse types you can DIY:
What's Inside?
Lean-To Greenhouses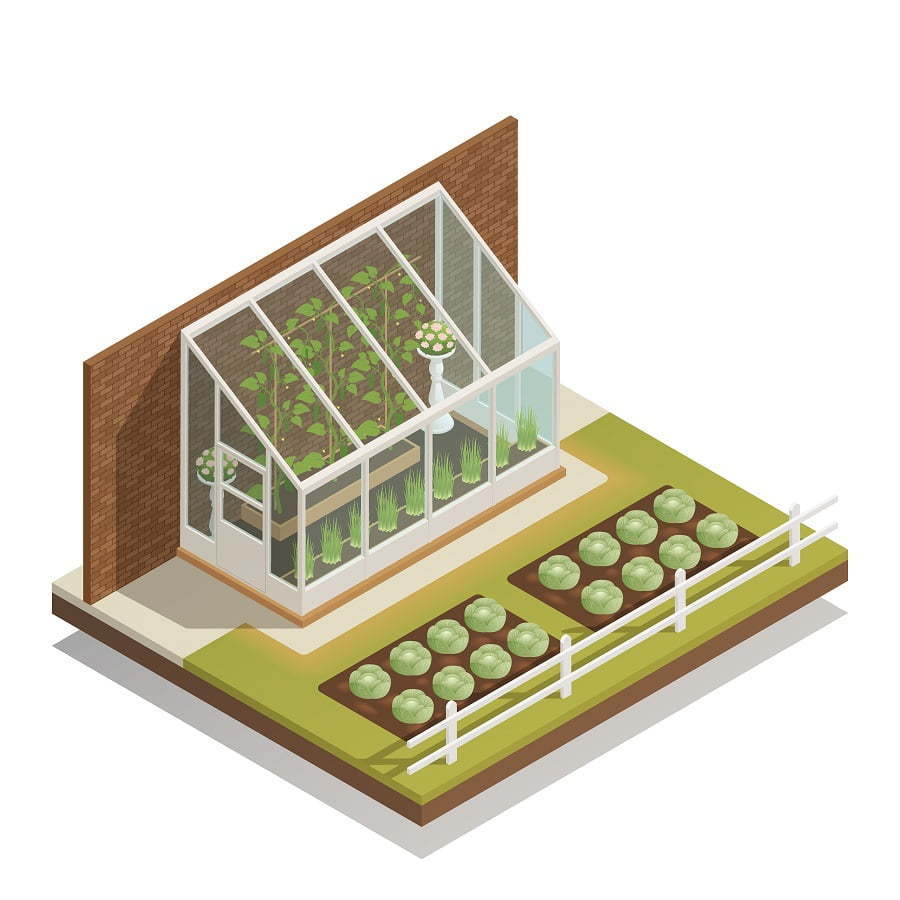 A lean-to greenhouse is built against the wall of another structure, usually the house. This type of greenhouse is relatively easy to build because it makes use of another structure's wall. Moreover, this type is better at retaining heat than a stand-alone greenhouse. As it's a lean-to, one side of the greenhouse is solid, which could function as a heat sink. This wall can absorb heat during the day, which it would then slowly release into the greenhouse at night.
You can also look after your plants easily if the greenhouse is attached to your house. Gas, water, and electricity can be provided with no trouble to your lean-to greenhouse from your house. You wouldn't have to trudge off outside into the cold when you want to check on your plants during the winter season.
Furthermore, a lean-to greenhouse requires less space than the other greenhouses. The lean-to's smaller space requirement doesn't necessarily mean less space for plants, however. You can have the lean-to's depth be as spacious as you want. A lean-to greenhouse can also add a rather charming architectural feature to your house.
Window-Mounted Greenhouses 
These are greenhouses that are built into a house's window frame, typically on a wall that faces south. Window-mounted greenhouses are perfect for the inveterate gardener who unfortunately doesn't have the necessary space for a proper greenhouse, particularly those living in flats in urban areas.
The covering materials used for this greenhouse are usually glass. However, polycarbonate glazing panels are also becoming popular in a lot of greenhouse kits, which can be less expensive than glass. Window-mounted greenhouses are also easier to heat and supply with water and electricity. Also, they're simple to maintain because of their compact size.
When you're on a budget and don't have as much space in your garden, the window-mounted greenhouse is a great choice. Ideally, a window-mounted greenhouse should be on the east or south side. This greenhouse features shelves where you can grow some plants and a glass enclosure that extends outward by a foot or more.
A-Frame Greenhouse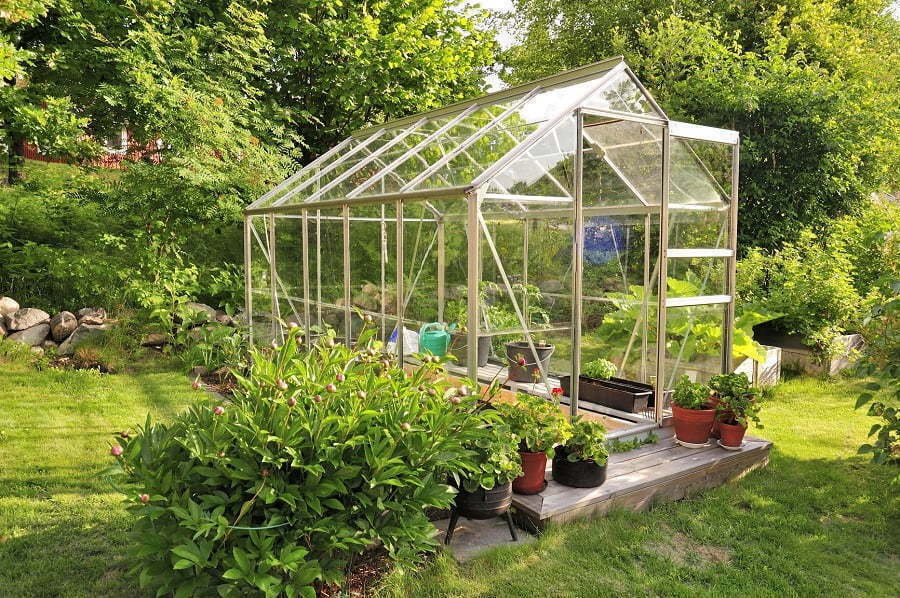 One of the more popular greenhouse designs, the A-Frame greenhouse is simple to build and has that nice and simple triangular design. Combining the sidewalls and the roof to make one triangular-shaped structure removes the added materials needed for the conventional greenhouse design. It's also easier to build. You'll be needing fewer materials to build this type of greenhouse, which means faster building time at lower costs.
Moreover, an A-Frame roof's angle is great for catching the winter sunlight, which is very important in the northern hemisphere. Compared to other types of greenhouses, the A-Frame greenhouse isn't liable to drip condensation, particularly when the material used is glazed polycarbonate instead of glass.
Conventional/Post and Rafter Greenhouse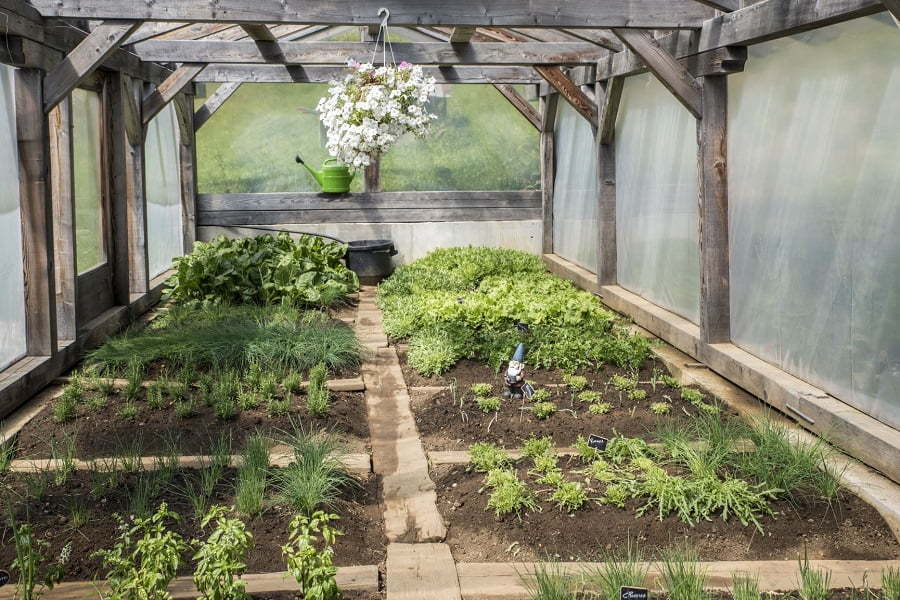 Together with the A-Frame, the post and rafter greenhouse designs are the two most common designs for greenhouses because of their relative simplicity. This conventional, free-standing greenhouse is what you build if you have space in your backyard and you want something solid and dependable. Its design is the strongest for greenhouses, what with the roof having extra support from the rafters.
This design requires the most materials, such as metal, wood, and glass, so be prepared to spend extra. However, conventional greenhouses can withstand harsh weather conditions, so your plants are sure to thrive all year-round. Its design also has the best air circulation and space is maximized—definitely the optimal choice for those who have space and wherewithal to build such a project.
The Takeaway
Building a greenhouse is one of the most fun projects for dedicated home gardeners. DIY greenhouses can range from a simple lean-to attached to the side of your house to the robust, stand-alone greenhouse that can withstand harsh weather and can provide fresh, ample produce all year-round.
But no matter the type of greenhouse you'll build, the enjoyment that you'll get from seeing your plants thrive under your care will be priceless.
Liked this article? Here's what you can read next: