Last updated on April 6, 2023
Here are the cheaper curtain rod alternatives that will give you more style with a little bit of effort. Read on!
You might want to use an alternative idea for a curtain rod of any type for several different reasons. Maybe you're looking for something cheaper. Or perhaps you're renting and don't want to damage the wall.
In any case, we have some clever ideas to solve any problem with hanging the curtains. Some of these are very simple, some quite quirky. Check them all to find the idea for your purpose.
Let's begin.
Copper Pipe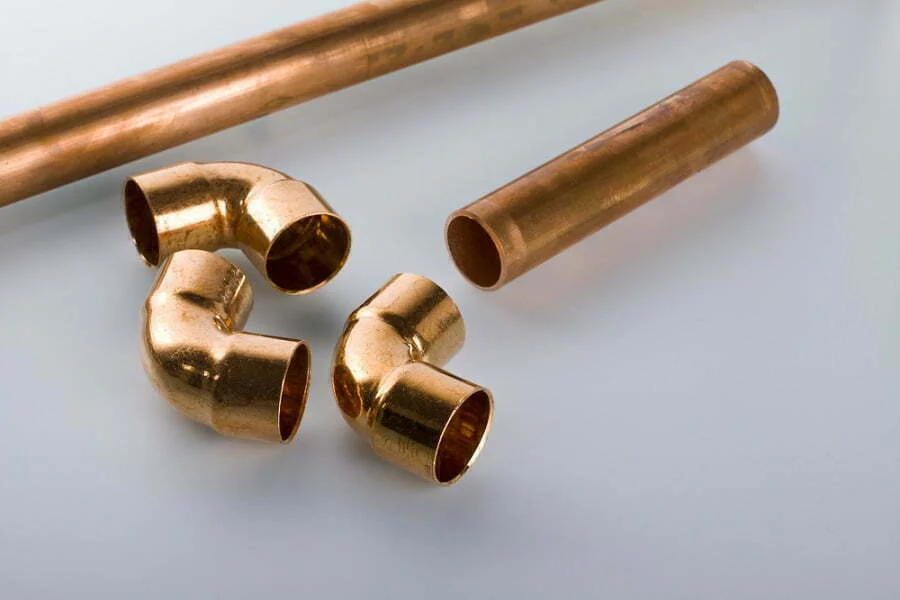 Copper pipes are an excellent choice for modernizing your home decor with a copper finish. You can buy them from any home decor store. You will also need brackets to hold the pipes in place.
To keep the curtains in one place, you can use a nice-looking drawer pull or vintage-style door knob on each end. A common alternative to a curtain rod, copper pipes are an inexpensive choice for hanging curtains.
On the downside, copper is a heavy material, making this alternative option more difficult to install and use.
PVC Pipe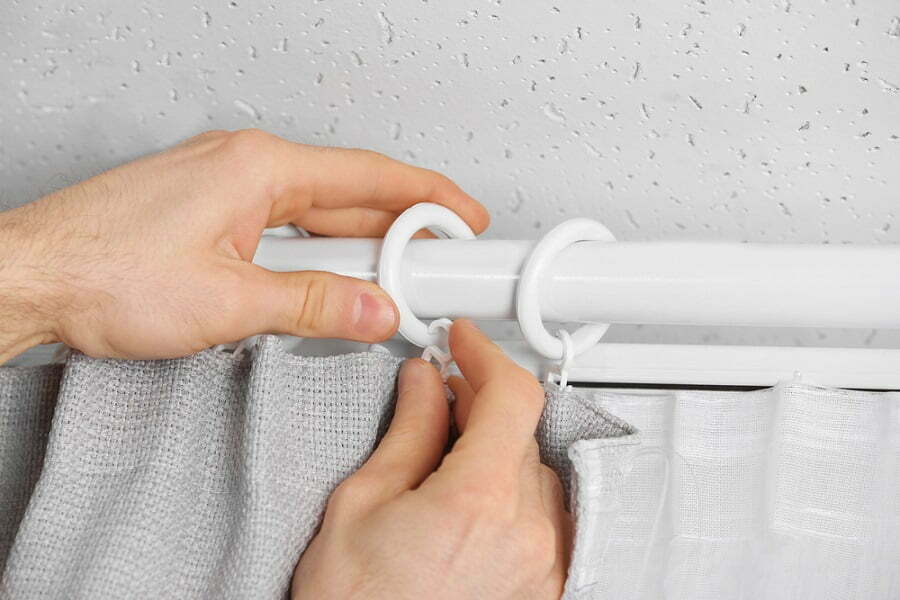 It's the most straightforward way to DIY a real curtain rod for your curtains. You can easily make your own by cutting holes in PVC pipe and attaching hooks to the ends. PVC pipes are cheap, lightweight, durable, and easy to clean. You can paint them to get any color your want and match your decor.
Rope Rod
You can use ropes as an alternative to traditional curtain rods. Thick ropes can be used to hang curtains that weigh more. Thin ones can be used to hang lighter fabrics.
You'll need some wall fixtures to hang up a curtain without a hook. These should be installed on the wall next to the window. You'll need to buy these hooks if you do not have them.
Once you have the hooks, you'll need a rope. This rope should be long enough to hang the curtain (42-73 inches at least). Make sure the rope is thin enough to fit through the hole on the top of the curtain.
You can replace the rope if it gets damaged or worn out. It is inexpensive, and you do not need to spend much money on it. However, it is not as attractive as some other alternatives. It is not very stylish — more functional than pretty.
Tree Branch Rod
Curtain rods made from branches are a quirky choice for curtains. These are easy to install and look very decorative in any room. A branch is a rustic pole so that you can use it with any regular rod brackets.
Spray painting the branch is easy to make curtains look more modern. It also makes them last longer.
On the downside, finding the right branch to do this is hard. Finding the right branch takes time and effort. Once found, the branch must be cut down and prepared to be used as a curtain rod.
Plastic Toy Animals
This is yet another unique concept you can incorporate into a kid's room by using plastic animals. You can buy plastic animals from a dollar shop or make your own if you want to save money.
However, you can also paint them and hang them as curtain holders. Plastic elephants are great because they come in various sizes and shapes.
You can cut them in half and mount them on your walls. You can also create a draped effect by hanging several plastic elephants across your wall.
Drawer Pulls or Cabinet Knobs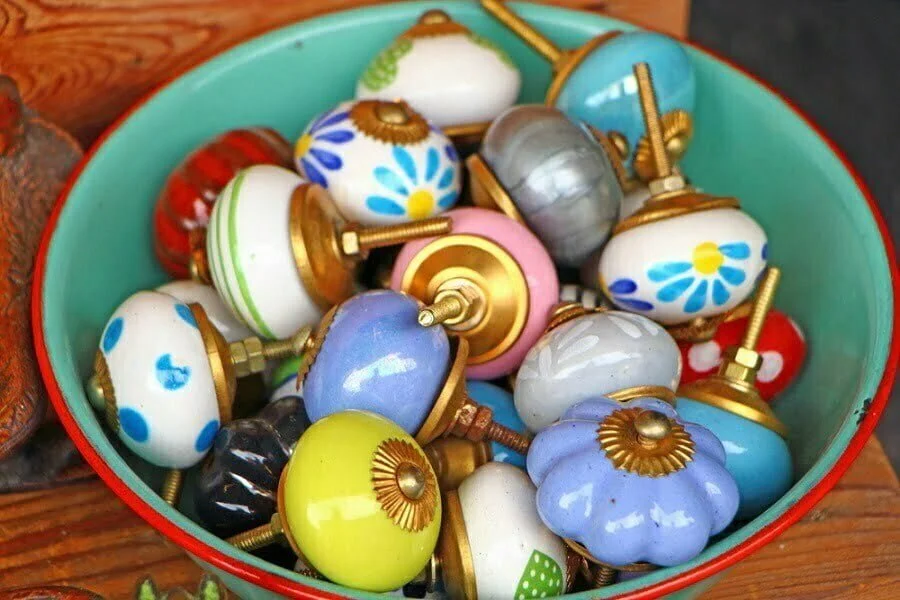 An old-fashioned-looking drawer pull is made to fit in a standard-sized drawer. It looks like a regular hook but is designed to hang curtains. It screws right into the wall.
Antique-looking drawer can be found in the kitchen section of your local hardware store. Use them just like regular hooks to hang curtains.
Command Hooks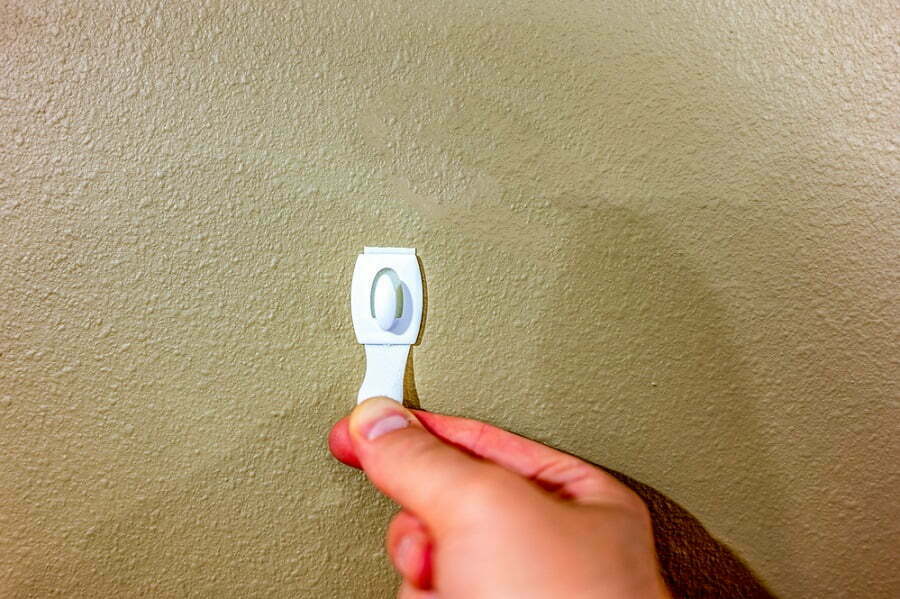 There are several different types of Command Hooks. It's an excellent alternative for anyone who wants to hang curtains without drilling holes.
Once you want to take down the item, it comes off without a problem. These would be great if you wanted to hang your curtains but didn't want to use a traditional rod.
Metal Wire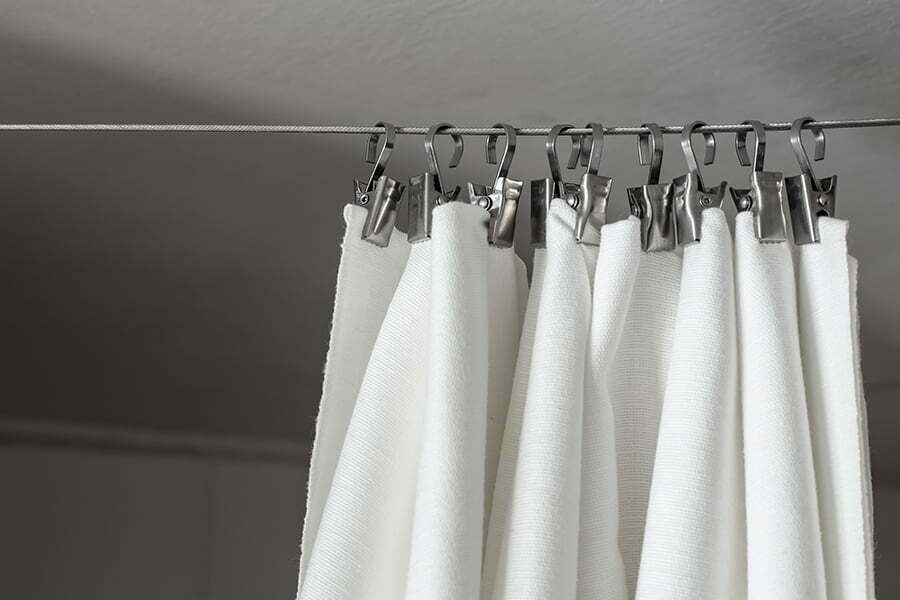 A simple solution to hanging curtains. You will need brackets to attach the wire to the wall. Tie-back cords should be attached to the ends of the wire.
Hang the tie-backs over the top of the window frame. You can purchase these items at your local hardware store if you have trouble finding them.
Coat Hangers and String
You can use coat hangers and a string to hang curtains. Loop the string through the rings of the coat hangers. Attach the string to the bottom of the curtain. Ensure the rings are large enough so the string doesn't slip out.
Nails as Curtain Rods
If you don't want to use a rod, you can nail the curtain to the wall. Nail the curtain directly onto the wall. Be careful not to drive the nails too deep. You can use a hammer to help guide the nails.
Upholstery Tacks
You can use upholstery tacks instead of nails to hang the curtains on the wall. Upholstery tacks are used to secure cushions to furniture. They are available at most fabric stores. You can find them in many colors.
Hook and Loop Clips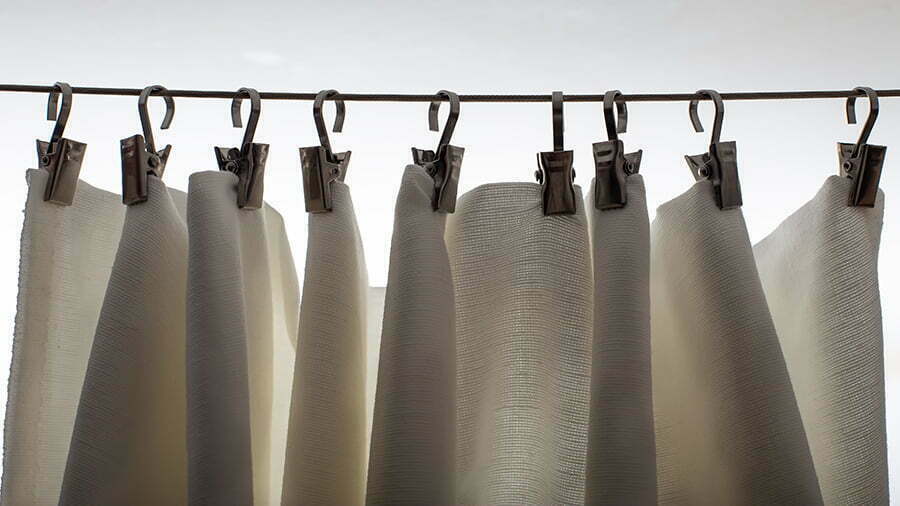 These clips are commonly used to hang clothes on the closet door. You can use them for curtains as well. The only difference is that you'll need to attach the clip to the curtain before attaching it to the wall or the window frame.
Driftwood
There are several ways to use driftwood to hang curtains. For example, you can use a driftwood board to add hooks for the curtain. It gives your window treatment and decor that extra rustic punch.
FAQ
How do I measure my curtains?
First, measure the width of the window. Then, add 24 inches. That's how wide the curtain needs to be. For example, if the window measures 24″ wide, the curtain must be 48″ wide.
Can I hang my curtains without using a rod?
Yes, you can hang your curtains without using a rod. All you need to do is find something sturdy enough to support the weight of the curtains.
How long should my curtains be?
The curtains should be long enough to cover the window's height and almost touch the floor when hung 4-6 inches above the window frame.
Liked this article? Here's what you can read next: