Last Updated on
Looking for a space heater for your home? These space heater reviews and picks for the top 10 best-rated heaters of 2020 will help you choose.
When the days get colder your home or office heating system may not provide enough heat to keep you warm. This is especially true in the fall when it gets chilly very quickly at nights. A good space heater is your trusty companion in those cases. Luckily, these days they aren't expensive, and there are many great options to choose from.
But which space heaters are the best? That's a good question, and we aim to answer it. We've gone ahead and examined hundreds of options available to find only the best heaters for different uses. So whether you need a heater for your home, office, bedroom, or you need a mini portable version, you'll find everything on this top list.
What's Inside?
Room Heater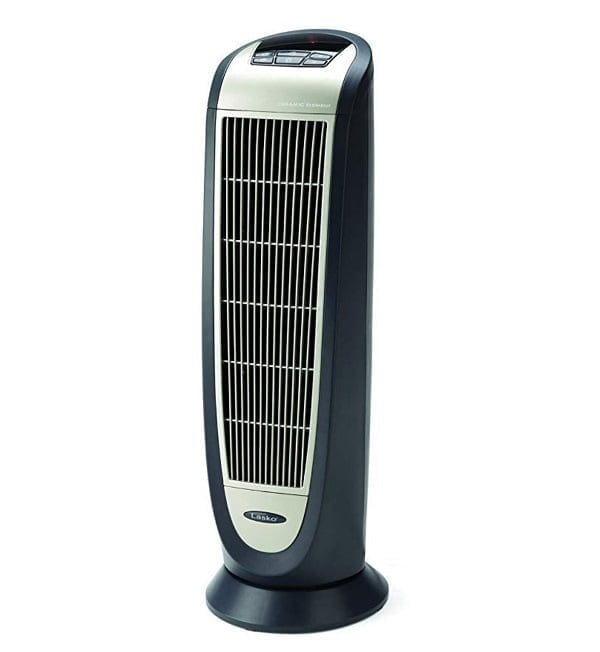 This tower-style ceramic heater has the one option that everyone can really use in their space heaters – a remote control that allows you to dial your temperature up or down without getting out of the comfortable nest into which you have snuggled. That's a real comfort. Other than that, it's a great 23-inch heater with an elongated ceramic element and air blower.
Why it's our choice? It's compact but can heat even larger spaces. The remote control makes it so much easier to operate. Hundreds of positive reviews on Amazon confirm our choice.
Small Heater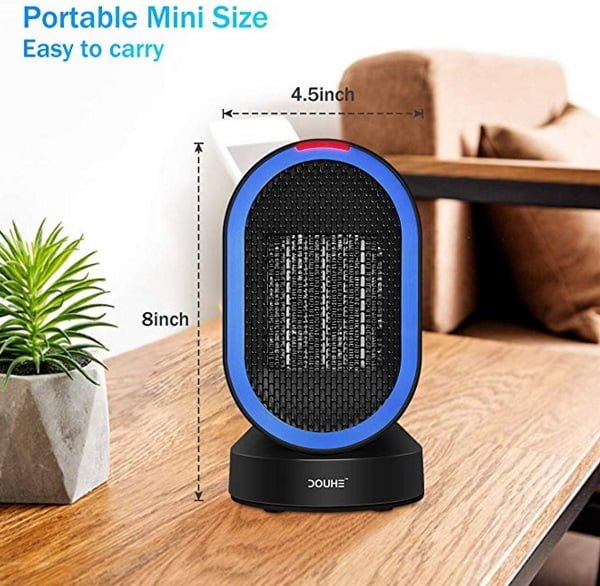 This cute little heater is another one that would be perfect for the corner of a workstation. Because of its low profile, it can easily fit under any desk without worries about it damaging the surface. Plus that compact design is perfectly engineered against tipping over if you happen to nudge it by accident.
Why did we pick this space heater? As a personal compact space heater, it's quite efficient. Get it if you want a little companion that removes the chill from your space fast.
Space Heater for Bedroom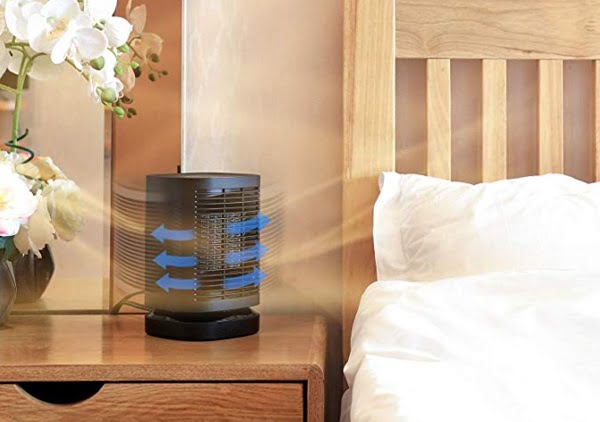 For those who need a little extra punch in their space heater, this oscillating 950-watt design gives you the extra warmth you crave without needing more than a small quiet corner to sit in. Since it oscillates as well, you won't need to keep your feet glued to one spot on the floor to take advantage of its heat.
Why do we like it? As a compact space heater it's very powerful and heats up even big spaces well. Another great choice.
Portable Space Heater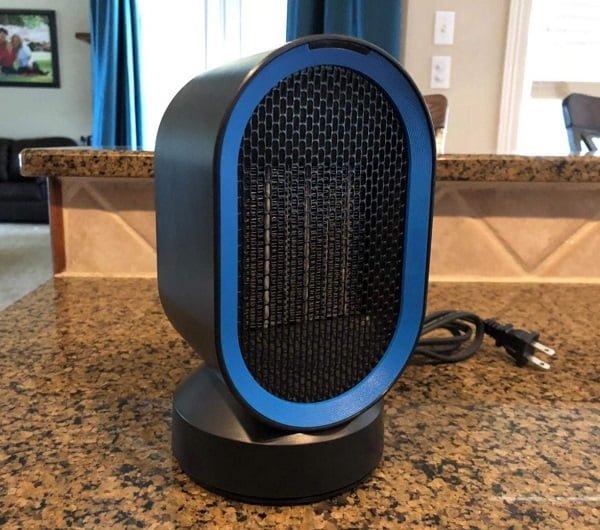 Sometimes you can get so busy that it becomes easy to forget that you have a heater on. In that case, this is the perfect model for you, since it features overheat protection and an auto-shutoff feature that will remember to shut things down even if you don't.
Why choose this space heater? It's a very compact heater that takes little space (but heats it nicely) and you can keep it on a table.
Electric Space Heater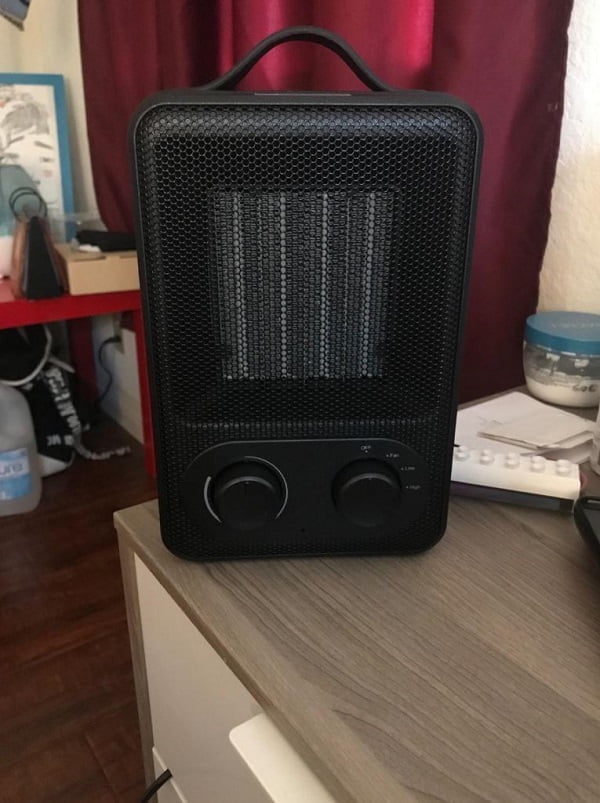 When you want a lot of heat in a small space, this is the heater that you desire to have on hand. It will do the job quietly and efficiently, not to mention cost effectively as well. The all-black design will complement any room décor you may have.
Why it's our pick? It's one of the most powerful electric space heaters, yet it's one of the smallest too. A great portable option.
Most Efficient Space Heater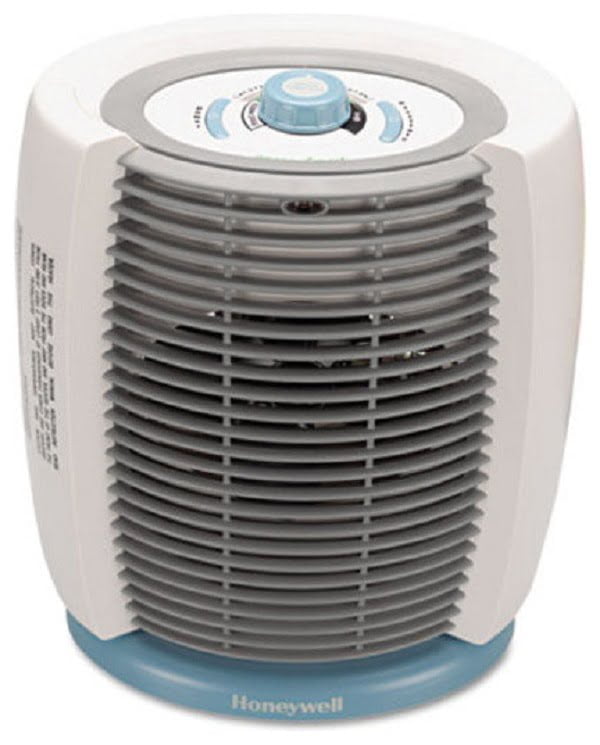 There is no need to worry about the quality of any product that has the Honeywell name on it. This powerful yet compact personal space heater will provide years of trouble-free operation and features an attractive, eye-catching design as well. Two heat settings allow you the luxury of having a little heat or a lot.
Why it's our choice? If energy consumption is your concern, this space heater will do the trick. Its smart electricity consumption control ensures it takes only what it needs to heat your space.
Oil Space Heater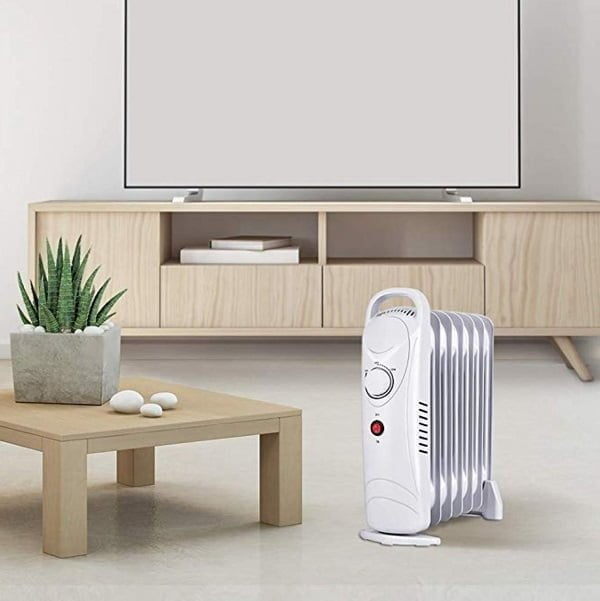 Sometimes you need a little bit of heat for one corner of the space you are in. This is often the case in office settings. This small 700-watt heater has the power to heat those places efficiently without putting out so much heat that you are blasted out of your workspace.
Why it's our pick? It's portable and efficient. And it doesn't bother your home decor in a sleek modern design. Great space heater option.
Ceramic Space Heater
Mainly when you first feel a chill, you may need an extra burst of heat to get warm. Afterward, just a little bit of constant heat will allow you to maintain your comfort level. This dual-range unit fits the bill perfectly on both counts.
Why it's one of our picks? It's a great multi-functional space heater for any room in the house.
Dual Range Mini Ceramic Heater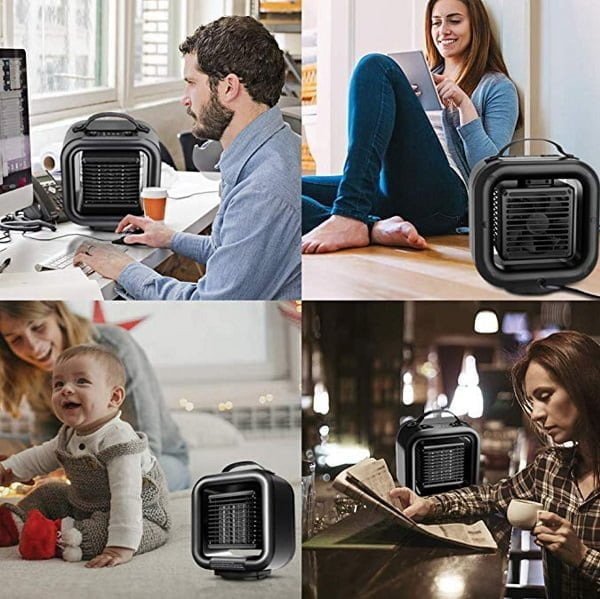 This dual range heater offers a low range that is just enough heat and a high range that is not too much. Add in the many protective features and the oscillation to spread the comfort across a wide area, and you have a real winner for winter.
Why it's on the top list? It's a surprisingly small and surprisingly effective space heater that you can take with you anywhere.
Quiet and Fast Space Heater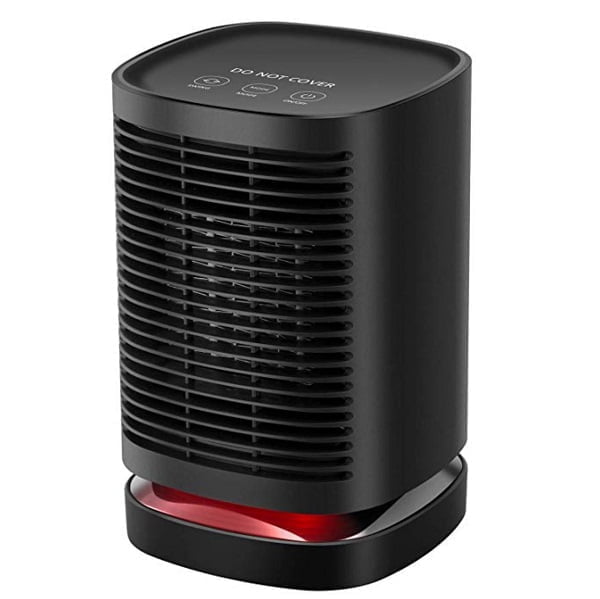 This smart little heater is not just for the dark days of winter. In addition to its two ranges of comforting heat, it also has a natural breeze setting that will provide just the right touch of cooling when the hot months finally return after their long period of hibernation.
Why it's our pick? Fast, efficient and sleek design does it for us. The fact that it's Amazon's choice too only confirms it.
Related reading:
---
Disclosure: As an Amazon Associate we earn from qualifying purchases.
We are a participant in the Houzz Inc. and Etsy Inc. affiliate advertising programs designed to provide a means for us to earn fees by linking to Houzz.com, Etsy.com, and affiliated sites.