Last updated on April 8, 2023
Looking for the warmest and the most comfortable cordless heated blanket? These are the best picks that will warm you up without having to plug in. Read on!
► Our top choice: this cordless heated blanket.
A heated blanket will save you during a chilly night. You can curl up under one with a good book and warm yourself better than with a cup of hot tea. The warmth will last a lot longer too. The only problem with electric blankets (even the best of them) is that they must be plugged into a power outlet. This has two caveats. For one, you have to be near one at all times. Secondly, there's a safety concern (even though they are generally safe). None of these problems apply to cordless heater blankets. This story is about them.
So, the benefits of cordless blankets are clear. They need no power outlet to work (usually powered by a battery that only needs to be charged). They are very portable, too – you will not be tied to a couch near a power outlet. And you don't have to worry about falling asleep and getting overheated because they will either shut down automatically or run out of power anyway.
Cordless has some drawbacks, of course. They are not as powerful or efficient as their corded counterparts. The battery is usually small and low-capacity. Their size is on the smaller side, too, because of this. You have to know the limitations when using them.
How do you choose the best cordless heated blanket?
We suggest you consider these aspects:
Consider the size you need. Choose from a full blanket, throw, or a lap blanket. Keep in mind that cordless blankets decrease in efficiency with a larger size, even though a larger blanket provides more comfort.
How portable do you need it – are you going to take it with you on the go?
How you want it to power up – most of them are battery powered but some may use a USB power bank or a 12V car socket.
How easy it is to care for.
You have a few considerations to make before choosing, but it isn't such a difficult decision to make. Want it even easier? Here are the top-rated eight picks that cover almost all cordless heated blankets you can find on the market. We've used our extensive research process to pick them out for a well-rounded top list.
For transparency, be aware that we are compensated for qualified purchases on Amazon (links tagged #ad) – at no expense to you whatsoever.
Which blanket will you curl up in?
Cordless Heated Blanket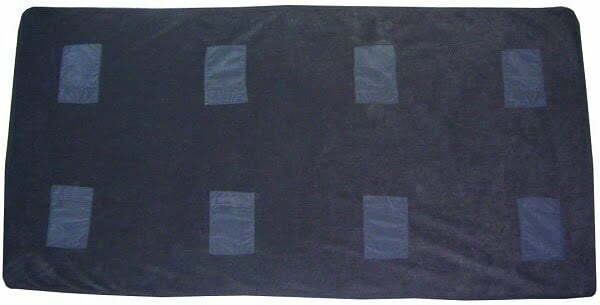 This is our editor's choice for its completely wireless design and no involvement of electricity or batteries.
This cordless heated blanket isn't big, but it's very versatile. It can work as a lap blanket, a throw blanket, or a button-up around your shoulders. It doesn't have any wires or batteries and works from air-activated Heat Pax body warmers added to its pockets.
Pros: the heating element is removable before being washed by hand or machine; the blanket is very soft and nice color; the perfect size for travel and stadium use; you can insert as many body warmers as you need (up to 8).
Cons: a bit small in size; has no heat settings.
Cordless Heated Throw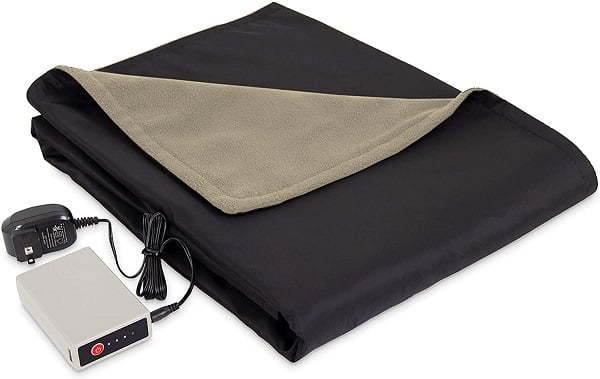 A small heated throw like this is convenient to use around the home and while traveling. It is powered by a rechargeable battery and doesn't need to be plugged in. It's made of two materials — polyester and nylon back layer.
Pros: can adjust heat easily between low, medium, and high settings with a built-in LED controller; has auto-off timer can be set into 15/30/60 minutes; portable battery included; it can be folded into a warm pillow; very soft to use; sized 40 by 50 inches.
Cons: not machine washable.
Battery Operated Heated Blanket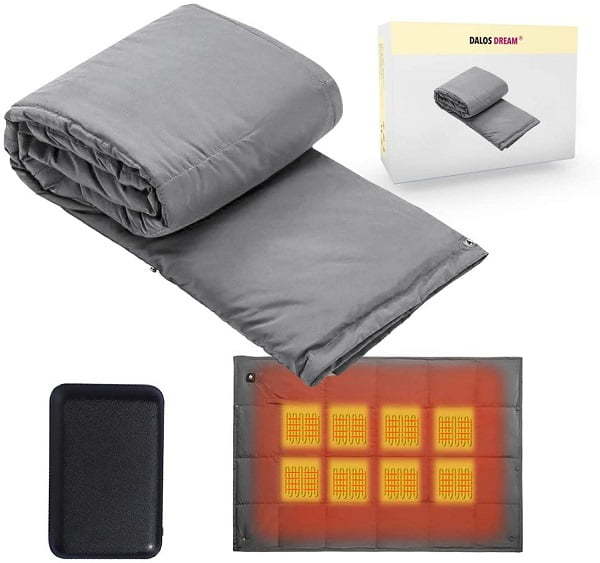 This battery-operated heated blanket can be charged and used without any cords. It will work anywhere around the house, and you can take it with you on the go. The entire blanket is heated.
Pros: Graphene technology enables it to heat in 3 seconds; it's a portable blanket, it's light and very convenient; rechargeable; machine washable; has an auto-off feature; has a built-in storage bag; sized 60 by 40 inches.
Cons: a bit small for its size; only one heat setting.
Electric Lap Blanket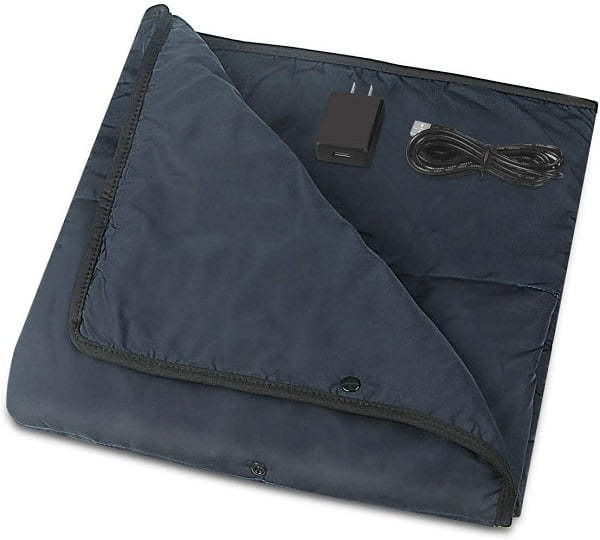 This lap blanket can also be a shawl. And it plugs into a USB to charge. You can use it without any cords.
Pros: this USB Heating Blanket is a soft plush velour blanket surrounding a heating pad; it has three levels of heat; a perfect alternative for workplaces that do not allow office desk heaters, a very soft blanket, and just the right size for the lap.
Cons: it is a bit smaller than what appears in the image; no temperature setting.
Portable Heated Blanket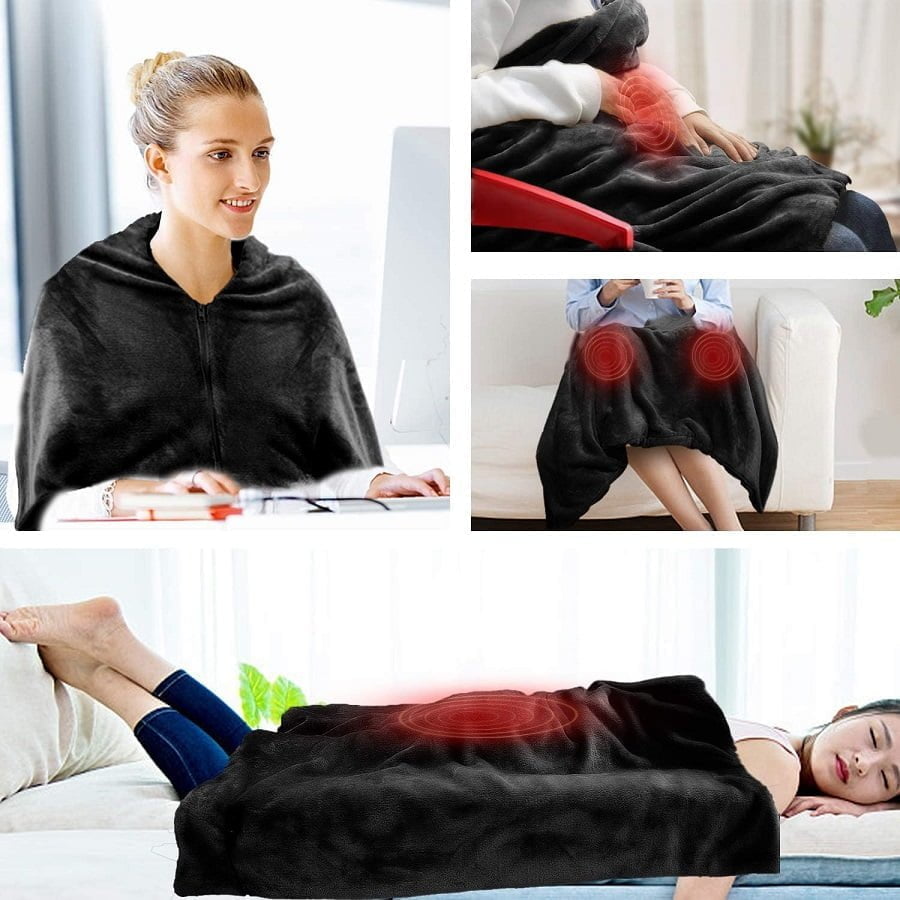 It's a versatile heated blanket that can be charged via USB. This means you can even charge it from a power bank and use it without having to plug it in.
Pros: has very soft fabric and high quality made; internal heating elements are made of high-grade carbon fiber for rapid warming; perfect fit as a shawl, blanket, or pillowcase; adjustable temperature; anti-pill.
Cons: the product is a bit small; internal heat is insufficient.
USB Heated Blanket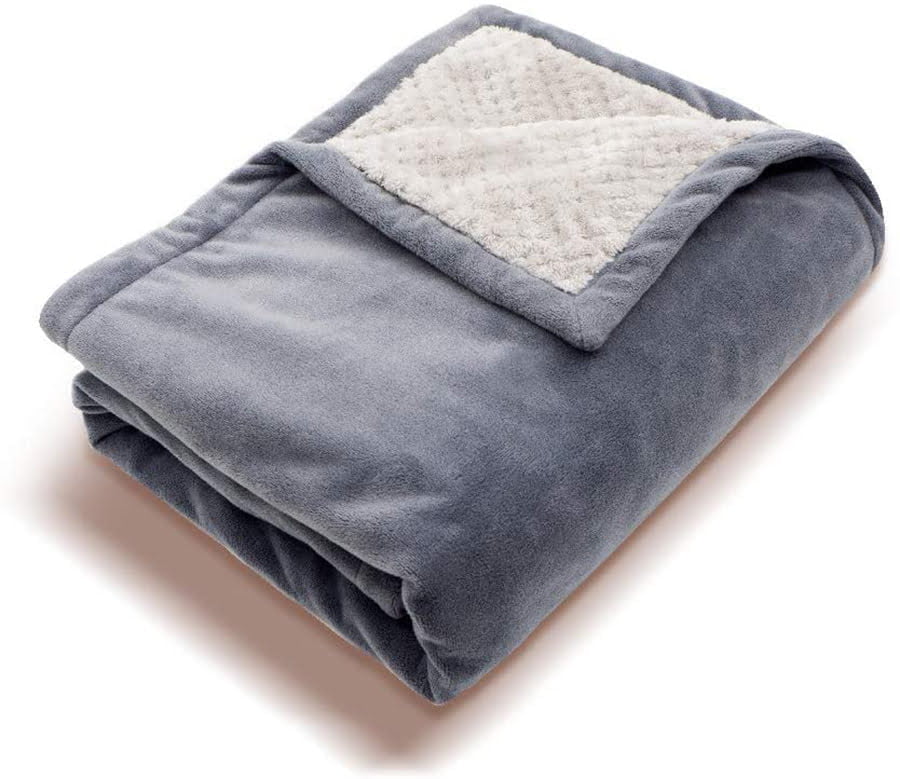 Get a power bank for this heated blanket, and it will keep you warm anywhere. It's USB battery-powered, and you can use it without any cords, just the way you want.
Pros: it uses microfleece fiber that lasts longer, resists stains, and fades better than cotton; 3 heat settings to choose from; warm and comfortable at the same time.
Cons: heated area does not cover the whole surface of the blanket; it should include a QC 3.0 power bank.
Battery Operated Heated Stadium Blanket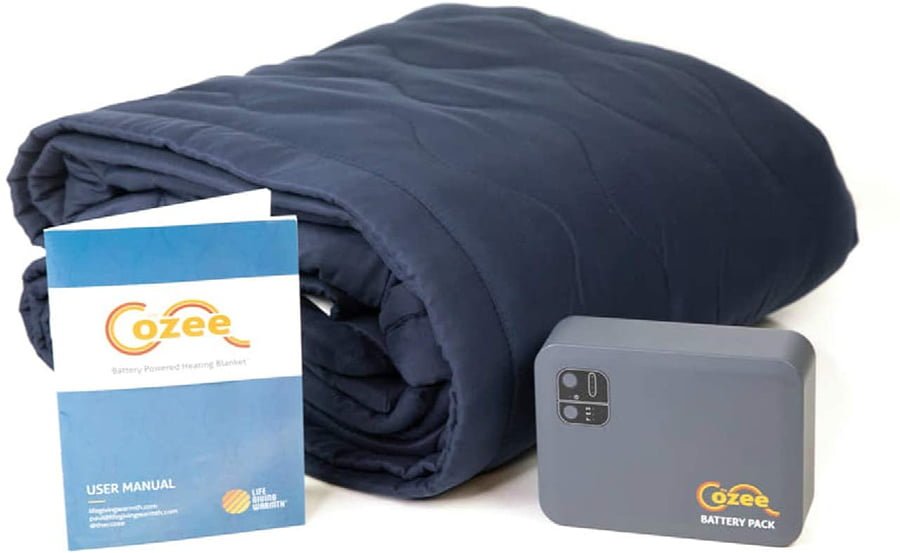 Get this blanket if you frequent sports stadium games often. It will keep you warm the entire game if your favorite team doesn't.
Pros: water-resistant exterior; battery delivers 5+ hours of continuous heat; long-lasting heat; you can take it anywhere because it's portable; comfortable all around; has ports to plug in your phone using a battery pack.
Cons: temperature control on high depletes the battery quickly.
12V Electric Blanket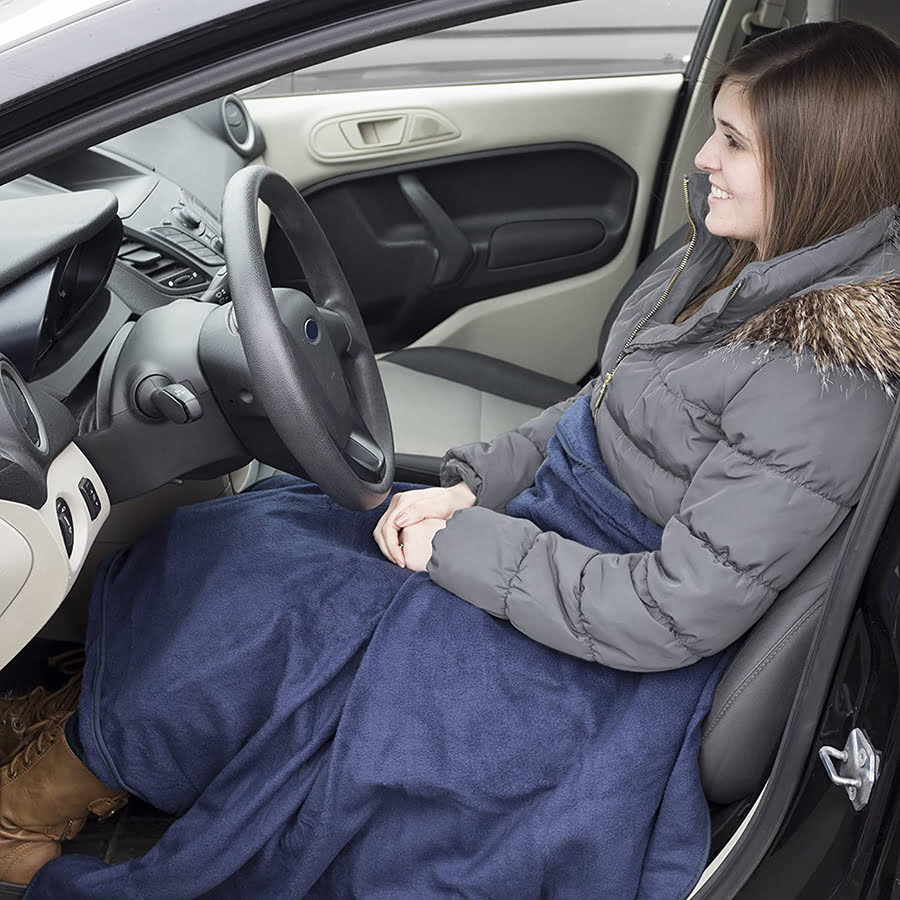 This is for your car. You can have it as an emergency blanket to keep you warm when the car engine is off. Or you can use it at your next tailgating event.
Pros: perfect cold-weather accessory for your car or emergency kit; has a 96-inch cord that can even reach backseat passengers; lightweight and warms well; travel friendly; it heats up quickly, and the fabric is soft.
Cons: not machine washable; no temperature control.
Recap
---
Disclosure: As an Amazon Associate we earn from qualifying purchases.
Liked this article? Here's what you can read next: