Last updated on April 4, 2020
Looking for the best floor lamp for reading? We have picked the top 10 lamps that will give you what you want and more. Read on!
Unlike other types of floor lamps, the reading lamp has a clear requirement – it has to provide enough directional light for comfortable reading. Comfort is key here because you're not typically reading at a desk (although you might) but in your reading nook, an armchair, a sofa, or in your bed. So while other lamps (such as a desk or nightstand lamps) can double for the task, a good floor lamp will provide you a lot more functionality and value for the money.
That's why we've gone on the lookout for the best floor lamps for reading. All of our picks had to meet the same criteria and they had to be great at their main purpose. Coincidentally, many of these products can do even more than that.
So, how do you choose the right floor lamp for reading?
Here's what you're looking for:
How much light do you need exactly? Is it only the task light you need or are you going to use it to light up part of the room too?
Where is it going to be used? By a chair or sofa, a bed, a table or a desk?
Is a power outlet available near the spot?
Consider the design style and its impact on your decor.
Do you want additional features such as a tray or multiple bulbs?
While making our picks we have noticed some common caveats among many products too. These drawbacks might be minor but you need to be aware of them anyway.
Things to look out for:
The weight of the stand and its stability (it shouldn't tip easily.)
The angle at which you can adjust the reading lamp.
Dimming the lamp.
Make sure the height is enough for your needs.
Ready for some lamp shopping? Our favorite picks come next. For transparency, be aware that we are compensated for purchases on Amazon via our links tagged #ad, but at no expense to you.
Which is your favorite reading lamp?
What's Inside?
Tree Floor Lamp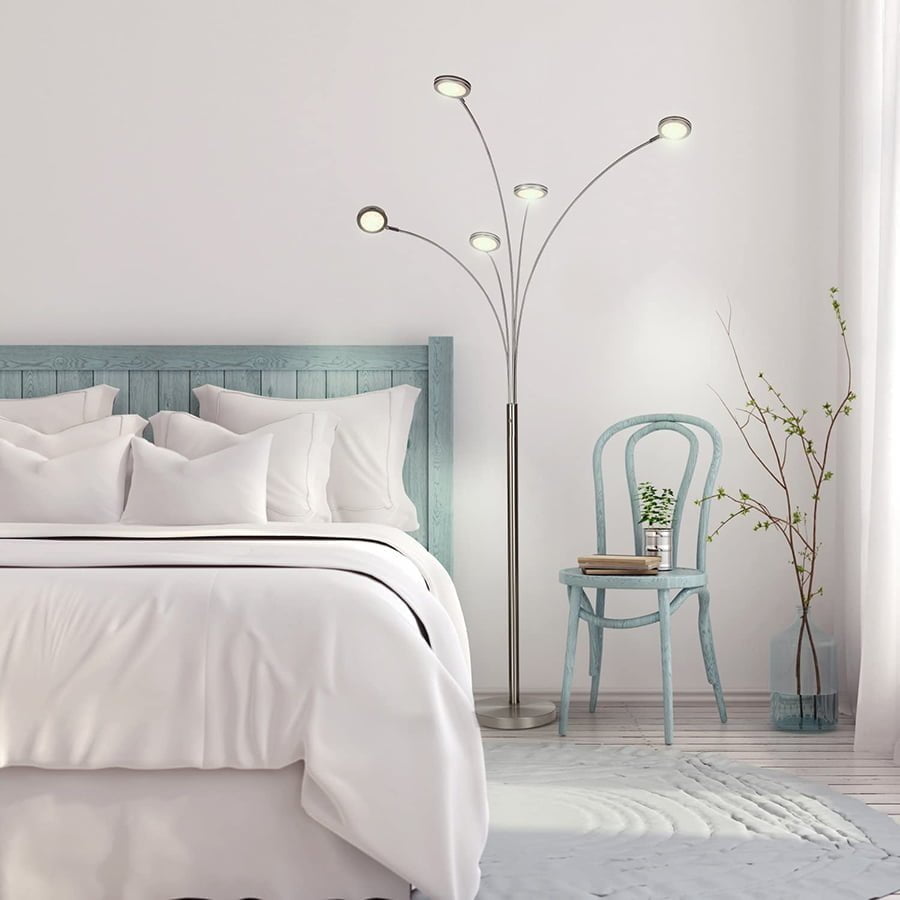 This tree floor lamp consists of 5 arched bulbs which can be directed to your desired spot. So it makes a great reading lamp and it can be enough to light up the entire room too.
Pros: perfect for modern, urban, minimalist, and contemporary rooms; sturdy design makes it wobble free and safe; easy to assemble; the LED lights are bright and you're able to directed them to where you want the light to go.
Cons: the arcs are not bendable, but can be rotated; no dimmer option.
Pole Lamp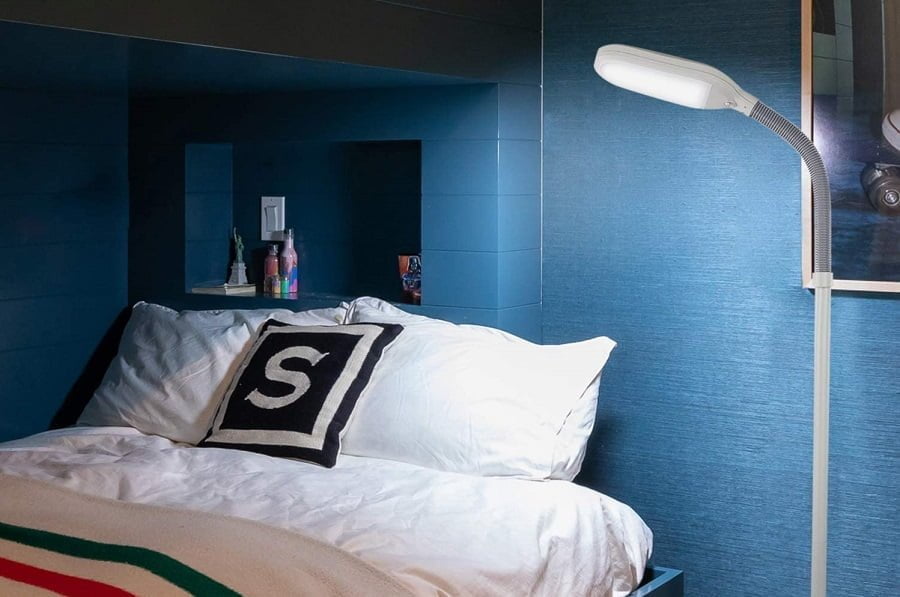 The pole lamp has a simple design of a reading lamp. It is flexible and can be directed to your reading nook or bed, depending on where you position it.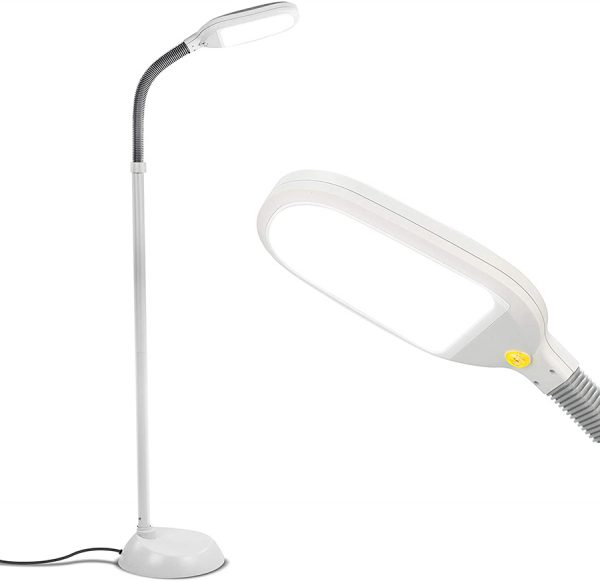 Pros: high-stability base ensures that no one, including kids or pets, will knock it over easily; easy to move around; has a built-in dimmer to brighten/dim the light level per your specific task.
Cons: the bulb can't be replaced; dim option doesn't get low enough.
Cordless Floor Lamp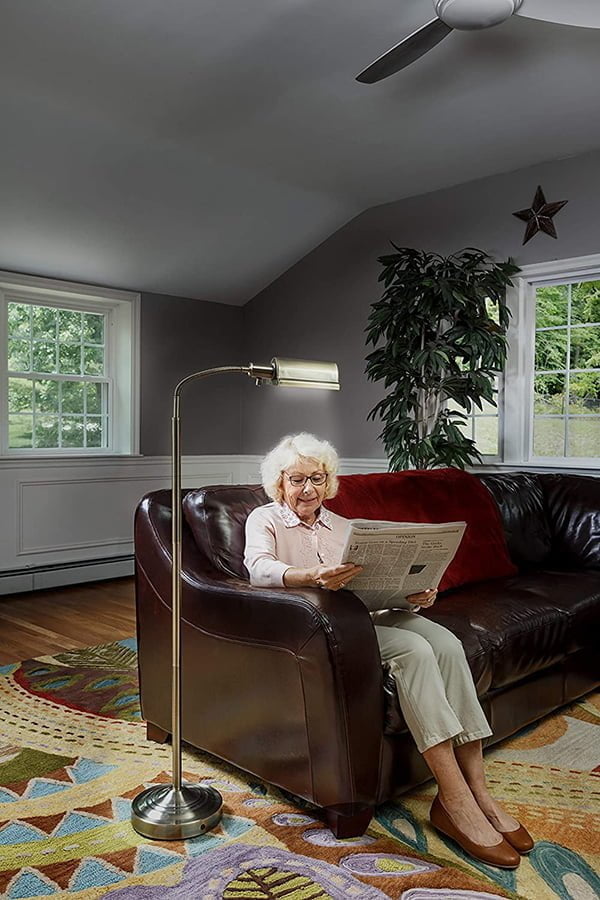 A cordless floor lamp will solve the problem of positioning the lamp in a spot that is nowhere near a power outlet. But this model can also be used with a power adapter.
Pros: controls the level of brightness with a dimmer switch; solid and sturdy base; battery operated lamp; adjustable neck for specific light distribution; easy assembly (no tools required).
Cons: the battery-powered option doesn't provide enough light.
Tiffany Floor Lamp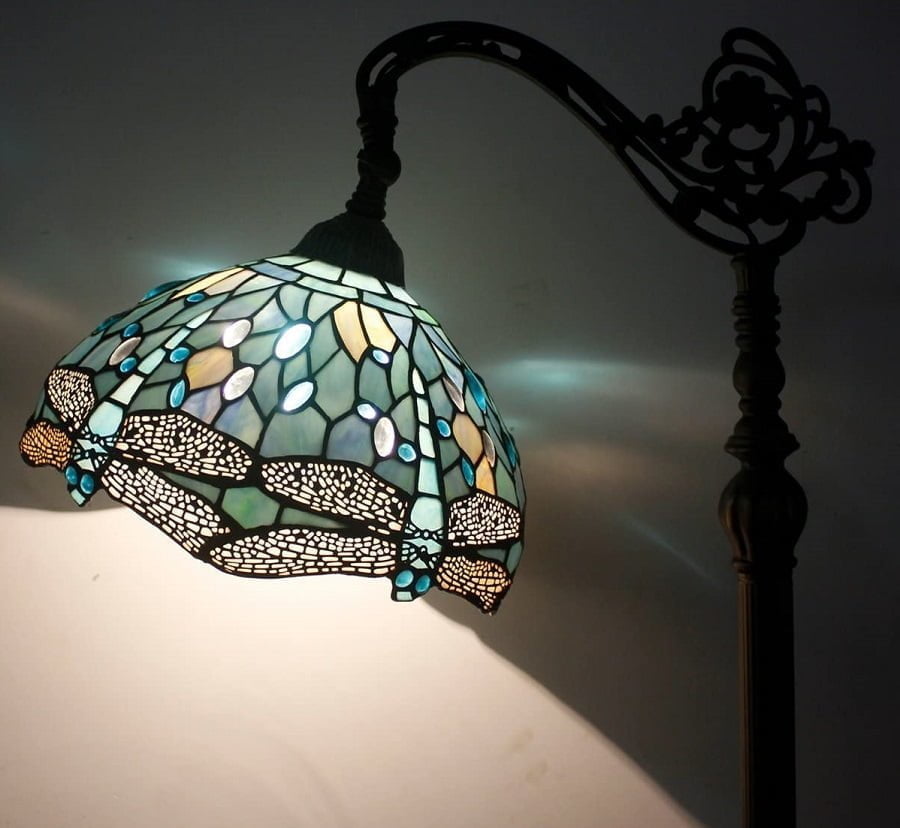 The Tiffany-style gives this floor lamp a unique vintage look with an ornate stand and attractive stained glass shade. This is not only a decent reading lamp but a great accent in the room's decor as well.
Pros: provides beautiful warm light as a task light; the shade sits firmly and evenly on the base, with no balance issues or tipping; very nice and easy to assemble.
Cons: the bulb can only be 40-watt max and due to the design, it will not stay upright.
Arc Floor Lamp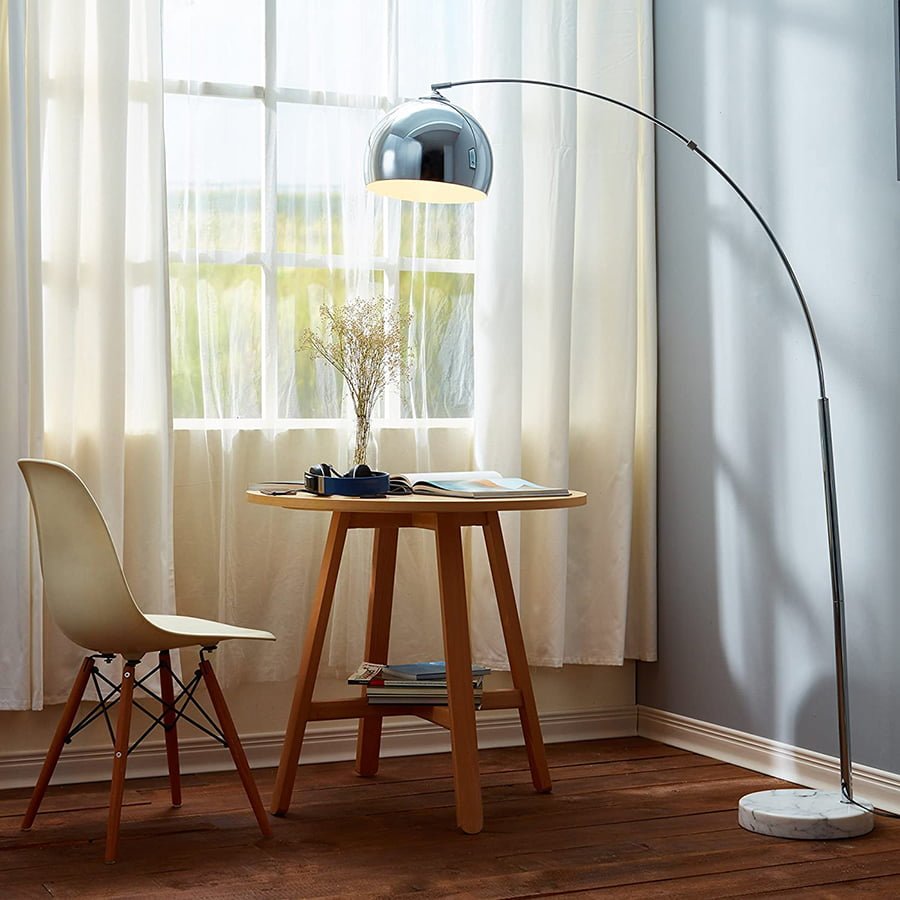 A large arc floor lamp is basically an alternative to a pendant lighting fixture. It provides an overhead light where task lighting is needed. It can be used for reading or dining area too.
Pros: many colors to choose from; beautiful and sturdy marble base makes the perfect elegant and classic component; it has a footswitch which is very convenient; easy to put together.
Cons: it doesn't seem super sturdy on a carpet.
Mid-century Modern Reading Lamp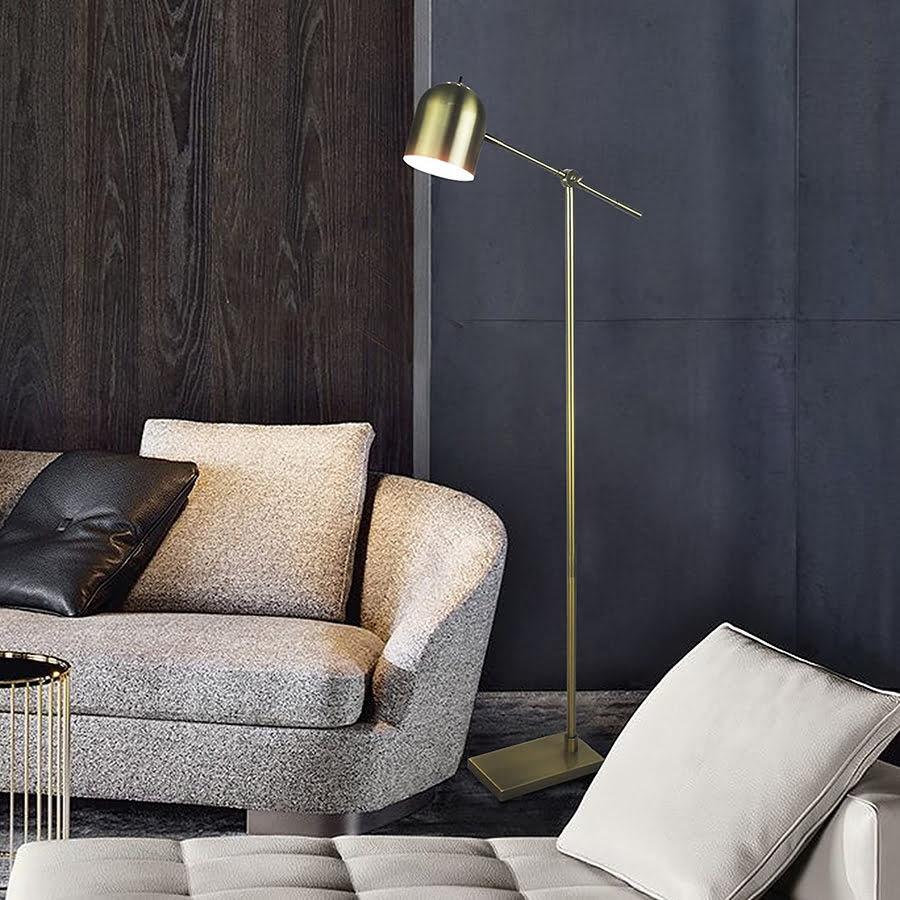 The mid-century modern lamp comes as a reading floor lamp to your decor. It's a great accent to have in any decor style.
Pros: brass plated and metallic brushed design makes a beautiful satin matted look; versatile tilt up to create a nice mood/lighting effect, or tilt down for reading; the base is solid; not very heavy but sturdy.
Cons: a bit too small to sit beside a large love seat.
Pharmacy Floor Lamp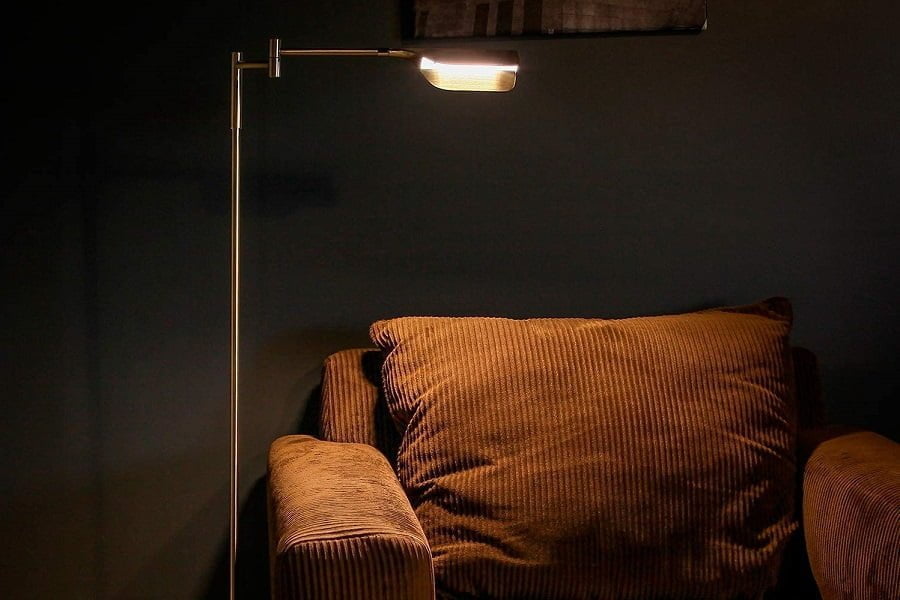 The pharmacy lamp design is not only the ideal task light option but it looks visually interested to be an accent lamp too. It provides function and design, all in one.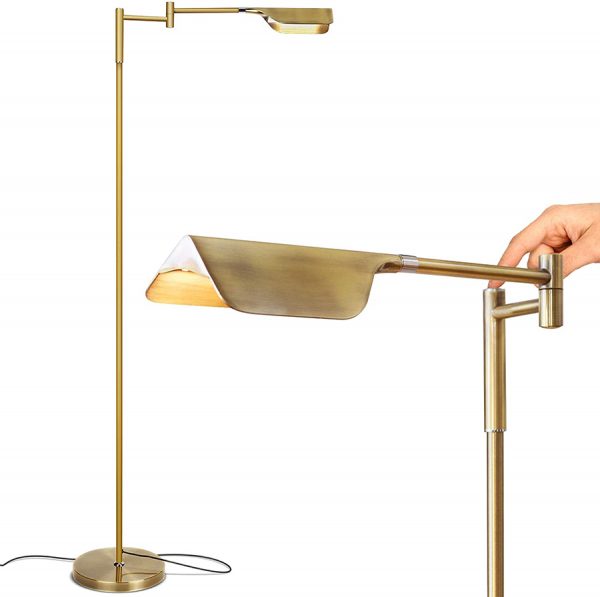 Pros: you can adjust the light in all directions; touch sensor to turn the lights on/off and also dim it; very bright light; easily move from one place to another; has 3 brightness levels and a solid base.
Cons: the chrome piece that connects the shade and the horizontal arm has a very sharp edge.
Task Floor Lamp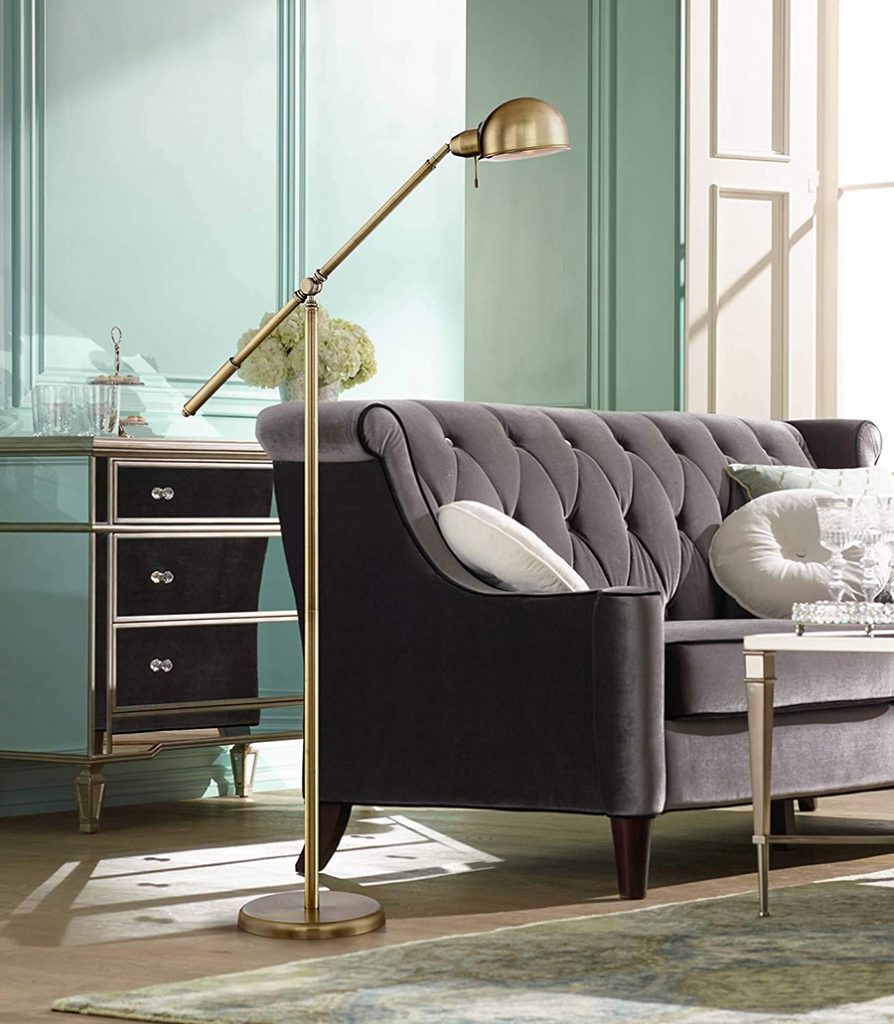 A good task light will provide you with a multi-functional design. That is to say, it's not only a reading lamp but it can be used as an overhead light, a spotlight, and even an ambient lamp.
Pros: it can be adjusted to cast light at a variety of angles; a sleek metal shade creates ample downward illumination; very easy to put together; sturdy and feels very high-quality.
Cons: the joint is plastic, which makes it weak for holding the weight of the lamp's shade.
Floor Lamp with Tray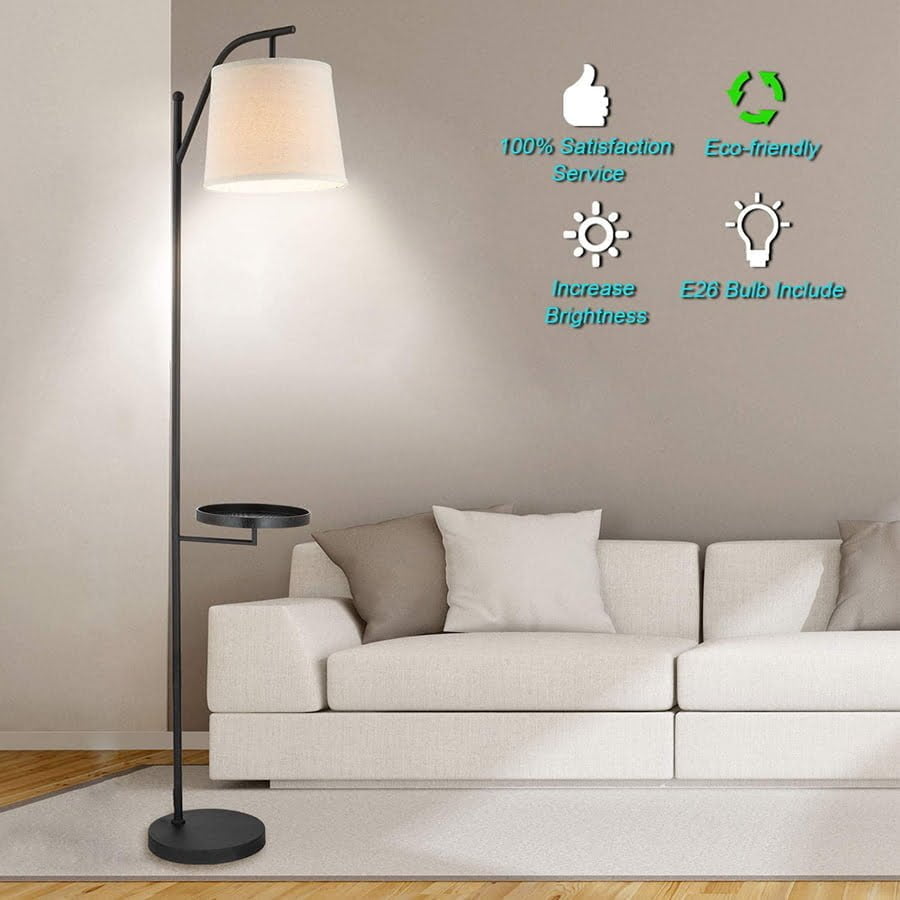 We love all products that provide more value for the money. Such are lamps with a tray mounted on the stand. It doubles as a small side table which is great for a reading nook.
Pros: the weighted base is very sturdy to stand, safe to decorate to your room; has a built-in tray table which is also removable too; perfect lighting for small rooms and fits well in corners.
Cons: not tall enough for all purposes.
Floor Lamp with Reading Light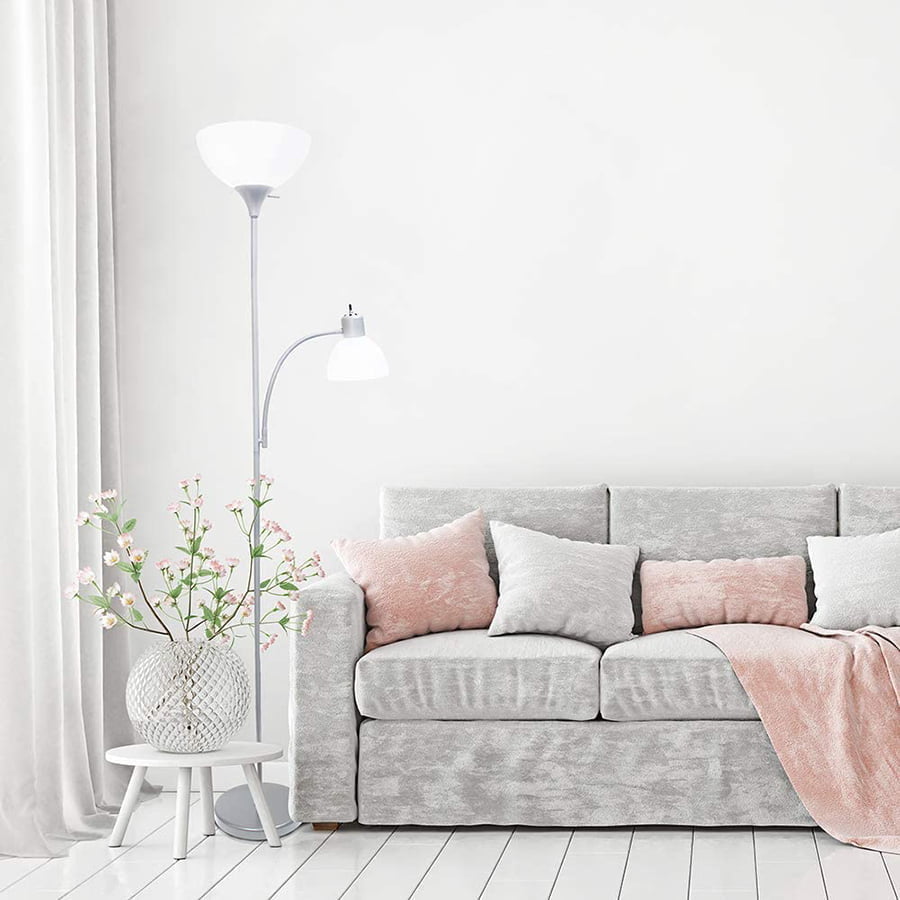 There's one more functional option for a floor lamp. It's a double lamp with reading and the main fixtures. Use either one or both of them at the same time to provide different lighting.
Pros: three-way switch levels; fully adjustable reading/task light that can be used independently of the main floor lamp; the base is sturdy, but like most lamps with this design, it is top-heavy.
Cons: the switches are hard to operate as they're so slim; no switch for the main lamp that you can reach from your seat.
Liked this article? Here's what you can read next:
---
Disclosure: As an Amazon Associate we earn from qualifying purchases.