Last updated on November 8, 2020
Want to keep your basement humidity under control? It's time to get serious. It's time to get the best dehumidifier for the basement.
Our top pick: this dehumidifier for large basements
The problem with humidity in basements is huge yet it can go unnoticed. For a while, we've blamed our pug for a weird smell in our basement. Turns out it was the mildew buildup because of the humidity. Poor Bonnie!
Now she's a good pug again (she always was!) because we've invested in the right dehumidifier. It sucks the moisture our of the air real quick. It's amazing how much water there is once you see it in the tank as the device works.
So it is obvious that a basement needs an efficient dehumidifier. Though if you have only a tiny space to deal with, it's worth investing in a higher capacity device (it's not an overkill). You want that moisture out as fast as possible.
And it makes a difference.
Want to know more? These are the best dehumidifiers for basements and each tells a story of its own.
Lastly, we've included the links for shopping, so we will get a commission too. It, of course, will not cost you anything extra.
Choose the unit that will keep your basement dry too!
What's Inside?
Dehumidifier for Large Basements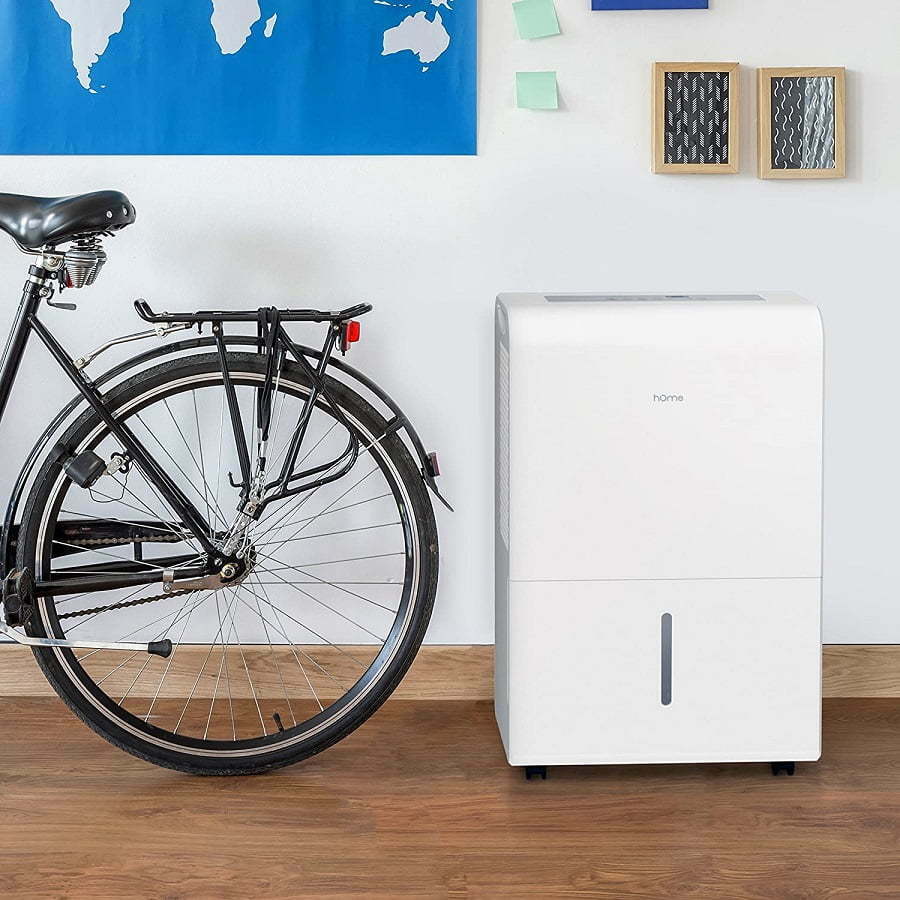 We have chosen this dehumidifier for our top pick because it does the job well in large areas and small. It is especially important in basements where humidity tends to be higher and you need a higher capacity dehumidifier. So getting a device for large areas is definitely not an overkill if your basement isn't that big — the price is worth it.
This dehumidifier of 70-pint capacity seems to work really well. It has a great manual so you can grasp all the functions well. You will be happily surprised when it's on how quiet it sounds. The tank is easy to empty with a drainage hose port on the back. Unfortunately, this product does not come with a hose (you can get one separately). It certainly sucks the moisture out of the air!
Continuous 70 Pint Dehumidifier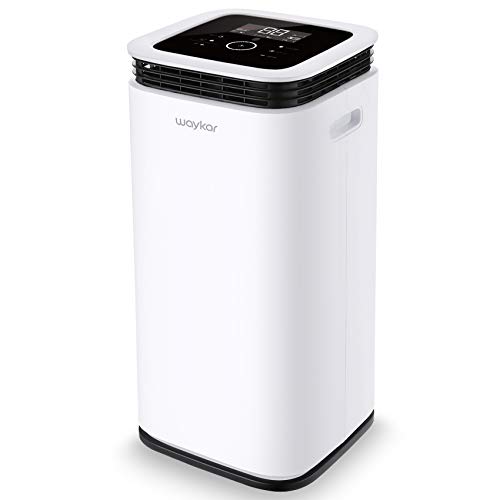 You can certainly tell the difference within 3 minutes from taking out the box and setting it up. In high mode, the noise level is fantastic and sounds more like white noise, and in low mode, it is very quiet. In the summer or more rainy months, expect to have to drain the water once a week. It is easy to use too. On smooth surfaces, casters on the bottom roll easily.
Set the humidifier to 35, and the moisty smell in the basement will be significantly reduced. The humidifier can work pretty much non-stop. If you don't have access to hook it up to a drain, you will have to clear the reservoir every other day during a good rainfall. It is easy to empty and to set the appropriate humidity level. Overall, it is cheaper than some other rivals, and it's great value for the money.
Portable Dehumidifier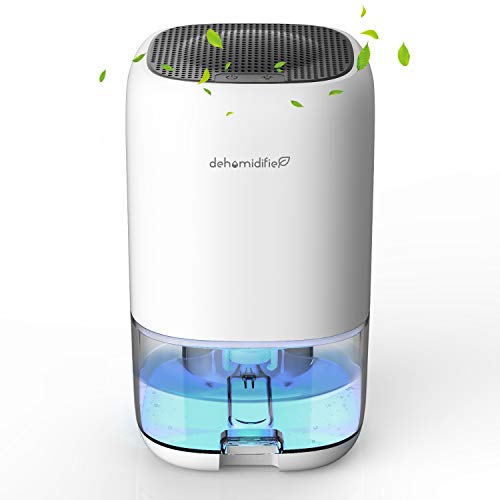 It is lightweight and simple to use. Once set up, you will barely see it at home. It keeps a fair deal of water—the colorful lights inside the water light up, which is very nice. You can hear it working, but it isn't alarming — this is a silent noise.
Dehumidifier for Large Areas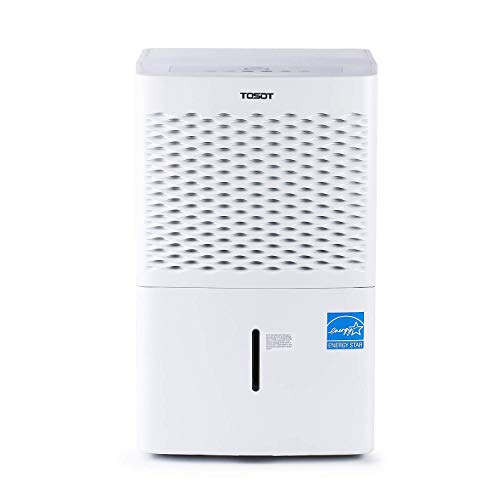 This dehumidifier is efficient for spaces as big as 4500-square ft. If it's a basement where you hold bookshelves of books that would deteriorate in high humidity, you need to dehumidify it. This 50-pint dehumidifier is extremely powerful, and moisture draws out of the air even when heavy rains are in. It is simple to set up, easy to access the filter. You can put a drain hose on your machine, so you won't need to manually empty the reservoir.
Portable Basement Dehumidifier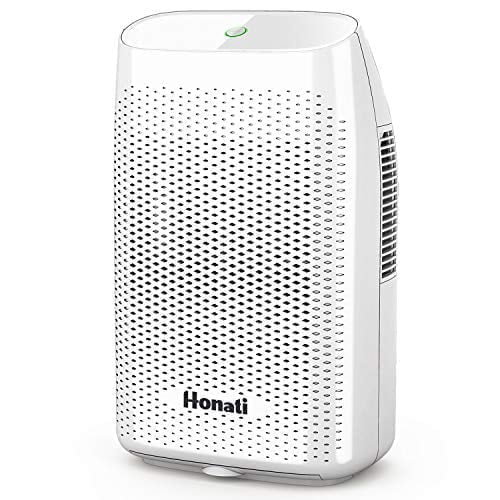 This is a small dehumidifier that's convenient to use. It is not a compressor dehumidifier but a semi-conductor dehumidifier that helps lower the level of noise. It is useful to preserve moisture and keep it smooth in a basement with electronic equipment in the room. You would not use it in a big space or a large cellar because it will be hard to maintain.
Compared to the 70 pints, this is a simple unit. It only has one option — on and off. It does the job in a small space. It is also much quieter.
Vacplus Dehumidifier for Basements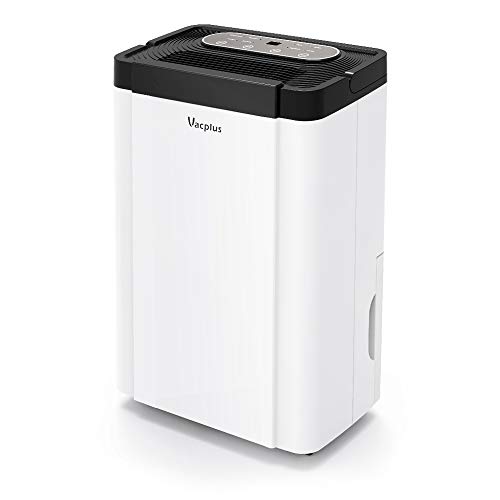 This product is well packaged and very safe. The size of the unit and the reservoir is very compact. An included drain hose makes it practically maintenance-free (apart from the filter cleaning). After using it in your basement for a week, you'll find considerably improved air quality — it is easier to breathe, and it feels much better. A reduced 50 percent humidity is comfortable and reduces the risk of mold formation. The unit is very intuitive to use and has sleep, rain, and drying settings, and can be running on a timer.
Mid Capacity Dehumidifier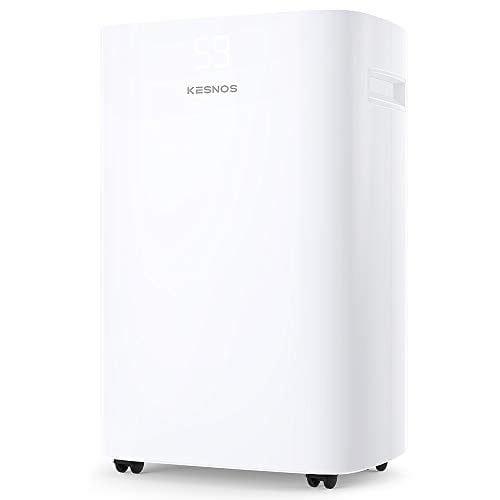 It's a fantastic product that can be used from the outset. You'll be emptying it constantly because it works, and moisture draws out. The only drawback is that the container that collects water is tiny, so you need to empty it three to four times a day. This is a good compact machine, but it still has to sit on the floor.
Small Capacity Dehumidifier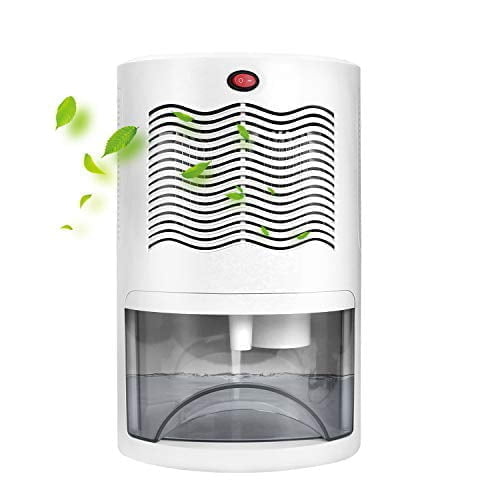 This dehumidifier is efficient even in cool basements in the 50 degrees and below the recommended humidity level of 60 percent. The system is very quiet, and the only moving components are the small cooling fans on the back (inside the unit) and the air fan. The rest of the device uses filters to eliminate the moisture, which is firm and does not have moveable sections. Expect this device to have a long life and support you next year in the hot and moist months.
High Capacity Dehumidifier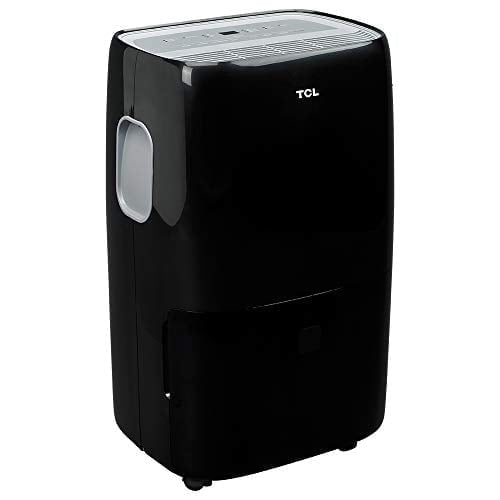 You can run the unit in percent goal mode and empty the bucket manually. But it also has the pump action, which works well after correctly attaching the adapter and clearing the hose. This portable unit is enough to dehumidify even large areas up to 4,500 square feet.
Commercial Dehumidifier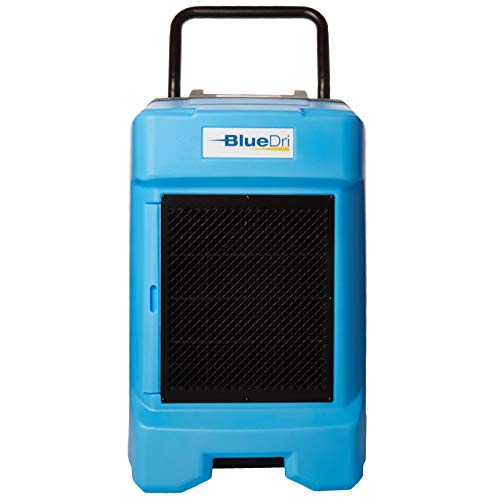 You might hesitate to spend this money on one unit, but it's a great solution if you have a big room and it's underwater. It can clear water and humidity from 81% to 40% in less than 24 hours. The unit navigates easily and purges the water without fail through the attached tube. It's an excellent device for extreme situations.
Liked this article? Here's what you can read next:
---
Disclosure: As an Amazon Associate we earn from qualifying purchases.