Last updated on October 25, 2023
Use these seven additions to your patio to revamp your outdoor space and make it look excellent.
Do you have a patio? If not, you're missing out. A patio is a perfect place to relax in the sun or entertain guests.
If your patio is looking a little tired, don't worry because this article has got some ideas for you.
Here are some additions that will make your patio look excellent.
Chair Cushions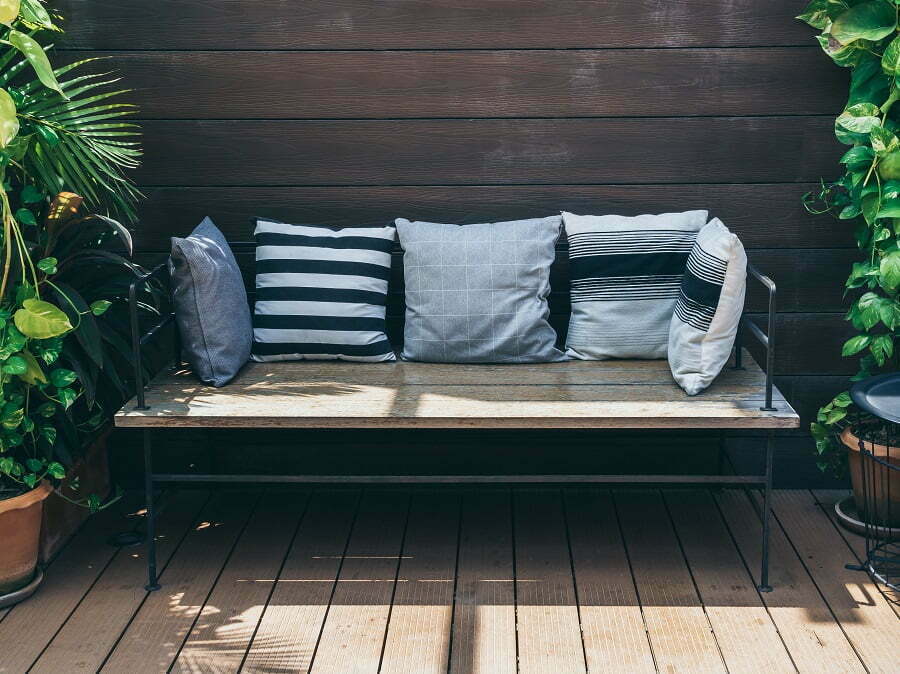 This small change will add both comfort and character to your patio furniture. Adding some black and white cushions will give your outdoor area a modern look, while still being comfortable to relax in.
If you're going for a more traditional style, opt for some floral or striped chair cushions. No matter what your taste is, there are plenty of chair cushions on the market to choose from. 
One thing to keep in mind when shopping for chair cushions is the material they're made from. You'll want something that's durable and can withstand the elements, but is still comfortable to sit on.
Outdoor chair cushions are usually made from polyester or acrylic fabrics. These materials are known for their durability and resistance to mildew and fading. 
Rugs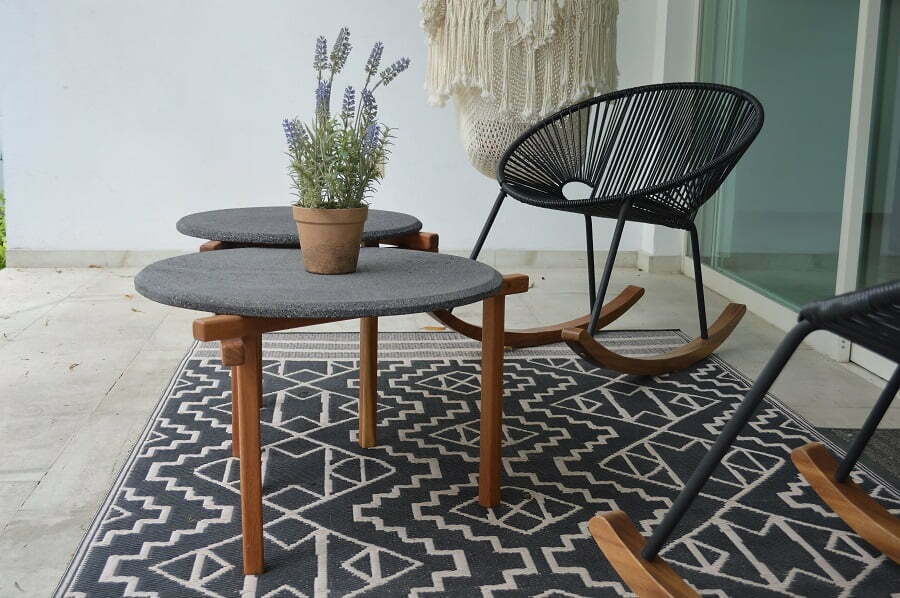 Another great addition for some color and pizzazz on your patio is a rug! Rugs can also help to define different areas on your patio, such as a seating area or a dining area.
They also add an extra layer of coziness and can make your patio feel more like an extension of your home. 
When choosing a rug for your patio, make sure to pick one that is durable and weather-resistant. You'll also want to choose a size that fits well with the rest of your patio furniture.
For example, if you have a large patio table, you'll want to choose a rug that is big enough to accommodate it. 
A Pergola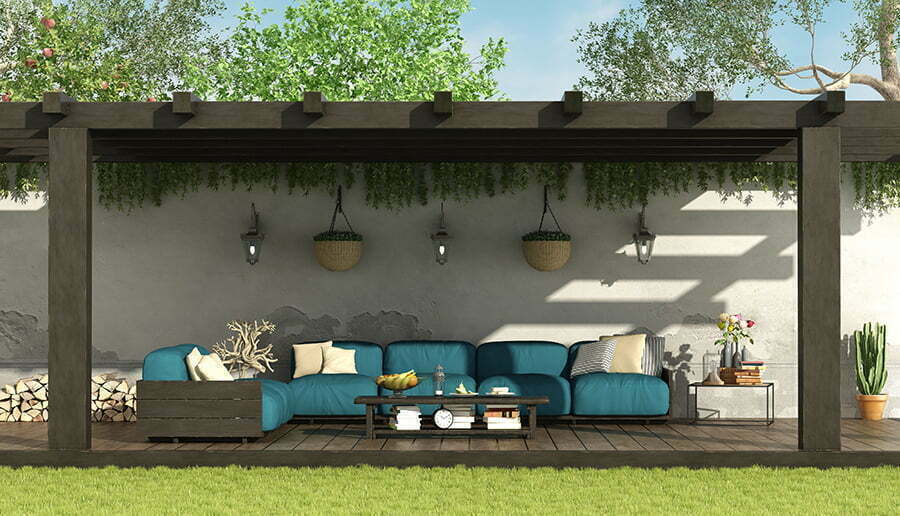 Shade is essential for outdoor living spaces, and a pergola is a great way to provide it. Pergolas are a beautiful addition to any patio or yard, and they can be used in a variety of ways.
Whether you want a place to relax, entertain guests, or simply add some extra flair to your outdoor space, a pergola is a great option.
Consider the size of the area where you will be placing the pergola. You'll want to make sure it's large enough to comfortably accommodate your needs.
Also, think about the style of the pergola. There are many different styles available, so choose one that fits the overall look of your outdoor space.
Decorative Accessories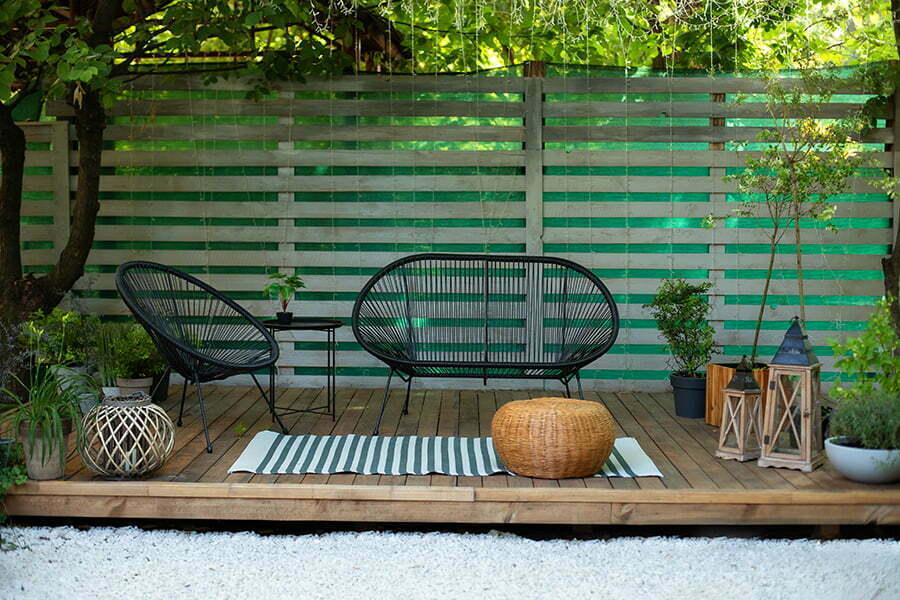 There are various decorative accessories you can add to your patio. These could be the following:
Water features
Lanterns
Statues or sculptures
Candles
Wind chimes
Covers or awnings
Use the right color combinations in your decorative accessories to get the desired look and feel for your patio. You could go for a natural look by adding stone sculptures or water features.
Potted Plants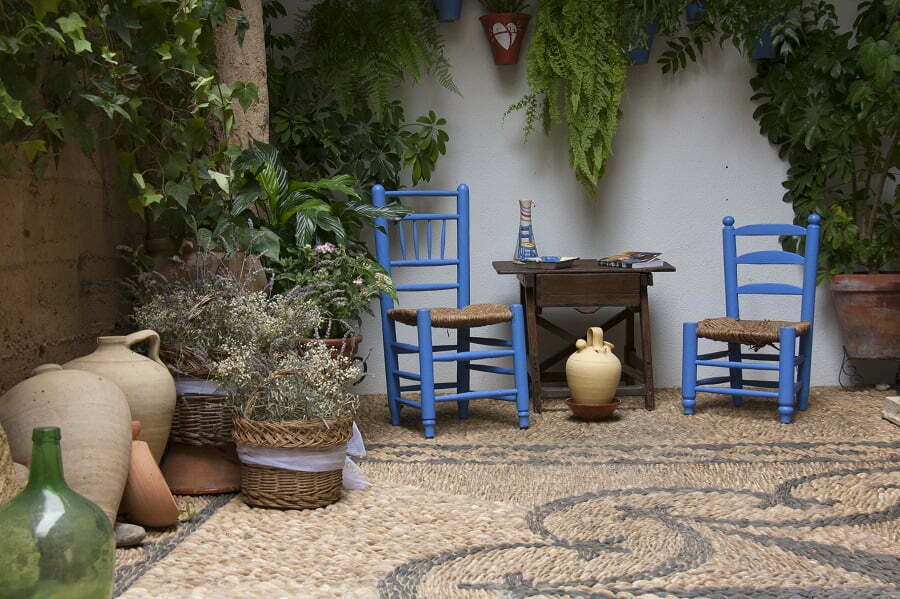 Greenery is an essential addition to any backyard patio. Not only do potted plants add color and life to your space, but they can also help to create a more inviting and relaxing atmosphere.
When choosing potted plants, consider the amount of sunlight that the area receives throughout the day. This will help you to choose plants that will thrive in your particular location. Also, think about the overall aesthetic you are trying to create with your potted plants.
Finally, don't forget to take into account the practicalities of caring for potted plants. Make sure you have enough space to store them indoors during the winter months, and that you are prepared to water them regularly.
A Fire Pit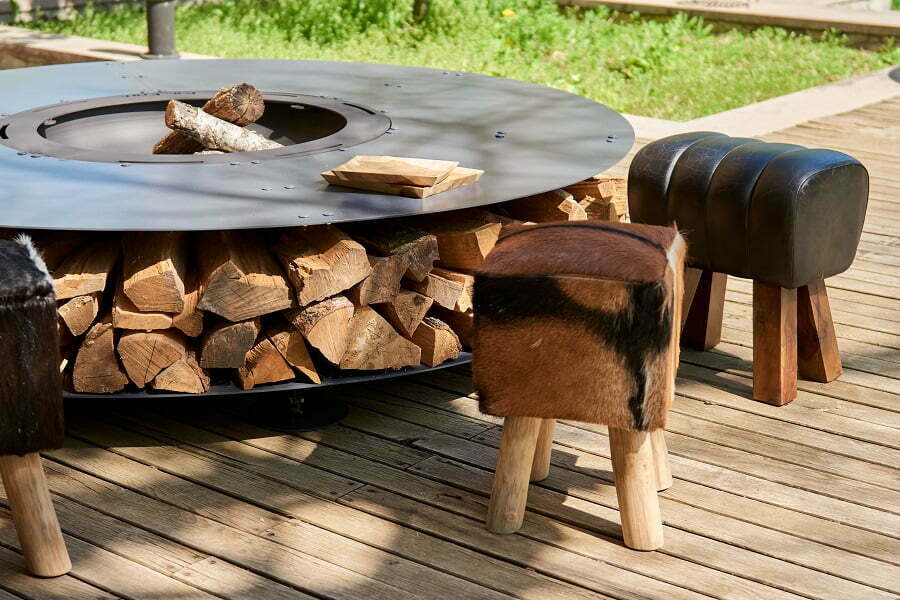 Staying warm outdoors during the cooler months doesn't have to mean huddling around a propane heater. A fire pit can provide a warm, natural focal point for your patio or backyard that family and friends will enjoy gathering around.
A fire pit is both aesthetically pleasing and practical. For example, a fire pit can be used for cooking, provide warmth and light, be a gathering place for family and friends, or serve as a source of relaxation.
String Lights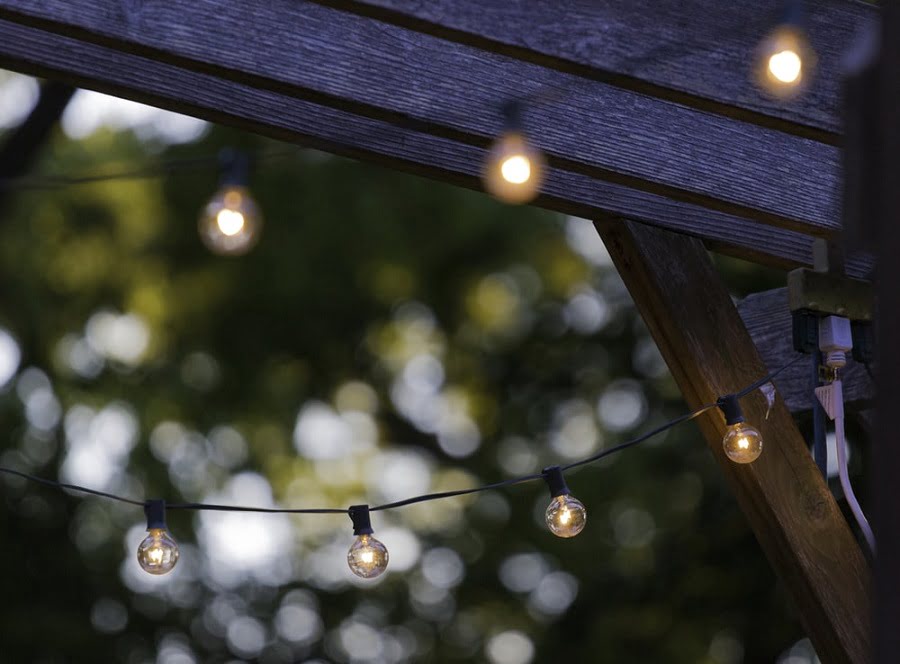 In order to fully enjoy your patio at night, string lights are a perfect addition. There are various string lights available to fit your outdoor setting.
You can purchase string lights that emit a warm light or ones with a more festive feel. Many string lights come in different colors as well, so you can choose what look fits your patio the best. 
Installing string lights is also relatively easy. You can either string them up yourself or hire a professional.
If you string them up yourself, make sure to do so before your first outdoor gathering. That way, you'll be able to fully enjoy your patio without having to worry about the lights. 
Your patio is a great place to relax and enjoy yourself, so making it nicer and cozier is essential. Upgrade your furniture and get some rugs on the floor.
Get a pergola for shade and some decorative accessories to tie the place together. Make sure to have some greenery around as well as a fire pit for some more outdoor fun.
Finally, add some lights to enjoy the place at night!
Recap
Liked this article? Here's what you can read next: