Last updated on February 24, 2023
Looking for an update for your bedroom? User these six upgrades for comfort. Read on!
Are you looking to create the perfect bedroom oasis? Whether you're working on a master suite re-design or just want to make your space more comfortable, you can make plenty of simple upgrades to achieve greater comfort and relaxation.
Here are six ideas for creating the ideal cozy retreat in your own home.
Comfortable Mattress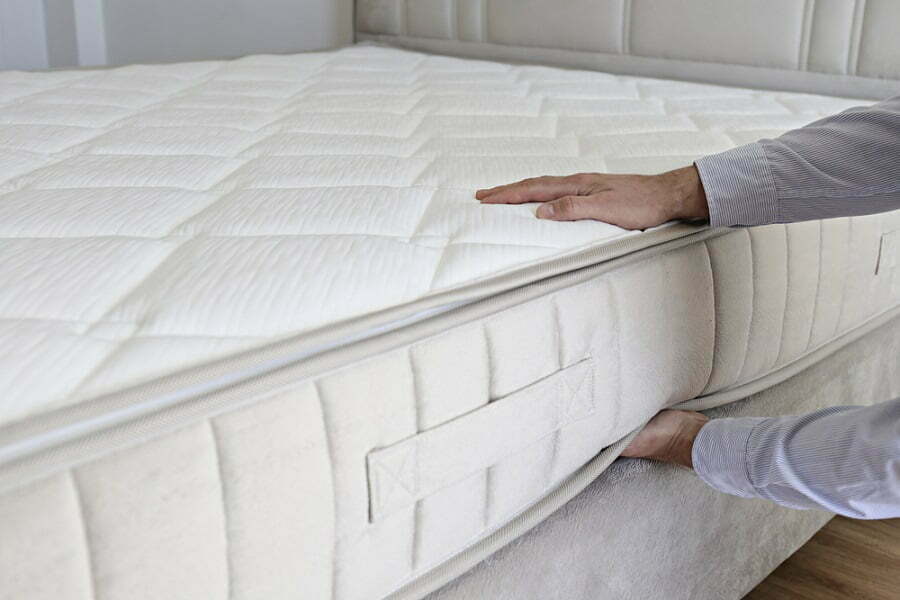 It might be time for a replacement if you're sleeping on an old, lumpy mattress. Choose the size and style that works best for your bedroom and budget—from memory foam to pillow top models—and enjoy the difference a quality mattress can make in your sleep quality.
You can find different types of mattresses, each with its own size and benefits. For instance, double bed mattress ranges are a great option for couples and best-suited for larger bedrooms.
Memory foam mattresses are also a great choice as they provide support and relief from pressure points. They're especially good for those who suffer from back pain.
On the other hand, if you're looking for an all-in-one mattress that can offer comfort and support, a pillow top mattress may be your best option.
These mattresses feature an additional layer of cushioning on the top, which can be especially helpful for those who sleep on their sides or back.
Cozy Furniture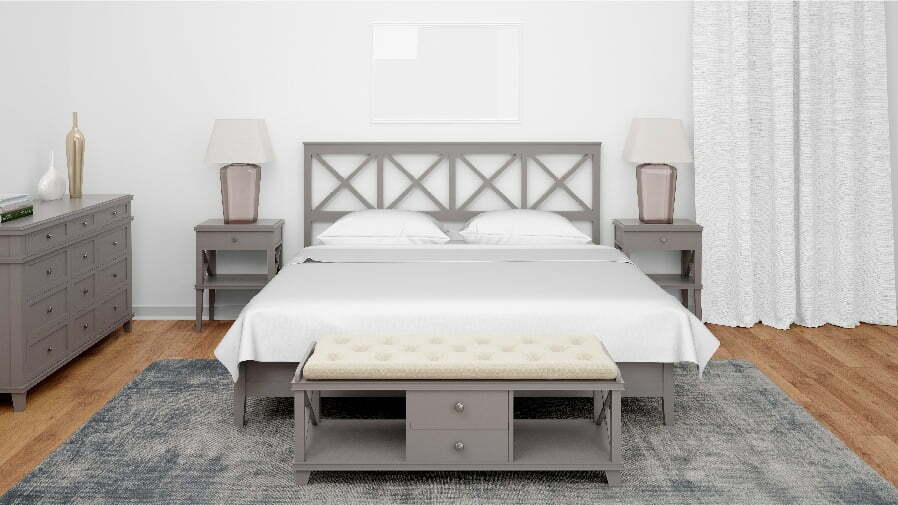 Comfortable seating is essential for winding down in your bedroom. Whether it's armchairs, a chaise lounge or an ottoman, select furniture pieces that put comfort and relaxation first with ample padding and soft fabrics.
Choose furniture that can provide versatile function in the room, such as a bench with storage underneath, and make sure to measure your space before purchasing anything so you know it will fit.
You can also add a vanity or desk to your bedroom. A vanity is great for getting ready in the morning and can add a touch of charm with its vintage styling.
Desks are perfect if you work from home, allowing plenty of room to spread out documents and supplies.
Make sure to pick chairs that match the style of your pieces and provide comfortable seating for long hours.
Fabric Headboard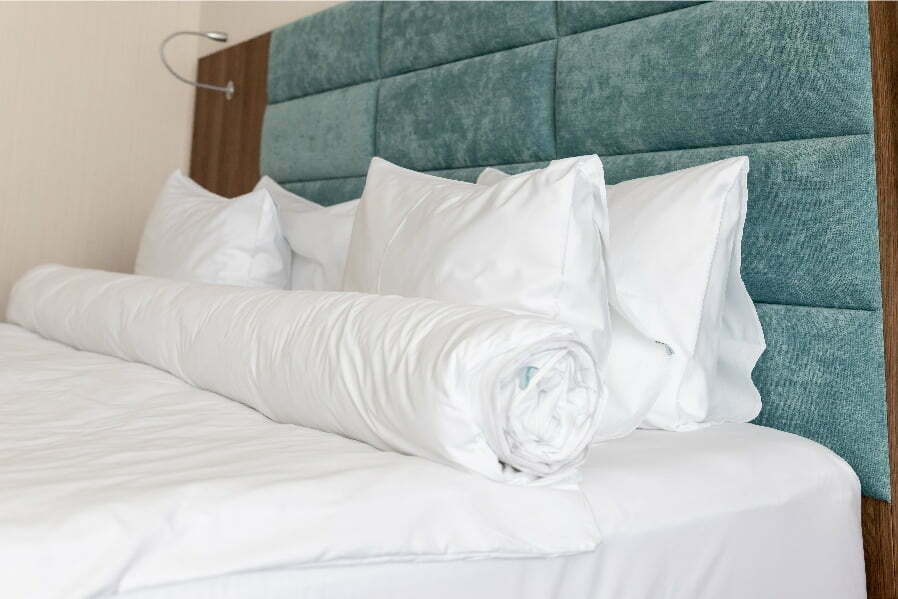 Adding a fabric headboard to your bed can give your bedroom an extra touch of style and coziness. You can choose a fabric headboard with buttons, tufting or quilting to give it an interesting texture and visual appeal.
Fabric headboards come in all shapes and sizes, so you're sure to find one that will fit your bed perfectly. Plus, fabric headboards are relatively easy to make and can be customized with your favorite colors and fabrics.
For instance, you could choose a velvet headboard for a luxurious look or opt for a linen fabric if you're more interested in an airy, relaxed vibe.
Intimate Lighting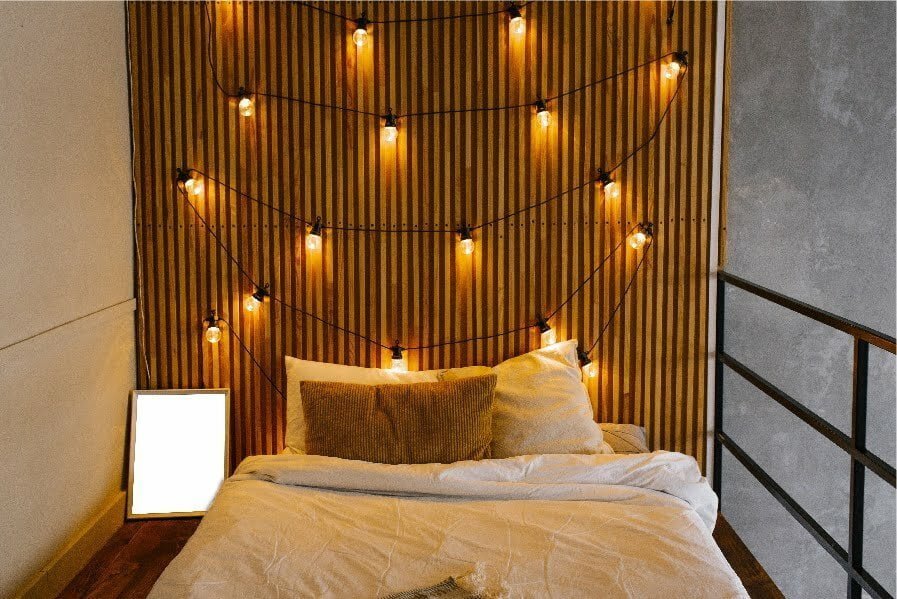 Lighting is one of the most overlooked elements in bedroom design, but it's also key for creating an inviting atmosphere.
Consider adding a dimmer switch so you can adjust the lighting levels depending on how you want to use the space. Soft, warm lighting works best in a bedroom and will help set the tone for rest and relaxation.
You can also add a bedside table lamp or two to create a cozy, intimate atmosphere. Choose lamps with shades that match the color and style of your bedroom for an even more polished look.
Finally, don't forget about accent lighting. Wall sconces can be used to draw the eye to certain areas or pieces of art, while recessed lighting can provide focused task lighting, such as for reading or working.
With the right combination of overhead, task and accent lighting, you can create a truly relaxing atmosphere in your bedroom.
Harmonious Color Schemes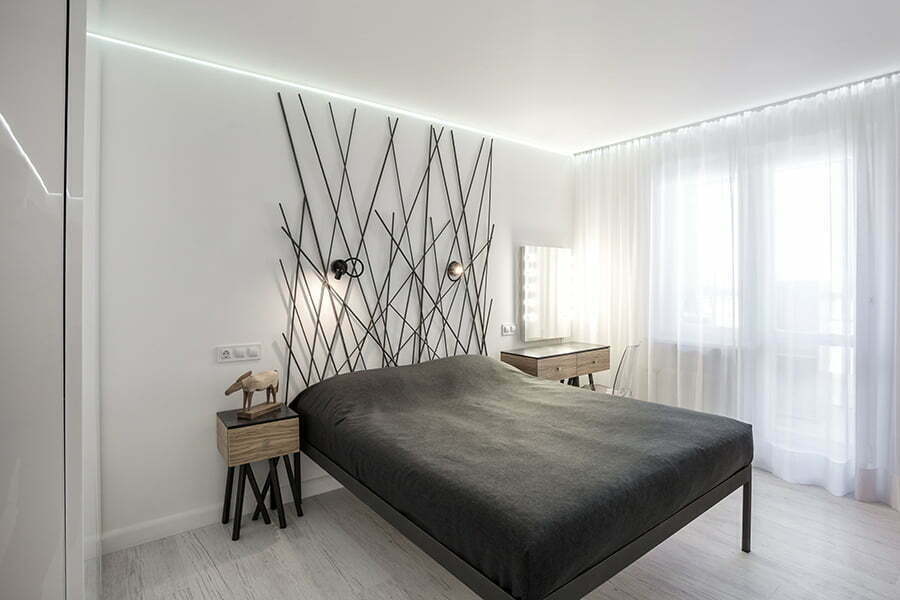 The color of your walls can have a big impact on the atmosphere of your bedroom. While lighter colors tend to open up a space, darker tones add a touch of sophistication and warmth.
Consider bringing in multiple shades for more depth and texture—for example, white walls combined with gray or blue accents.
Playing with color can be a great way to express your personality and show off your style. With a little experimentation, you can create a harmonious color scheme that's perfect for any bedroom.
Don't be afraid to combine multiple shades or even try out contrasting hues—the possibilities are endless. And, of course, don't forget to accessorize with accent pillows, throws and artwork that bring out the colors in your palette.
Great Window Treatments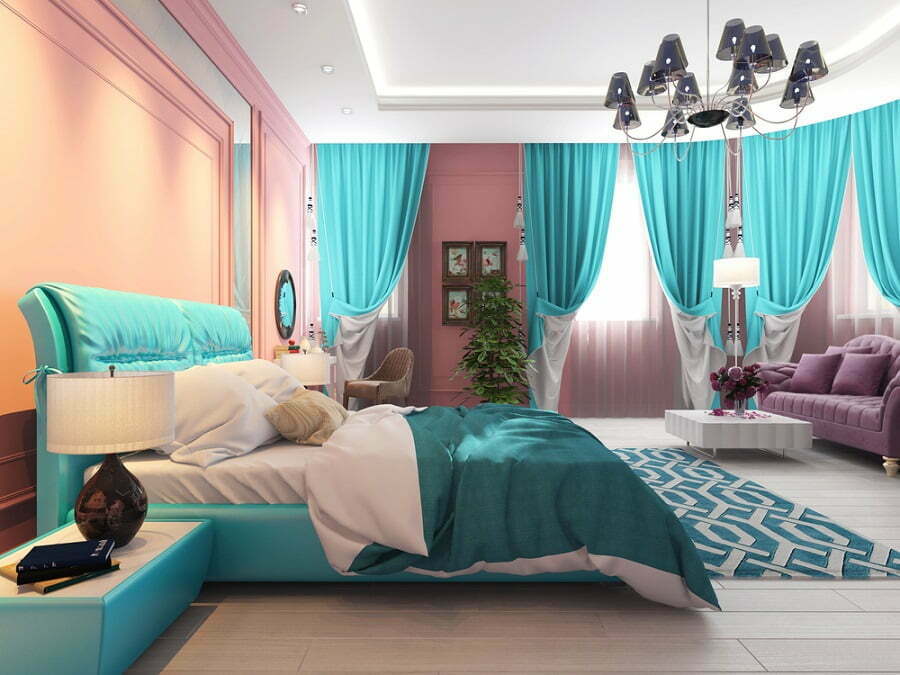 Your bedroom should be a haven of peacefulness and privacy. The right window treatments can help you achieve this while also adding warmth and texture to the space. From blackout curtains to sheer drapes, there are a variety of options available that will suit any style and budget.
When it comes to choosing a window treatment, consider how much light you want to let in, as well as how insulated your room needs to be. Blackout curtains provide the greatest amount of privacy and insulation, blocking out light and sound from outside.
If you prefer natural light streaming through your windows, sheer drapes are a great option for filtering sunlight without sacrificing style.
Creating the perfect bedroom is all about combining function and style. By selecting timeless furniture pieces, adding cozy fabric accents, creating an inviting atmosphere with lighting, playing with color schemes, and choosing just the right window treatments, you can turn your bedroom into a luxurious retreat that meets both your practical and aesthetic needs.
Recap
Liked this article? Here's what you can read next: