Last updated on September 19, 2021
How big should the headboard be? Are there any benefits of choosing a large model? We delve into the world of headboards to find out the answer (with great examples.) Read on!
Freestanding beds and divans do well on their own without headboards, so are headboards necessary? Those pieces of furniture might be fine on their own, but there are practical benefits for headboards: for one, headboards protect your wall from wear and tear. A headboard on your bed is also useful when you're sitting up. Moreover, they keep your pillows in place. You can even customize your bed's headboard and turn it into extra storage, with outlets for when your phone or laptop needs charging.
What's Inside?
The Real Purpose of Headboards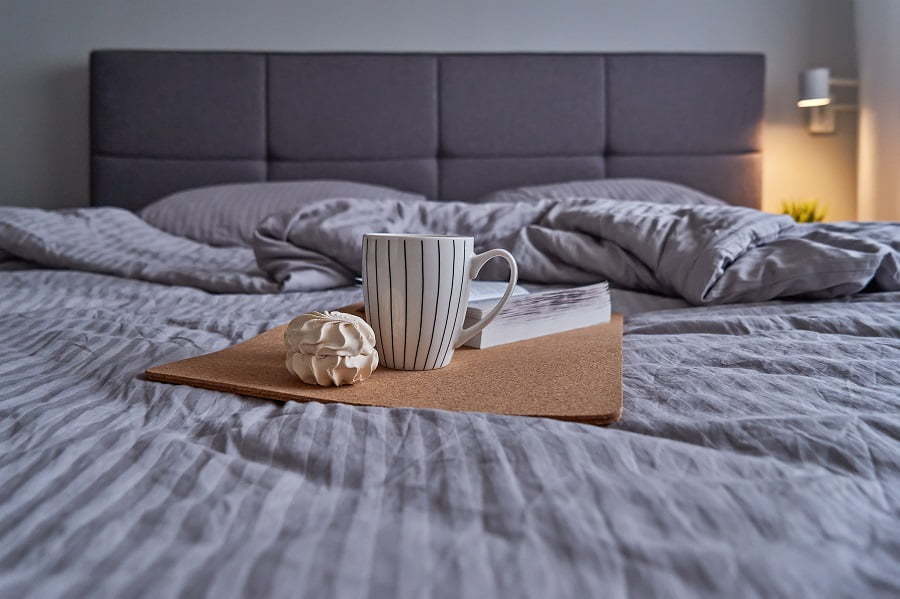 In ancient times, headboards were used to keep the person warm and comfortable in bed. Usually made of wood, headboards kept the sleeper insulated from the cold. But now, even though a home is well-insulated, it's still pleasant having an extra layer of insulation provided by a headboard with a stuffed, tufted, or even wooden material.
Mostly though, headboards are there for aesthetic reasons. The bed is an essential piece of furniture in your bedroom. It should be cozy, inviting, and relaxing to even look at it, and what's more, anyone should get more sleep out of it, whether you're a new mother nursing a baby, a tired office worker, or a student preparing for the next day's exams.
Big Headboards, Better Benefits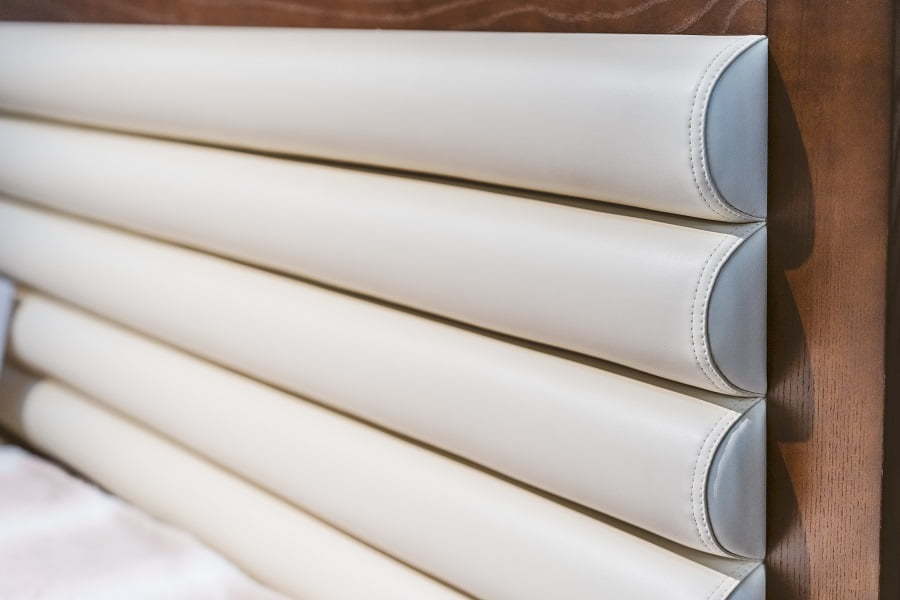 A headboard, especially a big one, finishes a bed's—and by extension, a room's—vibe. A headboard plays a vital role in a bedroom's décor, serving as the focal point that dictates the room's ambiance.
Thus, if you have a big one, here are the benefits the headboard could bring:
Illusion Of A Bigger Room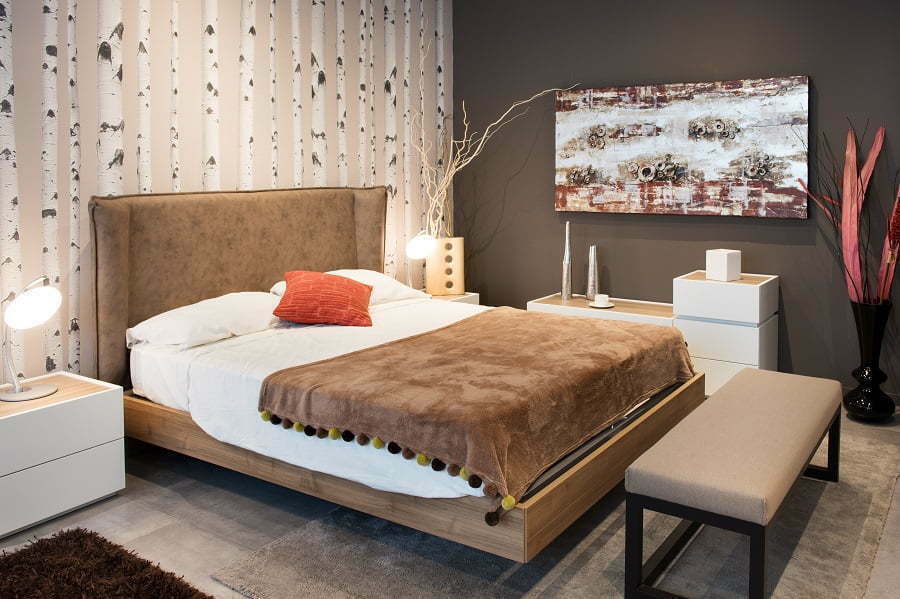 A big headboard can make a small room seem bigger, and a low ceiling appear higher. In a high-ceilinged room, an oversized headboard saves your bed from looking forlorn. Since a headboard is usually placed against a wall, it doesn't add 'volume' to your room. What it does is give an impression of walls extending out from the bed, making the room appear spacious. Just don't let things clutter the floor around your bed so as not to ruin the illusion.
Allocate Bedroom Space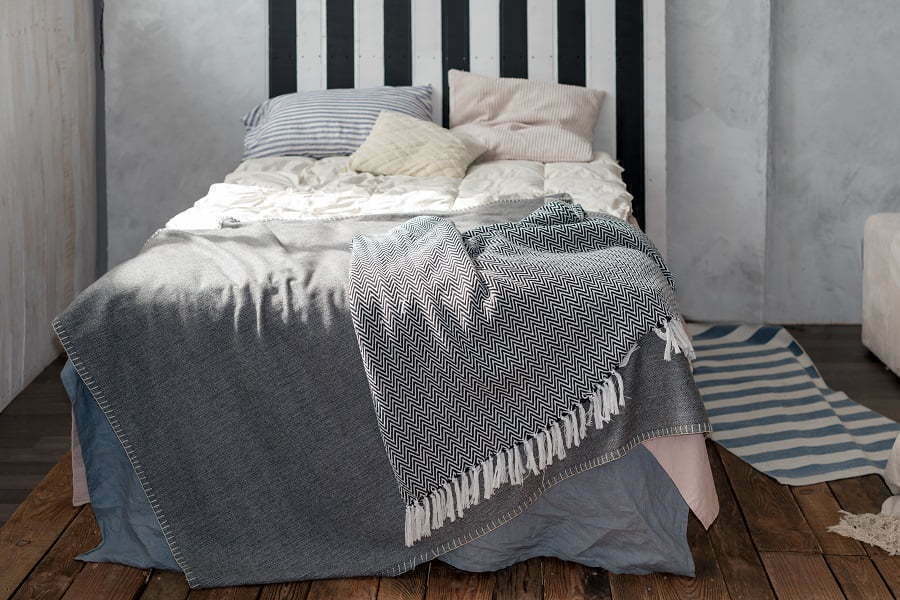 A bed with a big and tall headboard may seem overpowering in a studio apartment. In such spaces, you'd normally want to hide the bed. Thus, designers place it in a discreet corner, behind a shelf or a rolling wall.
However, a bed with a large headboard can be out there and still achieve the effect of having an allocated bedroom space. This way, you don't have to disguise the bed. An oversized headboard breaks the wall's monotony and gives an alternate color and texture for the room. The bed may not be in an enclosed space. But if you're going for the pleasant and comfy vibe of entering a bedroom, a large, tall headboard can pull off this effect.
Multi-Purpose Functionality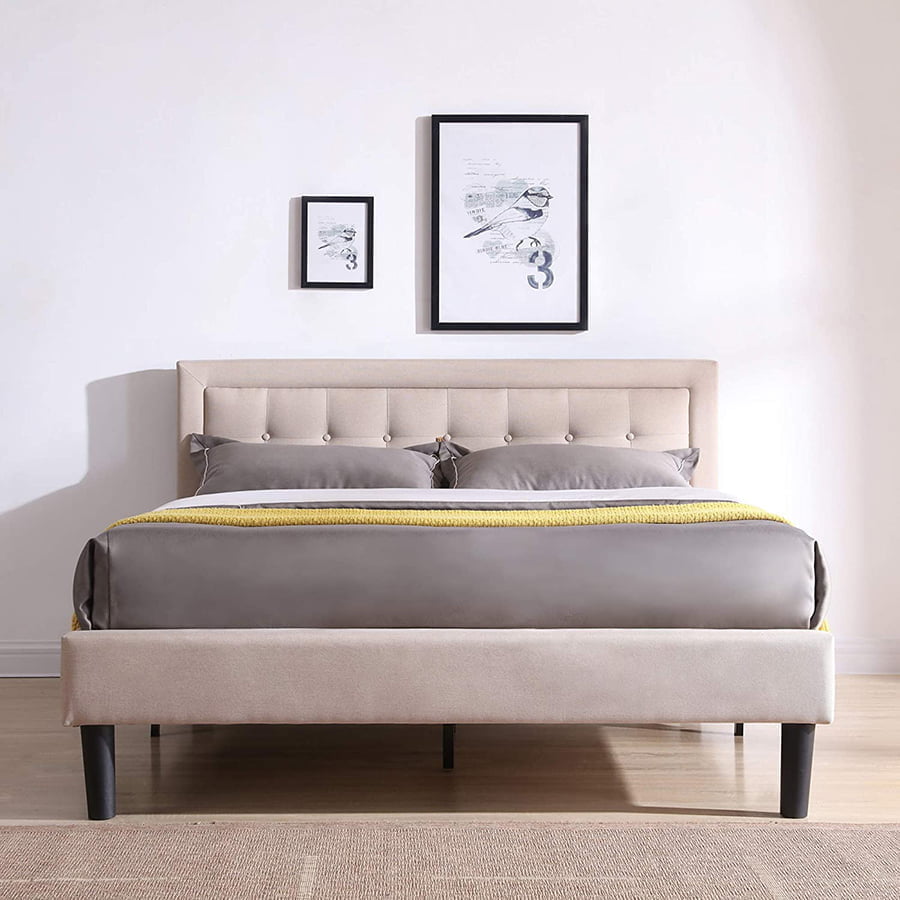 Large headboards can also become extra furniture. From the example, you'll see the headboards that can be customized into a shelf to put beddings in or attach nightstands on either side, functioning as extra space for your lamp, reading materials, or eyeglasses. You don't have to use other pieces of furniture that could take up unnecessary room. 
Also, if you have a small bedroom, you could have a custom furniture maker design a tall, luxurious headboard that's just right for sitting up comfortably in your bed. A metallic sheen on a headboard could suffuse the room with light, making the room feel airy and more open. This technique also helps brighten up a dark-painted room and dark-hued pieces of furniture.
Adding to the Trendy Look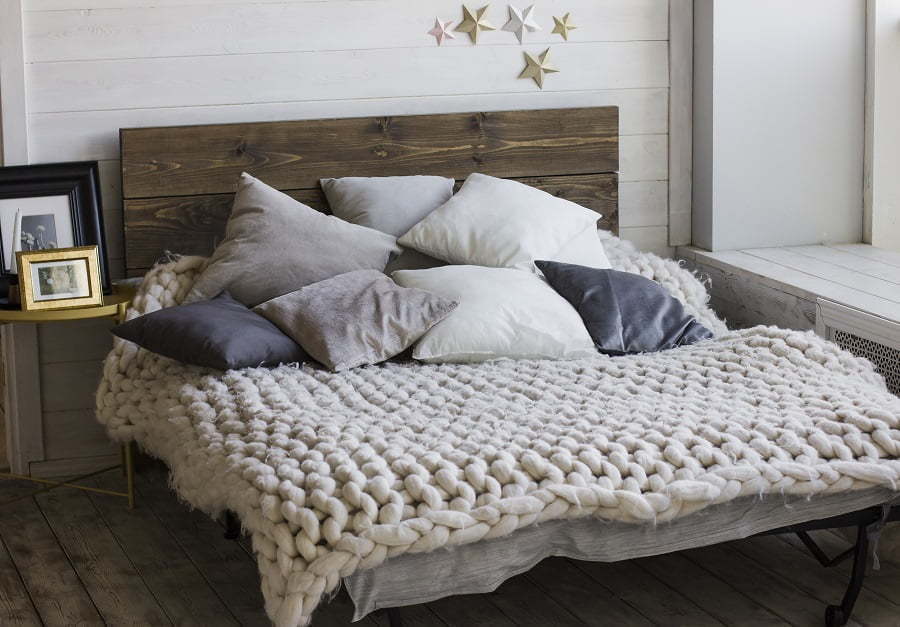 There are numerous variations to headboard styles. With a minimalist style, a neutral or even white headboard without extraneous features works very well. You can also achieve a natural and simple look using stained wood with no upholstery. For a more dramatic effect that can satisfy those with a more offbeat or expansive taste, velvet or patterned headboards using tufted buttons would be more than satisfactory.
Large headboards are great in any room. Customizing one shouldn't be a problem, as any custom furniture maker worth their salt could do it. And if you're comfortable working with your hands, there are many DIY ideas from which you can choose.
Completing the Look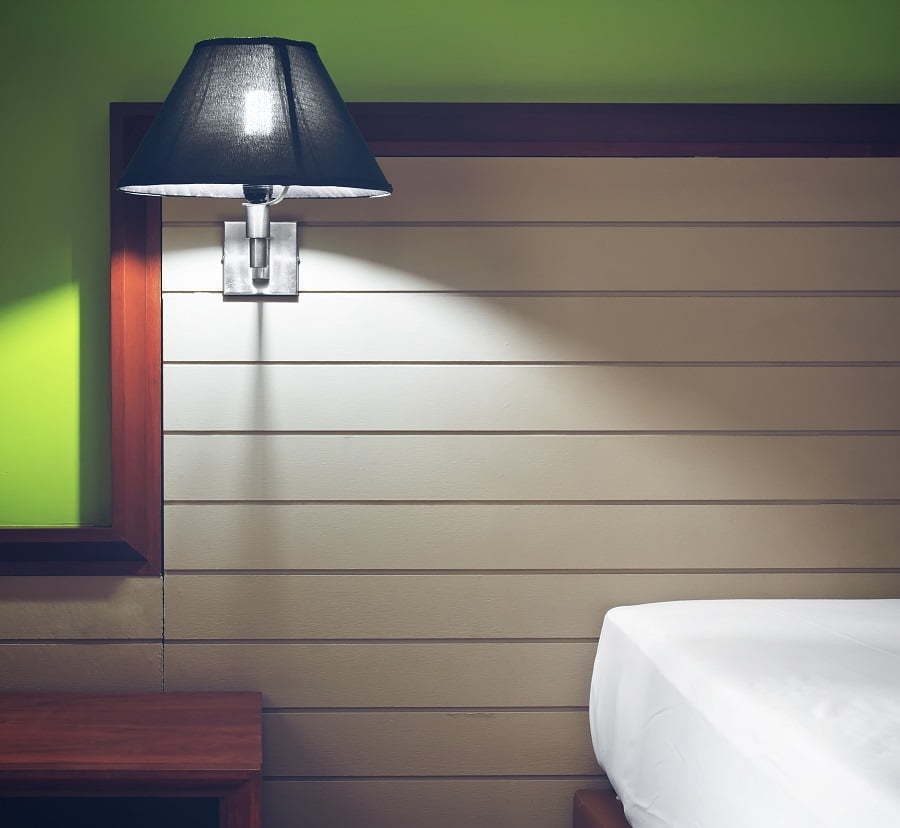 The focal piece of furniture in your bedroom is, of course, the bed. A bed without a headboard just won't cut it; the bedroom might look like something is lacking. Since a bed's headboard is the focal point of a room's decor, your bedroom could look incomplete and feel a bit unsettling.
To effectively frame your bed, you need something that could complete the whole package—a headboard. It can put all the elements together beautifully; a large headboard can be the foundation where all other concepts and design ideas for your room starts.
Liked this article? Here's what you can read next: