Living room is the main part of your home, it's where you spend most of your time and entertain your guests. So it makes sense that you'll invest most in decorating this room. You have to really go all in when it comes to living room decor and we're here to help you with that.
Here are 13 easy living room decor ideas to kick it up a notch.
Bring the Seating Together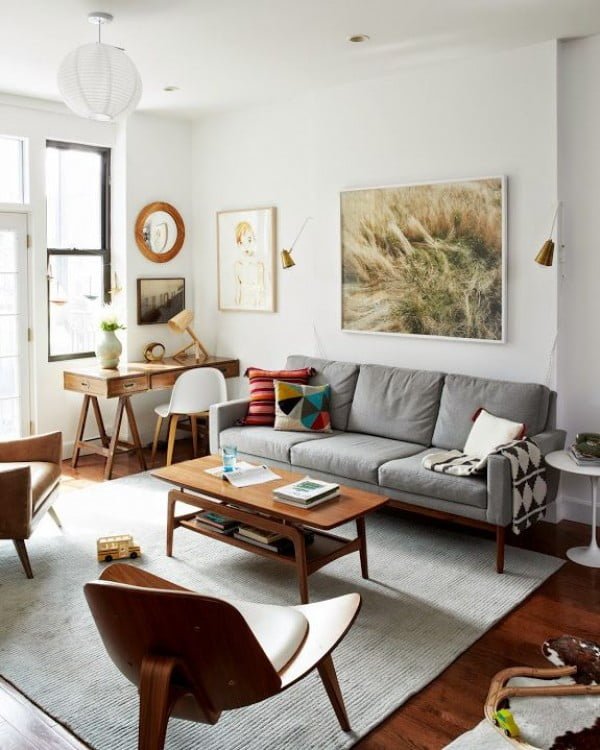 The living room is a place for gathering and conversation so pull that sofa and those chairs away from the walls for a better flow and an inviting place.
Use Unique Wall Art
Framed pictures and family photos are great, but give your guests something to talk about by hanging at least one unique piece of art, like this oversized wall clock.
Use Unexpected Items
Whimsical accessories in unexpected places like this teapot flower vase make the room joyful and interesting.
Use Impactful Seating
Get a fancy chair to complement the living room seating, go for something comfortable as well as stylish.
Embrace the Mirrors
Mirrors are know to expand visual space so they're especially useful in a small room. Consider getting a big mirror if you have free wall space.
Liven Up the Space with Houseplants
Live houseplants add depth to the room and soften the edges, get a few of them to freshen up the place.
Upgrade Lighting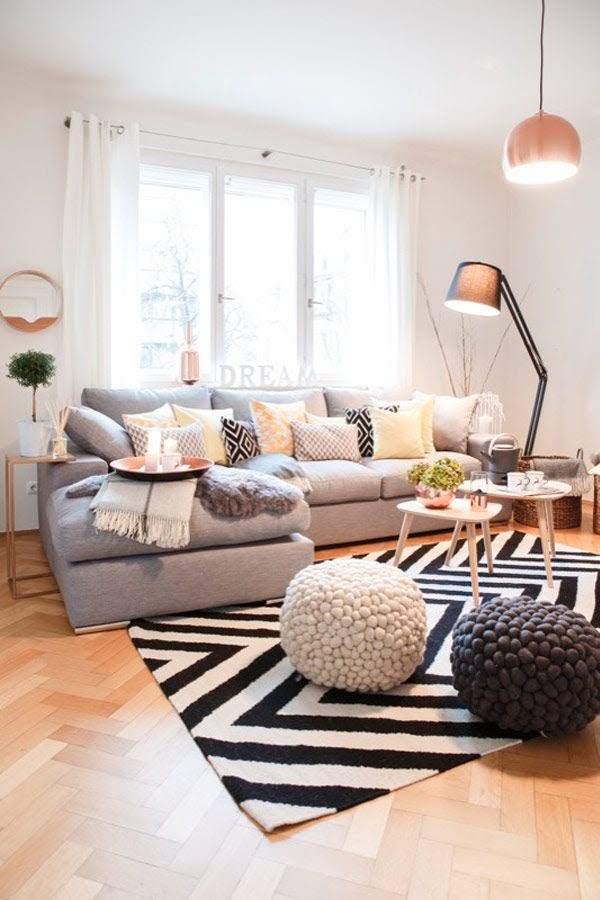 If you have old lighting fixtures, absolutely replace them. Add extra table or floor lamps to create layers of light and create an inviting lighting.
Create Symmetry
Symmetry is visually powerful so arrange things with it in mind for a natural and balanced flow.
Use Bookshelves Creatively
A bookshelf in the living room is a powerful decor tool because it provides space for display items, vignettes and collages, so this is where you can get really creative.
Create a Home Bar
Chances are you're going to entertain your guests with drinks and while a bar cart is a nice quick fix, up your game with a complete home bar area, even if it consists of a small cabinet and a couple of shelves.
Invest in a Striking Rug
A striking rug really anchors the room and brings the whole place together. Go all in and invest in a great rug for a living room of your dreams.
Use the TV as Focal Point
The TV is a natural focal point in a modern living room so make sure you decorate around it to make it a part of your living room decor.
Dress the Windows
You have many options here, you can style the curtains, use blinds, or even leave the windows open if they have beautiful frame molding. But whatever you do, don't leave the windows neglected.