Last updated on July 13, 2021
Here's what landscape and scenic canvas prints can do to you and your home decor and why they are so popular this year. Read on!
It's no secret that nature restores health by healing the mind, soul, and body. The pandemic has caused a lot of mental health problems due to lockdowns to prevent the spread. Avid travelers and nature explorers have found it hard to cope with the harsh reality of restricted movement. Thankfully, there are landscape and scenic wallpapers that can relieve the pressure a notch below. Here are the top reasons why such canvas prints have become popular in 2021.
What's Inside?
Restore Focus and Concentration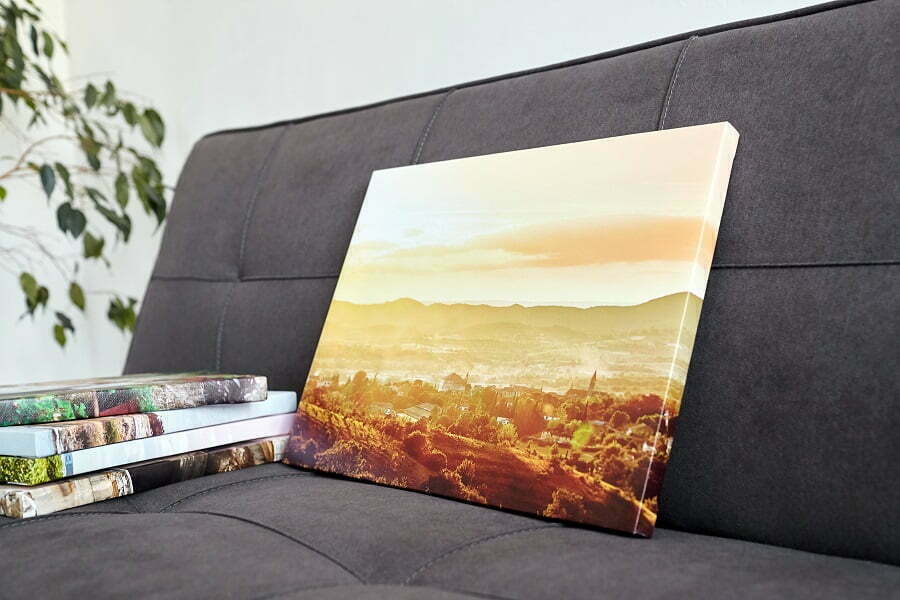 During this period, many people are still working remotely from home. Trying to focus on the tasks at hand is no easy feat. What's more, your brain gets tired of working from one location all the time. The good news is that you can restore your concentration by looking at landscape wallpaper. The motif might remind you of a destination you once visited before COVID-19 struck.
Within a short time, you will feel energy restoration. According to NIH, your brain recovers quickly with natural experiences. You will pay more attention to your work when you have wallpaper next to your office desk.
Boost Your Mood
Scenic canvas prints are synonymous with mood boosters. Being around nature, for instance, makes you happier and vibrant. If you need to exercise, do it near a raw image and see what happens. Typically, you will have the zeal and mood to continue with the workouts. Landscape wallpaper benefits your body in the following ways:
Reducing anger
Minimizing depression
Controlling tension
Increasing energy
Instilling positive vibes
Your motivation will be exceptional, and you can lift weights or complete yoga sessions with sheer simplicity. You can look for a photo wall that meets your taste and needs to make your exercise routine enjoyable.
Create a Relaxation Ambience
Undoubtedly, natural canvas prints put your mind and body in a state of sheer relaxation. Take, for example, you install scenic wallpaper in your bedroom. Gazing at it for about 40 seconds will ease life stress and pressures before you go to bed. In addition to that, you can place the motif in your living room or office for pure unwinding.
Here are top canvas prints to consider for a calm and soothing atmosphere:
The desert
The mountains
The wide blue sea
The grassland
Flowers
Gorgeous trees
Country scene
Waterfall
Animal prints
Natural wallpaper will remind you of incredible travel times and give you hope that everything will go back to normal. Choose a color that complements a room to bring out the decorating technique that you prefer.
Help in Recovery
Green spaces have a positive effect on patients who are recovering from ailments that cause massive pain. Looking at landscapes and scenic art reduces the pain to a large extent. Typically, wallpaper triggers the brain to a comfortable state. The affliction that you are going through slowly goes away with time when nature is in the room.
Therefore, canvas prints with the following features have gained ground:
Gardens
Waterscapes
Beaches
Rock formations
Serene seas
Controls the Effects of Dementia
Dementia causes poor judgment and memory loss among adults. Thankfully, scenic views and landscapes can manage symptoms that come with the disease. By staring at natural wallpaper, art can jog a patient's memory. What's more, the mind relaxes, rejuvenates, and restores its function around green spaces.
Patients can become attentive at all times when the brain is free from congestion. Looking at a polar landscape, for example, has a beneficial effect of controlling dementia symptoms like anxiety and mood swings. You can also opt for rural scenes to keep the mind at ease.
Enlarge a Small Room
If you have a small room, scenic and landscape canvas prints create a more prominent image. You won't feel that you are getting cooped up in your space during the pandemic. In addition to that, you can bring nature right into your bedroom or living room. If you want to add extra depth to a tiny room, consider mountain wallpaper.
Other wallpapers to try out are as follows:
Snowy scene
Country village
Cloudy day
Birds and clouds
Dandelion blooms
Oceanside
Tropical vines
Natural sights take you from indoors to outdoors in a fraction of seconds. Also, they create a perfect illusion that your room is bigger. A woodsy landscape reflects the layering of trees, making your bedroom appear way larger than it should.
Boost the Immune System
At this time, you need a robust immune system to fight off viruses and colds. By inviting nature into your home or office, your body's defenses toughen up. A beautiful photo wall reduces stress that interferes with your immune system. What's more, the anxiety and tension during this period will be minimal when you connect with green spaces.
Wall art decorates your space and also soothes your body in a range of ways. Landscape and scenic wallpapers always accentuate a room and create a tranquil environment.
Liked this article? Here's what you can read next: