Last updated on November 17, 2022
These are the six most essential tools that you will need to use in almost any landscaping project. Read on!
The appearance of your home is crucial. It's one of the first things people see when they drive by, which can affect your property value.
If you're not happy with the way your home looks, it might be time for a landscape project. Landscape projects can transform the look of your home and make it more inviting.
However, before you start a landscape project, there are a few tools you need to get to make the process go smoothly.
Here are six of them.
Excavator
Depending on the size and scope of your project, you might need to do some excavation. This is especially common in projects that add new features, like gardens or ponds.
An excavator can help you dig the necessary holes and trenches. You can rent one from a local equipment rental company.
There are some excavation projects that you can do by hand. For example, if you're planting a small garden, you might be able to dig the holes with a shovel.
But for larger projects, an excavator is a necessity. This industrial equipment is designed to quickly and efficiently dig large holes or trenches. However, it can be hard to work with, so you might need some help from a professional if you're not familiar with it.
Also, ensure you have the proper permits before starting any excavation work.
Lawn Mower
You'll need a lawn mower if you're doing any lawn work. This is an essential tool for keeping your lawn looking its best. You can get a push mower or a riding mower.
If you have a small lawn, a push mower should be fine. But a riding mower will save you a lot of time and energy if you have a large lawn. You can find used lawn mowers but be sure to get one in good condition. 
Leaf Blower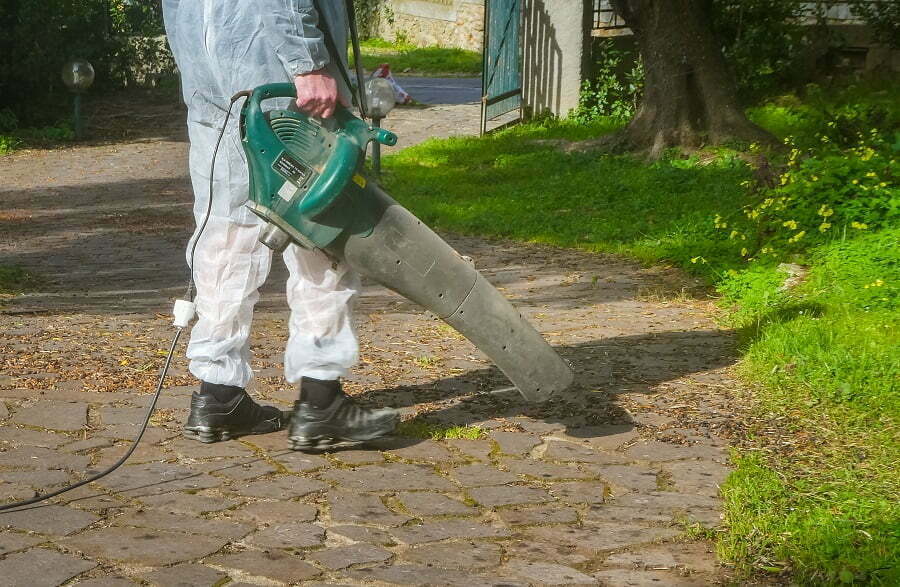 When dealing with a landscaping project, chances are you'll have to deal with leaves at some point. A leaf blower can help you remove leaves from your property quickly and easily.
It is a must-have tool to keep your landscape looking its best. Leaf blowers come in different sizes and styles. You can get a backpack leaf blower or a handheld one. The type you need is a matter of personal preference. 
Tiller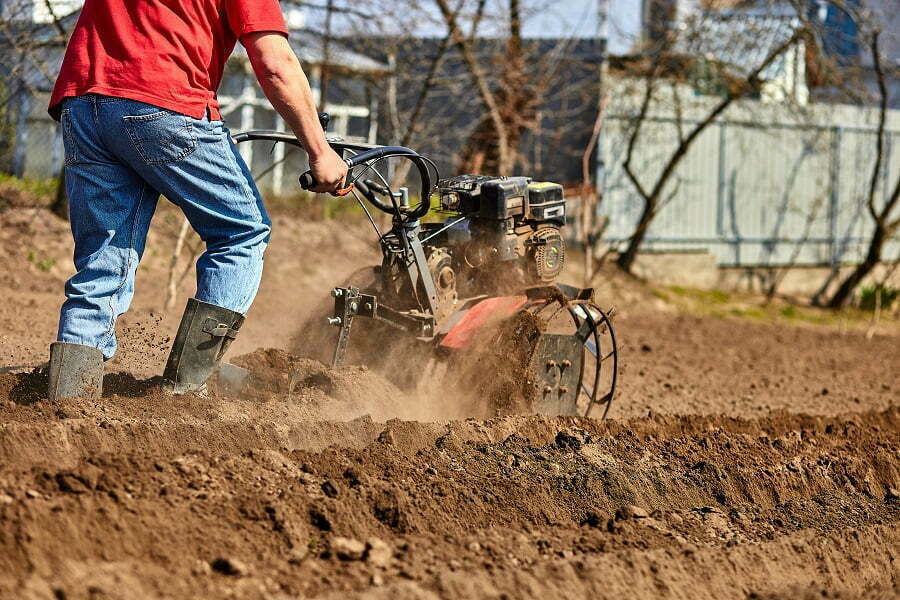 Maybe you have a landscaping project that involves planting a garden. If so, you'll need a tiller. This tool will help you prepare the ground for planting by breaking up the soil. It's a necessity if you want your plants to grow correctly.
The best way to use a tiller is to make several passes over the area you're going to plant. This will ensure that the soil is loose and aerated.
When shopping for a tiller, choose the right size for your needs. A small tiller may not be powerful enough to handle large projects, while a larger tiller can be challenging to maneuver in tight spaces. You'll be ready to tackle any landscape project with the right tiller.
Aerator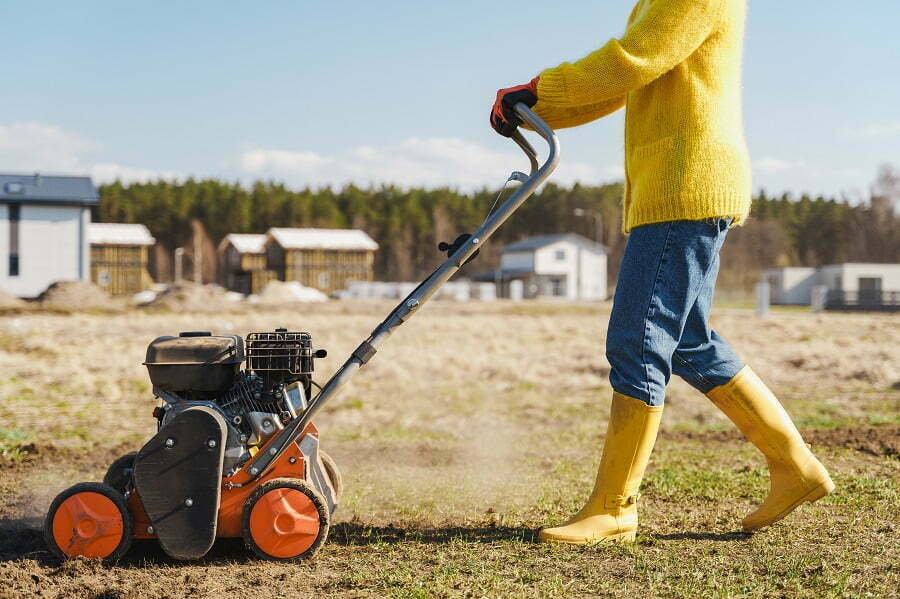 Soil tends to get compacted over time. It can be a problem for your plants because it prevents them from getting the oxygen and nutrients they need to grow.
An aerator can help with this by creating tiny holes in the soil. This allows air, water, and nutrients to reach the roots of your plants.
Aerators can also help reduce water runoff and improve drainage. If you have a lawn, you should aerate it at least once a year.
However, you need a bit of caution when using an aerator. Be careful not to damage any underground utilities, like water or gas lines.
Also, make sure you don't aerate during a drought. This can damage your lawn.
Chainsaw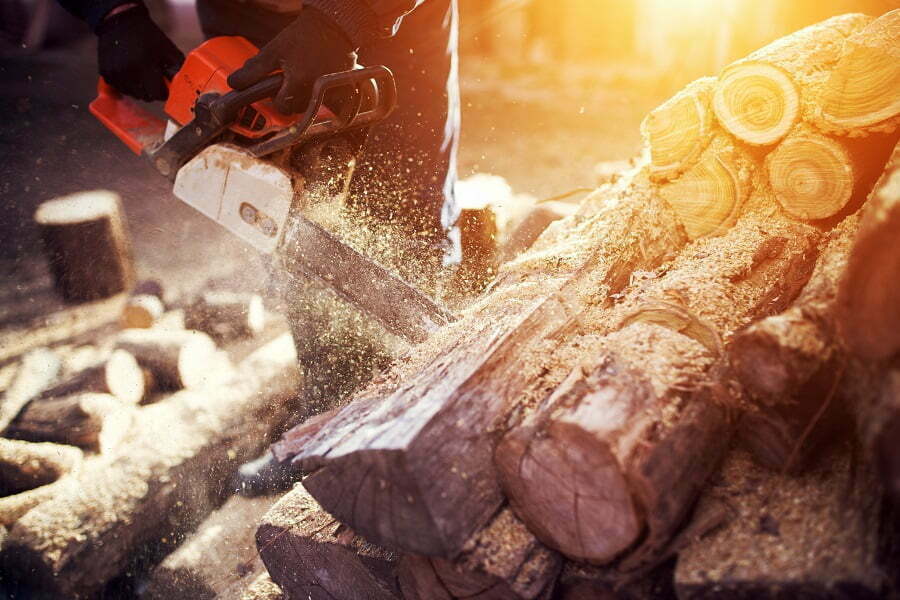 If you have a yard with trees, you'll need a chainsaw at some point. Whether you plan on trimming branches or cutting down a tree, a chainsaw will make the job a lot easier.
They are available in different styles, and they all have different features. For example, some chainsaws are electric, while others are gas-powered.
There are also cordless chainsaws. The type you need will depend on the job you're doing. Remember to read the instructions carefully before using a chainsaw. They are powerful tools and can be dangerous if not used properly.
These are just a few essential tools you'll need before starting any landscape project this spring. With these tools in hand, you'll be well on your way to creating the yard of your dreams.
Be sure to get the right tool for the job and always use caution when operating them.
Recap
Liked this article? Here's what you can read next: