Last updated on April 6, 2023
Most people naturally resort to shelf brackets when attempting to attach floating shelves to a wall. Here are the alternatives.
Shelf brackets make it possible to attach floating shelves to the wall.
The predominant decor trend is using hidden brackets to hang thick wooden shelves on the wall. This creates a seamless rustic appearance.
You have two routes when it comes to alternative options for shelf attachment — freestanding shelves or decorative brackets. In the latter case, you will still have to drill holes.
Standard shelf brackets can fix a floating shelf to a wall, but they don't add to the decor. The following options are not only functional but aesthetically pleasing as well.
Wooden Shelf Brackets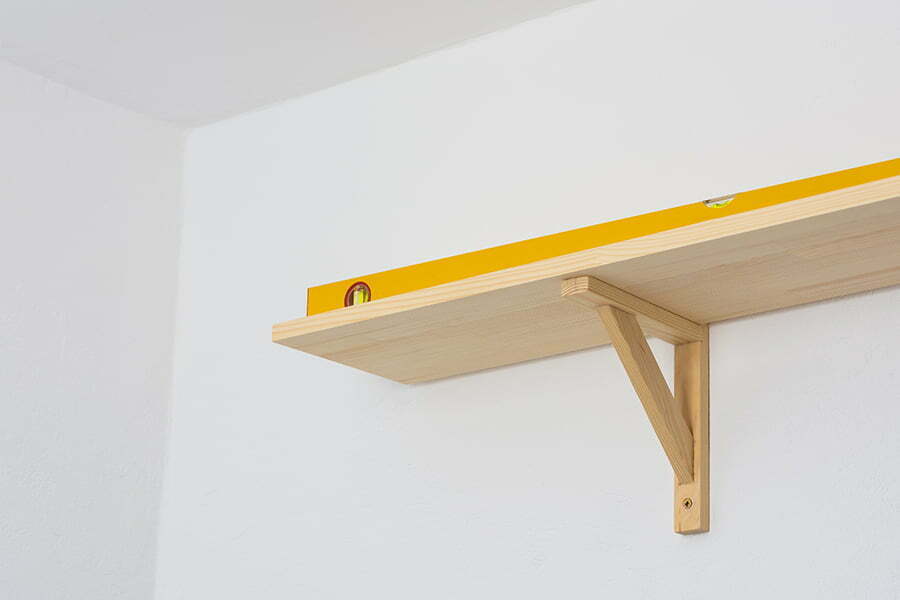 Wooden shelf brackets can withstand heavy loads, which is a desirable quality. On the other hand, it has a drawback, which is that it does not keep the sides together.
Another disadvantage is that it is evident; however, this is primarily a matter of personal preference, and quite a few individuals may find this type of shelf support appealing.
The production of wooden standards does not present a significant challenge, but it does take a substantial amount of time and requires precision. Cleats are typically about twice as thick as standards at a minimum.
Wire Shelf Brackets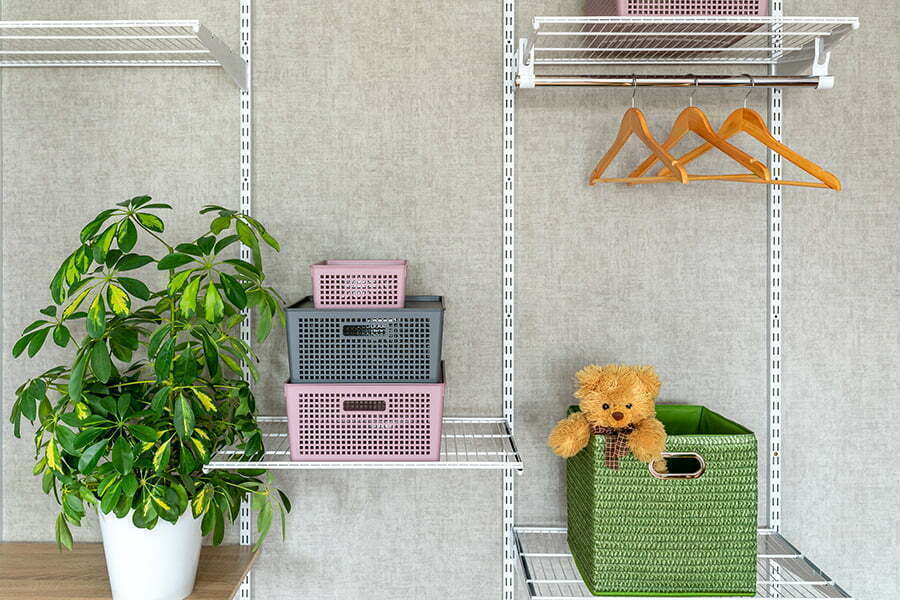 You can attach wire shelves to your shelving system with the help of the wire shelf bracket. With wire shelving, you can enjoy a wide variety of advantages.
The cost of a wire shelf bracket is much lower.
The typical weight limit for wire shelving is 80 pounds. Yet, given its steel construction, a wire shelf bracket can support as much as 200 pounds.
Metal Pipe Shelf Bracket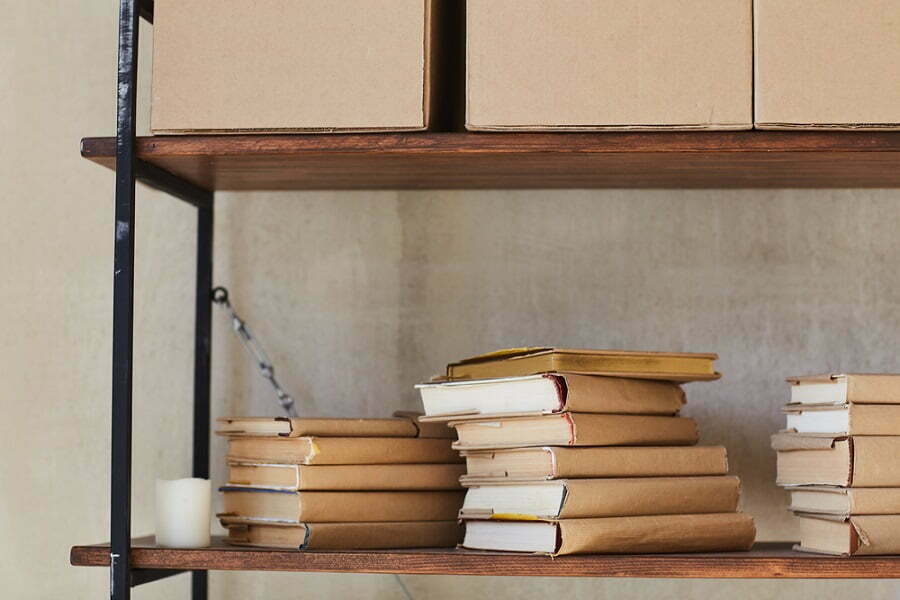 Metal pipes are a great option for adding a heavy-duty, modern DIY twist to your home decor.
They are inexpensive, simple to construct, and work well in tight spaces like the space above the bathroom toilet.
Metal pipes in a bathroom must be protected from rust by spraying with clear spray paint before installation and then finished in an industrial black color.
When installing pipes, use wall anchors if possible; otherwise, secure them to studs. 140 pounds is the maximum weight these shelves can hold.
Macrame Hanging Shelf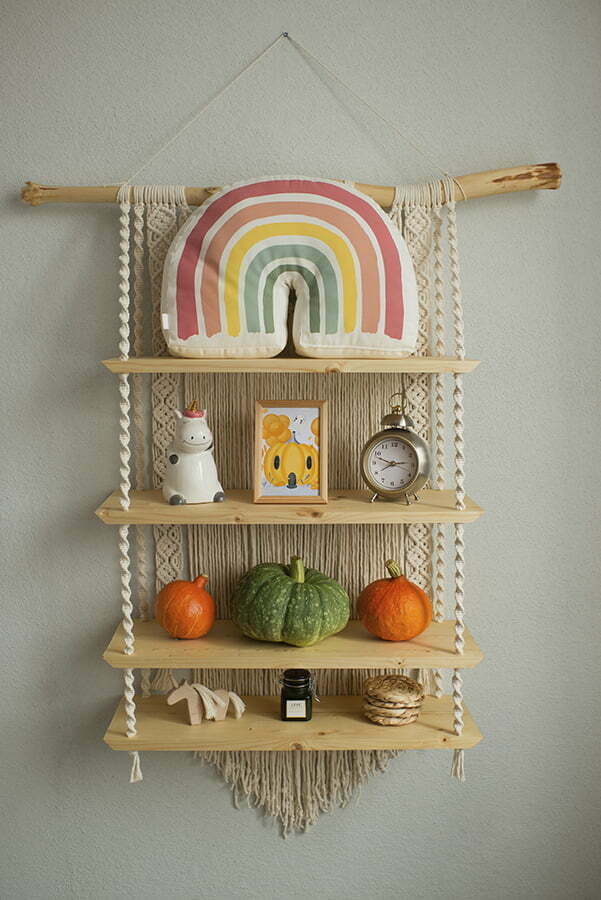 Wool, cotton, and linen are the primary components of a Macrame hanging shelf. You can put up to 20 pounds on it without it breaking.
Besides its primary function of storing items, a shelf like this can also be used as wall art. Home furnishings made of macrame will give your space a lovely, retro look.
Roman Brackets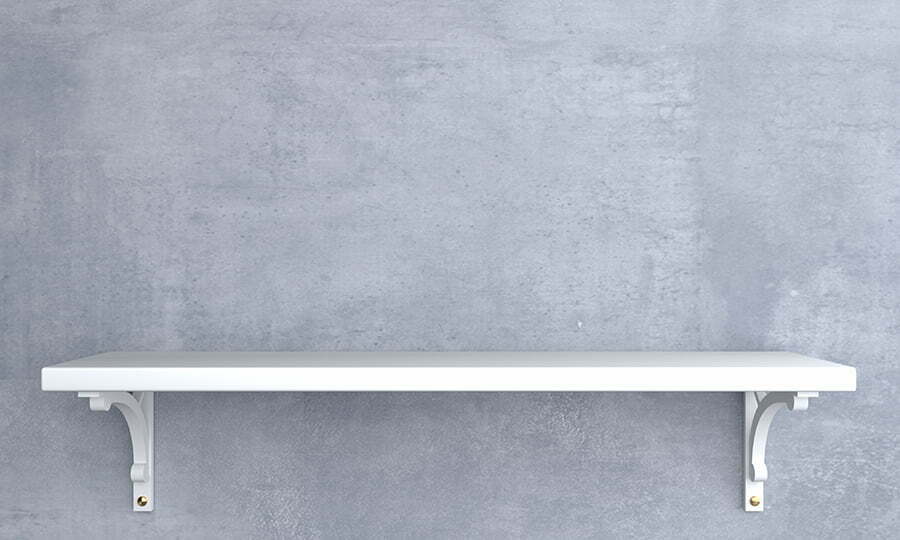 Shelf brackets made from cast iron depicting ancient Roman architecture are a stunning example of the art form.
This design is the perfect finishing touch for any decor because of its elaborate traditional ornate pattern.
It added a touch of rustic charm to even the most basic shelving arrangements. More potent than steel because of its heavy-duty construction and can support up to 70 lbs.
Chain Bracket Shelf
The chain bracket is both functional and aesthetically pleasing.
This chain bracket is as sturdy and long-lasting as it is fashionable, evoking an aesthetic reminiscent of industrial design.
Chains and a bracket for a shelf Extraordinarily solid and dependable Supports weights up to 50 kilos.
Leather Hanging Shelf
A Leather Strap Shelf is a must-have for any inner interior decorator. To prevent the wood from toppling over, a leather strap shelf is built to support its ends.
Two long leather straps and a pair of screw hooks are all that's required to secure the straps.
You'll need to practice careful balancing, and the strap can only support a maximum of 10–12 pounds.
Floating Shelf Bracket
Creating the illusion of floating shelves is achieved by using invisible mounts, another standard method for hanging shelves without brackets.
These "invisible" store-bought mounts are available for purchase at most retailers specializing in home repair. They will often sell the floating shelves, mounts, screws, and other necessary materials together in a single package.
Alternatively, you could construct your shelves and be responsible for installing the invisible mounts.
Your floating shelf can support up to 50 pounds per stud when properly installed. It means that a shelf supported by two studs at the end of its three-foot length can hold up to 100 pounds. A two-foot shelf fastened to two wall studs can support the same weight.
FAQ
What type of shelf bracket is strongest?
For instance, if you want to install shelves in the garage, you should get heavy-duty brackets because they are the most durable option. Make sure you have enough brackets that are evenly spaced to hold the shelving up.
How do you support shelves without brackets?
You can use a stud finder to determine if a wall stud is in the desired location to hang heavier shelves or shelves holding display or storage items. You can use drywall anchors instead of wall studs for even more stability.
Can Command strips hold up a shelf?
You can use Command strips and hooks to mount shelves on the wall, and their strong adhesive will keep them in place as long as the weight doesn't exceed 15 or 16 pounds.
Recap
Liked this article? Here's what you can read next: