Last updated on April 6, 2023
The following foundation types work best for sheds of all kinds. That is, if you need a shed foundation at all. Read on!
Depending on its type, a shed may not need a permanent foundation at all. However, most sheds require a solid foundation. This article aims to find what works best for any shed structure.
If the size of your shed requires a foundation, you will need to even out the ground for the base (options are available for uneven ground, and we will cover those.) A gravel base is excellent for the purpose.
Does a Shed Need a Foundation?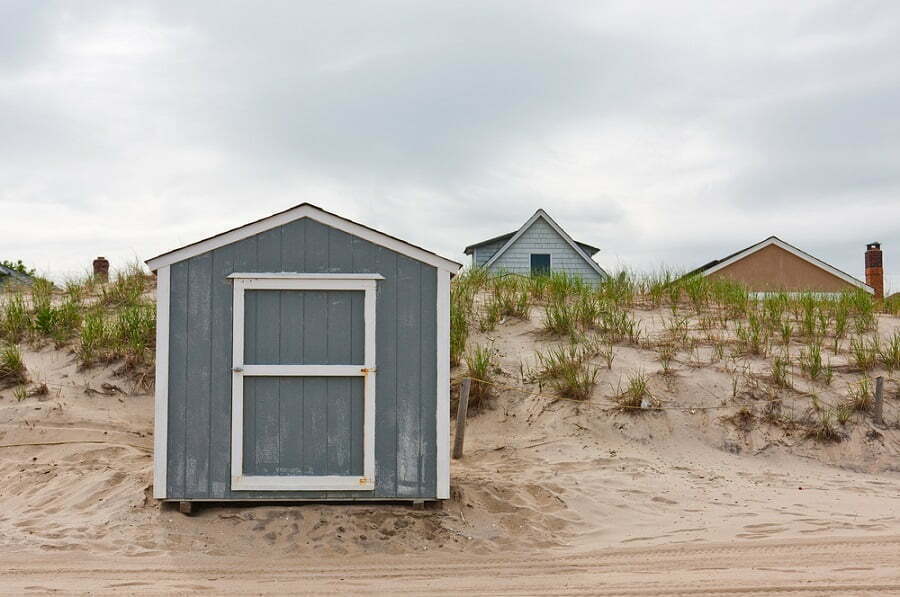 Typically, the size of the shed is what determines whether a foundation is required. Generally, any structure bigger than 6 × 8 will need a shed foundation. However, even for small sheds, a foundation is wise because installed correctly, the proper foundation will safeguard the shed and extend its life and usability.
The weight of the shed itself and the items to be stored in it should also be used to determine whether a shed foundation is needed. Generally speaking, if the overall weight of the shed is between 300 and 500 pounds, placing it on a foundation is a good idea.
Concrete Slab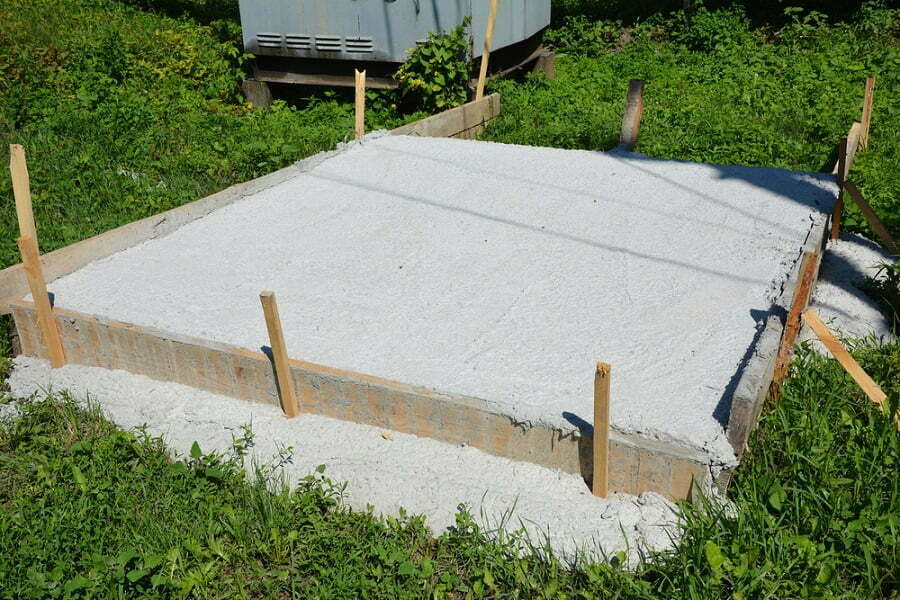 Concrete slabs are popular as a shed foundation. They are commonly used by builders who prioritize the longevity and durability of their structures and they can be made using some alternatives to concrete too. 'Floating' concrete foundation slabs are an option in frost-free locations or where code does not require a 'frost-proof' base.
Concrete Pavers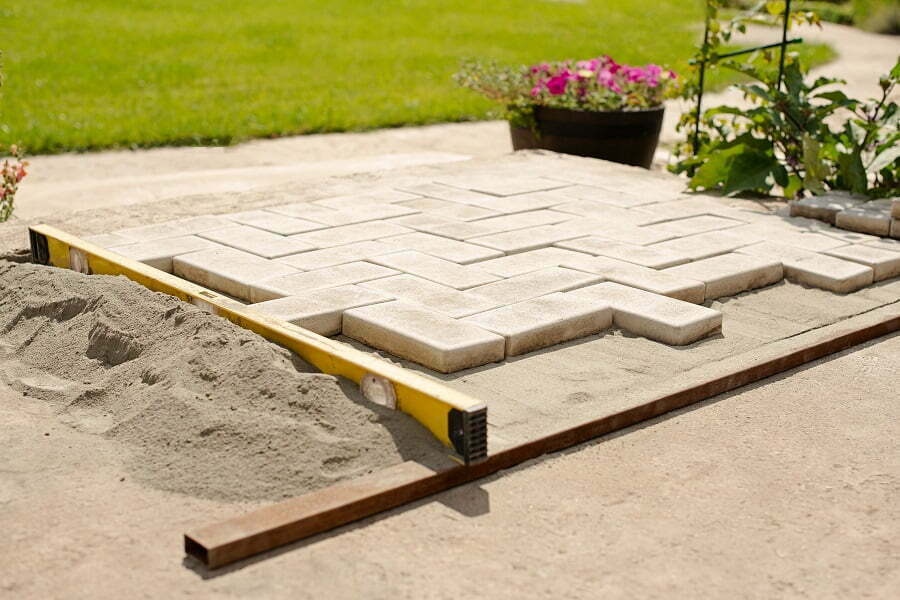 This type of shed foundation is prevalent due to its relative affordability and simplicity; it is among the most reasonably priced shed foundations available. These foundations are pretty simple to install, particularly for the do-it-yourselfers. Typically, paver foundations are ideal for smaller sheds under 8 feet in any direction) which includes some built-in flooring.
Solid Concrete Blocks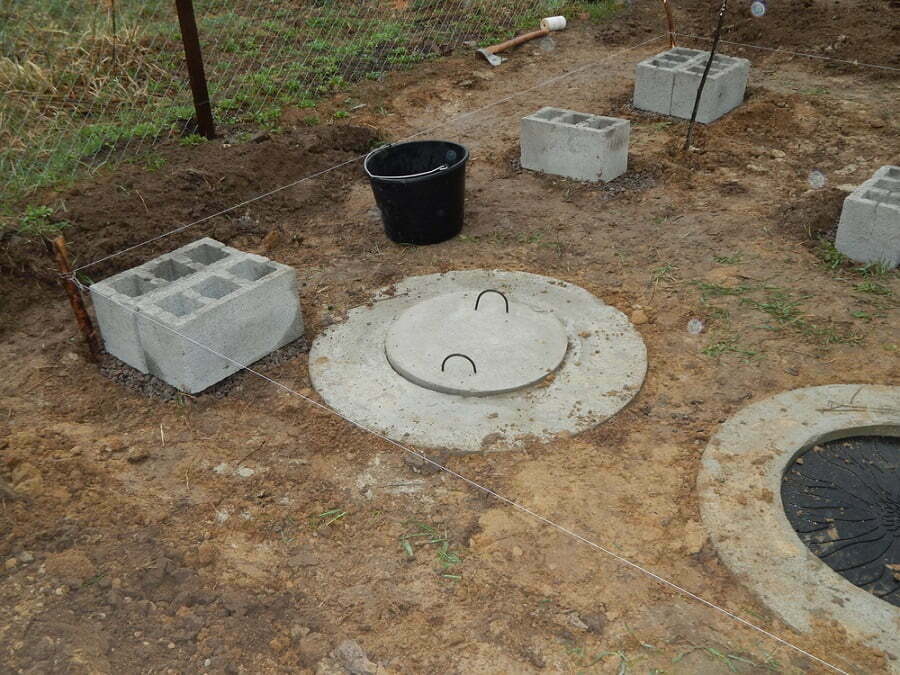 Solid concrete blocks are among the most commonly used shed foundations across the globe. The blocks are usually included as a default shed foundation at delivery by several prefab shed companies. This type of foundation is popular because they are inexpensive, easy to install, and seamless to use for leveling the structures on slopes.
Slab-on-grade Foundation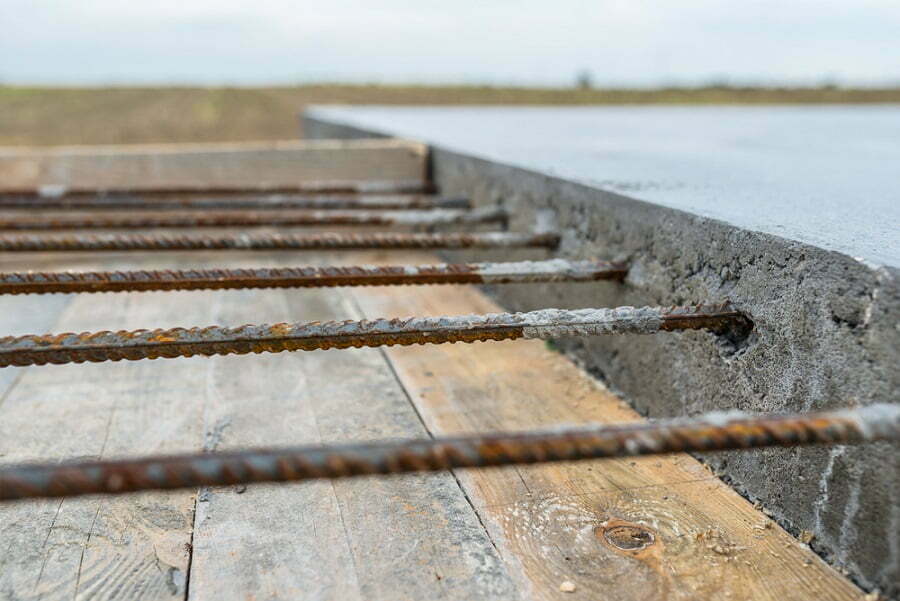 Also referred to as a floating slab foundation, a slab-on-grade shed foundation involves using concrete slabs formed from a mold and positioned into the ground to serve as the foundation for the shed. Then the concrete is directly poured into the mold with no space being left between the structure and the ground.
Deck Blocks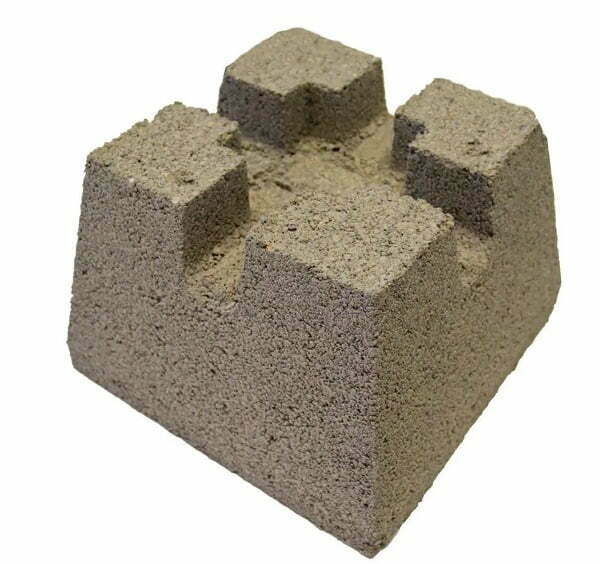 These blocks are trapezoidal blocks, typically made of concrete, with the tops designed to support 4 × 4 posts or 2 × 6 joists. These blocks have a bigger footprint than the average concrete blocks, making them less likely to sink. Typically, deck blocks are used to construct a customized post-and-beam shed foundation.
Gravel Pad and Timber Frame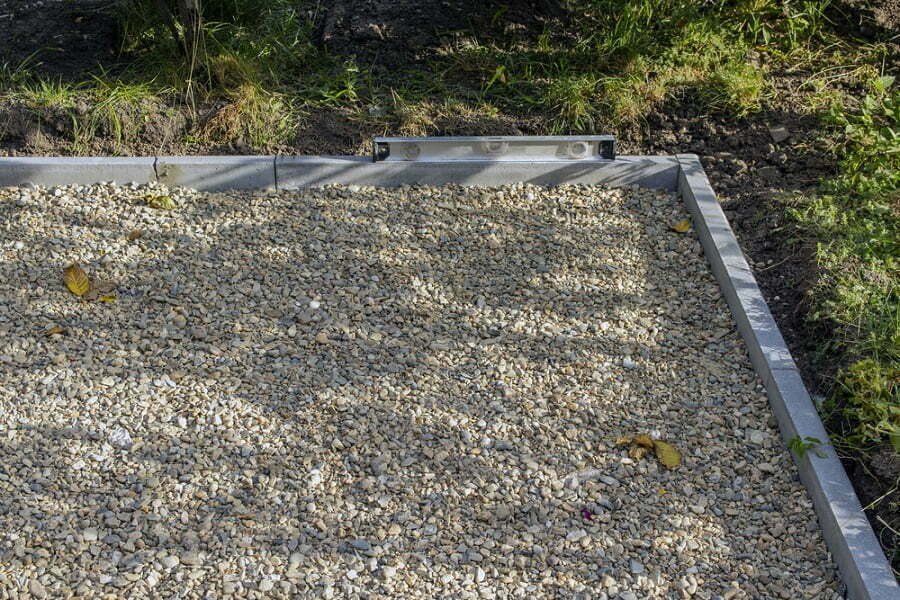 This type of shed foundation option is viewed as the best in most cases. Experts recommend gravel pad and timber frame foundations to provide a steady base for the shed. They also perform the great function of draining water away from the shed's base.
Skid Foundations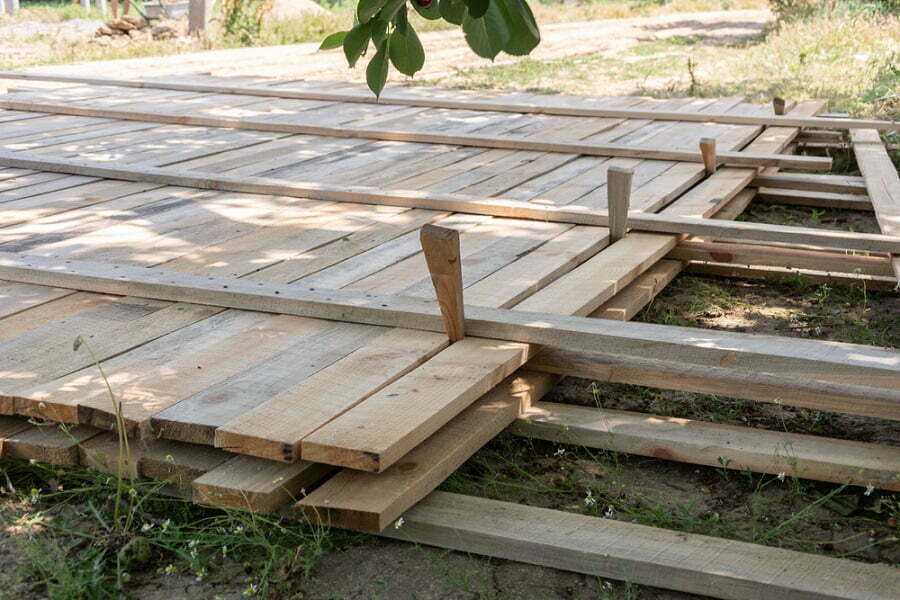 Placing a shed on a skid foundation involves directly placing the floor joists on "runners" or a set of pressure-treated wooden skids. The skids are technically part of the shed itself, which indicates that they are more of the shed sub-structure and less of a shed foundation.
Concrete Piers and Beams Foundation for a Shed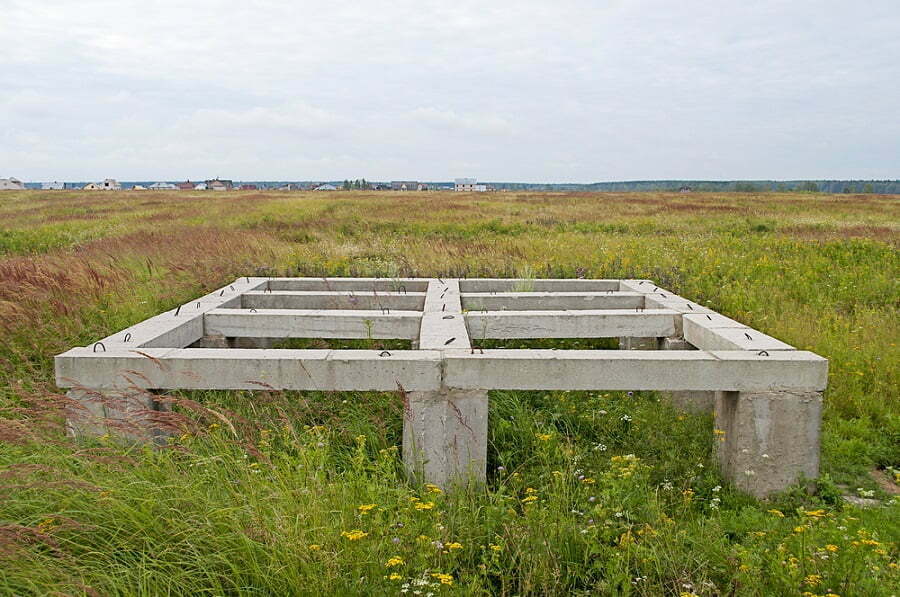 Although challenging to build, this type of foundation is excellent for any shed size. They are great for stick-built sheds and work well with some prefab models. The piers are concrete poured into holes drilled or dug into the ground to the bedrock or frost line.
Post and Beams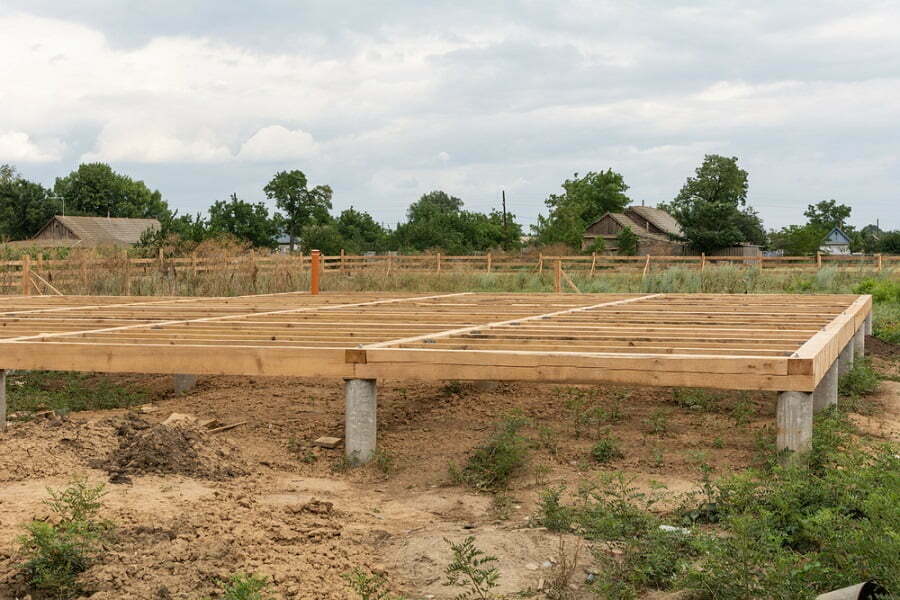 The nature of post-and-beam construction makes these foundations an excellent option for anyone with deck building or carpentry skills. However, less experienced builders could find them complicated. This type of shed foundation can be supported by posts in the ground, posts resting on deck blocks or posts in poured concrete footers.
Screw Piles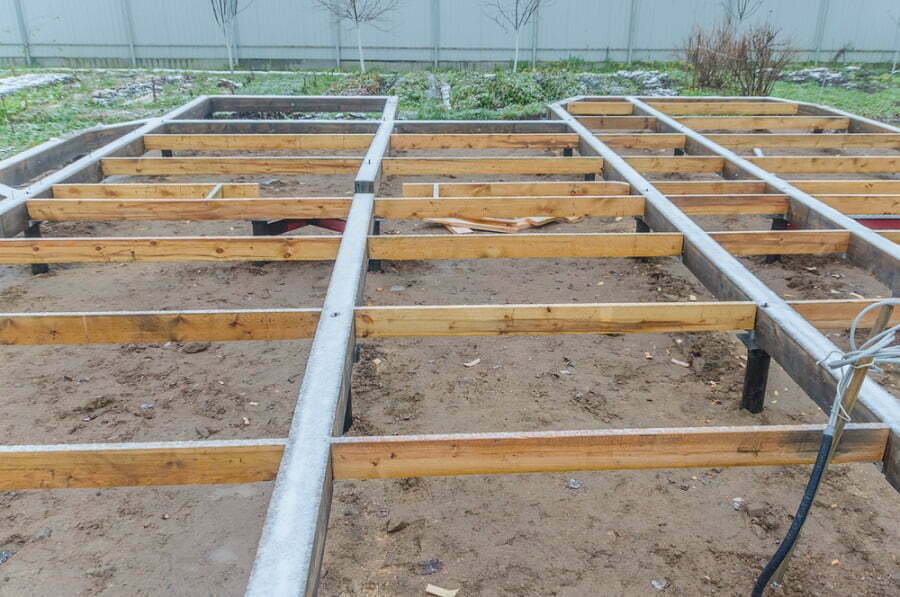 The broad idea of this type of shed foundation is quite simple: large metal screws (the 'piers' or 'piles') are positioned into the ground to the preferred depth, brackets are fitted to the top of the metal screws, and the skids are attached to the brackets. There are some cases in which the screw piles could be installed by hand using leverage bars to attain the necessary torque.
Frost Proof Foundations
Also known as 'permanent' or 'below-grade' foundations, frost-proof shed foundations are any shed base constructed to extend underneath the local frost depth and produce a more stable shed base. Certain local municipalities require a frost-proof shed foundation. Generally, they are more costly, and installation is more labor-intensive than on-grade foundations; however, they ultimately provide a more lasting foundation.
Adjustable Metal Base
An adjustable metals shed foundation is a system of interwoven rods with steel plates welded to the two ends. One of the plates sits on the ground, typically a patio stone or deck block, and the other plate is attached to the shed foundation frame, such as a floor joist or skid.
Retaining Wall Type Base
A retaining wall-type shed foundation can be an ideal option for sloped land. A retaining wall can be constructed to hold back the ground on the upslope and provide a foundation for the shed.
Plastic Foundations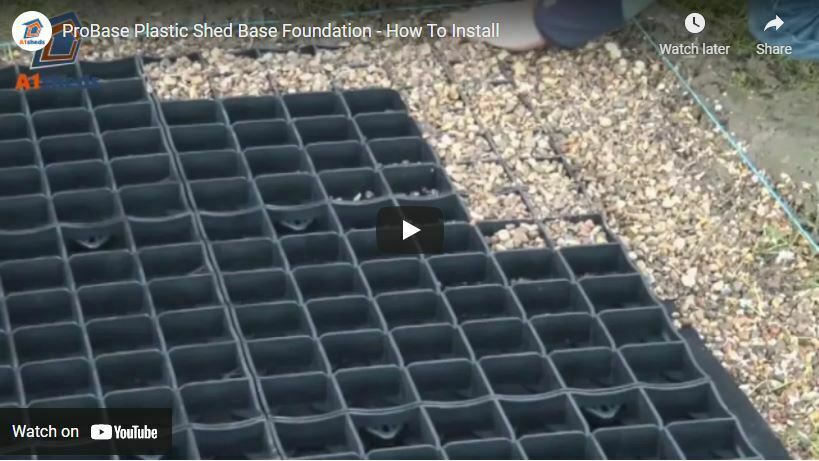 This type of shed foundation functions as a hybrid between a gravel foundation and a paver foundation. Like a paver system, the plastic grid can be snapped into place quickly; however, gravel is needed to finish the base. In essence, the plastic grid supplies the structural strength required for the foundation. At the same time, the additional gravel provides even more support across the whole pad and enables the drainage of water.
Shed Foundation Kit from Manufacturer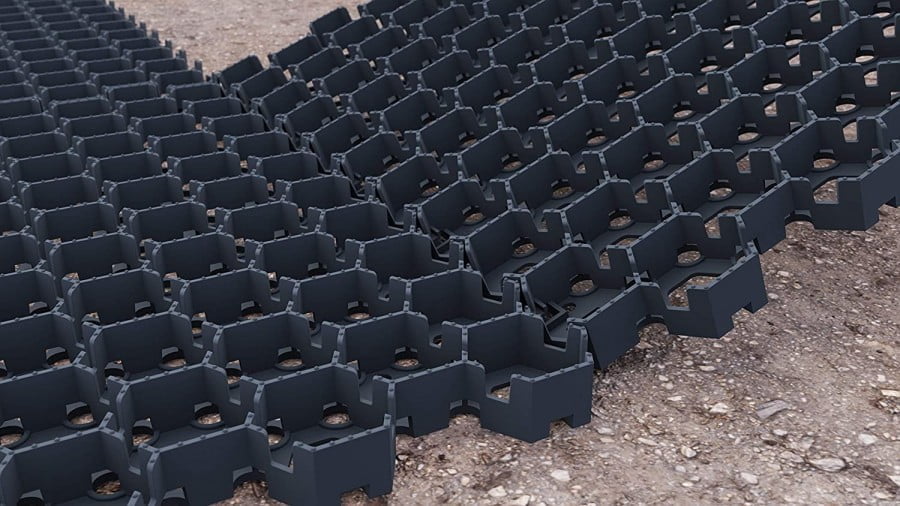 These types of kits are available in a variety of styles. They are designed to be used for the shed from that particular manufacturer or to support other structures of the same size. The kit is relatively easy for even the beginner to assemble. A flat area is required because it is designed to sit on the ground. Additionally, the foundation pieces could be lighter weight for transporting purposes.
FAQ
What is the cheapest foundation for a shed?
Concrete blocks or concrete pavers are a cheap option for a shed foundation.
Does a small shed need a foundation?
A tiny shed may not need a foundation. Solid ground or gravel may hold a tiny shed without a problem.
How deep should a foundation be for a shed?
The depth of a shed foundation depends on the frost line of the climate and should be 12" below.
Does a shed need footings?
Footings are not always needed, but if you want to ensure your shed will remain stable over time, footings are recommended, especially with large sheds.
Do I need a vapor barrier under my shed?
Yes, a vapor barrier is highly recommended for permanent sheds. It helps prevent moisture buildup inside the walls of the shed.
How do you even out ground for a shed?
The easiest way to even out the ground for the shed foundation is to install a gravel base.
Liked this article? Here's what you can read next: