Last updated on October 1, 2023
So you have a faux fur blanket, and you're enjoying it until it becomes hard from the use and washing. The good news is that you can make a faux fur blanket soft again.
In a nutshell, you make a faux fur blanket soft by using the correct washing technique and brushing it with a pet slicker brush. We'll explain how, next.
But first, we need to establish the difference between polyester faux fur and sherpa fleece made from other materials (usually microfiber, cotton, or wool). While you would brush both types of blankets the same way, there's a difference in the way you should clean and wash them. So we will make that distinction when we cover this method.
How to Make a Faux Fur Blanket Softer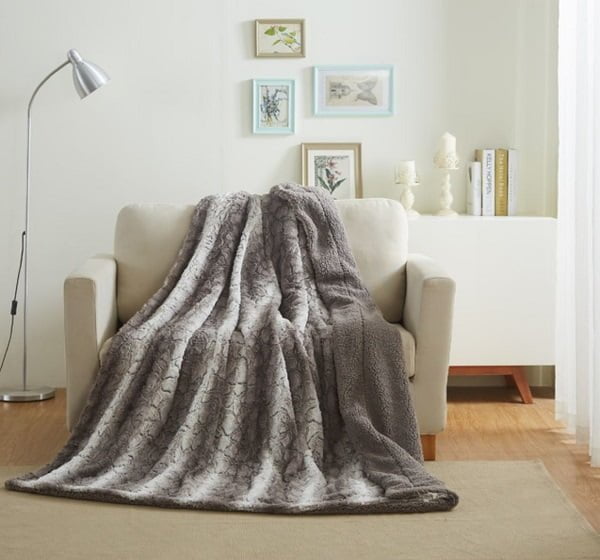 Check Out the Top 10 Best Faux Fur Blankets
The sherpa blanket is often known as fake sheepskin. These blankets are made from artificial material (like polyester, acrylic, or cotton blend). There are two distinct sides to it. One side has a fluffy, smooth knit, and the other has a rough, wiry texture to mimic the look and feel of real sheep's wool. Sherpa fleece is excellent for various uses, including for jacket linings, pet beds, and throws. It is light, water-resistant, soft, and simple to use.
Sherpa-lined blankets, reversible double layer sided blankets, embroidered sherpa blankets, and other custom-made designs are the different types of sherpa blankets.
To soften fleece cloth, you must understand why it becomes rough. Polyester fleece is manufactured from recycled plastic or petroleum, and the fabric is generally called polyester fleece. There is only a slight difference between microfleece and fleece fabrics; the critical difference is how tightly woven the material is and its thickness. Fleece is thicker and looser knit. Fancy fleece does not pill, though low-quality ones do.
It is always best to bear in mind that hot water will cause problems for the fabric and avoid it wherever possible for better performance.
Since hair, dust, body oils, and so on accumulate on sherpa fleece blankets, you must wash them from time to time. You can do it all by yourself, aren't you?
Remove Dirt from Faux Fur
The easiest way to remove dirt and oil from fur is to sprinkle cornmeal over the fur, then work the cornmeal into the fur with a brush. Let it sit overnight before removing it. You repeat the procedure the next day, and you want to brush the blanket and shake it to remove any excess. For the cornmeal to absorb all the moisture, massage the region until all the moisture is absorbed.
Remove Pilling
Pilling is a term for entanglement in the ends of the fleece fibers caused by lint balls. It's the friction created by rubbing lint on such things as towels, the inner sides of the washers and dryers, and as time goes on, this friction buildup causes friction burns. You may use an electric fabric or sweater shaver to eliminate pilling. You should run a disposable razor over the blanket to shave it. Do not press too hard, or you might pierce or scar the fabric.
Pills drop to the table or floor as you treat them carefully. Put a large piece of tape over your hand with the sticky side pointing out, and then place it on the sherpa throw blanket to avoid the pills from sticking. Take advantage of these measures to make pill removal less laborious when operating on a wide surface after laundry.
Brush Faux Fur
To keep faux fur looking fresh, it's all about brushing skills. Place the faux fur blanket on a firm surface, like a tabletop, and use the pet slicker brush (wire brush with firm bristles) to brush it in every direction (horizontally, vertically, and diagonally). Do not leave any clumps. This is the best simple faux fur care hacks, and it works on all forms of faux fur.
Washing Faux Fur Blanket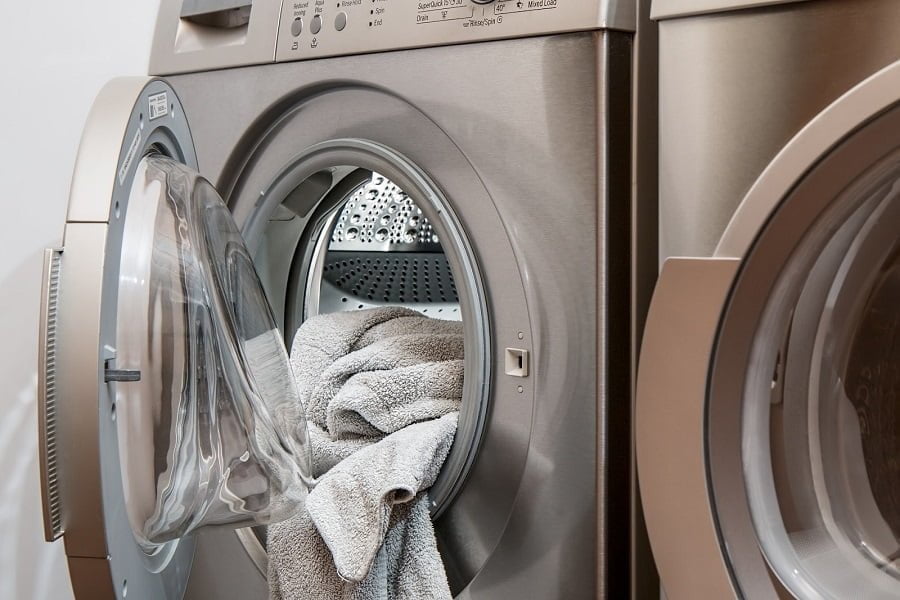 To make sure you'll have years of cozy comfort, you can wash the faux fur blanket in cool water using your usual detergent on the gentle cycle. Only non-chlorine bleach can be used when required. Although air drying is the preferred method, you can use the dryer on no heat to expedite the process.
Do not use fabric softener on fake fur under any circumstances (it will make the hair stick together). Instead, mix a teaspoon of hair conditioner with 2 cups of water and fill a spray bottle with the mixture. Spritz the fur in problem areas and brush it gently before washing.
Machine Washing a Sherpa Fleece Blanket
This takes a lot of treatment. Most people should do the best they can to get them clean. To clean this type of blanket, use the gentlest cycle, the coolest water, and stop putting them in the dryer. Also, we suggest substituting dish soap for laundry powder or liquid.
And be sure to remember: anything softening, bleaching, or perfuming this fabric would be too harsh. Also, this could result in hair loss and damage to the hair fibers.
If you plan on washing fleece, place it in a sweater bag and close the bag. This will ensure that the fleece stays soft and maintains its original warmth. Use cool water (maximum of 86 F, with the option of a low-heat/no-heat wash regimen) and apply the laundry detergent to the washer. Soap can strip the fleece, allowing it to become less fluffy.
For stubborn oily stains or other stains, put some dishwashing liquid on the stain, rub it in your fingertips, and then leave it overnight before washing.
The easiest and quickest way to get your fluffy throw blankets looking brand new again is to wash them. But for a miracle to occur, you would need to apply a unique ingredient to the wash: white vinegar.
To have the blanket ready and set the machine at the gentle and low-temperature regime, you need to complete the above steps.
Feeling fluffy, your fleece can be tumble-dried in a low or no-heat environment, and you can avoid ironing.
Machine Washing a Polyester Faux Fur Blanket
For washing polyester, fill the tray with the detergent amount needed and then add white vinegar to the same compartment.
Add all the polyester-based garments that need washing, but only if they are of the same color. If you run the washer several times in a row, your bills can get high. But it's better to wash all at once, which means you can save a lot of money and time.
Acetic acid during the wash will soften the polyester faux fur, however. In other words, since this natural liquid is so viscous, it can loosen the fibers, making the washing fluid more efficient and capable of extracting dirt and soil from fabrics.
If vinegar has a strong smell, it might be appropriate to wash the load twice to get rid of it. After several rinses, your blankets would have no additional odor.
You may dry polyester faux fur blankets and throws on the drying rack or clothesline, and once they are fully dry, they are entirely wrinkle-free.
Because of this, we suggest that you put a dehumidifier (or a dehumidifier alternative) in your cabinet where the blankets are stored. This will ensure that the blankets will stay dry and fresh.
Manual Washing Faux Fur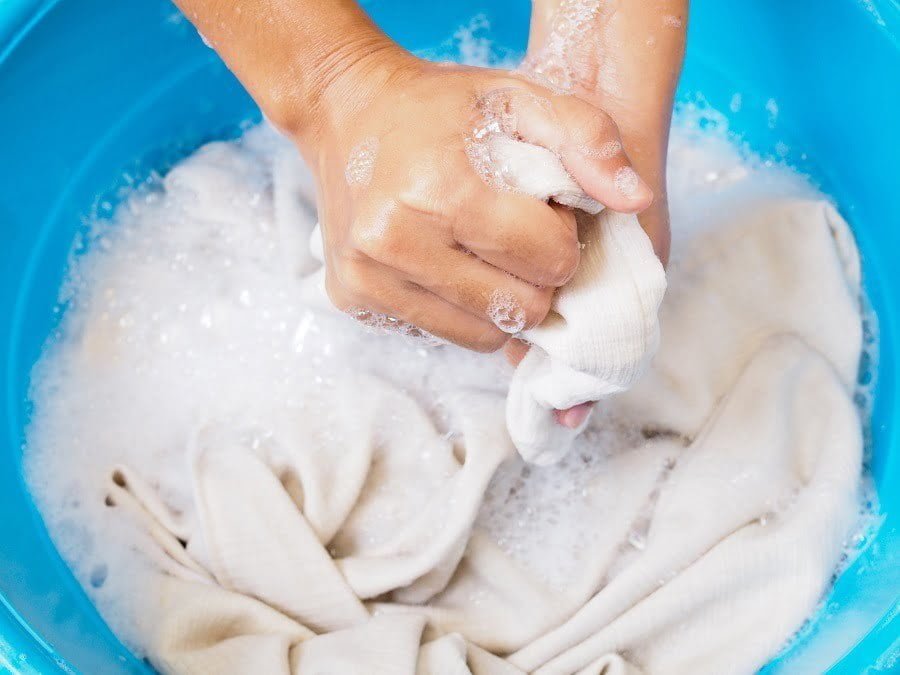 The blanket may have delicate decorations like embroidery or beading and is thus most likely ruined in the washing machine. Keeping it safe is best achieved by sticking with the old-fashioned.
With this type of stuff, there is no need for thorough laundering. Launder it on the gentle cycle with no whitening agents, and then run it through the wash on calm water.
Hand Washing a Sherpa Fleece Blanket
You should get ready detergent, white vinegar, the basin, and the hose ahead of time. The first move is to ensure the blanket is clean by shaking it.
Add some vinegar to the basin. Rince first, then put the blanket in the basin with water. It should be around three-quarters to half full. It is possible that when the blanket is submerged in the basin, water will overflow.
Submerge the blanket in a basin of water for ten to fifteen minutes and then give it an excellent swish to remove the cleaning solution. We expect soaking will allow the vinegar to do its magic and help loosen the fibers, which will, in turn, will enable the faux fur to return to its softness. Additionally, the detergent would have more time to clean those areas effectively.
Next, wash the thing manually. Wash the blanket after the soaking is finished, then rinse it vigorously until you no longer smell vinegar or see any soapy residue on the surface.
Afterward, thoroughly squeeze the liquid and hang it to dry. Acetum is the only distinction between these two methods (soaking and rinsing), and other than that, they are almost similar.
Hand Washing a Polyester Faux Fur Blanket
Polyester should be washed in warm water using a mild detergent (do not include bleach or fabric softeners) and it should not be warmer than 120 F (vinegar is allowed though). Polyester should not be washed in the same machine as other textiles.
To help you dry it, put a tennis ball into the barrel while you tumble it on the lowest heat possible. Any other textiles, softeners, or softeners are also not permitted.
Recap
Liked this article? Here's what you can read next: