Last updated on November 22, 2021
High-quality faux fur made of acrylic or polyester microfiber is the softest, most visually appealing, and affordable option. Therefore we consider it to be the best material for a throw blanket. We explain our reasoning in this article. Read on!
Choosing a throw blanket is all about comfort, and that's not just a matter of your personal preference. The type of material used in the blanket will determine the temperature at which the blanket provides comfort and the type of person it's best for.
For instance, some people like plush blankets because they are very soft, but these blankets are not ideal for those who get cold easily — the extra material will trap heat, making you feel too warm. On the flip side, people who like lightweight blankets can't stand the feeling of a bunch of extra fabric on their skin.
Let's break it down and see what material actually makes the best throw blanket.
What's Inside?
What Are Throws Made Of?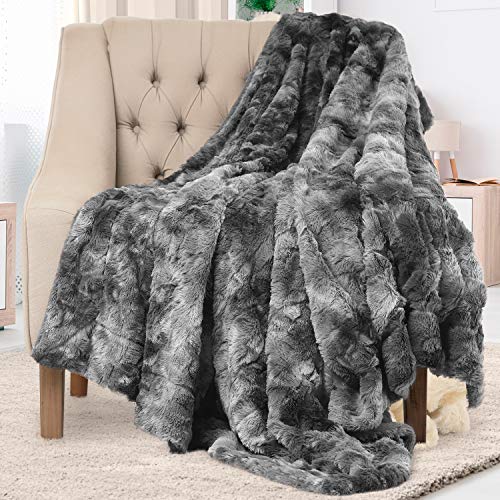 Check Out the Top 10 Best Throw Blankets
Throw blankets come in many different materials, including wool, cotton, knitted or woven fabric, and fleece (including Sherpa) material. All of them will provide a soft and comfortable blanket. They are easy to wash in the machine and simple for care. Wool (especially Merino kind) is a little more expensive but proves worth it during the colder climate months for its warmth without making one sweat (chunky knit blankets are typically made of it).
Still, the softest and the most visually appealing throw blankets are made of artificial fabrics. Micro fibers made of acrylic or polyester can be even softer to the touch than natural fur. They can provide warmth as well, though they aren't as breathable as natural counterparts. They look amazing too.
What Material is the Warmest?
Certain qualities are needed for a throw blanket to be warm, but the item will need to be stored not to become cold again before the warmth can return. Here are some materials that make for a good blanket — wool is the best thing when it comes to natural materials. Depending on what persons want, Sherpa may also come in handy, or fleece may be an alternative. Natural material blankets can use wool or cotton.
What Material is the Softest?
The softest blankets are made out of artificial materials like acrylic, nylon, and polyester. This includes fleece and Sherpa blankets. High-quality fleece can be as soft as a fur blanket, making it incredibly comfortable against the skin. But some people find you need a slightly less soft fabric to feel most comforting to get the most out of your throw blankets. But a softer alternative is cotton or brushed cotton fabrics such as alpaca or cashmere.
What Makes the Best Summer Throw Blanket?
A summer throw blanket should be made of natural fabric to keep a person from getting sweaty and sticky when they are not air-conditioned or in the fridge. Linen is good because it absorbs sweat and is both breathable and thermo-regulating so that you can use it in the winter. Bamboo material doesn't develop any funky odors and is robust against frequent washing, so it's also recommended for those purposes.
Luxury Throw Blankets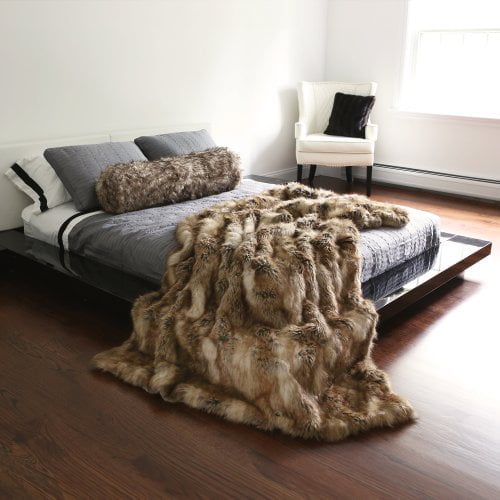 Check Out the Top 10 Best Luxury Throw Blankets
Softness, thickness, and quality can all come into play when searching for the perfect luxury throw blanket. They are made from multiple materials, which have two layers sewn together frequently in imitation of sheepskin. A wool or cashmere makes excellent options as well. A cheaper option that still feels luxuriant would be a faux fur or fleece fabric with a plush finish.
The Takeaway
Deciding on what is the best material for a throw is a subjective matter. It depends on a person's needs. Someone who wants a light throw will prefer cotton, silk, or linen. On the other hand, most people prefer a soft throw that looks amazing when spread over a couch (the latest trend). Therefore, faux fur will be the best material for most people.
Liked this article? Here's what you can read next: